Pop Culture Ephemera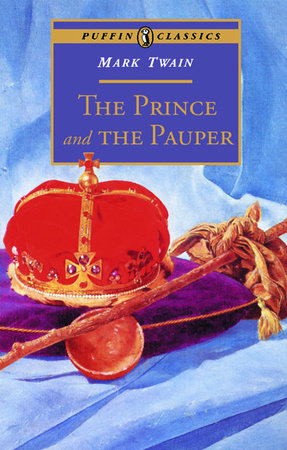 Mark Twain – Prince and the Pauper (1881) (Signet): "It does us all good to unbend sometimes." – Twain. This socio-economic satire is sandwiched between Adventures of Tom Sawyer (1876) and his masterpiece, Adventures of Huck Finn (1884). It exists in a world between pure satire and historical fiction. Twain's take on Prince Edward and King Henry VIII is mostly set as a way to make fun of the pomp and circumstances of Royalty and the upper classes. The simple story of young Edward and poor-born Tom Canty switching places and then having to fight to return to their previous stations in life has some clever bits. It doesn't rise to the level of this two major works. But it's a fun romp and can be viewed on a purely adventure level or as a deep parody of social inequalities of the current day. I could only criticize the length that might have made the same points with 50 fewer pages. As the Prince tries to convince Tom's mother that he his royalty, we get some of the best scenes of the book including his mother exclaiming, "Oh, poor Tom, it's all those books you read that's done this to you."
Westworld – "Fidelity" (S.4 E.6) (HBO) (2022): "He told you what you wanted to hear. It's a hard thing to resist." – Jay. It used to be simple. Or so I thought. There were people and there were robots. But now there are also hosts. Whatever you think a character is, then it's likely you are going to find out at some point that they are one of the others. The biggest reveal being about Caleb (Aaron Paul) this season and he's got quite a bit to do this episode. The other end of the episode is the only part of the story/character that I care about anymore, Bernard (Jeffrey Wright). Bernard often seems like he got transferred into the Mad Max part of the universe. The fidelity of the title is the attempt to make a perfect copy of an original. These two stories don't mesh well together and I've yet to really bond with the Caleb character. There are four major stories and telling two per episode is decent on paper but loses in translation. I don't know where this is headed but it certainly can't be solved in the remaining two hours of the season.
Elvis Costello & the Attractions – "Pump It Up" (1978) (from This Year's Model): "Fall in submission, hit-and-run transmission." – Elvis Costello. I have thought for a long time that these early Elvis albums work best on the up-tempo, staccato lyrics songs. The song has an amazing bass line that is almost instantly recognizable. It also ends on an iconic drum outro. It's not the best song off this album but as far as teen angst and male frustration goes, this captures the essential Elvis Costello of these first few albums. Try not to sing along.
Uncut Gems (2019) (Directed by Josh Safdie, Benny Safdie): "This is how I win." – Howard. Howard (Adam Sandler) is not a man who makes good decisions. Over the course of a couple days, Howard is trying to get his opal to an auction, pay off his gambling debts, and keep his family together. The world of Uncut Gems is a series of bad choices all with money at the core. Like so many stories that have used the symbol of fixation with a gem or ring at the center of their story, this film allows the opal to be a grail that promises new beginnings, fresh starts, and a turn of luck. It's a stressful, chaotic environment that never has a quiet moment. Characters are yelling to be heard and background noises overwhelm any serious conversation. Sandler is a great choice for the center of this emotional chaos. Don't discount an amazing supporting cast including Kevin Garnett as himself in his first acting role. The Safdies understand how to direct a film set in New York City as well as the NYC giants of the directing world. You should hate Howard from the very start but you can't help but want good things to happen. The man thinks he's just one lucky break away from getting his life together. It's a stressful ride but definitely a 18-carat investment of your time.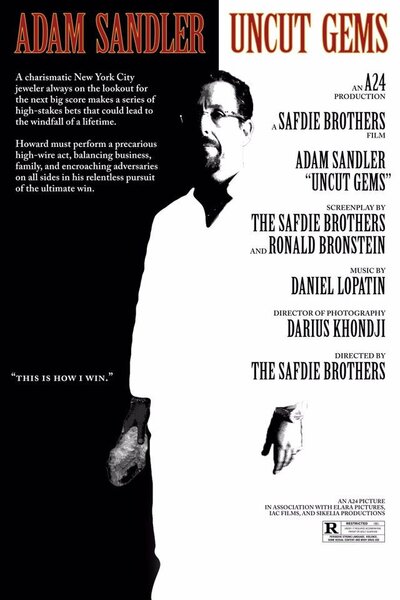 Good Time (2017) (Directed by Josh Safdie, Benny Safdie): "I think something very important is happening and it's deeply connected to my purpose." – Connie. A bank robbery by two brothers goes very wrong to start this film. Nick (Benny Safdie) is developmentally disabled and is caught and thrown in prison. The film revolves around his brother Connie (Robert Pattinson) and his journey to get his brother out of prison. The film is always in motion. There aren't moments after the first scene in which you can take a breath. New York City is full of noise, neon, it's a mismash of colors and always full of people. The Safdie brothers direction is pretty amazing. I might actually be a Robert Pattinson fan. Is that a weird thing to say? It's a film that's little more than a long chase but like After Hours, it's the clever way that one problem leads to another. Scorsese and Lumet should be proud to see their influences so prominently displayed. This was on lots of Best of 2017 lists and I can see why now.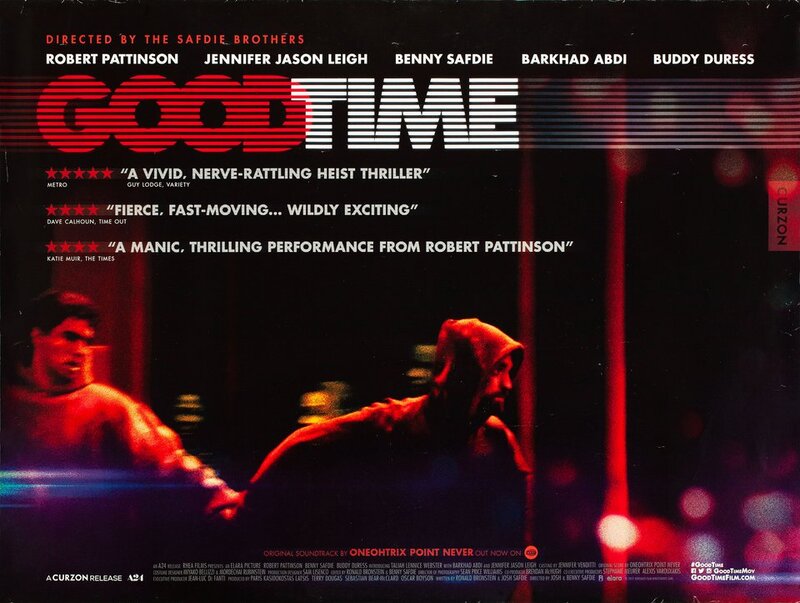 Best of the Rest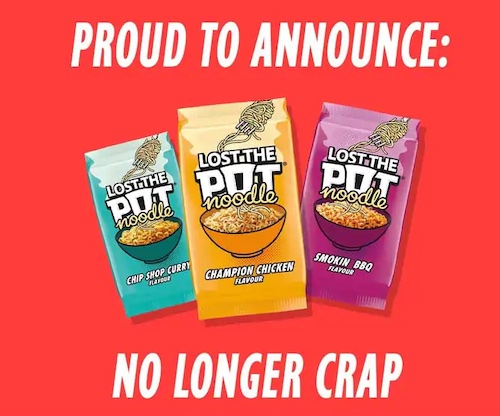 Serena, we will miss you. Oddly the best tribute isn't from Nike but Gatorade. In tennis, love means nothing. In life, love means everything. Beyonce's narration adds to the genius.
Sunday Morning Tuneage Flashback
On the Sunday Morning Tuneage of 4/15/2007, rains, tornadoes, and hail on Friday had cancelled all our Saturday sports. The television seasons were winding down. My Name Is Earl had Norm MacDonald as a guest star and Heroes had a marathon as they prepared for their final few episodes of their debut season. It was a week of specials and there was one that caught my eye.

Nova – "First Flower" (S.34 E.5) (PBS) (2007): Narrated by Liev Schreiber. Flowers are the evolutionary winner in the world of Nature. They beat out trees and ferns for success in spreading across the globe. Flowers are responsible for most of our food (wheat, corn, rice) and yet we know little of how they developed. This hour-long episode celebrates the diversity and flexibility of flowers. It also follows a paleobotanist looking for a fossil of the first flower ever in the region of modern-day China. Might be a bit heavy on the biological side but I love Liev's voice and the ties to every part of our lives is really interesting.
Flash From The Past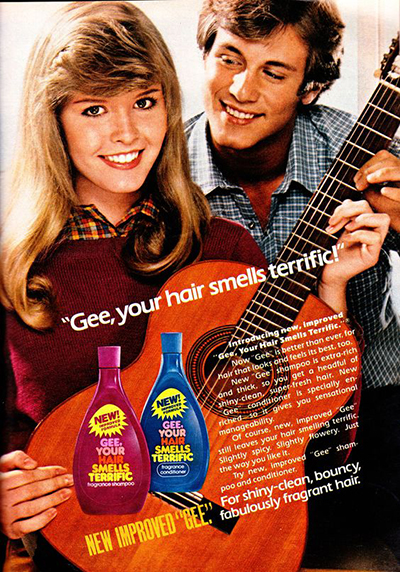 What the Hell Did I Put In My Mouth?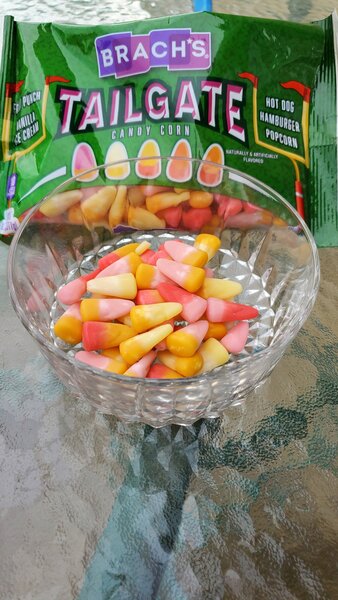 Brach's Tailgate Candy Corn
Let's get one thing out of the way, these are 10x better than the Taco Truck Jelly Beans. As football season is upon us and Halloween is around the corner, it's natural that a young man's fancy turns to tailgating and candy corn. Two standards of youth for generations. Fruit punch, Vanilla ice cream, Hot Dog, Hamburger and Popcorn. The sweetness on most of the flavors is what hits you the most. They weren't too awful until I got to the popcorn. Popcorn ruined my day. It is vaguely of a butter and ear wax mix to my best guess. It should have remained in the Underworld from whence it obviously was born. In short, don't try to pull these off at your next tailgate party.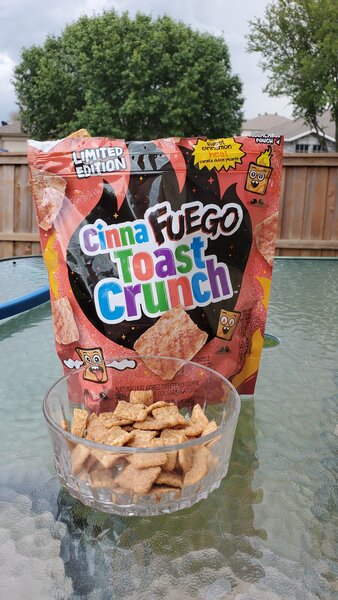 CinnaFuego Toast Crunch
I tasted a Jolly Rancher Fire Stick. Others have described it as Big Red Gum. This is part of a new generation of snacks that are cereal but not meant to be cereal. This is a snacking cereal. Cinnamon Toast Crunch with a dusting of Cinnadust. The spice isn't overwhelming at all. If you like your cinnamon with just a bit of heat, this is a great snack.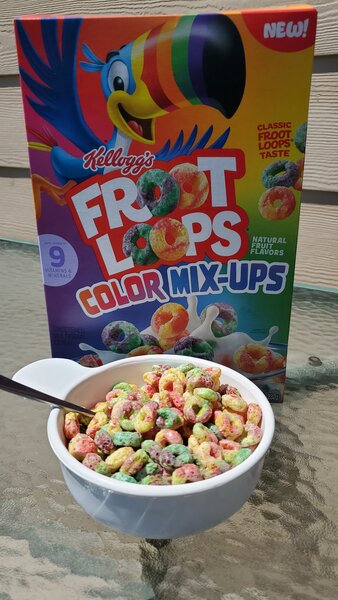 Kellogg's Froot Loops: Color Mix-Ups
As Froot Loops approach their 60th birthday (est. 1963), it's hard to imagine that they can come up with much to really shake up the cereal world. You've got Froot in your name, so having Churro Loops or Chocolate Loops doesn't make much sense. These aren't much to write about other than they lend more credence to the Froot Loop is just an Apple Jack. I like that some cereals just have their lane and don't vary too much.
"She's been a bad girl, she's like a chemical
Though you try to stop it, she's like a narcotic
You want to torture her, you want to talk to her
All the things you bought for her, putting up your temperature." – Elvis Costello
Stay Hard.
sb