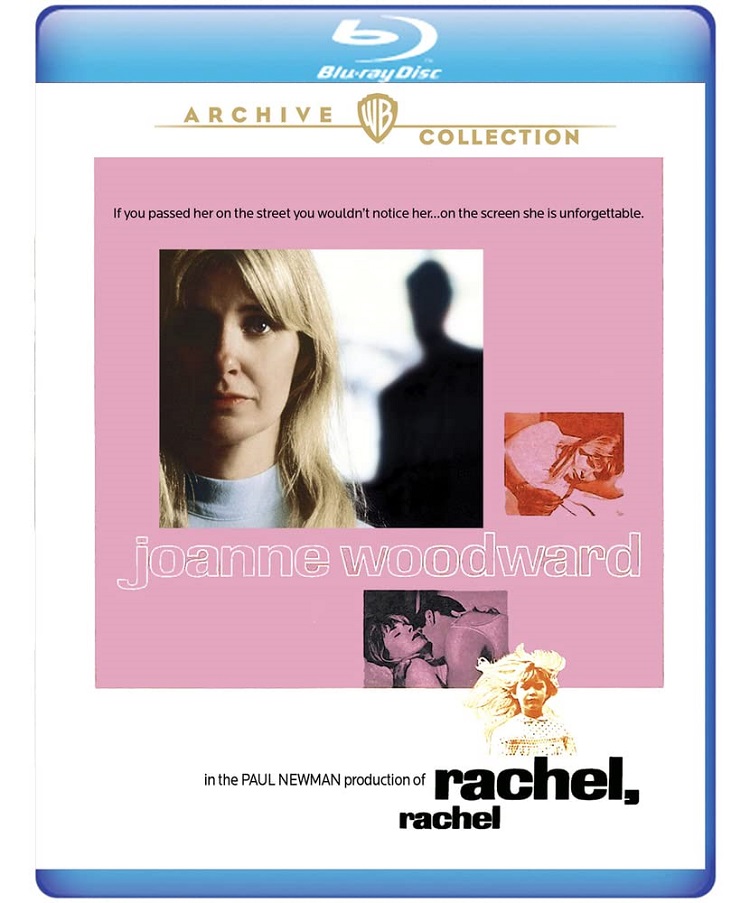 As an invalid and kind of recluse who is trapped in the same existence, the same room, the same house, the same town, and the same state, I can incredibly relate to Rachel's plight and reach for something more in legendary actor Paul Newman's 1968 directorial debut Rachel, Rachel, starring his equally legendary wife Joanne Woodward. Despite some of the more primitive elements and overuse of flashbacks, there is still a tender story of a woman's awakening that will be cathartic and eye-opening to those who share the same claustrophobic crises.
Woodward plays Rachel Cameron, an unmarried single woman and New England schoolteacher, living with her very domineering and constantly needy mother on the second floor of her late father's funeral home in a small, conservative town. She seems content with her job, is non-fussy and patient with her mother, and actually has one best friend and confidant, fellow teacher (and lesbian) Calla Mackie (a wonderful Estelle Parsons).
However, none of that seems to fulfill her need of desperate attention, especially sexually. All of that changes when an unexpected encounter with a childhood friend (James Olson) and a religious experience washers over her and causes a sudden change in her life, to open up her to life's possibilities, big and small.
The flashbacks that I mentioned seem to come fast and furious, to the point that they can become tedious and mundane after awhile. They tell us what we already know about Rachel. But, her daydreams are actually relatable because we all dream of a better life outside of the ones we have (and the ones we have to put up with).
Of course, Woodward is the main reason to see this. She can be timid, beautiful, stubborn, and uplifting. It's definitely one of her very best roles. Parsons delivers another revelatory performance (after her Oscar-winning turn as Blanche Barrow in 1967's Bonnie & Clyde) as Calla, Rachel's friend who tries to bring out of her shell (which causes disaster). Newman's direction is mostly assured (this was his debut as director after all) but he obviously learned a lot from it, the mistakes and the lessons, which he would go to carry with other efforts, such as Sometimes a Great Notion (1971) and his 1987 Tennessee Williams' adaptation The Glass Menagerie.
The film would be nominated for four Oscars, including Best Picture. It's probably not the type of film that would make those kind of waves today, but in this time with all of the endless superhero franchises, I would be instantly drawn to it. I'm more of a character-driven movie goer, and despite its flaws, it remains for me an emotional experience, one that I will probably go back to from time to time.
Warner Archive's new Blu-ray only has a trailer and promo footage, but the draw is a new, pristine picture and sound. It's still a must own for fans of the film.