Pop Culture Ephemera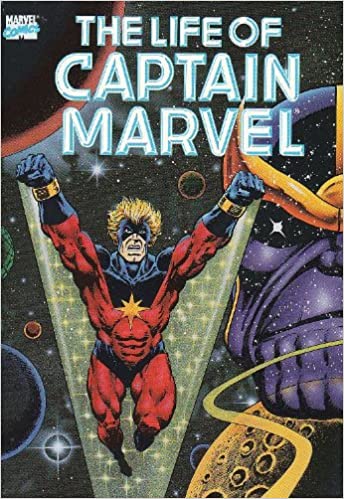 Jim Starlin – The Life of Captain Marvel (1990) (Marvel Comics): "Ya see, ya killed a man — a good man! I got mad — and when Rick Jones is mad — so's — Captain Marvel! " – Rick Jones. This collection of early Seventies Captain Marvel issues was written by comic book legend Jim Starlin. This Cosmic adventure is best remembered in these days for creating the Thanos that would play such a big part in the Marvel Cinematic Universe today. Thanos is established from the start as a self-involved despot. His character hasn't changed significantly. I was surprised that these were the first appearances of Drax the Destroyer too. It's a bit stilted in style compared to current graphic novels. But it's way ahead of the Marvel Universe stories of the late Sixties. The style reads comparable to the science fiction novels of the day by Heinlein, Asimov, and Clarke. I was entertained by the more philosophical elements of the story but it only entertains as a reflection of the current status of the characters. Captain Marvel / Rick Jones don't play big parts in current events so some of those elements are lost for today's readers.
Doctor Who – "Ice Warriors: Episode Six" (S.5 E.16) (BBC) (1967): "The ice is our friend." – Ice Warrior. This is a Second Doctor (Troughton) story with companions Jamie and Victoria. I really enjoy this trio although they suffer from the most "missing" episodes of any group. There are longer stories in this season than they've typically done and it allows for a more nuanced backstory. The story addresses a climate catastrophe in the future that brings on an Ice Age. There's a subplot of the future scientists only basing their decisions on the output of a computer. The Ice Warriors are Martians. But they are also an obvious influence for the future Sleestaks on Land of the Lost. The story is part of the Troughton era reliance on "base under siege" stories. The group arriving at a base in the future, past, or on another planet and helping to fight off intruders has happened just two stories ago in Tomb of the Cybermen and will happen a few more times in this season. It's a fun story and the Doctor shows off his knowledge to outwit the computer and save the day. We'll see these Ice Warriors again.
Elton John – "Mellow" (1972) (from Honky Chateau): "It's the same old feeling I get when you're stealing / Back into my bed again." Even with "Rocket Man", "Honky Cat", and "Mona Lisa and Mad Hatters", I don't feel like this album gets enough love for being one of his best all-around albums. This song shows that even the non-hits are quality efforts. Jean-Luc Ponty on electric violin is amazing. This song follows the toe-tapping, piano-driven "Honky Cat". It's a slow song that reflects the title and evokes a summer room with the sun shining in and the best company you can imagine.
Finding Forrester (2000) (Directed by Gus Van Sant): "Seasons change young man, and while I may have waited until the winter of my life, to see the things I've seen this past year, there is no doubt I would have waited too long, had it not been for you." – Forrester. On the surface it's a simple story of a young writing prodigy and basketball star from the Bronx (Rob Brown) ends up at a Private School in New York and meets famous reclusive author, William Forrester (Sean Connery). The strong acting and the steady hand of Gus Van Sant's direction put this above similar "mentor of young talent" stories. Rob Brown who I loved in Treme is in his first role and teamed with Sean Connery, one of the most experienced actors on the planet. The pairing works well and it helps to have the talented supporting cast of F. Murray Abraham (as an asshole teacher), Busta Rhymes, and Anna Paquin. This could have fallen over into sentimental treacle but it's no fairy tale. It's definitely worth a visit if you haven't watched it in the past twenty years.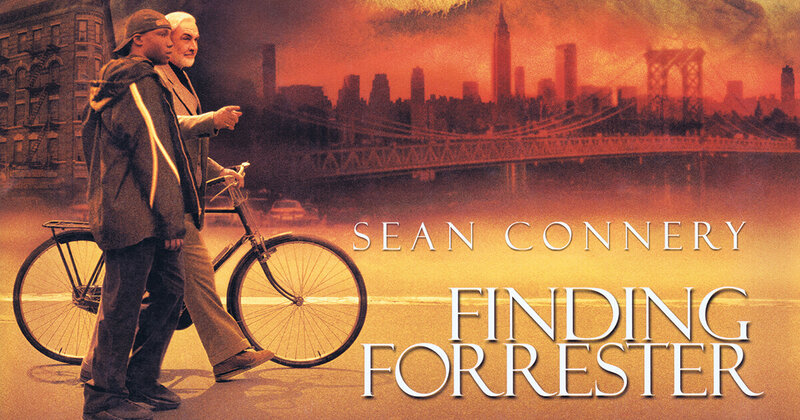 My Own Private Idaho (1991) (Directed by Gus Van Sant): "I'm a connoisseur of roads. I've been tasting roads my whole life. This road will never end. It probably goes all around the world." – Mike. Watching the initial scene with River Phoenix on an Idaho road (played by a Maupin, Oregon road) passing out from narcolepsy, a house falling onto the highway, and the great Eddy Arnold song "Cattle Call" starting to play, you'd be forgiven to think you stepped into a David Lynch film. Van Sant's third film sandwiched between Drugstore Cowboy (1989) and Even Cowgirls Get the Blues (1993) heralded what would become called New Queer Cinema along with independent directors like Todd Haynes and Gregg Araki among others. Mike Waters (River Phoenix) is the narcoleptic male prostitute who symbolically misses important parts of his life when he is passed out. Scott Favor (Keanu Reeves) is his wise-speaking male hustler friend. Scott's speech patterns are what really lend the comparisons of these two as Shakespeare's Prince Hal and Falstaff. The movie is dialog-heavy with them hanging out in coffee shops, bars, and locations around Portland, eventually leading to a journey of discovery in Idaho and France. The Shakespearean influences are not subtle here and work only to varying degrees. That said, this is one of the most influential movies of the Nineties. River is a talent lost too soon. Keanu shows talent here that he isn't given credit for having. Van Sant's masterpiece deserves more mainstream attention.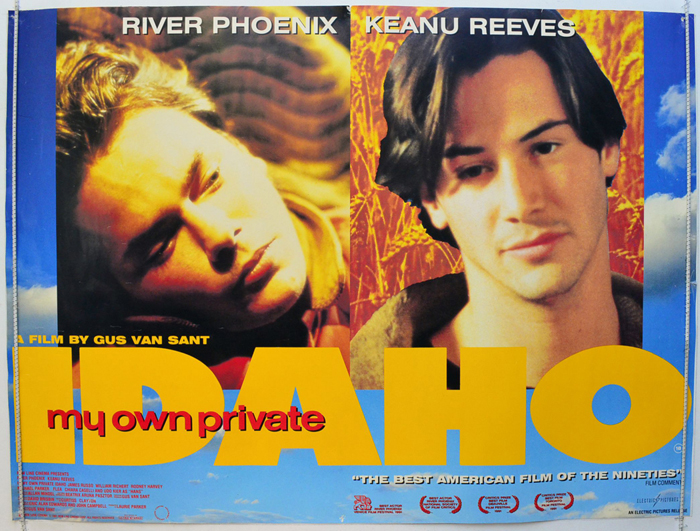 Best of the Rest
Eddy Arnold didn't write "Cattle Call". He just perfected it. Written by Tex Owens in 1934, this classic has been featured in movies such as Rio Grande and covered by artists like Elvis, Emmylou Harris, and Dwight Yoakam. I hope you can see the moon and the stars and smell the smoke from your campfire as Eddy belts out these lonely lyrics.
Ryan Reynolds might be more effective as an ad man than even in films. I wouldn't normally sit through a TV software ad for three minutes. But then make it a hilarious skit of Ryan getting Steve-O to eat a Carolina Reaper hot pepper. I don't want to set it up too much and ruin it. This is going to be in the running for best ad of the year for me.
This week under the file "I'm not crying, you're crying" – Joni Mitchell singing "Both Sides Now" at the Newport Folk Festival with Bradi Carlile. The 78-year-old songwriting queen suffered a debilitating brain aneurysm in 2015. From not being able to walk or talk to this. Rarely does how you viewed the world in your 20s ever seem so poignant. "I've looked at life from both sides now / From win and lose and still somehow / It's life's illusions I recall / I really don't know life at all"
Sunday Morning Tuneage Flashback
On the Sunday Morning Tuneage of 3/4/2007, I was busy getting ready for a family trip to Branson the following weekend. It was the first lengthy family trip since Caleb's birth in 2003. The usual suspects got my attention as the season plodded through a lull before finales. I was growing more fascinated with Heroes and Prison Break but was flagging on Lost where apparently they got Ping Pong the previous week. There was a new show on Sunday night that I needed to check out.

The Winner (S.1 E.1) (FOX) (2007): This Seth MacFarlane sitcom only lasted six episodes. Glen Abbott (Rob Corddry) is a successful 43-1/2-year-old man looking back (Wonder Years style) to 1994 when at 32 he finally takes steps to leave his parent's house. His impetus is the return of Alison (Erinn Hayes, also of Children's Hospital) and his budding relationship with her son, Josh (Keir Gilchrist of Atypical). All of that pedigree and the show was quickly canceled and it's 50/50 for decent jokes vs. painfully bad jokes. The very worst is that there are still laugh tracks, really annoying laugh tracks, on sitcoms in 2007. Oddly, I want to suffer through the remaining five episodes.
Flash From The Past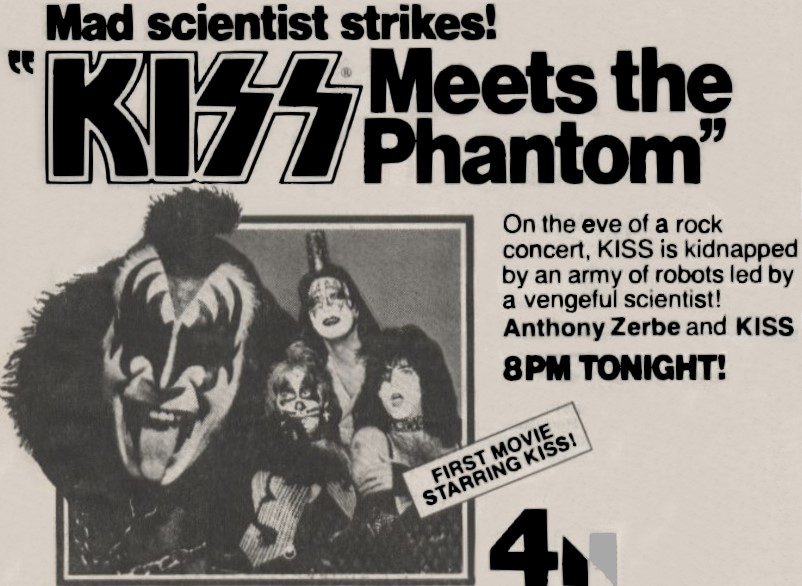 What the Hell Did I Put In My Mouth?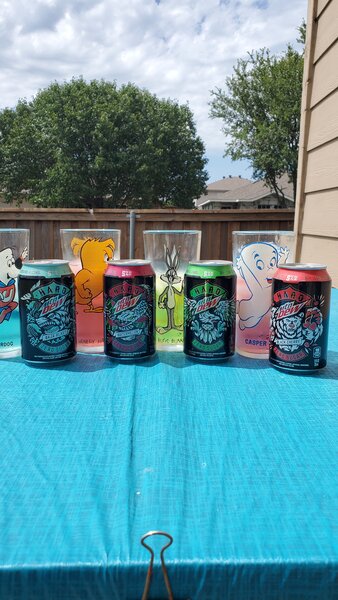 Hard Mountain Dew: Baja Blast, Black Cherry, Mountain Dew, Watermelon
Not available in every State just yet. The 5% ABV Hard Mountain Dew flavors are all essentially alcoholic diet sodas. They are made by the same people who bring us Samuel Adams beers. The artificial sugar is just too much for me here. They do not taste like they have any booze in them. I liked the Mountain Dew / Lemon Lime flavor the best and Black Cherry is okay but they are just missing the rich sugar taste of their namesake.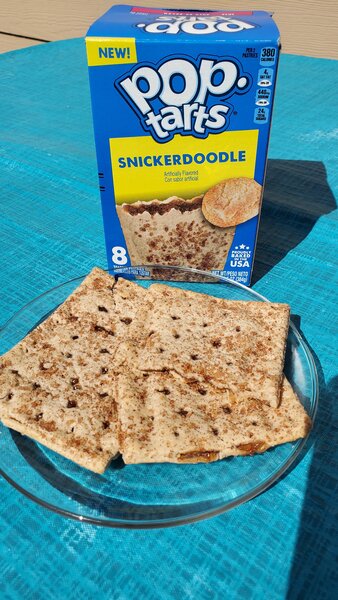 Pop Tarts: Snickerdoodle
What if they made a good cinnamon / brown sugar pastry but it didn't taste like a snickerdoodle? I don't know if I should be happy that this is a tasty pastry or if I should be upset that it's missing some key snickerdoodle flavors. Cinnamon and sugar are the dominant flavors. And be warned that this isn't a toaster-ready pop tart. I did mine in the toaster oven and they still fell apart in 24 pieces when I removed them. Overall, I'm disappointed with the final result.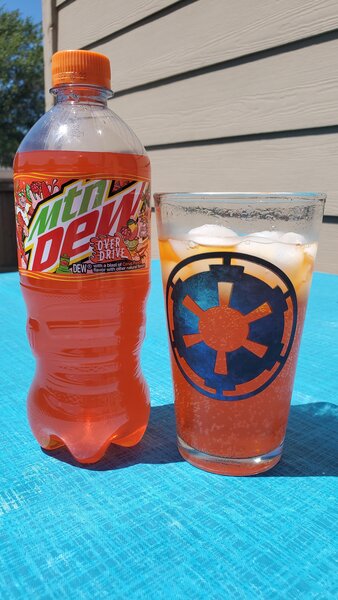 Mountain Dew: Overdrive
This reddish-orange Mountain Dew says it's Citrus Punch. I think it's close in taste to an older flavor, Cyclone. It is easily one of my top favorites since Pitch Black. Other flavors like Purple Thunder are good but wear on me quickly. This is a carbonated fruit punch flavor that goes perfectly with BLTs and chips on a summer afternoon. if you find it, grab one.
"Oh I make you mellow, oh you make me mellow
Rocking smooth and slow
Mellow's the feeling that we get
Watching the coal fire glow" – Elton John
Stay Hard.
sb