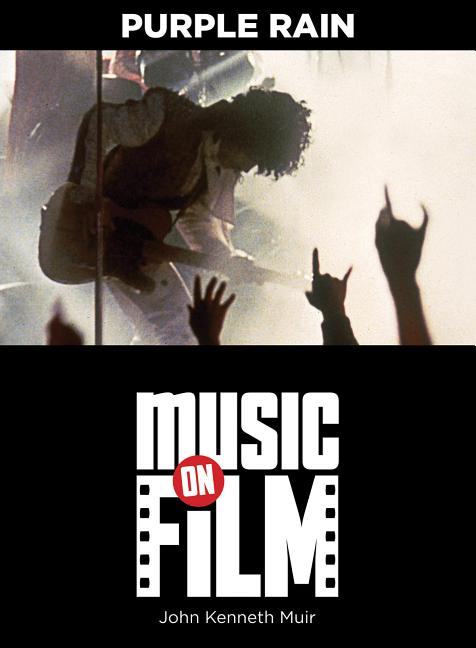 To this day, Prince remains an enigma. He grants few interviews, once changed his name to an unpronounceable symbol, and strangely declared that the Internet was "over." Imagine being director Albert Magnoli, who in 1984 was hired to showcase this then-budding star on the silver screen. How could he stay true to Prince's Minneapolis roots and androgynous yet explicitly sexual image, but at the same time have the movie "play in Peoria"? The new book Music on Film: Purple Rain details the making of the classic flick, widely considered one of the best rock films ever made. Author John Kenneth Muir lacks access to Purple Rain's stars, but he does feature extensive interviews with Magnoli, producer Robert Cavallo, and film editor Ken Robinson discussing the movie's tortuous journey to success.
After Prince's huge breakthrough 1999, the R&B artist expressed interest in making the transition to movies. With Prince's input, screenwriter William Blinn wrote the first version of the Purple Rain script, a dark tale where the star's parents both die from a murder-suicide. Several directors passed on the project until Magnoli, a successful film editor who had an award-winning student film under his belt, was chosen to helm the movie. However, an obstacle remained: Magnoli hated the script, and had to confront Prince with this news. Instead, Magnoli proposed what became the general outline for the finished film, a story loosely based on Prince's background while toning down the violence.
Film buffs will find Magnoli's tales of shooting various scenes fascinating, even his subtle odes to Woodstock and Cabaret. Tales of how he set up and later edited the concert footage will astound — how he managed to create such exciting and vibrant scenes on a strict budget makes for riveting stories. While it seems difficult to believe now, Purple Rain's often brutally realistic scenes and language worried studio executives. Would Prince's character been seen as too unsympathetic? What about the characters' sometimes cruel treatment of women? In other words, would Prince fans be willing to see their hero as a deeply flawed individual living in a brutal city? Their fears proved unfounded, as test audience scores soared.
Of course a huge part of Purple Rain's success lies in its incredibly inventive soundtrack, which fully showcased Prince's musical genius. Muir tells the story of Magnoli asking Prince to write another song for the film. The only request he made was that Prince narrate the plot in the tune. Twenty-four hours later, Prince arrived bearing a new song: "When Doves Cry." While Magnoli instantly loved the song, advisors warned Prince that the track may be too unconventional for listeners. After all, it lacks a bass line and was stripped down instrument-wise. Magnoli told Prince to ignore these naysayers, and the rest is history.
Eventually Warner Brothers purchased the rights to the film, although with some trepidation. At the same time, teen idol and rock star Rick Springfield was about to release his first film, Hard to Hold. Would Purple Rain get lost in the shuffle? After attending a sneak preview, Magnoli became confident that the film would pose no threat. He was right: Hard to Hold quickly sank while Purple Rain became one of the most successful movies of the 1980s.
The Music on Film series issues short works (about 130 pages or less) analyzing key movies portraying music in some fashion. The short length limits the detail, only allowing for a general overview of the film. Despite that limitation, Muir's examination of Purple Rain provides a fascinating look at a classic rock film, and Magnoli's stories emphasize the roadblocks filmmakers may encounter, even before shooting a single frame.