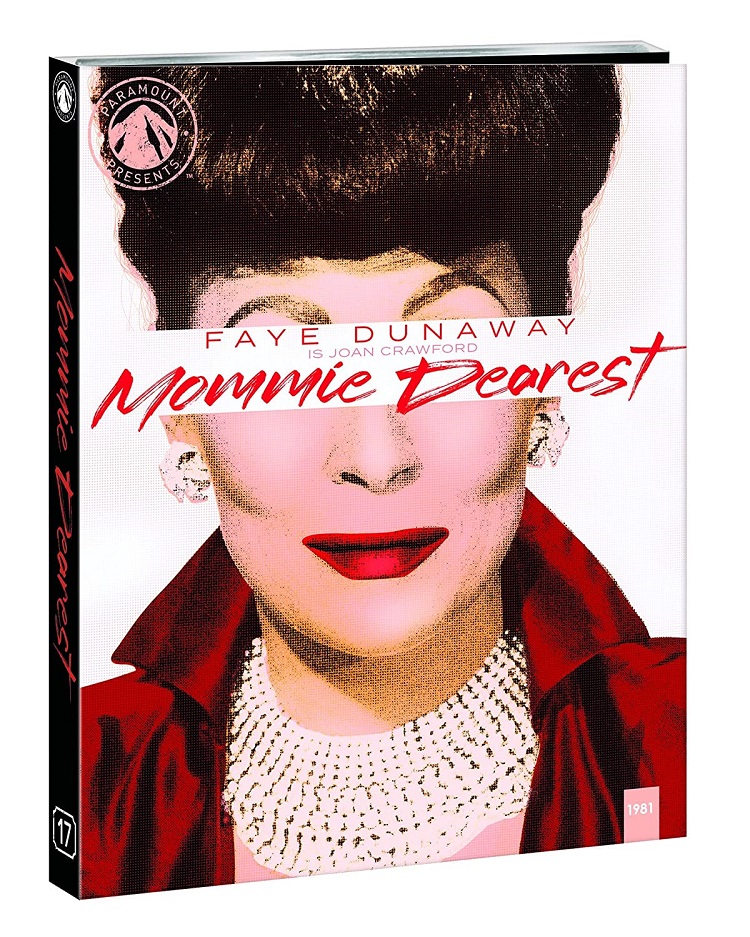 For people of a certain age, wire hangers conjure up images of Joan Crawford. I was around six years old the first time I saw Faye Dunaway's cold-cream-covered face as she played Crawford, screaming about "NO MORE WIRE HANGERS!" to a cowering blonde-haired little girl clad in yellow pajamas in Mommie Dearest. I didn't fully understand what was happening, but I knew the "mommie" was mad when she got mad, she got mean. The film left quite a mark on my young brain, and it became a film I would revisit over the years. And while the film is definitely full of camp, stunning sets, and costuming, at the heart it is still the story of a child who became both her mother's greatest gift and worst enemy.
Forty years ago, Mommie Dearest hit theaters and told the harrowing story of what it was like to grow up as Christina Crawford, the adopted daughter of Hollywood icon Joan Crawford. While the film begins as a fairy tale, it quickly reveals itself as a relentless nightmare of child abuse and narcissism for Christina. And to celebrate the 40th anniversary of the film, Paramount Pictures has released a newly restored version on Blu-ray for the first time.
This new version of Mommie Dearest is restored from a 4K film transfer and presented as a limited-edition Blu-ray with collectible packaging that features a foldout image of the film's theatrical poster and an interior spread with key movie moments. The Blu-ray includes two new features not included in the original DVD release. These new features are a Filmmaker Focus with biographer Justin Bozung on the film and its director Frank Perry, and a new audio commentary with sensational drag queen Hedda Lettuce. There is also access to a digital copy of the film, as well as the previously released bonus content. The full list of special features includes:
Commentary by American drag queen Hedda Lettuce –New
Filmmaker Focus: Biographer Justin Bozung on director Frank Perry –New
Commentary by filmmaker John Waters
The Revival of Joan
Life with Joan
Joan Lives On
Photo Gallery
Original Theatrical Trailer
The commentary by John Waters and Hedda Lettuce is entertaining, but these tracks are definitely focused more on camp and comedy. So if you are looking for some relief during this relentless film that doesn't really have a lot of moments of levity, I definitely recommend watching it with the one of the two commentary tracks on.
If you are looking for this 40th anniversary edition of the movie to be more self-reflective and provide commentary on the horrors of the Joan Crawford's actions as portrayed in the film, you won't really find it here. This edition is more about a film that captured a story and a moment and how those things have continued to have influence until this day. It is a good reminder that Mommie Dearest is indeed a true cult classic.
The limited-edition Blu-ray of Mommie Dearest is out now and is available wherever you buy Blu-rays.