From 2005 through 2013, my Sunday Morning Tuneage blog punctuated each year with an ever increasingly complex Best Of List. After a brief hiatus, the Best Of returned from 2017-2020. In 2021, I returned to the weekly blog this year with FTCH. The fact is that I watch things, read things, and eat things, and above all, I love making lists. Over three weeks, I'll pull from a year's worth of notes and spreadsheet entries to put together a personal summary of my 2021 experience.
BEST OF FILM 2021
No other blogger is brave enough to pick their favorites before they see them. Here's what I boldly thought I'd be writing about in December 2021 (when it was still an innocent December 2020)
PREDICTED BEST MOVIES OF 2021 (Dec. 2020)
1. No Time To Die (Apr) Let's try this again.
2. Black Widow (May) Will we be in theaters for this???
3. Last Night in Soho (Apr). Dir. Edgar Wright.
4. The French Dispatch (Jan) Dir. Wes Anderson.
5. Get Back (Aug) Peter Jackson reveals the Beatles.
6. A Quiet Place II (Apr) I really enjoyed the Universe of the original.
7. The Conjuring: The Devil Made Me Do It (Jun) I like this franchise.
8. Ghostbusters: Afterlife (Apr) Jason Reitman directs a sequel but not to the all-female version.
9. The Eternals (Feb) Jack Kirby characters!
10. The Last Duel (Jan) Dir. Ridley Scott
BEST MOVIES OF 2021
My goal each year is to view at least 25 movies in the theaters. I didn't even come close to that target this year again. These days quality movies are released weekly in all corners of the web. It's difficult to keep up with where to view the films or even what is out there. This list reflects the few times I don't watch movies that are fifty years old. Documentaries are relegated to their own list below.
1. The French Dispatch (Directed by Wes Anderson) (Theatre): In a year when Dee and I watched the other nine Wes Anderson films, this was the perfect culmination of the themes he has been exploring since The Royal Tenenbaums in particular.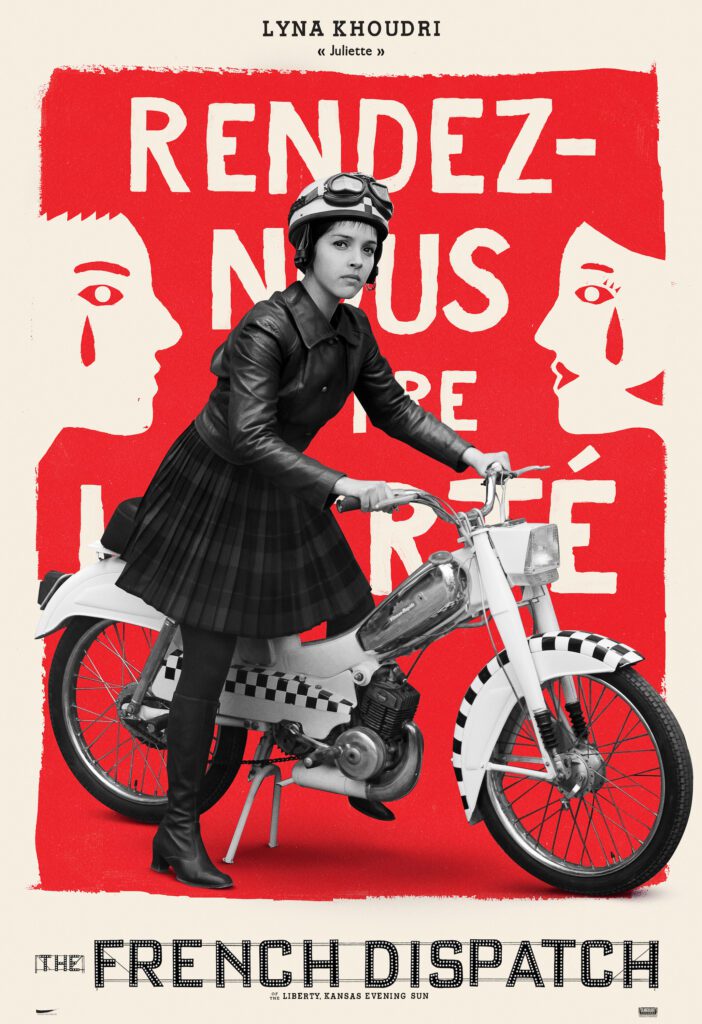 2. The Power of the Dog (Directed by Jane Campion) (Netflix): Jane Campion has not lost a bit of momentum over the years. This reminded me thematically of The Piano and the real standout was the multiple level performance of Benedict Cumberbatch. His unlikeable character is full of subtle hints at a deeper soul. If she takes another twelve years to direct a film, that would be a shame.
3. Pig (Directed by Michael Sarnoski) (Hulu): It's hard to describe the film and make people believe it's one of the best films of the year. Yes, Nicolas Cage's truffle pig has been kidnapped and taken to Portland, Oregon. It's a brilliant performance and his brooding frustration and anger can be felt through the screen.
4. Black Widow (Directed by Cate Shortland) (Theater): The story of one of my Top Ten Marvel Characters with one of my favorite actresses. This story was a great return to the theaters and superhero films for me. It's not Art but it's really entertaining.
5. The Mitchells vs. the Machines (Directed by Mike Rianda) (Netflix): I was totally caught off guard by this Sony Animated release. This is a fun combination of father/daughter (Danny McBride/Abbi Jacobson) relationship as the daughter prepares to head off to college meets an apocalyptic, robots take over the world film. Some great laughs and tender family moments.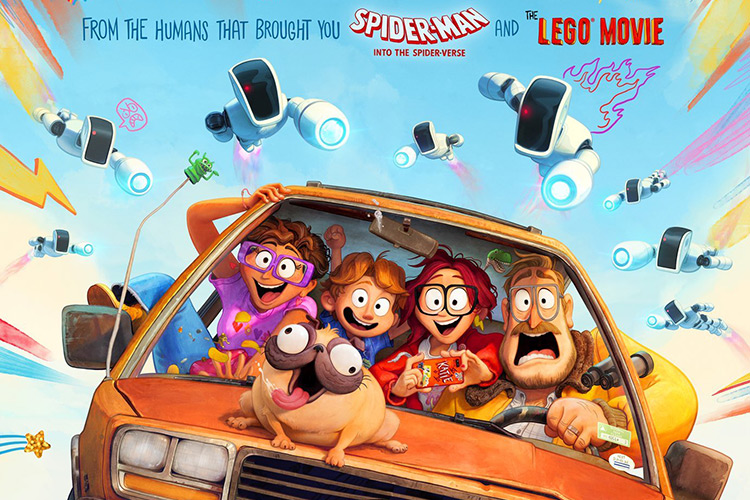 6. Ghostbusters: Afterlife (Directed by Jason Reitman) (Theater): I've written about my love for this genre film. It's just a solid entertaining effort.
7. Dune (Directed by Denis Villeneuve) (HBO): I really really wanted to like this film. I don't doubt that it would have been better in theaters. I don't think it would have moved far up the list better though. Beautiful to look at but it didn't improve upon the Lynch version in my opinion. It suffers from the same problems of telling an inherently political story as an action film. I'm still holding out hope for the next installment.
8. Little Things (Directed by John Lee Hancock) (HBO): Denzel does a wonderful job in this small noir film. It is a perfect example of a film that translates well to a streaming debut. It wouldn't get much action as a theatrical attraction but I watched it Day One on HBO Max.
9. Raya and the Last Dragon (Directed by Carlos Lopez Estrada) (Disney+)
10. Shang-Chi and the Legends of the Ten Rings (Directed by Destin Daniel Cretton) (Disney+): More lighthearted of a Marvel Cinematic Universe film than I anticipated. But still well filmed and interesting.
BEST MOVIES I DIDN'T SEE IN 2021
A testament to my follow-through on current films is that I didn't watch even a single of the "I Didn't See In 2020" films this year, including another year without seeing Tenet. So this is a list that acknowledges that I've missed some incredible films in 2021 and I'll get around to them in 2036.
Licorice Pizza (Directed by P.T. Anderson): If I see any of these films soon, it will be this one. I've been looking forward to this since first seeing the trailer. This film is right up my alley in so many ways.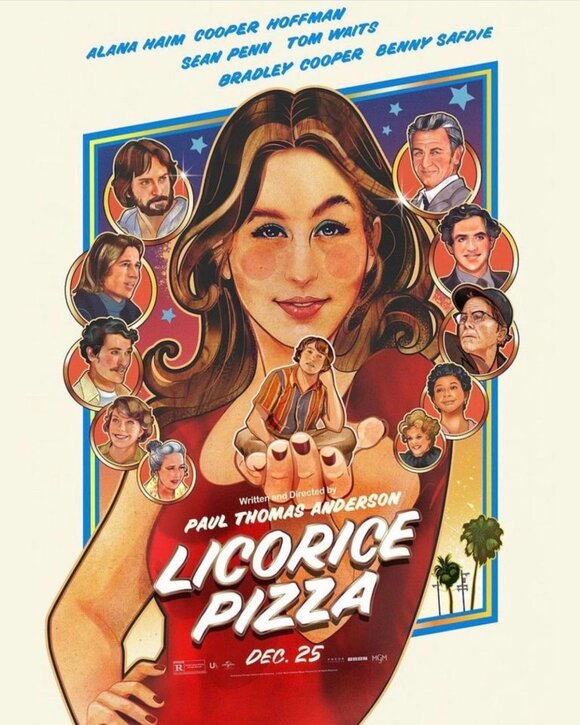 2. Drive My Car (Directed by Ryusuke Hamaguchi): I'm intimidated by the three hour running time of the film but this Japanese film looks to be well worth the investement.
3. Nightmare Alley (Directed by Guillermo Del Toro): To be fair, it's only just out this week. I doubt I'll get to see it theatrically in the next couple weeks which is a shame.
4. West Side Story (Directed by Steven Spielberg): I might just make it to see this one too because it's one of my favorite musicals and one of my favorite directors.
5. The Souvenir: Part II (Directed by Joanna Hogg)
6. Promising Young Woman (Directed by Emerald Fennell)
7. The Green Knight (Directed by David Lowery): I've always loved the Sir Gawain story and this looks perfectly stylized.
8. Titane (Directed by Julia Ducournau): We need to keep encouraging directors who push the boundaries of the current horror genre.
9. Palm Springs (Directed by Max Barbakow): More timey wimey stuff ala Groundhog Day.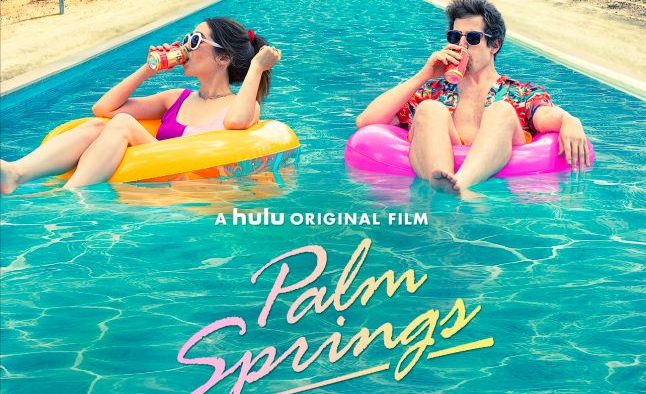 10. C'mon C'mon (Directed by Mike Mills)

BEST DOCUMENTARIES OF 2021
I started my Documentary Project in 2020. I was more immersed in it back then with 180 docs watched but I maintained a solid 80 docs this year, including trying to keep up with some of the best of the current year.
Summer of Soul (Directed by Questlove) (Hulu): Part documentary. Part concert film. This movie manages just the right mix of concert footage and interviews. The days of the Black Woodstock are a forgotten piece of history and it works really well under the watchful eyes of music lover, Questlove.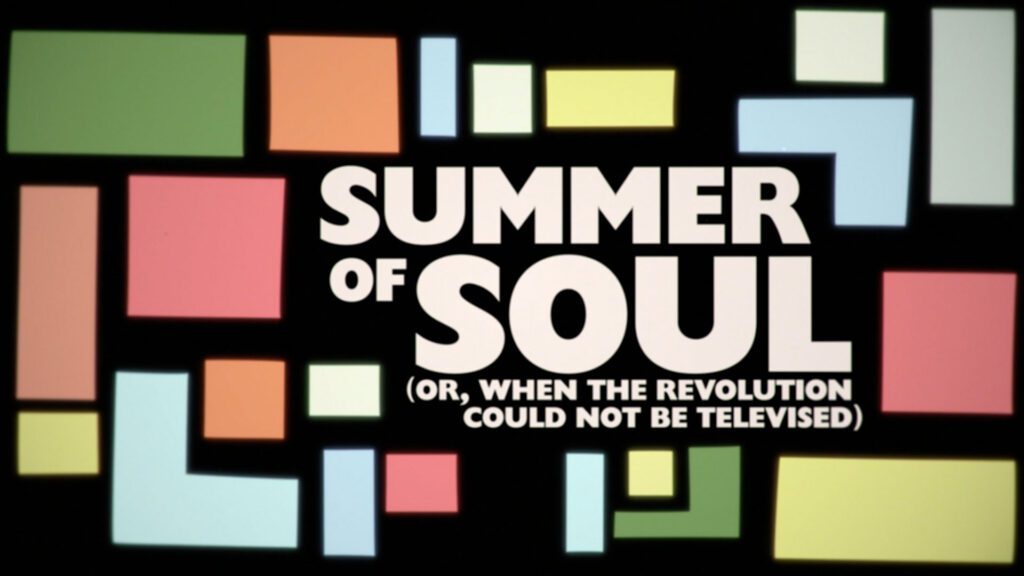 2. Get Back (Directed by Peter Jackson) (Disney+): A year ago I was excited to go see a 2-3 hour film in theaters. That became four and then became a plus six hour adventure on Disney+. It's miraculous to see these guys creating music together in the studio. With everything I've read and heard, this added so much to my understanding and appreciation of the group.
3. Hemingway (Directed by Ken Burns) (PBS): One of my favorite documentary directors tackles one of my top authors of all-time. I appreciated that there were pictures and interviews that I hadn't seen featured in pieces about him previously.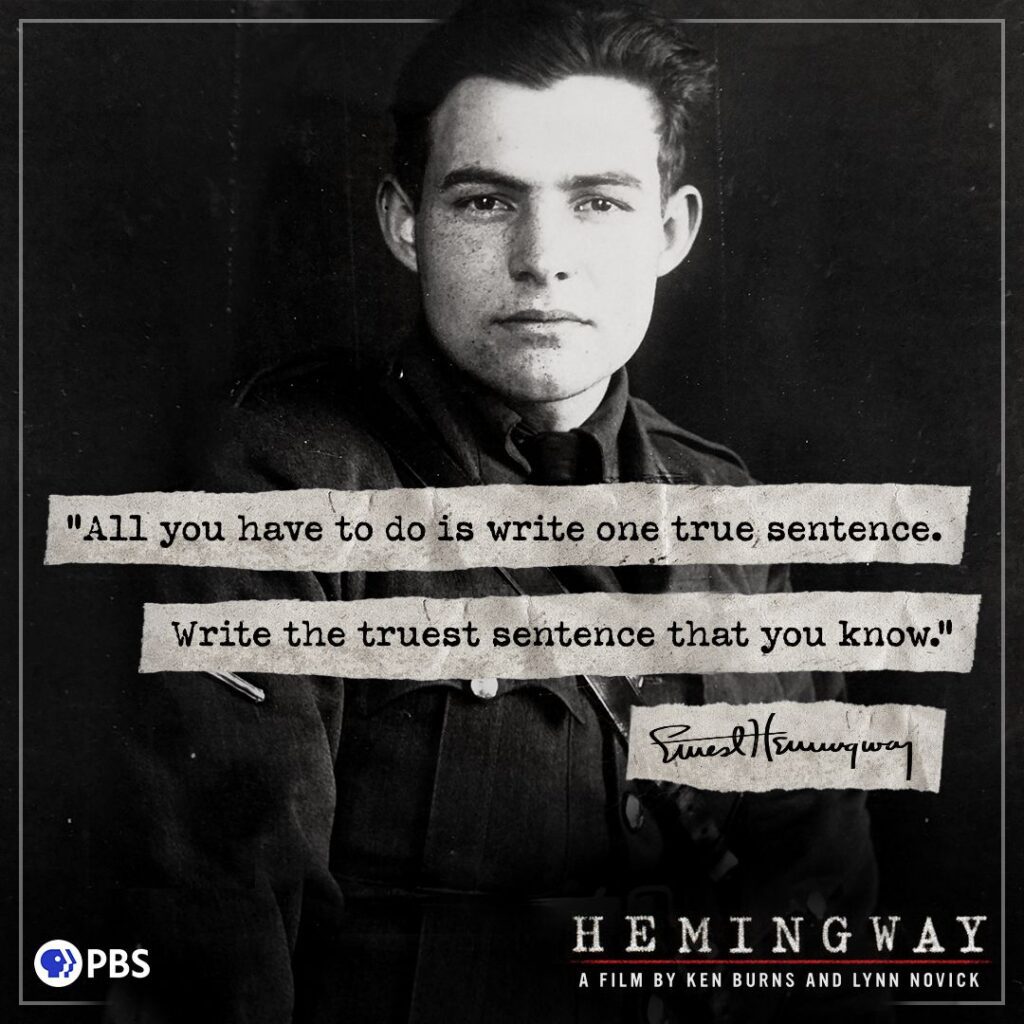 4. Becoming Cousteau (Directed by Liz Garbus) (Disney+): It's hard to watch parts of this and not think it's lifted from a Wes Anderson film. The story of Jacques-Yves Cousteau becoming the iconic diver that we know him to be now is pretty amazing. He essentially invented the underwater genre by continually pushing the envelope.
5. Attica (Directed by Stanley Nelson) (Showtime): The story of the 1971 Prison Riot at Attica fills in some missing pieces of my historical knowledge.
6. Roadrunner: A Film About Anthony Bourdain (Directed by Morgan Neville) (Theater): The director did the best thing you can do with a character like Bourdain, you let his words drive the film. I went into the film already being a fan of the man but I really came out with a better understanding of the man behind what we see on his shows.
7. Some Kind of Heaven (Directed by Lance Oppenheim) (Hulu): A funny and sad portrayal of this retirement community. It's a complicated set of circumstances that have brought these people here. I would almost have liked a more laser focus on just a couple residents.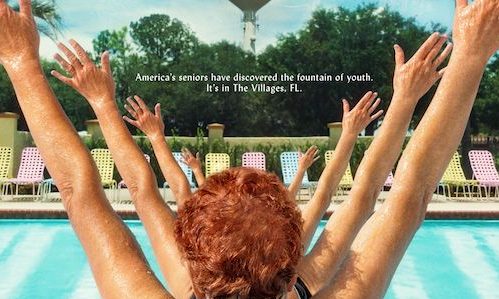 8. All Light Everywhere (Directed by Theo Anthony) (Hulu): This documentary on the surveillance state differs from others of this ilk in that it doesn't scare you about future of the nanny state watching you. It delves into what is happening right now. There's an artistic touch to telling this story which points out our "blind spots" in a world that is always watching us.
9. Muhammad Ali (Directed by Ken Burns) (PBS): I expected more from Ken Burns on one of the most fascinating figures of the past century. It's not all Burns fault because I think I've just sought out so many Ali documentaries that there just wasn't much more to add to the story. It's still a comprehensive vision of the man's life.
10. Val (Directed by Ting Poo) (Amazon): The previews didn't do this soul bearing documentary about Val Kilmer enough justice. This isn't a feel good documentary that sugar coats the bad stuff that happened in his life. It has amazing moments and it has some tragedy. It's easily one of the most overlooked documentaries of the year.

BEST DOCUMENTARIES PRE-2021
Here's a quick list of the best older documentaries that crossed my path this year. The project continues because there are still so many wonderful stories out there.
63 Up (2020): I've contended for years that this is the most important series (fiction or nonfiction) to add to our understanding of the human experience. There may never be a 70 Up and if not, this serves as a nice coda.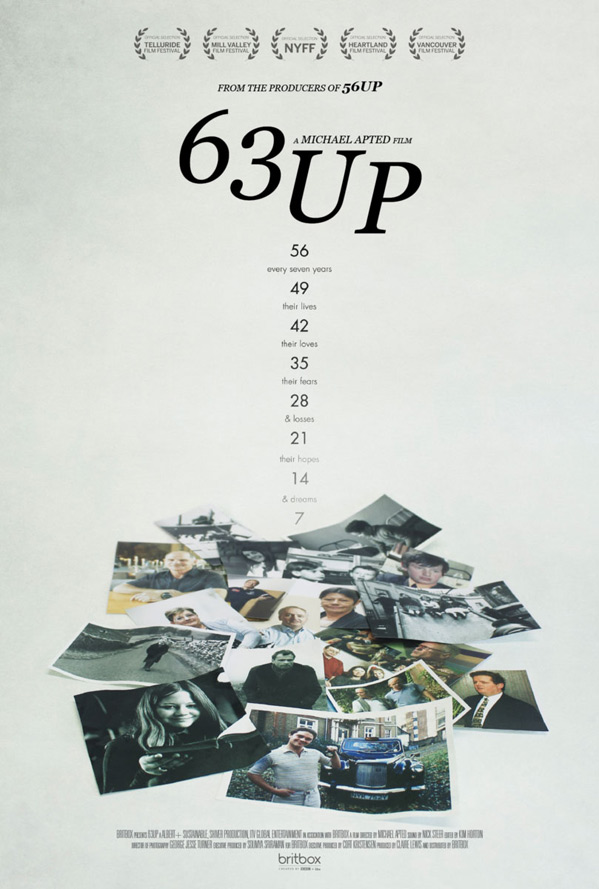 2. 76 Days (2020): The first 76 days of the Pandemic in China is heartbreaking even without the knowledge of what was to come.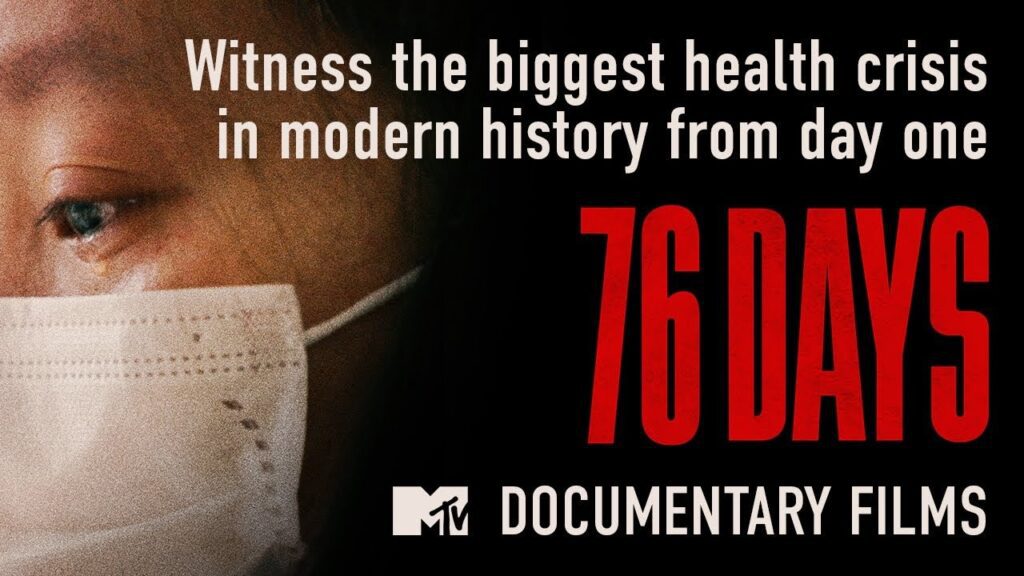 3. DePalma (2015): A few years ago when I did my Hitchcock Project I knew I'd eventually do a DePalma Project. This documentary just clinches it.
4. I Am Greta (2020): It's hard to know this young woman by the quick hits on the news. This portrait does a great job of helping us to understand how her local interests became a global movement.
5. Gimme Danger (2016): A very good story of the origins of The Stooges and the Punk genre of the early 1970s.
6. My Octopus Teacher (2020): Beautifully filmed and a story that oddly pulls at the heartstrings.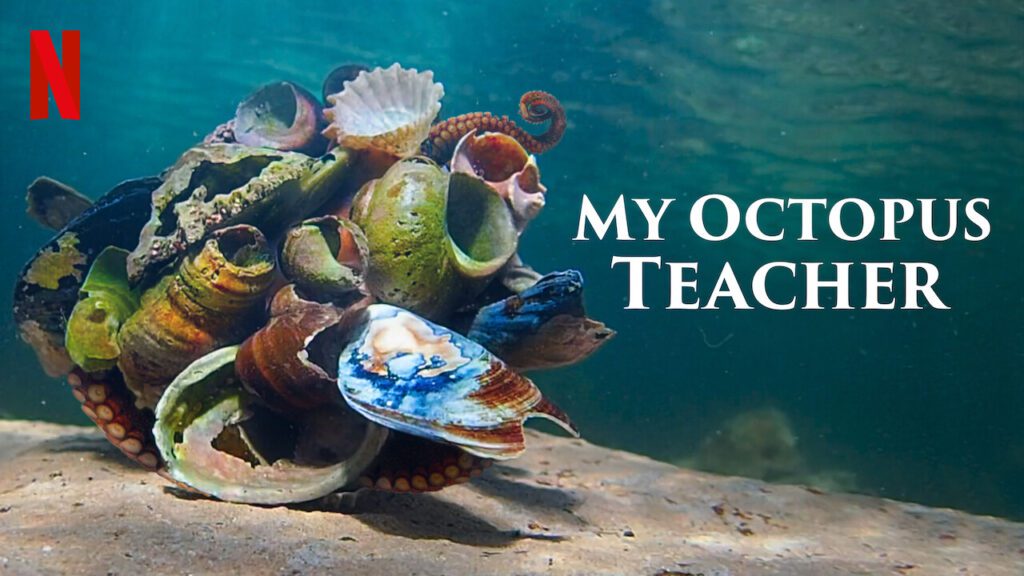 7. What She Said: The Art of Pauline Kael (2018): A love letter to people who find movies inspiring in their lives.
8. The Great War (Parts 1-3) (2017)
9. Jimmy Carter: Rock and Roll President (2020): This story of Jimmy Carter's relationship with progressive musicians of his era was really illuminating.
10. Cartel Land (2015)

BEST MOVIES OF 1971
In 2020 I took a deep dive into 1970. It was a pretty positive experience. So I chose to do the same with 1971 this past year. A year where life was dominated by the Vietnam War, great music (wait a couple weeks for more on that) and general political upheaval. I sat through forty-three films from 1971 and a few of them really stand out.
1. The Last Picture Show (Directed by Peter Bogdanovich): My love for everything about this film grows year after year. The acting, the script, the direction, the music and so much more. This year's viewing convinced me this is a Top Twenty film of All-Time for me. So much so I had to pilgrimage to the set here in Texas.
2. The French Connection (Directed by William Friedkin): Action movies don't always age well because they have usually been stolen from and repeated or remade over the years. This one does mostly because of Gene Hackman's strength and brilliant camerawork.
3. A Clockwork Orange (Directed by Stanley Kubrick): There's so much here that you can't just easily dismiss it by applying today's standards.
4. The Abominable Dr. Phibes (Directed by Robert Fuest): Vincent Price in one of his best.
5. Walkabout (Directed by Nicolas Roeg): The thing about 1971 movies that really strikes you is how beautiful they are filmed. This being the best of the bunch in that regard.
6. McCabe & Mrs. Miller (Directed by Robert Altman): His third film in two years and all of them rank among the best of the years they were released. This film deserves your attention if you have never watched it.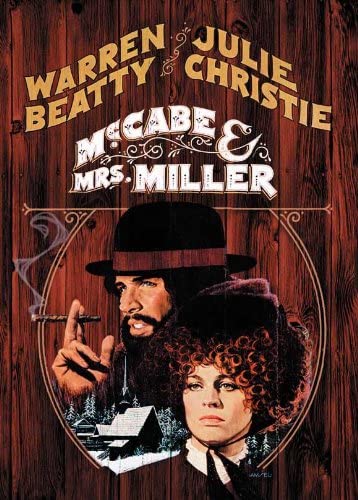 7. Harold and Maude (Directed by Hal Ashby): A love story for the ages. It's still so fun.
8. Death In Venice (Directed by Luchino Visconti)
9. Shaft (Directed by Gordon Parks): One of the Mt. Rushmore films of a genre that is just about to explode from 1972-1978.
10. The Hospital (Directed by Paddy Chayefsky)
There were plenty of 1971 movies that I just didn't get around to yet. The best of the bunch I didn't watch includes Dirty Harry, Willy Wonka and Bananas.
BEST TRAILERS OF 2021
I just didn't go to the theaters enough to see the previews for the blockbusters that are upcoming. I rely on YouTube and Google to put them across my feeds now or a recommendation from one of you to check it out. From a limited selection, here are the best trailers / mini-movies of the past year.
Batman (2022): The first trailer made this list last year. But then we got an even better one this year. I thought I was done with Batman films but now I'm all in on the Bat.
2. Licorice Pizza (2021): This trailer borders on retelling the film in two minutes. Like any good trailer I feel that I have a good sense of what to expect when I see the film. Add to that the best use (this year) of Bowie's "Life on Mars".
3. Last Night In Soho (2021): After watching all the 1971 films that I did this year, you could have fooled me that this trailer wasn't for a film from that era. A good trailer also gives a hint at the tone of the film. This movie feels like a love letter to the great Italian horror films of the 1970s and 1980s.
4. C'mon C'mon (2021): I'm a sucker for the classics. And by that I mean trailers that use "Clair De Lune" as their preview music. This looks like a stellar film and the music and voiceover tell me all I need to know about the film.
5. The Unbearable Weight of Massive Talent (2022): Nicolas Cage hit a home run with Pig this year and what does he do for an encore but parody himself. This trailer really tickles me.
This is my most uninformed list of the year. I don't read nearly as much about upcoming films as I do books and television shows. I'm typically pretty surprised when a movie opens and has a name I am familiar with in it. I do see some trailers and it's hard to avoid lots of hype films. Here are the films that are at the top of my radar for 2022.

BEST MOVIES OF 2022
Jurassic World: Dominion (June): I could act all arty and crap and pick some art house film as the one I'm looking forward to the most in 2022. That would be a lie. I know myself. I know my love of dinosaurs. This is the film I will be at on opening night next year.
2. The Batman (March): Robert Pattinson is still an iffy choice for me but I do love Paul Dano as The Riddler.
3. Death on the Nile (February): The oft delayed film in the Agatha Christie Universe is finally supposed to show up in theaters this year. Did I mention Gal Gadot?
4. Doctor Strange in the Multiverse of Madness (May): I do love the Doctor Strange character but then add in Sam Raimi as the director and I'm full in.
5. Fantastic Beasts: The Secrets of Dumbledore (April): I think I enjoy this franchise more than most. I even liked that last entry in the series. Tell me that even just seeing the name Dumbledore in the title doesn't get your excitement levels up.
6. Thor: Love and Thunder (July): Director Taika Waititi has a really good feel for the Thor character. We get a crossover with Guardians of the Galaxy to make this even more appealing.
7. Morbius (January): I didn't have much hope for this until the preview. The addition to the Spidey Universe could be more interesting than I initially thought. This ranking might be more of myself willing it to be good.
8. Nope (July): Are you going to doubt a Jordan Peele film?
9. The Unbearable Weight of Massive Talent (April): See trailer above.
10. Turning Red (March) In the past years, any Pixar release would have been an instant Top Five film of the year. This looks pretty cute but Pixar doesn't hold the same cache as it did before.
Thanks for making it through the first episode of this year's multi-episode finale. Next week: Television/Streaming lists.
"Maybe with good luck we'll find what eluded us in the places we once called home." – Roebuck Wright, The French Dispatch
Stay Hard.
sb