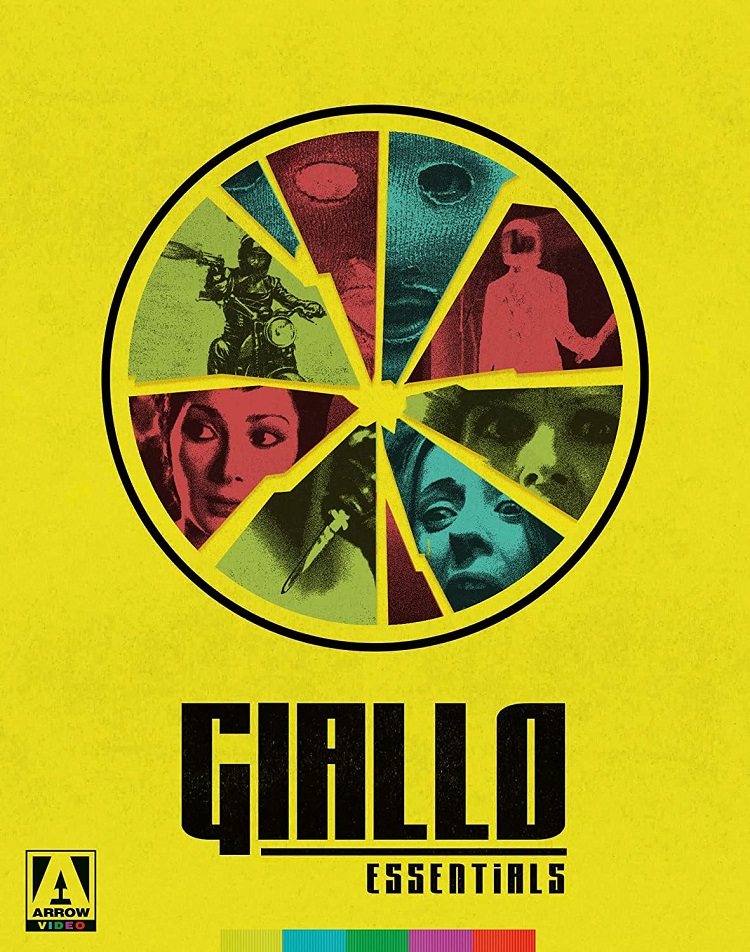 As I mentioned in my review for the Red Edition of Arrow's Giallo Essentials, Giallo is a subdivision of Italian cinema that explores and exploits the boundaries of murder mysteries, gender politics, atmosphere, and seedy characters. However, in the new Yellow edition of the "essentials" series, the three films in this set are just as suspenseful, but more sexually explicit and perverse. In a way, you can call it a "Trilogy of Sleaze".
The first film is Massimo Dallamano's What Have They Done to Your Daughters? (the 1974 follow-up to his 1972 classic What Have You Done to Solange?) where rookie District Attorney Vittoria Stori (Giovanna Ralli) and hot-headed inspector Silvestri (Claudio Cassinelli) team up to investigate the supposed suicide of a teenage girl. This leads them into an awful prostitution ring whose older abusers take their positions a little too far.
The second one is Sergio Martino's 1973 Torso (aka Carnal Violence), which centers on a brutal masked killer stalking and slaughtering the beautiful female students of a Perugia university. The lovely Jane (Suzy Kendall) and her three friends (Tina Aumont, Angela Covello, and Carla Brait) take a vacation in the countryside, unaware that the killer isn't too far behind.
The third and final film is Andrea Bianchi's 1975 Strip Nude for Your Killer. It stars Edwige French as Magda, an ambitious photographer along her with on-off again boyfriend Carlo (Nino Castelnuovo) as they try to solve the case of a series of highly sexualized murders that turn the prestigious Milan fashion house they work for upside down.
As usual, the plots (and acting) of these and other Giallo flicks are not really that memorable or important. They usually take a backseat to salacious (and sometimes titillating imagery), graphic and gory violence, and genuine creepiness. There are themes of corruption, perversion, decadence, and innocence lost in every frame. There's also (again) the sense of dislocation, meaning that as the viewer, you don't always know where you are, which does increase the tension, and that's where these films definitely succeed.
Arrow pulls out all the stops as usual with their releases and box sets. All three films have restored 2K transfers and hours of extensive special features, such as two cuts of Torso; audio commentaries with authors Troy Howarth and Kat Ellinger, as well as HORRORPEDIA.com's Adrian J. Smith and David Flint; video essay by Ellinger; unused hardcore footage shot by Dallamano for What Have They Done…; interviews with composer Stelvio Cipriani, editor Antonio Siciliano, co-writer/director Martino, actors Luc Merenda, and Castelnuovo; alternate English opening titles; Italian and English trailers; image galleries; and much more! Just like the Red edition, this one also comes in a rigid box with a windowed slipcover, which is great for film collectors.
So if you are into Giallos and Italian cinema, or if you happen to have the Red edition, then this Yellow release is definitely a must have, just in time for the holidays, especially if you want your Christmas a little edgier than usual.