Previously on FTCW, we solved mysteries with the Drew Crew but we couldn't solve the Case of the Grey Skittles. We hung out on a key and discovered that the key is to "always be there". This week ends July and starts my busiest work time of the year. It's a long sprint through until Labor Day and I'll try to keep up the content here. The temperatures have soared over 100 daily here in Texas. The indoor activities have taken over my time. This week we will sift through the good and the bad before sending it out to your Trash.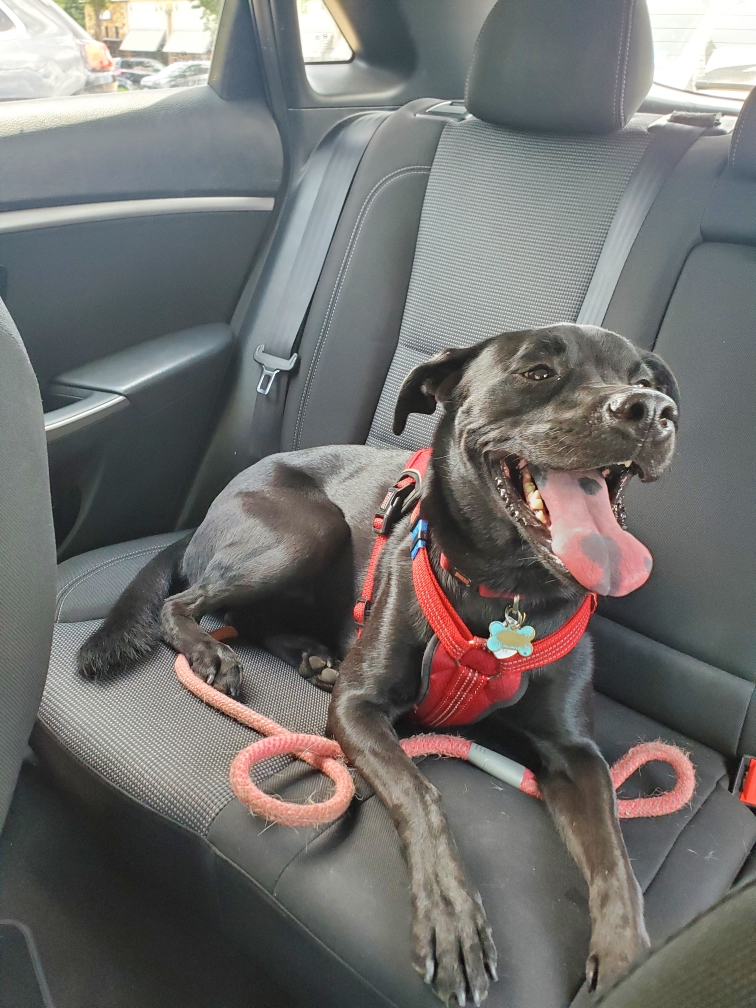 Smile if your summer is going well

Pop Culture Ephemera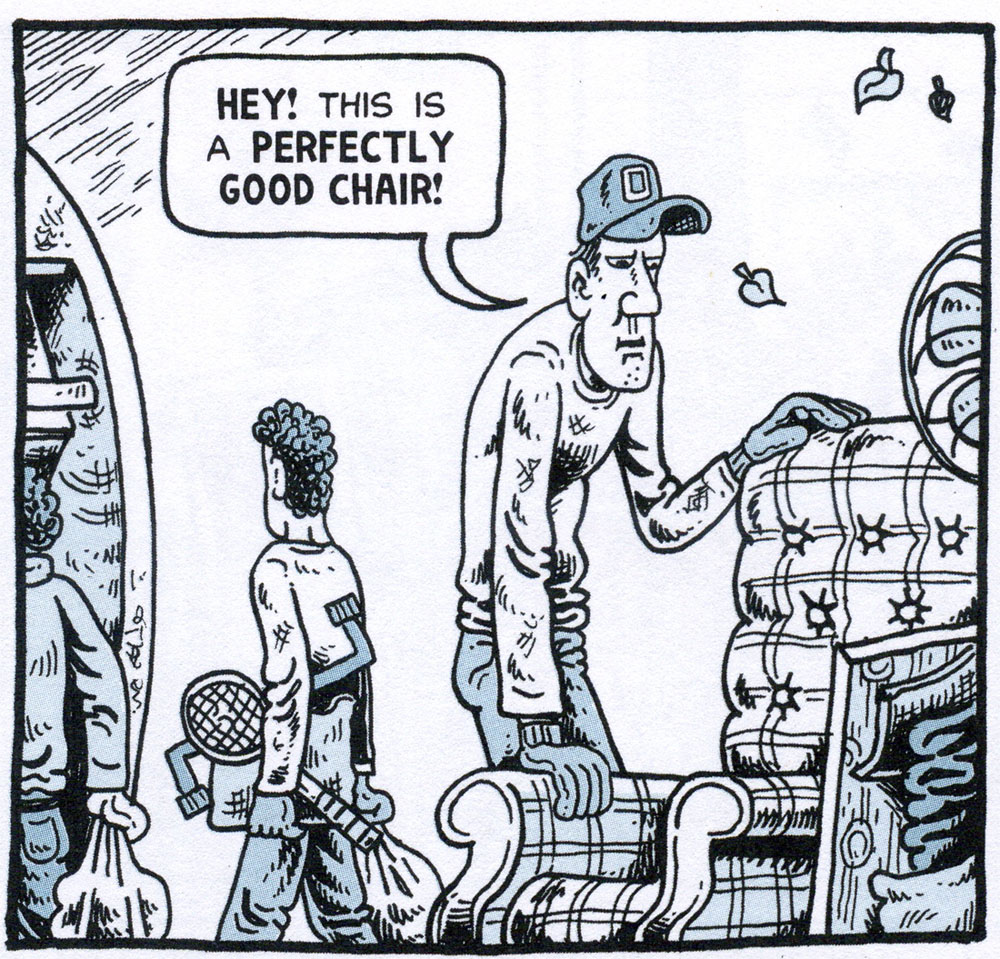 Derf Backderf – Trashed (2015) (Abrams): A couple weeks ago, I had some nice things to say about his newest graphic novel, Kent State. I'm also a supporter of his first graphic novel, My Friend Dahmer. This is best described as a hybrid story that is part memoir of Derf's time as a garbageman in 1979-1980 updated to more current times. It's also interspersed with documentary style pages that present the "State of Our Trash". This style works really well in Kent State in a way that they don't here. I'm comparing it also to my recently finished reading of Delisle's Factory Summers which also covers jobs in your early adulthood. The non-fiction parts are interesting in their way of showing the workings of a garbage truck or a landfill but they're definitely depressing in the plight of our garbage filled future. The strength is in the characters that work for the city and the adventures they have outside of work. There's a nice symbolic line running through the book of trash symbolizing the loss of people's homes during the 2008 crisis and the loss of local businesses in the town. The people and the business have become just anonymous trash on the curb. But also the people and businesses are moving to larger homes and stores in the suburbs just as we are moving trash to larger dumps in the suburbs.
Sweet Tooth – "When Pubba Met Birdie" (S.1 E.7) (2021): It's odd that seven hours into an eight-hour season that we finally get the exposition and answers to questions that we've had as viewers since the initial few moments of the first episode. As someone who read the books, I had a background of knowledge regarding the story, although this series has deviated from some basics in those regards. Seeing the origin of GUS (Genetic Unit Series 1) and having Gus discover some very uncomfortable truths is an interesting juxtaposition. The cuts between current and past are quicker and more synchronous than in past episodes. This episode doesn't just lead into the final episode of this season but sets up the quest of Season Two. This is the most important episode of the season, so pay attention. I've really enjoyed this season but it's really just prologue in many ways. "We accidentally made a miracle." – Birdie.
Glen Campbell – "She Understands Me" (1971) By this point in his career, Glen Campbell was twenty albums deep into releasing music. The Last Time I Saw Her (1971) is a short ten song album with songs written by his friends like Gordon Lightfoot and Kris Kristofferson. It's comfortably in his crossover lane of Country and Adult Contemporary hits. I really enjoy the simple and short "She Understands Me" written by Jerry Reed. It's on these songs that Glen really captures the appreciation of having a woman in his life that no matter how things work out or don't work out that she gets him.
Justice For All – "Pilot" (1968): Norman Lear turned 99 this week. He created this Pilot episode in 1968. Based upon the British show Til' Death Do Us Part, this show about the Justice family hits upon some important issues of the day. The father, Archie (Carroll O'Connor), complains that the Liberals are Socialists and that minorities shouldn't be given any special treatment because they have every opportunity that white people do. And when his son-in-law, Richard, argues about religion and minorities, it often devolves in Archie calling his son-in-law, "meathead". Jean Stapleton plays his slightly ditzy wife, Edith, who reminds him that his job wasn't given to him by the government but by his uncle. The cast is filed out with the daughter, Gloria, and the black neighbor, Lionel. All but O'Connor and Stapleton would change by the time the show becomes All in the Family in 1971, but the humor is all here in 1968. And wow, it plays exactly like a conversation that could be happening in any living room in 2021. Carroll O'Connor reminds us that even though he will become an iconic television character, all the husbands on television are living in the shadow of Jackie Gleason.
Utopia – "Not Slow Not Bad" (S. 1 E.4) (2020): It took me awhile to even want to watch a "deadly virus" series. This story of rouge scientists creating a virus for biological warfare that has escaped control is mixed with the story of a prophetic comic book. That's the plot as I understand it to this point and that's mostly gleaned from the very expository episode here. For a series that's only four episodes in for me at this point, there is so much plot happening each episode that this feels like it should be episode twenty. I am enjoying the show except for some shocking changes in tone. I've compared the feeling to Preacher in the way very normal scenes can devolve into excessive violence. I'm putting faith into this plot coming together soon. Created by Gillian Flynn (Gone Girl) and starring John Cusack, Sasha Lane and Rainn Wilson.
Best of the Rest
But wait . . . there's more! The man who fueled my youthful imagination in the 1970s with the Pocket Fisherman and the too-good-to-be-true Mr. Microphone, Ron Popeil, passed away this last week. His Chop-O-Matic gave us the incredible Dan Aykroyd Bass-O-Matic advertisement on Saturday Night Live. For me, the lasting memory is Ronco Records that served as rival to compilation king, K-Tel Records. Favorites in the Ronco Records line included StarTrackin' 76, Street Level (20 New Wave Hits), Space Invasion and Boogie Nights. Original Hits by the Original Stars.
I've been reading articles on COVID where people say, "I wouldn't wish this on my worst enemy." Now, while many of us might not feel like we have many enemies, I do wonder if they really mean that about our "worst enemy". Are they saying "I hate him but I wouldn't want Hitler to get COVID"? Would Batman look at the bodies of a crime scene and say "It's definitely the work of the Joker. I only hope he doesn't have COVID"?
I don't always mean to come across as a shill for Nike. In fact, I don't wear their shoes and only their clothing brand from time to time. But I'll give them credit for taking chances that few other brands do with their advertising. They have surpassed Apple over the years for making more compelling ads. This latest one "You Can't Stop Us" just forces you to watch and not turn away for 90 seconds. Words and image juxtaposition tell a compelling story.
Does that include Ranch Dressing too? It figures that the year that I start my Fries Project that the Guinness World Record for the most expensive fries would be set. If you are planning on eating at Serendipity3 in Manhattan, bring your Visa Gold because the burger is going to run you $295 and your ice cream sundae is going to be $1000. What does $200 for fries get you? Cipperbec potatoes blanched in vinegar and champagne, fried in goose fat twice and sprinkled with truffle salt, truffle oil and edible gold. It's served on a plate with truffles and a Mornay cheese dip. There's a 8-10 week wait list and I'm assuming that's to confirm your financing is all squared away.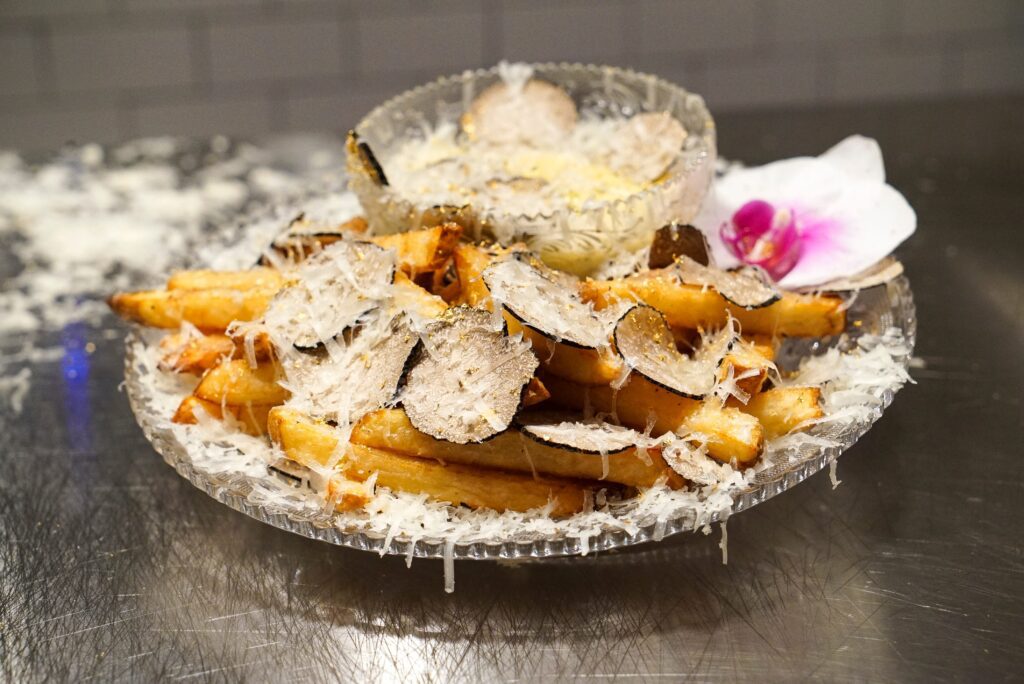 What the Hell Did I Put In My Mouth?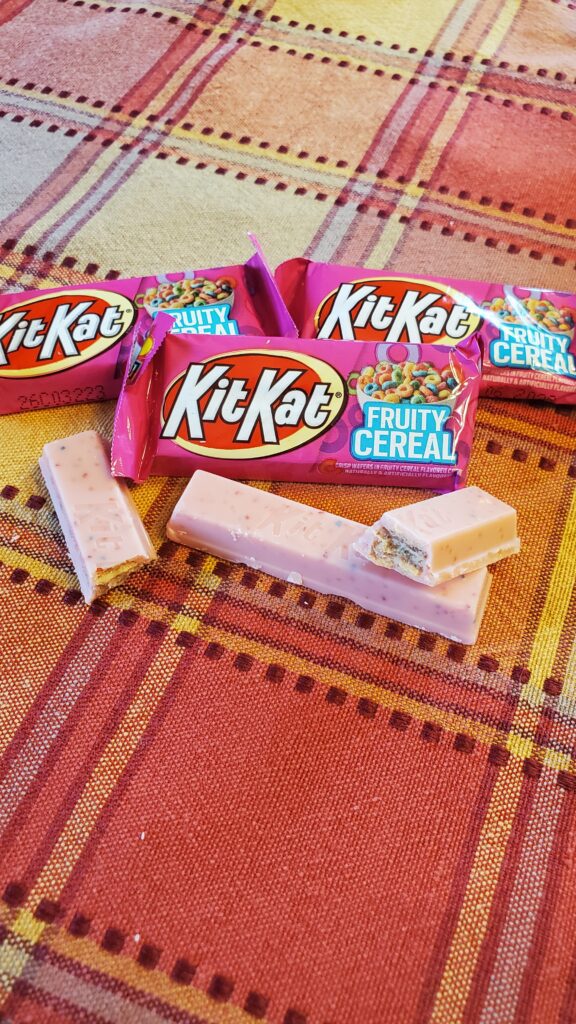 Kit Kat Fruity Cereal
Kit Kat is a great candy bar. I could make an argument for it being my favorite. If nothing else, it's one of the most consistent along with Snickers, Milky Way, Crunch, and Twix. While those others have benefited at times from alternate flavors, the Kit Kat remains an enigma for me with other flavors. This Fruity Pebbles offering does not change my mind. In fact, I'll go out on a short limb to say simply – it's terrible. I think the combination of the white chocolate and the Fruity Pebbles dust just don't replicate the cereal experience well enough. I'd trade the lot of these for one of the Green Tea Kit Kats from Japan.
Lay's Wavy Jerk Chicken
The third Lay's flavor of the summer fits in somewhere between the awesome BLT and the disappointing Mango Chile. Another trip to the islands for a sweet and spicy jerk chicken flavor. The overwhelming flavor here is a dash of garlic and spice and the charbroiled chicken flavor comes from something that tastes like a smokey chicken broth. The results on a Wavy chip is just too salty. There's a feeling that you just dipped into an over-salted soup broth. I say that and yet I polished them off pretty quickly. In short bursts, this is a good chip but only the BLT will be missed when the summer is over.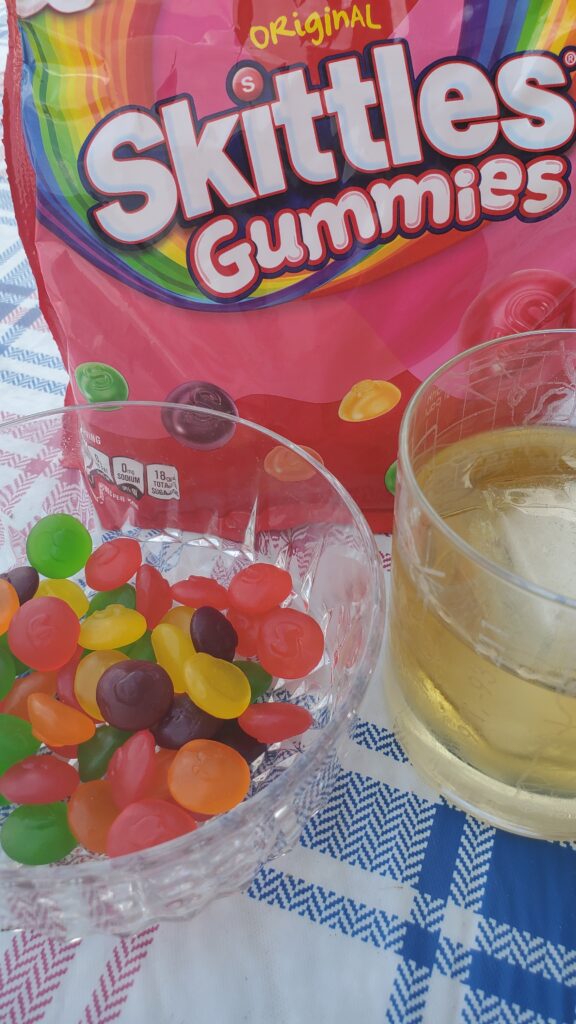 Skittles Gummies
"The Skittles you love, now as gummies" I'm not going to accuse the Skittles advertising folks as trying to pull anything over on us. But maybe I'll suggest that they probably came up with that tagline sometime around 4:59pm on a Friday. The release of Original and Wild Berry Skittles in a Gummies form is one of those double take things where I looked at it and then had to concentrate to remember if they were new or something I had sampled before. Skittles are Skittles mostly because of the hard shell so making them soft and squishy feels a bit off kilter at first. Are they good? They're kinda like the fruit snacks I fed my children years ago. The most consistent flavor to the originals is the strawberry and orange. The other flavors start to blend over into the medicine flavored category. I need to sample the Wild Berry because those flavors might translate better to current Gummies technology.


"She understands me and she cares how I feel
'Cause she's always there to hold my hand
Somehow she knows it when this old world's got me down
Yes she understands her man" – Glen Campbell
Stay Hard.
sb