Previously on FTCH, Tom Sawyer was abroad and everything was everywhere. At the same time, the city was on fire, the ghost was in you, and there was mind over mayhem. The children will all be under the same roof today and there shall be plenty of Thai takeout to be had. Today's rain is needed to banish a week of days that were too hot for April. This week there's an ice planet and a killing moon. There's a witch, a detective, and a pina colada. Remember your FTCH, don't leave home without it.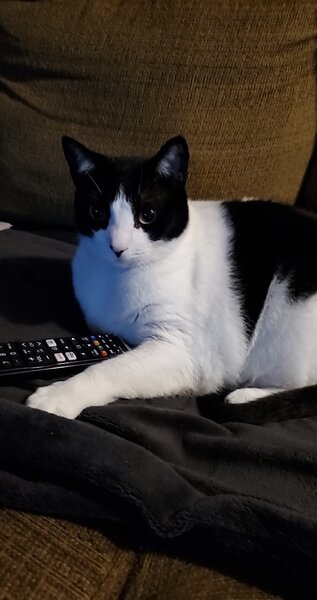 Pop Culture Ephemera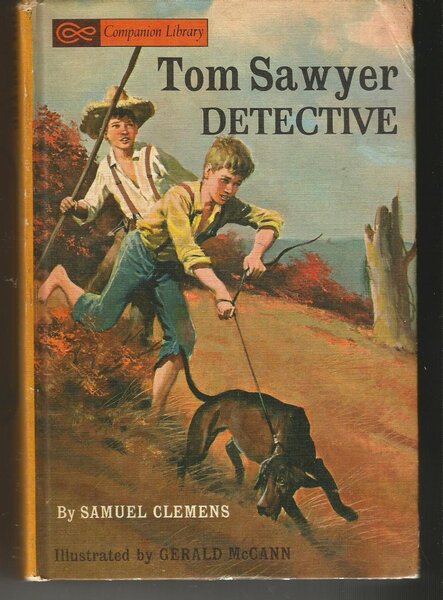 Mark Twain – Tom Sawyer Detective (1896) (Harper Brothers): ""Because in my nature I have always run to pie, whilst in his nature he has always run to mystery." – Huck Finn. This short novel / novella came out two years after we revisited our friends in Tom Sawyer Abroad. Huck Finn narrates a fun detective story, which was a relatively new and popular fad of the time. I doubt Twain thought the detective novel would be still so important a genre today. Twain displays an uncanny knowledge of the style and the ability to already parody it. The story puts Huck and Tom traveling to Arkansas to help out Aunt Sally and Uncle Silas in what turns out to be a murder trial. Along the way the boys have some more hilarious observation about Americans and life. Then Tom puts together his powers of observation to help solve the crime. The Tom Sawyer of this book is the version that would appear in The League of Extraordinary Gentlemen much more than the Tom Sawyer version. This completes my Tom Sawyer/Huck Finn journey. These last two aren't the masterpieces of the first novels but it shows a clever use of the characters to shortcut a way directly into stories without needing a ton of backstory.
Yellowstone – "An Acceptable Surrender" (S.3 E.3) (2020): I'm still plugging along on this show. The episode starts with a long moment between John (Kevin Costner) and his grandson, Tate. It's part of a retcon on the show this current season where we have to remind viewers that this is a show about an everyday rancher. A couple of seasons where the Dutton family has an unlimited supply of guns and access to helicopters and where they seem to be able to kill people at will and cover it up, that didn't make them as relatable as creator Taylor Sheridan probably intended. This season has tried to restart the Us vs. Them (little Country guys vs. rich Big City guys) conflict. It's impressive that this series is as popular as it has become. It loses momentum every time we get into Montana politics and land grants and leases and zzzzzz. The only interest now is with Roarke Morris (Josh Holloway, Sawyer from Lost). He and Beth obviously have a rendezvous in the show's future. The best parts of the show are the supporting characters. In this way it reminds me of the middle seasons of Sons of Anarchy. Characters like Rip and Jimmy give each episode their best moments. That's what makes the close of this episode pretty shocking.
Echo & the Bunnymen – "The Killing Moon" (1984) (from Ocean Rain): "Your lips, a magic world / Your sky, all hung with jewels" This is my favorite Bunnymen song for so many reasons. It's ethereal and the imagery is haunting. It sums up much of the Post-Punk sound of the mid-decade. The music contains some wonderful strings and the keyboard, guitar blend together in a way that only The Cure was doing better at this time. Lyrically the "giving of yourself" plays against multiple layers of imagery in the videos and the music. I love the album cover with the blue shades over the ocean and dipping of the hand into the water. The song shows up often in films and television shows, more now than in the years after its initial release. That's a testament to how well the song has aged. I'm excited to see them at Cruel World next month.
Bates Motel – "Bad Blood" (2017) (S.5 E.3): "I don't want to live like this anymore!" – Norman. Things have really spiraled out of control since the last time I wrote about this show. This episode serves to take care of some of the last bits of business before the show inevitably careens out of control towards the conclusion over the last seven episodes. Most of the episode is set to bring us closure to the Caleb relationship. I never really liked the character and didn't feel that it was that important to have any sort of conclusion between Caleb and Norma. We are in a holding pattern with Madeleine who shows up for three seconds to remind us that she's going to play a big role. And the Chick character is interesting as he seems to be writing everything down like he's going to be the narrator of the story we are watching. The forward momentum towards the start of the Psycho film have taken a break for an episode. The key moments here are seeing the parts of Norman that are still Norman who doesn't want to live this dual existence.
The Witch (2015) (Directed by Robert Eggers): 'Black Philip, say if you are wicked. Black Philip." – Mercy. Set in New England in 1630, a family is banished from their colony to a foreboding area just outside a forest. In a film subtitled "A New England Folktale", things are definitely not a fairytale. The crops go dead and their infant son disappears. This is a land where danger seems to lurk at every corner. In 1630, you can die with just a simple trip into the forest looking for apples. The story develops very slowly. The film allows each of the six members of the family to have their moments and it isn't until the end that we understand that our main character is their teenage girl, Thomasin. The film is full of symbolism and parables. It's a feminist story of budding sexuality. It's a story of families living under stress who turn on each other. It's about the dangers of religion versus nature. I knew from the previews that I was going to love this film and it did not disappoint. In fact, it exceeded my expectations for a directorial debut. This is what you pull out when people claim that all current horror films are just remakes.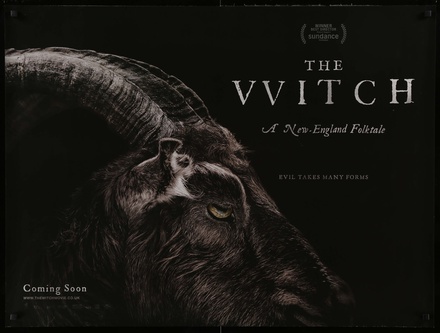 Best of the Rest
It was within a hair of being called Planet George for King George III. All of those jokes were saved when sanity prevailed and it was named Uranus after the Greek God of the Sky like all the other Gods named planets. The window is going to be closing quickly on a trip to Uranus to explore the huge ice giant and figure out why it's colder than we would expect. Neptune and Uranus could provide us with lots of information about the birth of our own planet and about similar ice planets in other solar systems. And provide us with another ten years of jokes.
Stephen King has written many unforgettable stories over a fifty-year career. He may not have turned my stomach any more than when he tweeted a recipe for microwaving salmon to put on his salad. I'm a fan of grilled, baked, and fried salmon but I just can't go there with a microwaved fish. Three minutes and eat it? I feel like a trip to the ER is in your future, my friends. Just take the extra 12 minutes and fire up the oven and bake that bad boy.
Sunday Morning Tuneage Flashback
On the Sunday Morning Tuneage of 11/26/2006, I missed a week with technical difficulty. I had taken the week off of work for Thanksgiving Week to hang out at home with the children. That was definitely the longest time off I had taken in at least six years or more. I was talking highly of Heroes, Scrubs, and The Office. Christmas specials were starting to populate my television watching. One show that I was curious about but never got around to, I caught up with this week.

Saturday Night Live (2006) (S.32 E.7) (Hosted by Matthew Fox) (Musical Guest: Tenacious D) I was not watching SNL in these days very often. I was more often than not tuning in for the musical guests and this should have been one right up my alley. Cast includes Fred Armisen, Bill Hader, Seth Meyers, Amy Poehler, and Andy Samberg among others. Lots of Iraq references, Michael Richards had been using the N-word, and you need to remember Nancy Grace. Fox is relatively underused but the "stuck on an elevator with Lost fans" had some great lines, Armisen with another great character. Lots of Britney Spears trashing (in at least three skits). Overall, a decent episode but not sure I was missing anything back in 2006.
Flash From The Past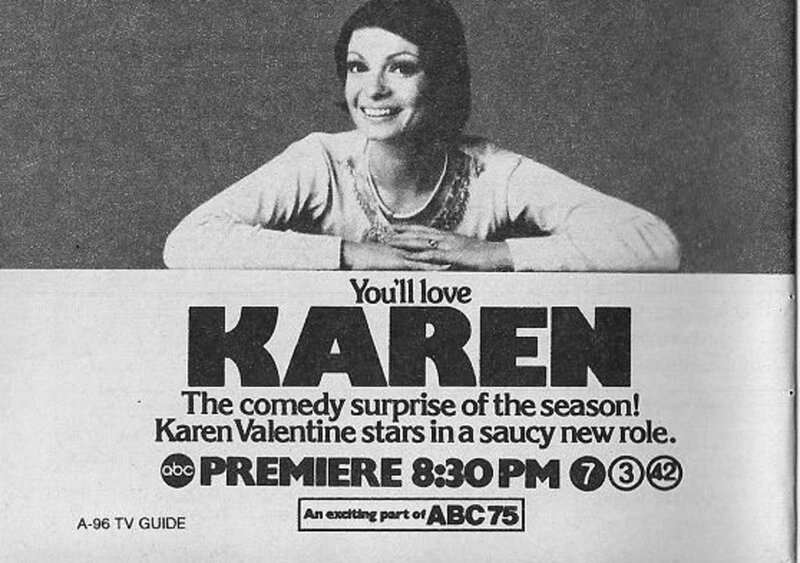 What the Hell Did I Put In My Mouth?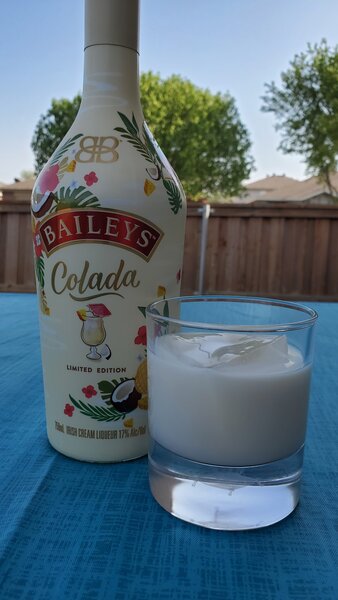 Baileys Colada
Full disclosure: I'm a Baileys fan. I don't typically buy anything except the original Irish cream flavor. This one had such a fun summer appeal to it that I had to give it a taste. The creamy pineapple and coconut taste is a perfect balance. I meant to mix it with a rum or just a club soda but it didn't need that at all. It was extremely drinkable over a single ice cube. This deserves a spot in your summer liquor cabinet for any impromptu gatherings. It's all sunshine.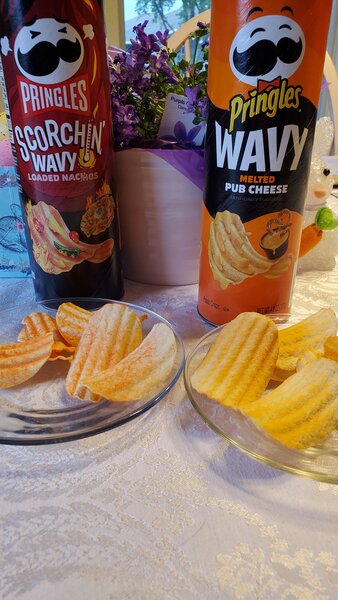 Pringles Wavy Melted Pub Cheese / Pringles Scorchin' Wavy Loaded Nachos
In order to avoid controversy, I didn't do Pringles during my Potato Chips Project year. Since then, I've been disconnected from the Pringles end of the salty snacks aisle. These two new flavors have made me a Wavy convert. It's not a coincidence considering my Wavy Lays preferences. I have a vague idea of what "Melted Pub Cheese" should be but this was not too overwhelming. It tasted like a tangy cheese chip but was rather disappointing. The "Loaded Nachos" aren't completely "Scorchin'" but they were much better than the Pub Cheese. I would buy these again. The pepper taste is offset with a queso and sour cream flavor. A great crunch to the Wavy Pringles make me curious to explore these potato snacks again.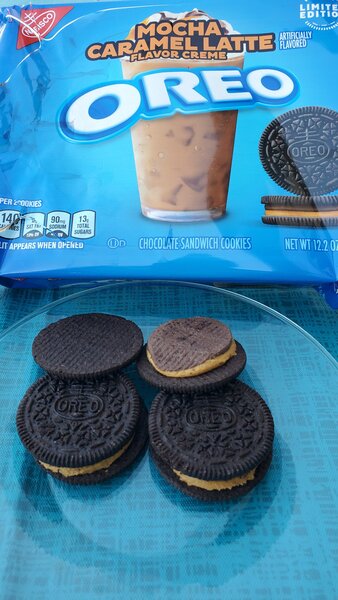 Oreo Mocha Caramel Latte
I want that latte on the cover of the package. The first thing that you notice is that the cookies have a pretty strong coffee scent over the caramel flavor. The construction is pretty simple with a mocha later and a caramel layer. There's a perfect mix that doesn't let any flavor dominate the other. These are limited and I need another package before they are gone.
"Fate
Up against your will
Through the thick and thin
He will wait until
You give yourself to him" – Echo & the Bunnymen
Stay Hard.
sb