Previously on FTCH, there was flamin' hot Fritos and jalapeno hot popcorn that were cooled down with Dunkin' beans. There was a battle of Algiers, the evil of Daleks, and outlaws of Gor. After a week on the road, I'm settling back into routine and that means a Sunday Couch Hole. It was a very relaxing and rewarding Spring Break. I'm back to the Madness. This week there's a Popeye, Potter, and seven varieties of Purina. There's love from Berlin, lament from Loki, and Twinkies from Delight. Remember, FTCH is building a better way to see the U.S.A.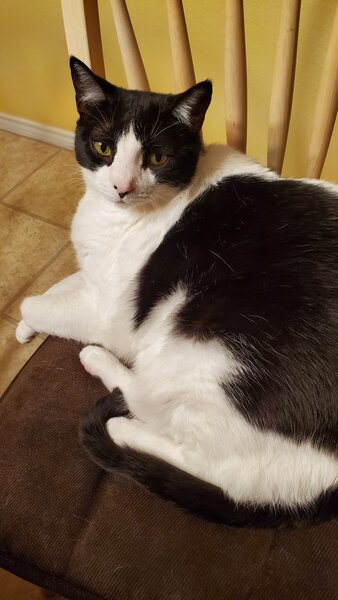 Pop Culture Ephemera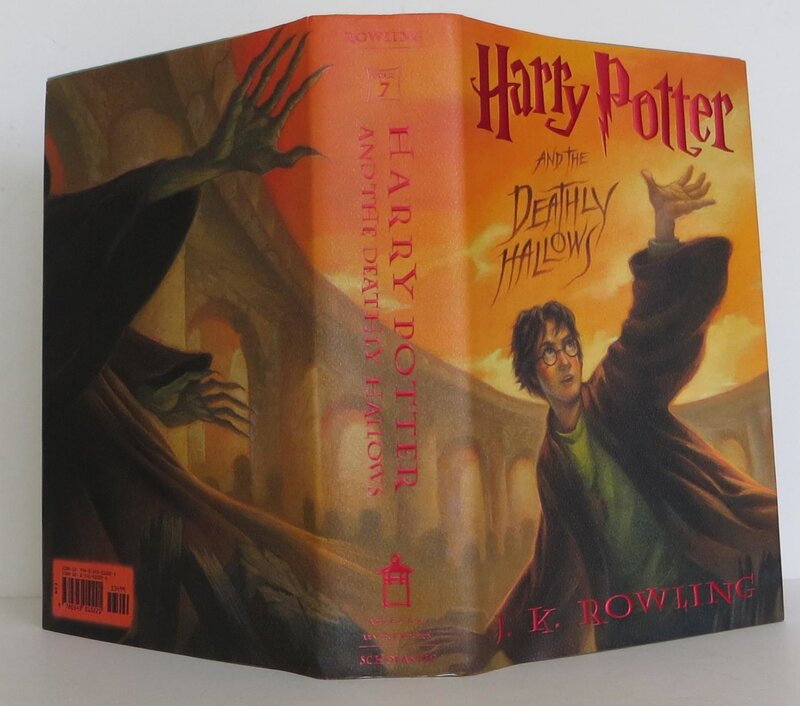 J.K. Rowling – Harry Potter & The Deathly Hallows (2007) (Scholastic): "You'll stay with me?" (Harry) / "Until the very end." (James). This might be the current record for the longest mostly continual reading of a single book in my lifetime. I started this book in 2007 after its release, read about half of it, decided that I really didn't want the story to end and proceeded to read 50-75 pages a year until finishing it very recently. Fifteen years to read Book Seven of the series and twenty-two years since I binged the first two books before the third books was released. The story needed to end but there's easily two books of material here. The pacing (even when read over such a long period of time) is just off. It feels like it's happening at a comfortable pace until the battle starts in the last couple hundred pages. From then on, there's a frenetic pace of action that is disturbed by packing in so much exposition. I like how the threads are tied up but would like to have seen it played out in another book with another two hundred to three hundred pages to settle up with all the characters she built in the previous six titles. A lovely series that I might just have to start up all over again.
Batwoman – "Are We Having Fun Yet?" (S.3 E.13) (2022) (CW): The season finale could also be the series finale. The 13-episode season has had a single storyline but it's felt disjointed. We had seven episodes and then a long break, then four straight and the last two were broken up over a few weeks so they could sync this with the debut of The Batman film. At the end of last season, Circe stole trophies from the Batcave that ended up this season in the hands of unfamiliar characters. So other criminals had Mr. Freeze's freeze formula or Mad Hatter's hat. We got a new Poison Ivy and we resurrected the old Poison Ivy. The series revolves around families as much as it deals with normal superhero cases. Marquis crosses both family and superhero as he channels his inner Joker this episode. Without spoiling too much, let me say there's a blimp involved! I've reached the point where I find this show too convoluted to even care if it comes back but if it does I'd watch because they do come up with cool villain designs.
Berlin – "When We Make Love" (1984) (from Love Life): "You can feel alive tonight / You see, I know just what you're after." Love Life was the third album from Berlin and their best overall. The previous album, Pleasure Victim (1982), had much more of the synth pop influence of Duran Duran and Soft Cell on songs like "Le Metro" and "Sex (I'm A . . . )". They are best remembered for the "No More Words" single from this album that was a major hit in the Spring of 1984. I prefer this song because of how it features Terri Nunn's beautiful voice over the New Wave beat instead of burying her vocals in what borders on a Disco sound of some of their other songs. I will be seeing them for the first time in May and I hope this song makes the set list.
Loki – "Lamentis" (S.1 E.3) (2021): "Love is mischief." Loki and Sylvie (his variant) are stranded on a meteor (moon?), Lamentis, that is doomed according to the Time Keepers. The banter between these two as the planet is falling apart around them is what really drives this episode. If there was any doubt that this series is Doctor Who at its heart, that's gone now. This episode even looks like it's on the set of a modern Doctor Who episode. Loki admitting that he's bisexual is the least interesting part of the episode but the thing most covered about it. I'm really enjoying just about everything with this series. If you want a short illustration, start paying attention with about ten minutes left in the episode to the super extended long shot of Loki and Sylvie running for the last ship off the moon. It's a combination great action scene, superb special effects, and important plot point.
The French Connection (1971) (Directed by William Friedkin): "All right, Popeye's here! Get your hands on your heads, get off the bar, and get on the wall!" – Popeye Doyle. This film has moved up my favorites list faster than almost any other film in recent years. Friedkin will use many of the same techniques in two years when he films The Exorcist. Check out how the first scene here sets a tone much like the first scene in The Exorcist. In a film that becomes little more than a "cat and mouse" chase between cops Popeye Doyle (Gene Hackman) and Cloudy Russo (Roy Scheider) and French heroin smuggler, Alain Charnier (Fernando Rey), there's so much more happening that is changing the way films will be made the rest of the decade. The documentary style of filmmaking really captures New York City in a way that no other film will until Spike Lee starts directing. Then there's "the chase". There are great chase scenes in film like Bullitt (1968) but there's a reason this is held in high acclaim. The out-of-control feel to it is because it was mostly filmed out of control without a controlled set. I'm not breaking ground to love a film that won five Academy Awards. I'm appreciating that a film that's over 50 years old now is one that I can still watch yearly.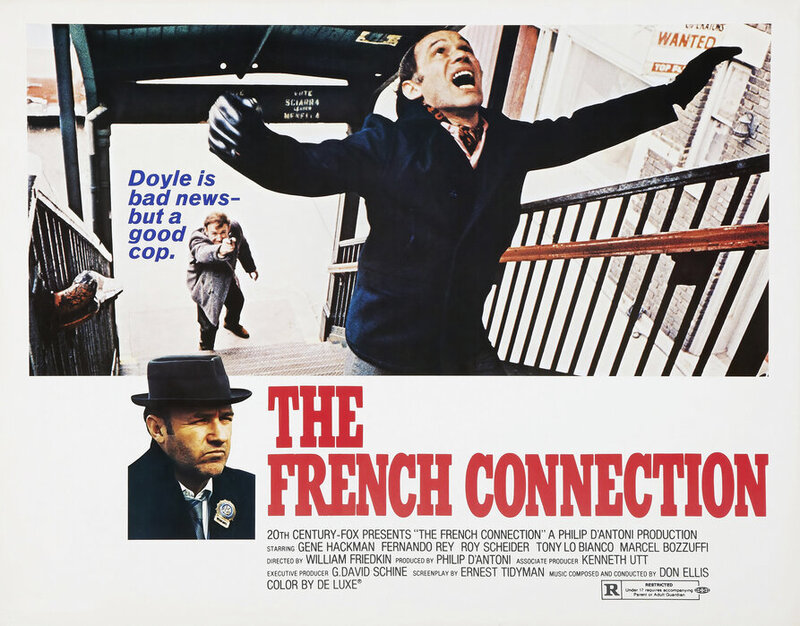 Best of the Rest
We're one step closer to being on the moon again! There is a test happening for the rocket Artemis that will propel the spacecraft Orion to the moon with the first woman and the first person of color to step on the planet. It's hard for me not to get excited about an over 300-foot rocket.
"Et tu, centipede?" Rare snake killed when eating a centipede. It was least surprising that this happened in Florida. What surprised me was that a centipede bite could be so poisonous. The image of the two dead creatures is also quite unique. The only way this could have been less of a concern to me is if the snake was killed while eating a spider who also died during the encounter. And they were both buried in a field nearby.
Sunday Morning Tuneage Flashback
On the Sunday Morning Tuneage of 10/15/2006, a rainy day Tuneage talked about some trepidation over Heroes after three episodes. On the other side, I was already pretty hooked on Friday Night Lights. I defended the new season of Lost, even as more and more people were jumping off the bandwagon. The highlight of the week was the upcoming World Series Game One on Saturday. After 16 years, it has disappeared from my memory, so I decided to take a gander at Game One again.

St. Louis Cardinals at Detroit Tigers (10/21/06) (Comerica Park) (Fox) What an odd match-up considering that these were the two worst teams by winning percentage over the final 50 games of the year. But both had got off to great starts and were able to turn it on in the playoffs to make the series. Anthony Reyes (Cards) vs. Justin Verlander (Tigers) makes for an interesting note as both were technically rookies starting Game One of a World Series (the first time it had ever happened). The Bob Seger version of "America the Beautiful" is well done. The Joe Buck and Tim McCarver duo is just as painful as I remember. The game isn't full of superstars beyond Pujols for the Cardinals and Pudge for the Tigers. It doesn't turn out well for the Tigers, a 7-2 loss, and the series wouldn't get much better for Detroit. If nothing else, it gets me fired up for Opening Day here in a few weeks.
Flash From The Past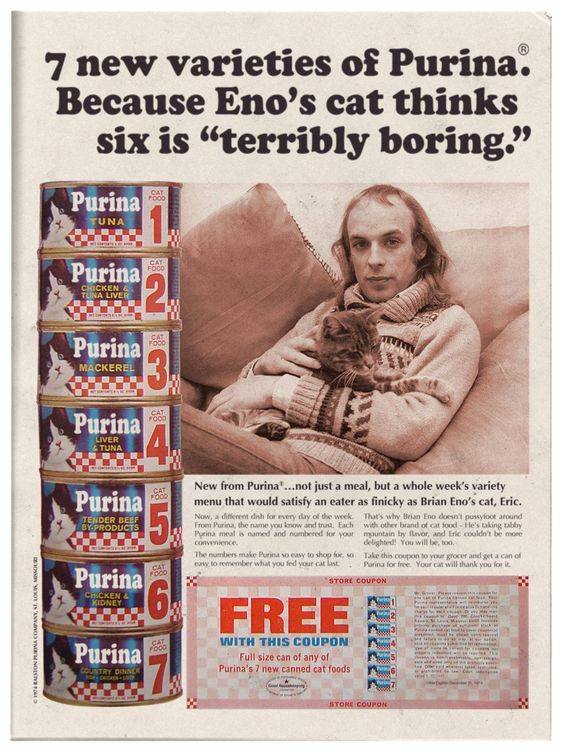 What the Hell Did I Put In My Mouth?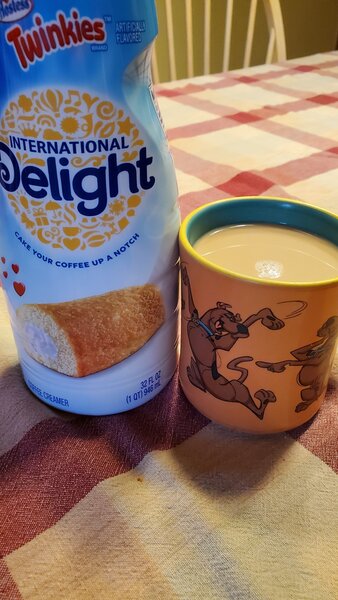 International Delight – Twinkies
At first, the idea of a liquid Twinkie might not seem too appetizing in your coffee. Is it sweet? C'mon, it's a freaking Twinkie. It's sweet but not in a terrible way. It captures the flavor of the cake and the filling. It tasted like a richer version of the French Vanilla with a cake dipped into your coffee. I wouldn't want this all the time but it's a nice break until my Sugar Cookie comes back. Or maybe a Hostess Ding Dong creamer?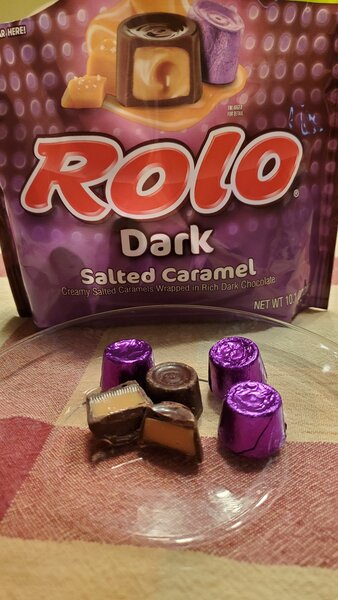 Rolo – Dark Salted Caramel
Roll on, Rolo!! This is a candy that has never got the love it deserves. So many other candies get some alternative flavors but typically Rolo just sticks to Rolo flavor. The dark chocolate and salted caramel combination is just perfection here. The slightly bitter chocolate mixed with a healthy dose of salty caramel makes for a snack that's hard to stop snacking. This batch didn't last long. I would suggest two bags if you see them out there.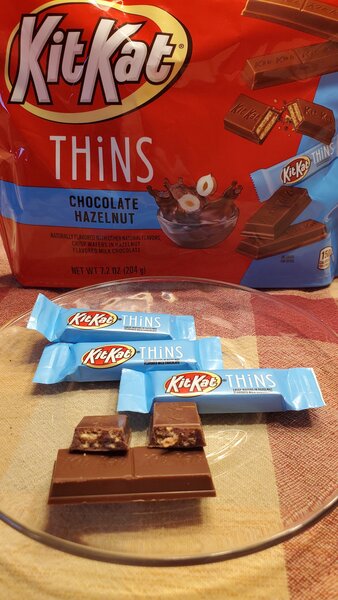 Kit Kat Thins: Chocolate Hazelnut
The previously reviewed Duos: Strawberry and Dark Chocolate were well received here. This Thins addition of Chocolate Hazelnut is another solid release. Is it Nutella flavored? Yes. Mostly. I worried a bit about the thinner wafer taking away from the crunch that I love so much about the fat Kit Kat. It's a good balance here that lets the hazelnut taste come through. Bravo, Kit Kat, you're off to a good start in 2022.
"Come tonight, we'll make it right
Say you'll always be my lover
You can be my fantasy
Just think of all that we'll discover" – Berlin
Stay Hard.
sb