Pop Culture Ephemera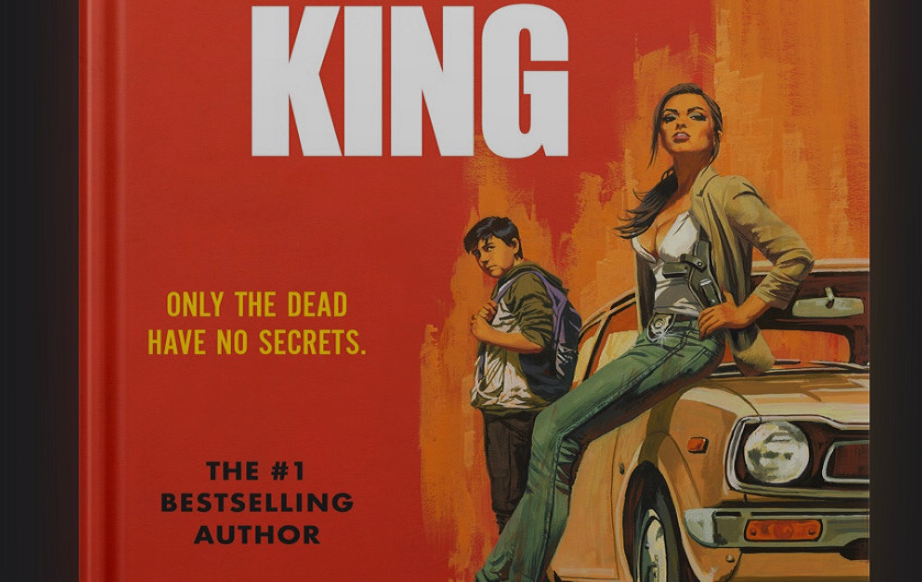 Stephen King – Later (2021) (Hard Case Crime): "There's always a later, I know that now. At least until we die. Then I guess it's all before that." This is it. I started a reread/new read of the Stephen King novels in chronological order back in February of 2019. It took me over three years to read the books, a few of the novella collections, one of the short story collections, and a couple of the co-written titles. I still have some stories to go but this completes the longer pieces (until his next book this Fall). It's a great note to end on. It's the third book in the Hard Case Crime series but it reads more like a horror story than the previous two which barely contained any supernatural elements. The plot unfolds simply and quickly. Jamie Conklin can see dead people (at least for a few days after their death) and they not only can speak to him but they have to tell him the truth. The power is relatively harmless until a NYPD Detective uses him to help solve a crime. I don't want to spoil the short novel but it does unfold like one of his Bachman novels mixed with American Werewolf in London. It's very enjoyable. Blumhouse Productions are adapting this in a limited series starring Lucy Liu as Jamie's mother, Tia. I was surprised to see her attached as this character because while having lots of lines, it's really only the third or fourth most important character in the book.
The Flash – "The Man in the Yellow Tie" (S.8 E.18) (CW) (2022): "We've been looking for you, Eobard. The man with no past. The anomaly." – Deon. There are two episodes left in this season after this episode. But events are being set in motion that not only lead to the end of this season, but we are ramping up towards the end of the series. Barry (Grant Gustin) is quite surprised to find Eobard Thawne (Matt Letscher) in the lab of a new speedster that the Flash is helping. Especially since Thawne (Tom Cavanagh) is imprisoned on the other side of the planet. The best part of this episode is resolving some of the questions regarding John Diggle (David Ramsey) that have been around since the finale of Arrow. John has been a connecting figure across The Flash, Batwoman, and Superman & Lois. This is a rewarding episode for fans who have been with the Arrowverse for years. It would have been easy to end The Flash without bothering to go back and address some of the loose threads but they do a good job of closing one loop this week.
Kate Bush – "The Man With the Child in His Eyes" (1978) (from The Kick Inside): "I hear him, before I go to sleep / And focus on the day that's been" One of Kate's earliest songs is also one of my favorites. I was expounding upon "Cloudbusting" a few weeks ago. I love the storytelling of those lyrics. But this song has always felt much closer to my soul. It's not about immature men; there are too many of those to make an interesting song. It's about the men in touch with the wonder of the Universe. The men who hold on to the excitement of their inner child. It's an appreciation for her attraction to men who hide their innocence in the light. "Your sun's coming out" she would later profess in "Cloudbusting". From a man here who loves cartoons, ice-cream-flavored candy, and candy-flavored ice cream, thank you for listening.
Mayans M.C. – "Hymn Among the Ruins" (S.4 E.2) (2022) (FX): "The club… they're in a lot of pain. We need you. We need you to lead us back to being whole again." – Tranq. This episode jumps ahead four months from the first episode of the season. This has the feel of a first episode of the season after that pitched battle and violence of the previous episode. Marcus is back in charge and the rest of the club is trying to figure out their way forward. This is an uncharacteristically quiet episode. There are multiple storylines being developed here that will probably payoff over the remaining eight episodes of the season. I really enjoyed the past two seasons but this is an important turning point. Does it just continue to rehash M.C. battles between crews or does it move in a different direction? There seems to be a brewing battle with the Sons of Anarchy from the North as Chibs is talking about getting Happy back. The best development is EZ getting a dog. I think the show is slowly moving away from seeing everything through the eyes of EZ and that's a promising development.
Everything You Always Wanted to Know About Sex *But Were Afraid to Ask (1972) (Directed by Woody Allen): "When it comes to sex, there are some mysteries that should remain unexplored. And with my luck, they always will be." – Victor (Woody Allen) This anthology film of sex-related vignettes presages many of the tropes of his future films. The ensemble cast, the clever use of different film techniques, and the wink to the fact that an audience is watching the film. The film has seven sections (shorts) based upon chapters from the book it is loosely based upon. There are three that really hit me this viewing. "What Is Sodomy?": It's essentially a single long joke but Gene Wilder is sublime and I love his casting here. "Why Do Some Women Have Trouble Reaching An Orgasm?": Woody Allen and Louise Lasser in a story of a woman who can only get aroused having sex in public. It isn't a clever story. It is a brilliant parody of Fellini's filmmaking down to the acting style and shots. "What Are Sex Perverts?": This takeoff on the old B&W game shows is filmed as authentically as any recreation I've ever seen. The "What's My Line?" style show is recreated with stars including Regis Philbin and fake commercials. It shows off his directorial talent. There are some uneven scenes and some of the jokes land flat today. It's hard to watch it not taking into account his current status in Pop Culture. But taken as a singular work, this film shows a director who has really learned from his influences and has a very clever sense of humor.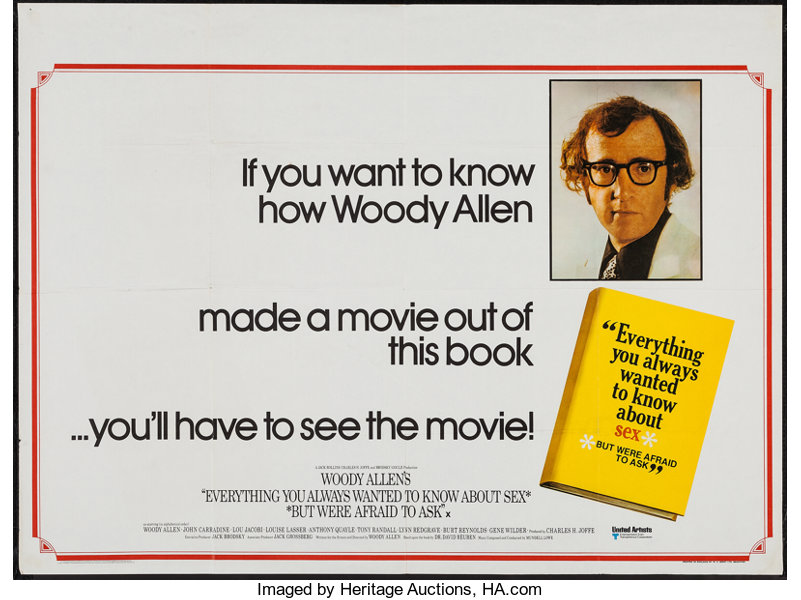 Best of the Rest
File under: Would You Have Noticed? I think they were hoping for more press coverage but it wasn't great timing in the news landscape. Kraft has changed the name of their Kraft Dinner Macaroni and Cheese. They will now be packaged as Kraft Mac and Cheese. The savings of printing those extra five letters over the life of the product should pocket an extra hundreds of dollars for the Kraft company.
For a company that I admire for many of their marketing campaigns, I have yet to get to the point of actually entering one of their restaurants for the past decade. Burger King has a good history of comedic ads in a way the McDonald's just doesn't hit the same funny bone. This video game glitch ad has some funny moments. I love the soccer player getting launched across the field.
An 18-foot python was found in Florida. This female was 215 lbs. and it took 20 minutes to "subdue" this snake on her way to rendezvous with a male snake. That leads to two of the most disturbing parts of this story (as if randomly encountering an 18-ft. python wouldn't ruin my day). She had 122 eggs all prepared to unleash 18 feet snakes upon us. The other was that her previous meal had been a WHOLE white-tailed deer and was just waiting to poo out the hooves.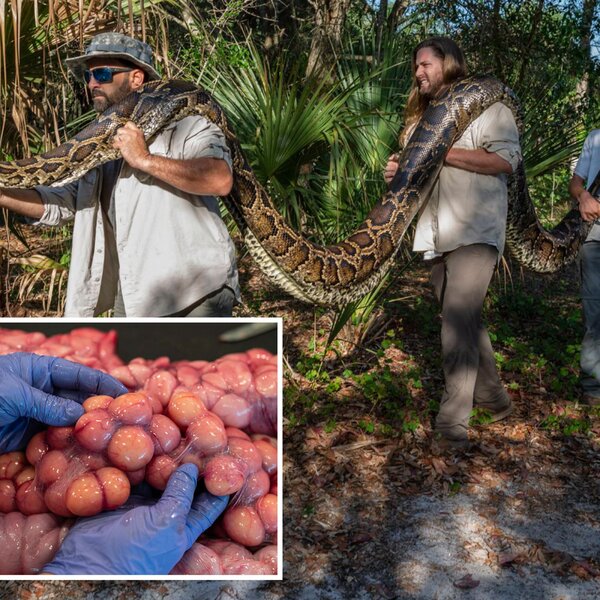 Sunday Morning Tuneage Flashback
On the Sunday Morning Tuneage of 1/28/2007, I was finally staying home a day after a long week of classes starting at work. The network shows were returning after a Winter Break. I was excited for Scrubs, Heroes, and Prison Break to get started back up again. The Colts vs. Bears Super Bowl was a week away and little did I know what a great halftime show I was going to get with Prince. On Sunday night, I was interested in a show on Discovery Channel.

2057 "Episodes 1-3" (2007) (DISC): This three-episode series on Discovery looks 50 years into the future with the help of scientists like physicist Michio Kaku. The episodes look at "The Body", "The City", and "The World". It's interesting to watch this 15 years into the 50-year future. Just about everything in this show feels just years away and not another 35 years. To think that 3-D printing of human organs seemed 50 years away and it's on the verge of happening on the regular now. Pretty much any vision of the future from Metropolis to Star Trek suffers from lack of imagination of how the most amazing developments will quickly become boring and ordinary. Why are we still looking at computer screens in the future? Why are privately owned cars still a thing? It's interesting to watch again as a time machine back to 2007 and how we thought of the future more than some amazing look at the future 35 years hence.
Flash From The Past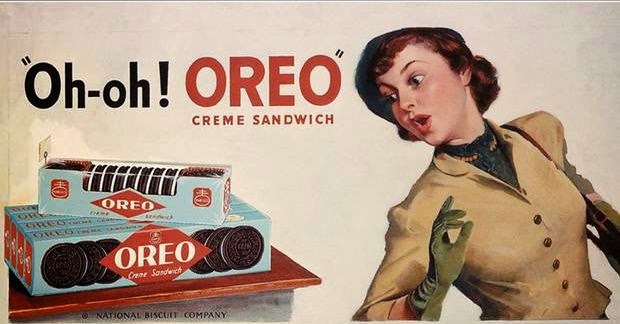 What the Hell Did I Put In My Mouth?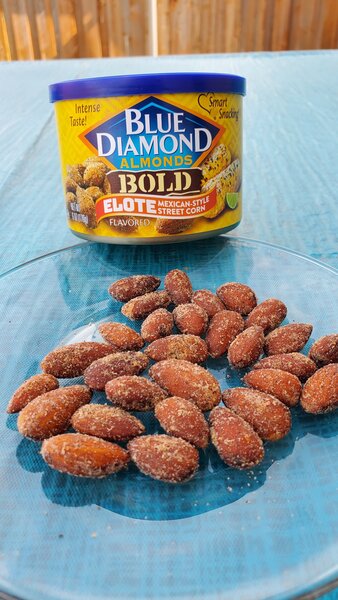 Blue Diamond Almonds: Elote
The flavor of Summer 2022 makes its way to the Blue Diamond family of almonds. And it's spectacular. I'm rarely disappointed with anything that Blue Diamond puts out. Sweet corn on the cob with chili peppers, cheese, and lime are all in each little nut. This first can did not last long at all. These are addictive and should be at your next picnic.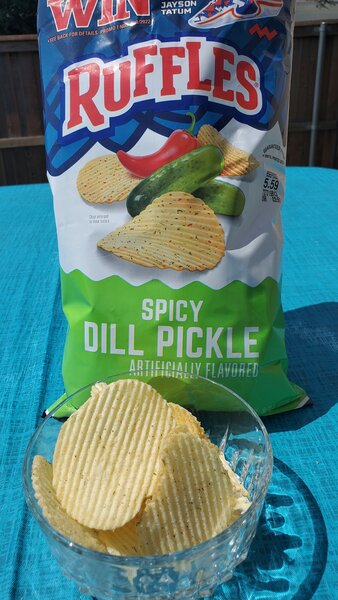 Ruffles: Spicy Dill Pickle
Don't confuse "spicy" in the title with any of the Frito-Lays "Flamin' Hot" lines. There are scary hot peppers on the package but it's really mostly a dill pickle flavor with a slight kick at the end. I have always looked forward to the new chip flavors that get released in summer. This has been a very restrained year for new options. This is a welcome addition. I would crush these up as a topping on a casserole or fried chicken. I'm going to have to set aside a few bags of this to last into the Fall.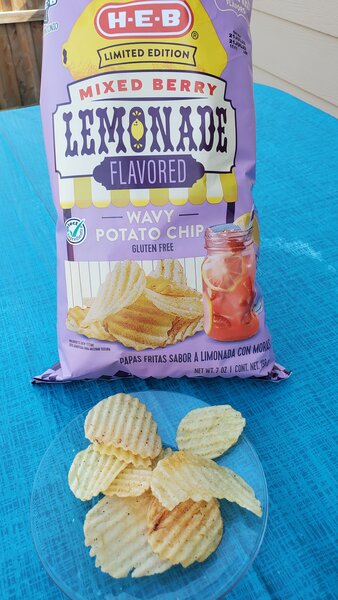 H.E.B. Wavy Potato Chips: Mixed Berry Lemonade
This package doesn't lie. It's mixed berry lemonade. For good or for bad, that's what you get. I enjoyed the corndog chips from H.E.B. I cannot say the same for the berry lemonade. I'm just not a fan of fruit flavors with my salty snacks. I appreciate the variety but this one just didn't hit with me.
"Nobody knows about my man
They think he's lost on some horizon
And suddenly I find myself
Listening to a man I've never known before
Telling me about the sea
All his love is 'til eternity" – Kate Bush
Stay Hard.
sb