Pop Culture Ephemera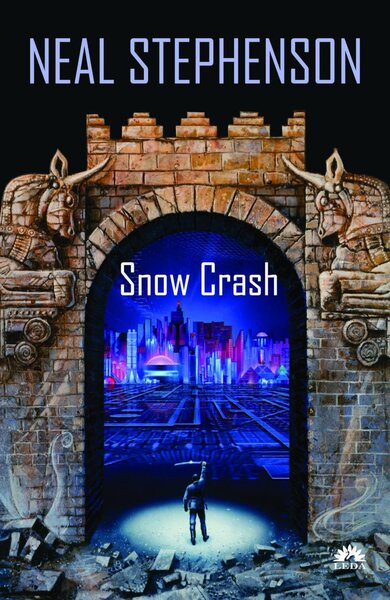 Neal Stephenson – Snow Crash (1992) (Bantam Books): "See, the world is full of things more powerful than us. But if you know how to catch a ride, you can go places." Rarely do I have to wait as long from finish of a book to writing out some of my thoughts on it. I like Stephenson's writing style. I liked the characters and I liked the setting. But I don't know that I loved the book. Hiro Protaganist is a pizza delivery guy for Uncle Enzo's CosoNostra Pizza. And there's Y.T. who is a Kourier on a futuristic skateboard, catching rides from cars and trucks as she maneuvers around future Los Angeles. There's a second world called the Metaverse (yep, it's pretty much what we think of today as Metaverse) where Hiro is one of the most powerful beings ever. It's some mix of P.K. Dick novels, The Matrix, and Ready Player One. It took me almost all of the book to really understand where the story was heading or what it even was. There are long scenes of Hiro talking to the Librarian that get bogged down in talks of religion and sociology. It's full of strange things and strange people. Sometimes that works and other times it falls flat. I appreciate reading it as an exploration of the Nineties and that our vision of a believable future isn't too far off from what has happened and maybe didn't envision it even more ironically. I will definitely read more of Stephenson's output.
Stranger Things – "Chapter Eight: Papa" (S.4 E.8) (Netflix) (2022): "That's what holds this party together. Heart." – Will. The series returns after a month off to finish up Season Four with two feature-length episodes. The Papa of the episode title is Brenner (Matthew Modine), one of the least understood characters of the series. It's easy to see him as generic evil scientist and he certainly hasn't been endowed with many redeeming qualities. His fate is probably the least dramatic thread of the show at this point. As the season approaches a conclusion, it becomes more and more Eleven's story. The fate of Hawkins is in her hands now. The Mike, Will, Jonathan, and Argyle journey to rescue Eleven only serves the purpose this episode for us to get closer to Will telling Mike how he really feels about him. The Russia story has really picked up and I'm not far from wanting that to just be its own season. The rest of the Hellfire Club is the story that really supports everything going on. The real energy of the show from the very start of Season One is here with the children (less the really annoying jocks side story). There's driving in the three main threads as the plots travel to merge together. The journey is getting darker but it's a fun ride. It's a solid show that manages to be a love letter to what the Duffer Brothers love about the Eighties and current at the same time.
Tom Rush – "Mink Julip" (1972) (from Merrimack County): "Don't you worry your sweet young thing / Come on and see 'bout the shape I've been in." Tom Rush practically invented the Soft Rock / Singer-Songwriter genre in the late Sixties. This 1972 release isn't his best album but there are some folk songs like this that stick with me. It's not a hit song from an album that isn't a hit album and yet there's a production quality that shows a respect for the music. I dig this tune, it feels much in the Jimmy Buffet arena.
Better Call Saul – "Plan and Execution" (S.6 E.7) (2022) (AMC): "You two are soulless. Jimmy, you can't help yourself. Chuck knew it. You were born that way." – Howard. The pieces that come together here were all laid out since the beginning of the season (and some since the beginning of the series). The plan and the execution culminate in no less than one of the biggest needle drops of the current century. I find myself having a hard time coming up with too many Breaking Bad episodes that can hold a candle to this episode. There are so many little details in the puzzle that are rewarded for people that pay attention. Even just a simple thing like Kim and Jimmy watching Born Yesterday (1950) that has the similar plot point of marrying someone so they can't testify against you as this show had earlier. There are a couple big things to be settled starting on Monday for the next six weeks before we lead into the start of Breaking Bad and if you add the two together, we might be witnessing the best show of our lifetime.
Lone Wolf and Cub: Baby Cart to Hades (1972) (Directed by Kenji Misumi): "The true way of the warrior means to live by death." Ogami Itto. This is the third film in the series and the third film to be released in 1972. It continues a confusing American release schedule too. The first two films were edited together and released as Shogun Assassin. This film was then released as Lightning Swords of Death and then later as Shogun Assassin 2: Lightning Swords of Death (confused yet?). The condensed release schedule makes the episodic feel of each episode feel even more contemporary. The film does what very few film series are able to do, change the direction of the story and actually make it better. The revenge killing and fight for survival that dominated the first two films had a limited appeal when repeated multiple times within each film. This film goes back to the bushido idea of pride and service. There is much more thoughtful consideration to "doing the right thing" and serving the greater good. That makes this film the best so far in the series and gives some momentum going forward. The fight's and effects are better in this film, including a pretty intense "tongue being bitten off" scene. The battles are played seriously and not just for spurting blood and severed limbs. The series now has a better focus for the stories and doesn't have to just be repetitious.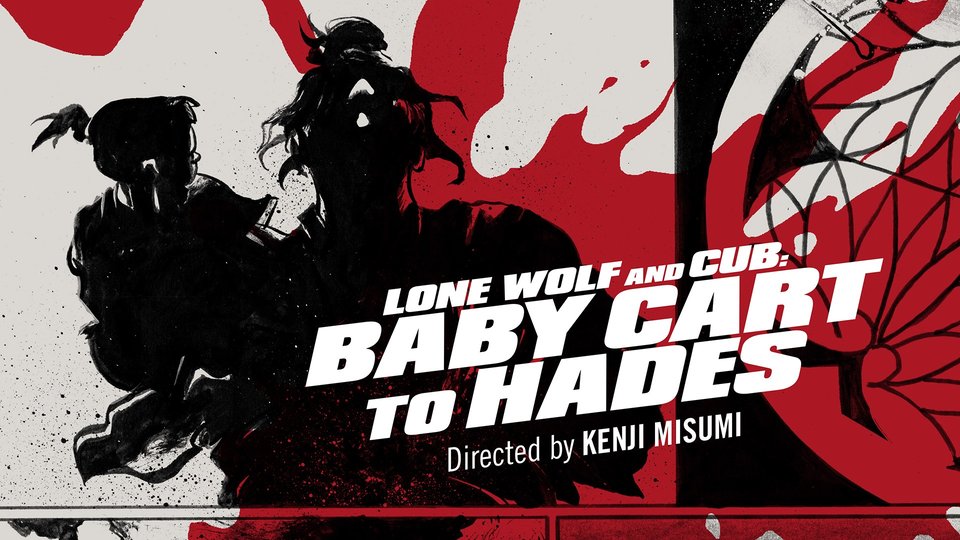 Best of the Rest
There's obviously some sort of fine line between an advertisement and a short film. This Apple ad blurs that line with the return of the Underdogs. The four daydreaming workers are escaping Vivienne and starting their own business. It's part The Office and part Apple advertisement. At almost nine minutes, you might want to visit this after finishing the rest of your Couch Hole.
There are a ton of great clips to come out this year's Glastonbury Festival. Uncommonly good weather, pent up demand for live music, and professional coverage have made for great viewing. The highlight of what I've watched so far has to be "Band on the Run" with Paul bringing out Dave Grohl for assistance. No one looks like they need the healing power of music this year more than Dave. These two need to get into a studio together.
Nike has never been a company to "just release an ad." Their commitment to women's sports and soccer/football gives a pretty good insight into where they see their growth in the next decade. I can't help but want to be inspired by these slick commercials (even if the +100 degree temps keep me from going outside and melting). Props to the ad folks for resurrecting this Blaqstarr song from 2007 also!
Sunday Morning Tuneage Flashback
On the Sunday Morning Tuneage of 2/4/2007, it was Super Bowl Sunday with the Bears vs the Colts and a fantastic Prince halftime show. The week had been busy at work and there had been snow here during the week. I was planning lots of snacks with the kids. Oddly, Battlestar Galactica was putting up a new episode against the Super Bowl. The new episodes were coming fast from shows like How I Met Your Mother and Boston Legal (both shows that I have always meant to watch). There was a show that was start a fourth season that I was just starting to watch.

Crank Yankers – "Episode One" (S.4 E.1) (2007): The puppet crank call show was developed by Adam Carolla and Jimmy Kimmel. It had aired on Comedy Central for three seasons that I had never watched. This season marked a move to MTV and it caught my attention (actually still turning into this station from time to time). Watching it again is like a time machine to a type of show that just wouldn't make it onto the air today. Lil Jon calls a classical harpist to get her to go on tour: "We gonna be famous!" As she's singing opera, he throws in some "Yeah". Hip Harp. Brilliant. The Chip Douglas character by Fred Armisen should have been on Portlandia. Sarah Silverman makes an appearance as Haddasah, and my and most people's favorite, Jim Florentine plays Special Ed. The humor is fun and juvenile but I can't imagine anyone answering a phone these days.
Flash From The Past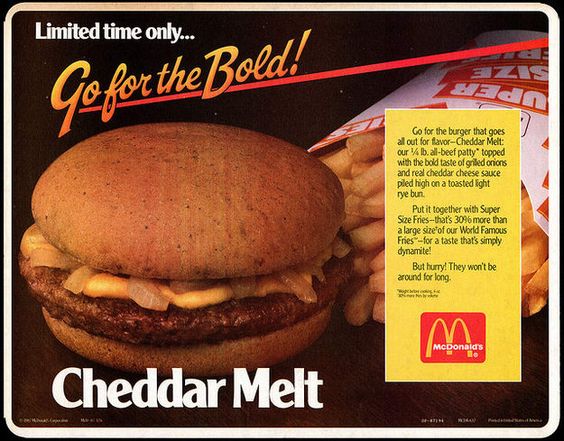 What the Hell Did I Put In My Mouth?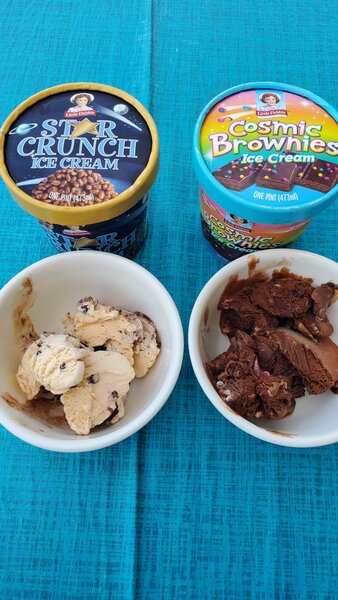 Little Debbie Ice Cream: Star Crunch & Cosmic Brownies
The Cosmic Brownies ice cream led off my second tasting of the new Little Debbie flavored ice creams. It would have been easy to just be a chocolate ice cream with sprinkles but the brownie batter was very flavorful and enjoyable. Star Crunch was awesome and one of my favorites so far. There's a caramel ice cream with fudge pieces and cocoa krispies. It all comes together in a very enjoyable way. I would buy this over and over.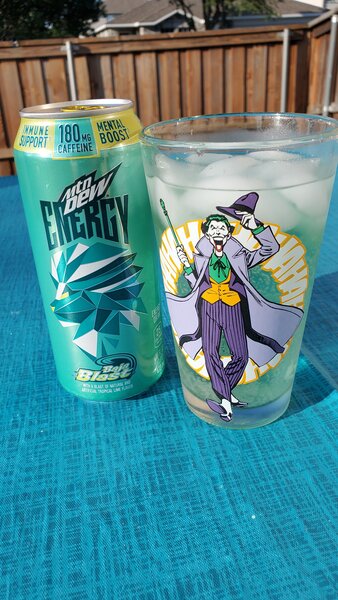 Mountain Dew Energy: Baja Blast
For a beverage that has become synonymous with caffeine, they have made more than a handful of energy drinks and while I've had some favorites like the Amp line, they just haven't hit upon a sustainable flavor palette. This release is part of some oddly labeled "The Lost Treasures of Baja Island" promotion. This isn't the same flavor of the loved Taco Bell version of Baja Blast. There's a little bit of an aftertaste that took some getting used to but overall is passable. Just makes me want the normal version.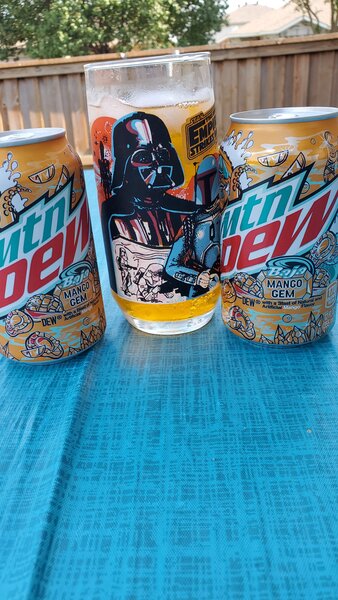 Mountain Dew: Mango Gem
This new release revisits mango as a flavor for the first time since they had a GameFuel with mango and ginger back in 2016. Also part of "The Lost Treasures of Baja Island", this has a distinct mango taste that's refreshing and goes good with potato chips and sandwiches for a summer picnic.
"Don't it feel like the time is ripe
To get down to it and do it right
Shout's my name, lovin's my game
And if you like to ride I'm a rodeo" – Tom Rush
Stay Hard.
sb