Pop Culture Ephemera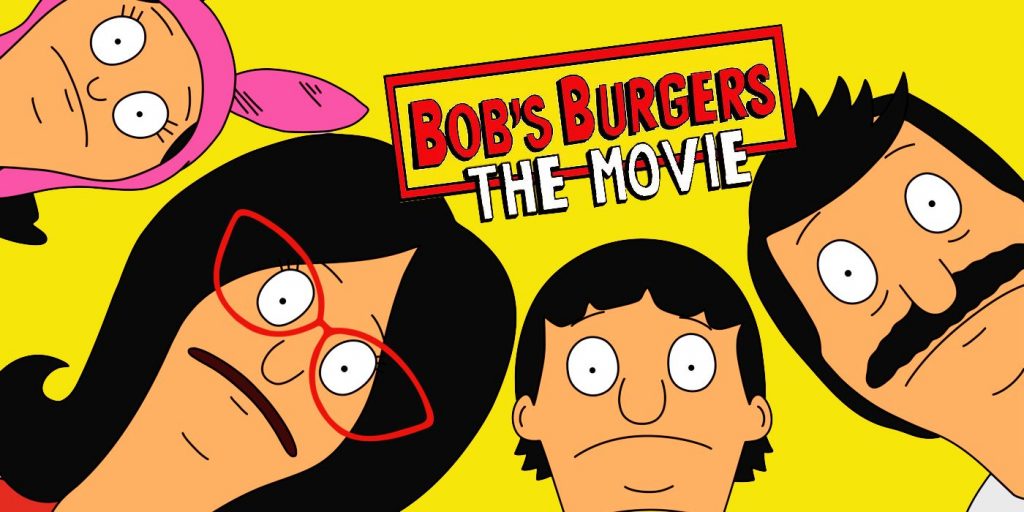 Bob's Burgers: The Movie (2022) (Directed by Loren Bouchard and Bernard Derriman):  "It's a real he fled, she fled situation." – Tina. The concept of a film coming out in the middle of a television run is not common at all. We are conditioned to a reboot or revisit years after the original run like The Brady Bunch or an immediate sequel like Firefly. But only The Simpsons Movie comes to mind in recent history of a way to tell a longer story within continuity. I love this show for its sheer joy. These characters love each other. The story isn't the most humorous of their episode runs but it's a great introduction for new fans. The plot progresses at a comfortable speed and doesn't ever feel that it's getting bogged down. A sinkhole opens up in front of the restaurant on the same day that Bob and Linda find out that they won't get an extension on their bank loan repayment. Summer vacation is starting for the children and they are trying to solve a mystery in order to save their parents from losing the restaurant. The film doesn't deviate from what makes the television show so likable. There are songs, butt jokes, and great family chemistry. If you need a break from superheroes and explosions, this is a lovely little film. 
Stranger Things – "The Nina Project" (S.4 E.5) (Netflix) (2022): "I was wrong this whole time. I wasn't cursed. I am the curse." – Hopper This was supposed to be the end of the first drop of episodes based upon what I read coming into this week. But we have seven episodes now. I wanted to take a halftime break to assess the series through this episode. I'm really enjoying this season and don't want to give away too many spoilers but there will be some details that I can't avoid. The Scoops Troop enters Vecna's house designed by Edward Gorey and straight out of IT. This encounter is logically a bad choice but the contact with the Upside Down is where the story needs to go to get to the end. Agent Harmon bleeding out in the van at the start and telling the California crew to get in touch with Nina also puts into motion a solution to the problem with the missing Eleven. Although developments at the end of the episode put some of that power back into her own hands. The most out-of-character moment of the episode is stopping the momentum to have Hopper do a long monologue to tell us just what we already realized, that he's questioning himself. It's important that at this point everyone is reaching that same feeling and that out of this hopelessness – in Russia, in Alaska, in California, and in Hawkins – there will be glimmers of hope. Lots of questions remain but we are in good hands with these directors and this cast.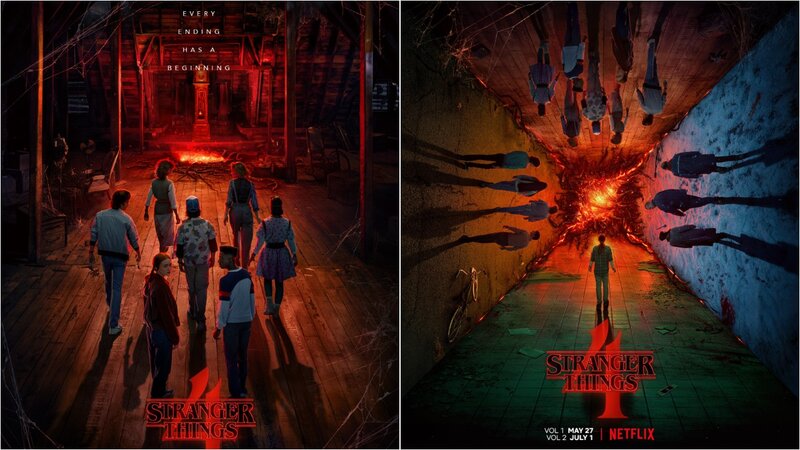 Kate Bush – "Cloudbusting" (1985) (from Hounds of Love): "And you're just in reach / When you and sleep escape me." When asked to name my favorite movie in the 6 minute to 6 minute 59 seconds category, this Donald Sutherland and Kate Bush story is always my first pick. Based upon the true story of philosopher Wilhelm Reich told from the point of view of his son, Peter. Wilhelm and Peter worked on a rain-making machine on their farm called Orgonon. The video is conceived by Terry Gilliam and directed by Julian Doyle and plays as a complete story. The music reflects the idealism of the story that is broken by the arrest of his father. Kate's beautiful vocals speak of her love for her Daddy while the dissonant strings add to the chaotic feel of the unknown fate of her father. The song evokes the sense of control if feels to work with son and father to control the weather and make it rain. When Wilhelm was arrested for his beliefs, all of that control was broken. This album is a top release of the decade. The U.K. version has the haunting "My Lagan Love" as a B-Side and a U.S. release has the (probably to be featured here) haunting "Man With The Child In His Eyes" as a B-Side. And wonderfully, the song ends with the steam engine that drives this song pulling into the station and coming to a stop.
Midnight Mass – "Book II: Psalms" (S.1 E.2) (Netflix) (2021): I had read that this is Mike Flanagan's take on a Stephen King novel. That's not the only reason I started the series. I believe Flanagan has a good cinematic sense of how to let a story unfold and it would work best in this type of format. The initial episode introduced a creepy island, interesting characters and an approaching storm. This episode, while starting with a cat massacre, does take place at a more leisurely pace allowing us to get to know the characters better. Father Paul's (Hamish Linklater) arrival in the first episode takes the place of the suspicious stranger coming to town. Riley (Zach Gilford) is our returning hero (although he has a questionable past), and Erin (Katie Siegel) is the steadfast townie who is established in the town yet is appealing like an outsider. So far the story has been a battle of light and darkness. The darkness of this episode is the Ash Wednesday sermon with the sin that will have to be restored by Easter. The symbolism is strong so far in this series. Each character carries a secret or darkness. The island has some secrets that I'm sure will be divulged as we go along. Remember I said it was a leisurely pace? Well, the last few minutes . . . just saying, hold on.
Lone Wolf & Cub: Baby Cart at the River Styx (1972) (Directed by Kenji Misumi): "We don't have fire. We'll all die if we don't warm ourselves." – Ito. The first film served as backstory and to set up the politics that would drive the remaining stories. This second film is at heart a corporate espionage type of story as Ogami Ito and his son, Daigoro, are hired to assassinate a man who is defecting to give the Shogunate the secret of making the indigo dye. Along the way, there are many attacks as Ito is being pursued now by a tribe of female ninja and he has to defeat the trio called the Gods of Death who are protecting the defector. This is an amazing film that is so revered that it is most of what was later re-edited to be Shogun Assassin and get banned in the U.K. It's the promise that Sam Peckinpah has in his Westerns and the Shaw Brothers in their Martial Arts films delivered in full technicolor with blood fountains, severed limbs, and bodies maimed in any number of ways. Yet, I feel that it's survived the test of time because of small moments between father and son where just a look shows the love between them. There's a rare moment in here that stands out amongst the violence when Ito does not kill an assassin but draws her into them to sleep the night letting her know that the warmth of their three bodies is the only way that any of them will survive the night. The final scene hints at some humanity after what is some pretty cold-blooded killing directly before it. This series has been so influential to comic book films that it's a shame it doesn't get ranked amongst them.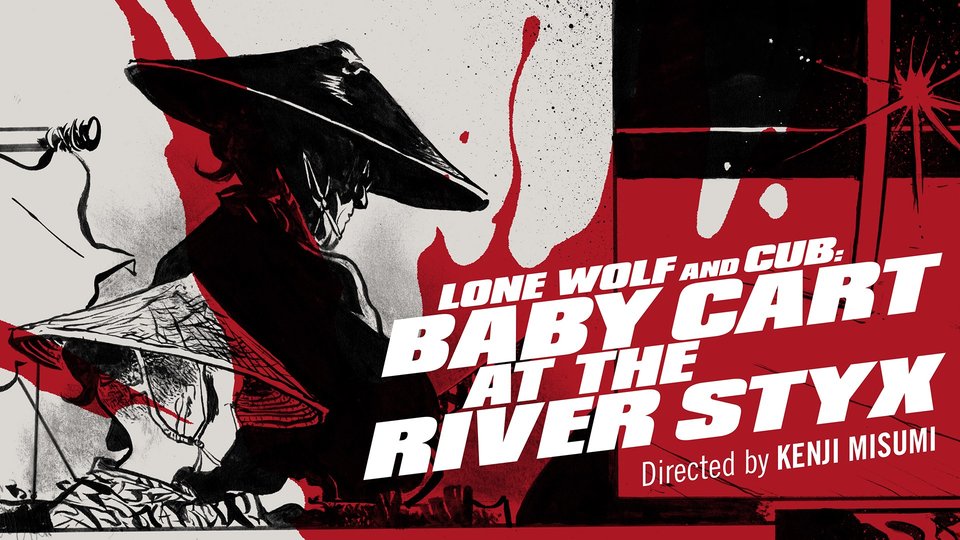 Best of the Rest
I don't know why I'm so touched and tickled over this simple new take on "I'm lovin' it" by McDonald's for the Queen's Jubilee. Maybe because everything Royal has a connection to my Nana for me and it was recently her birthday. Also I love the thought of the Queen taking her grandchildren to McDonald's for Happy Meals and she's eating their fries while they are distracted.
Harry Styles seems to be a good choice to restart the "silhouettes ads" for Apple. His music is peppy and accessible across many age groups. It makes you wanna dance in your seat. The ads were big for the current twenty-somethings when they were young and were good introductions to new tunes for young people in those days. These ads never topped my year-end lists because while catchy they didn't have lots of creativity.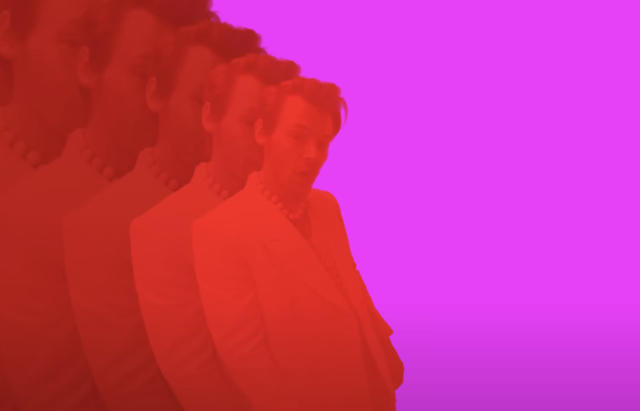 I have always kept a pretty healthy amount of lists. My own lists and lists that I've taken from magazines, newspapers, and web pages. If you have a bent for reading literature that is a bit out of the ordinary and like stories that don't follow traditional narratives (I'm looking at a certain cousin of mine, Mallory!) – this list from LitHub is a decent primer. These 11 novels are an eclectic mix. My kudos to the curators. I've read one (Calvino), started at least three of them, one is a shame that I carry for not having read, and all but two of the rest I was familiar with to some extent. That's a pretty good list in my life. A good list connects you with something you know and then takes you logically through some items you haven't discovered yet. These eleven novels are going to be on future Book Club readings with me (not the structured kind but the "hey, do you want to read a book at the same time" kind). First most interested is George Saunders – Lincoln in the Bardo.
Sunday Morning Tuneage Flashback
On the Sunday Morning Tuneage of 1/7/2007, all the holiday vacations were ending and the children were back in school and I was entering my busy time of year. Unfortunately, Ohio State was going to win a National Championship later that week. The Spring shows were just getting back up to speed from the December hiatus. There was one new show again that I was predicting failure upon.

Knights of Prosperity (ABC) I didn't have much against this Donal Logue and Sofia Vergara show on Wednesday nights but I just didn't see it getting past a few episodes. It made it eleven before cancellation and I decided to give it a go this week. Once I remembered it was initially called Let's Rob Mick Jagger, I remember more details about the show. Also, that it was initially going to be called Let's Rob Jeff Goldblum would have been a better show. I'm not opposed to the continual use of the song "Apache" throughout the Pilot episode. It's a likable cast and Mick Jagger's appearances as himself are fun parodies of the E! Celebrity shows. I think this could have made a fun single season show given the ability to play out consistently. It was moved around times and days (a confounding ABC plan for a number of years) and just never found an audience as did their previous show Ed. Had this succeeded, we may not have gotten our best Harvey Bullock with Logue on Gotham.
Flash From The Past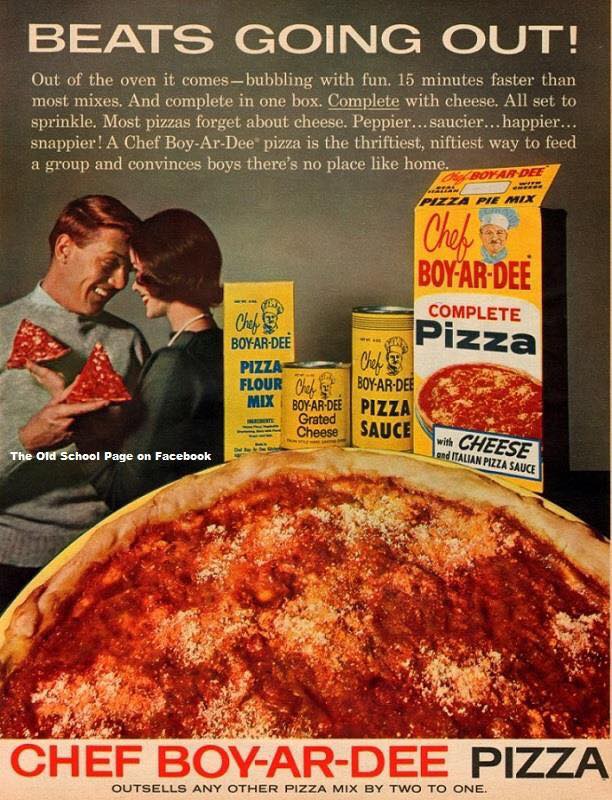 What the Hell Did I Put In My Mouth?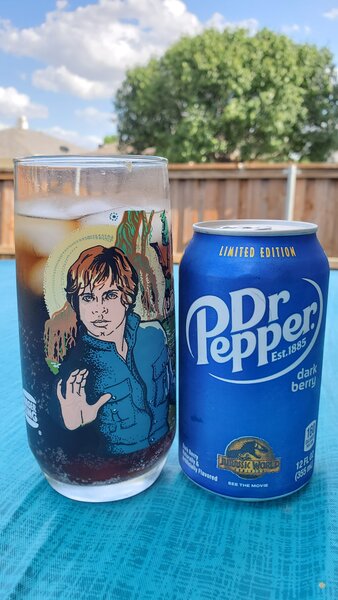 Dr. Pepper: Dark Berry
I'm trying to avoid seasonal and frequent releases of flavors in this column so as to not get too repetitive. I like to acknowledge trends and company visions. I'm a sucker for "berry", "dark berry", and "sour berry" in my food and drink titles. Rarely does it disappoint. This flavor of Dr. Pepper was a trend setter in 2019 as part of the promotion of Spider-Man: Far From Home. The purple cans of Berries and Cream aren't as good a release. This is around long enough to promote Jurassic World: Dominion. I'm a big fan of the flavor not as a berry-flavored Dr. Pepper but as a standalone berry-flavored soda with a bit of a cherry aftertaste. I'm buying an extra pack for the colder months.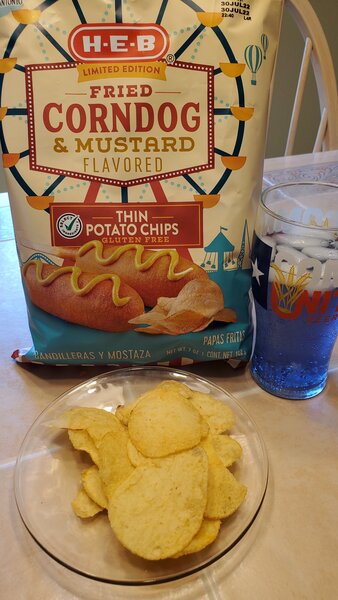 H.E.B. Fried Corndog & Mustard Thin Potato Chips
Is it disappointing that there wasn't much of a corndog taste to these chips? If there was, it's much more subtle than the mustard taste. I really enjoyed this offering in a way that I might not of if there was an overwhelming corn dog flavor. These went well on their own and with burgers. The chips are thin and with just the right amount of salt, it's easy to knock out quite a few in a sitting.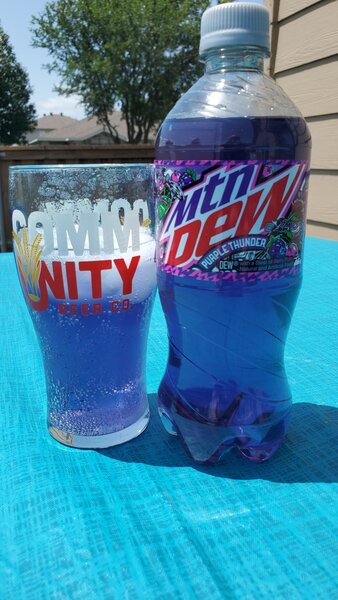 Mountain Dew: Purple Thunder
The Circle K exclusive is in bottles and a fountain option. Recent exclusive flavors have been built around a dark berry base and that's a good thing. This is a blackberry and plum combo that has mostly a citrusy taste with just a hint of the plum. Fans of Mounaitn Dew will use the release of any dark berry soda as an excuse to call for the re-release of Pitch Black. Yes, that was one of the best Mountain Dew flavors ever. This one? Good for a road trip but not one that we will be yearning for in the years to come.
"'Cause every time it rains
You're here in my head
Like the sun coming out
Ooh, I just know that something good is gonna happen
I don't know when
But just saying it could even make it happen" – Kate Bush
Stay Hard.
sb