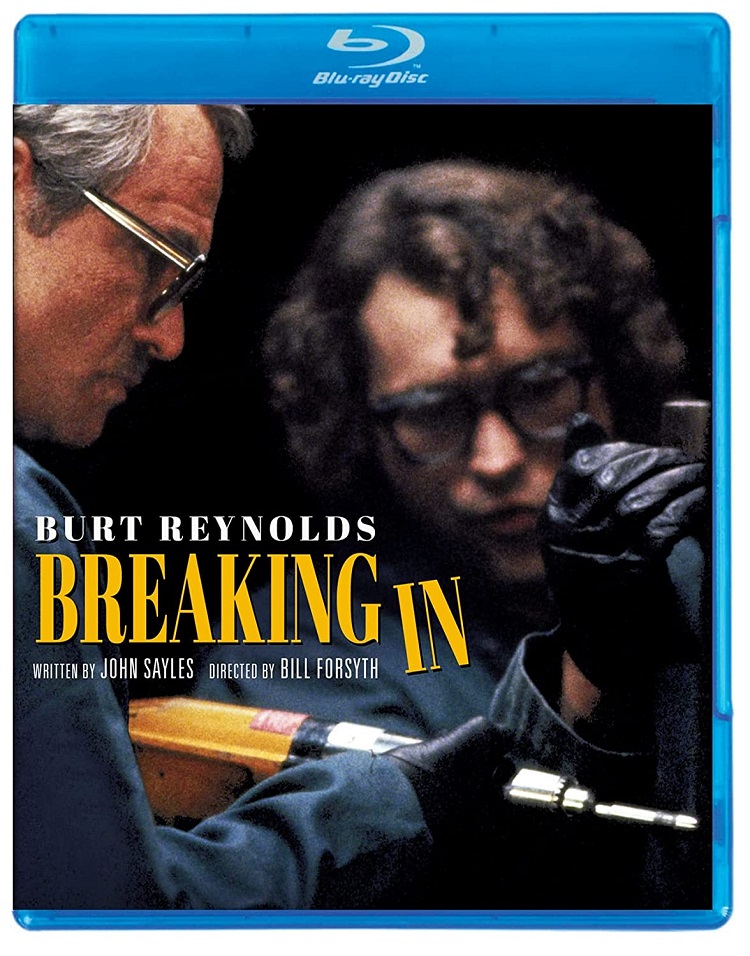 Written by John Sayles and directed by Bill Forsyth, Breaking In is a buddy picture set in Portland, Oregon. The unlikely pair brought together are professional safe-cracker Ernie Mullins (Burt Reynolds) who encounters slacker Mike (Casey Siemaszko) when both sneak into the same house. Ernie to rob it. Mike to eat from the fridge and watch some TV. An unlikely friendship grows that changes both their lives.
Both men are relatively new to the area. Ernie is from the East Coast to get away from mobsters who would boss him around and take a cut. Mike is up from California and works at a garage. Ernie thinks Mike can assist him and since Mike has nothing better to do, he goes along. They start a small crime spree, involving jobs from robbing a grocery store to a protestant charity.
Unfortunately, Mike is very naive, which causes his downfall. Ernie brings Mike on a double date, setting him up with Carrie (Sheila Kelley), who goes by Fontaine. After their night together, he's surprised to learn she's a prostitute. Even worse, Mike feels emboldened by the money he is making. He gets fired from his job, which angers Ernie, yet he throws money around. In particular, $5000 in cash to rent a new apartment. The police are notified and pursue Mike. The question becomes, will they get caught and will the partners turn on each other? While the police piece together the case with a speed only seen in media, the resolution shows a caring between the two men as they look out for each other.
The video has been given a 1080p/MPEG-4 AVC encoded transfer struck from a brand new 2K master displayed in the original aspect ratio of 1.85:1. Colors look good but aren't consistent in appearance, such as with skin tones. The image looks clear and clean. Blacks are strong but crush occurs
The audio is available in DTS-HD Master Audio 2.0 for this dialogue-heavy track. Composer Michael Gibbs's score comes through with great clarity, although the use of accordion seems an odd choice for the Portland setting. Would have better suited for New Orleans. Ambient effects are noticeable.
Daniel Kremer moderates the commentary track with Forsyth and Sayles as they discuss the making of the film.
Breaking In is not a comedy or a crime story, but rather a drama with amusing situations. It definitely feels like a low budget indie of its time. The film offers a pleasant enough story but isn't a must-see. Reynolds is the film's strong point. He stretches as an actor as Ernie gives him an opportunity to do more than be "Burt," which he did to great success. The Blu-ray delivers a satisfactory high-definition experience.