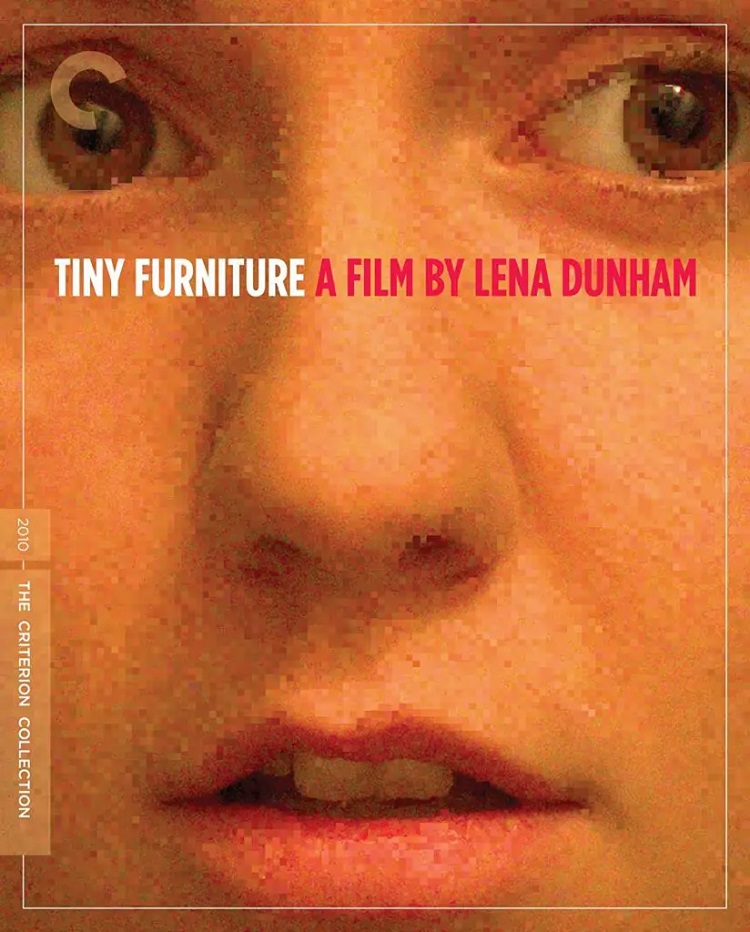 It's important to start off with a confession. I love "coming of age" films. It's a genre that never seems to run dry of ideas. The transition from childhood to adulthood is ripe for all kinds of stories. The best of the genre starts with The Graduate – as Dustin Hoffman tries to adapt to life and romance after college. The genre isn't limited to post-college experiences. Coming of age works well as a nostalgic look at loss of innocence in Stand By Me or the transition from high school to independent adult like American Graffiti. The genre can even be extended to works like Diner where slightly older men transition to more mature relationships including marriage and family.
The genre is alive and well today. It exists on the large budget scale with the films of Judd Apatow but it thrives in the Independent scene because these are films about story. Much like Juno, the best of the genre currently are dialogue heavy and rely on actors over special effects. I had read quite a bit about Lena Dunham and her work on YouTube even before the release of Tiny Furniture. After all the positive reviews that the film received on its release, I was happy to see that it was getting a Blu-ray release this month through The Criterion Collection. Whenever a new film is released on The Criterion Collection, there's the pressure of instantly being in the company of some of the best films ever made.
The film starts with Aura (director Lena Dunham) moving back into her house in New York with her mother and sister (played by Dunham's real-life mother and sister, Laurie Simmons and Grace Dunham). Aura had just graduated from a Midwestern college, her boyfriend has broken up with her, and she finds herself in what she calls "a postgraduate delirium." Aura does not find herself welcomed back into her home. Her mother is preoccupied with her art and there is a bond between the mother and sister that Aura feels left out.
This sets the tone for a general tone of powerlessness that permeates the film. This is a fine illustration of the feelings that are shared by many 24-year-olds. Aura tries to find a job as a way to assert her independence. The job she finds is as a daytime hostess for a restaurant that isn't even open during the day. Could there be anything less important feeling than a job where she only answers the phone and doesn't seem to interact with other employees or customers. Her frustrations with the job are typical of recent graduates getting out into the working world and finding it not to be what they had imagined or experienced in college.
Aura tries to find connections to the adult world with relationships with men. At a party with her friends, she meets a fellow YouTube artist – the "Nietzschean Cowboy." He is in town to pitch ideas to networks for projects and he is stuck living in a terrible room. He works his way into staying with Aura who allows him to sleep in her house (with mother and sister gone for a week) with hope that he will sleep with her. There's a fun progression where he starts sleeping in the mother's bedroom, moves to the sister's, ends up on the floor of Aura's room, and eventually in her bed. But frustratingly for her – never consummates the relationship.
Aura's other attempt at a relationship is with a chef at the restaurant where she works. He seems slightly off put with her at first but warms up to her when he finds out she might have access to prescription drugs. The relationship has a doomed feel from the beginning. He has an unseen girlfriend who may or may not exist as a convenient excuse for him to keep his distance. He doesn't show up for his first "date" with Aura. When they finally do find some time together – she has sex with him in a metal tube in an abandoned lot. Like she says, "worse than having sex in the street." The humiliating feelings generated from this impersonal encounter leads to the conclusion of the film.
Does a coming-of-age film have to be about coming of age? Even a slice-of-life film has a narrative beginning and end, right? The film ends and Aura hasn't turned her life into anything that it wasn't at the beginning of the film. The Tiny Furniture of the title refers literally to the type of art that her mother photographs. But it also describes Aura's life out of college – she's spending her time just moving around tiny furniture looking for meaning, to see how it will all fit together when she has big furniture.
Ultimately I think I was misled. This film has all the trappings of a coming-of-age story that ends up being all about a mother-daughter relationship. Even when it's revealed in the final scenes, the clues were there the whole time. Aura reads her mother's diary from when her mother was her age. It's a way to try to connect to her on a level that she can't in current reality. There are parallels drawn between the two through the references to the mother's history and we can see how current events will shape Aura's future. Aura is an artist in the way that her unseen father and mother have chosen. Her field of video is much more exposing and vulnerable. In the end, she rejects independence (she breaks off a move in with a friend at the last moment) and crawls back into the protection of her mother. We last see them as Aura slips back into her mother's bed. She hasn't forged a path to adulthood – she's retraced the path back to the safety of her childhood.
As a director, Lena Dunham has been compared to Woody Allen (even on the back of the Blu-ray jacket). I don't find that to be a very accurate portrayal of the type of film she has made. She does have a self-deprecating humor but that's about all she shares with early Woody Allen films. Woody's New York settings for Annie Hall or Manhattan were familiar and public. Lena's Tribeca setting for Tiny Furniture exists in a world that seems almost set for the stage. The world of the artist is a specialized world and her mother and sister seem set out of the "reality" of other films.
In the extra features on the Blu-ray, Lena is interviewed by Nora Ephron. Her emphasis that the events are based on true events and the way she weaves in her previous YouTube notoriety with a nod seems too much of an effort to create a reality. Part of it is just the beautiful look of the film. Her home is exquisite and more sterile than one imagines any space could be in that city. Her first feature, Creative Nonfiction has a lower budget and the look fits what I imagine the setting of this film should be. Also included are four other short films (one of them featured in the museum in the film), a trailer, a short essay, and an interview with Paul Schrader.
Lena Dunham has a bright future as writer-director-actor. She has a good comic timing; the dialogue in the film still needs to be tightened but it's shot beautifully. And most importantly she's fearless. That's the best trait I can think of for a director. The film isn't what I thought it would be and maybe that's the real source of my disappointment. Given a second chance, I think that either of the two streams the film follows could be enhanced – she could find some modicum of momentum into adulthood or more time could be dedicated to the mother's story. But in another 20 years, we may look back on this as an important work in the career of a successful artist. And maybe then I'll say "that was Criterion-worthy."