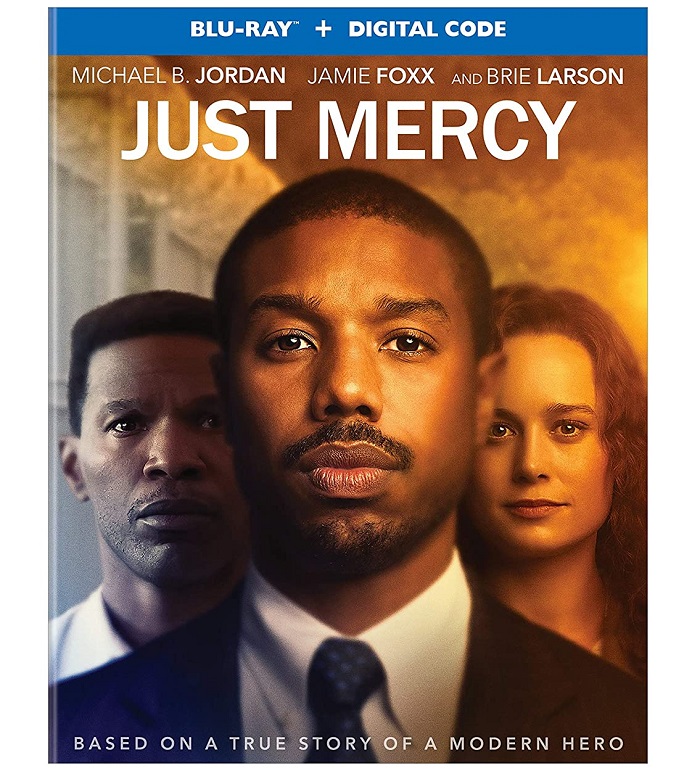 When Destin Daniel Cretton arrived with Short Term 12, he announced himself as a humanistic voice in the indie world. While his voice didn't quite shine through in his follow-up feature, The Glass Castle, it certainly shines in Just Mercy, his latest film. Just Mercy has the makings of a typical studio courtroom drama, but it still thrives thanks to its political urgency and central performances.
Based on a true story, Just Mercy follows the life story of Bryan Stevenson (Michael B. Jordan), a former Harvard Law School graduate looking to represent people poorly oppressed by the legal system. His first big case involves Warren McMillian (Jamie Foxx), a death row inmate from Alabama wrongly accused of killing a local white girl. As Stevenson tries to appeal McMillan's conviction, he must also come face to face with the racist criminal system within the town that McMillan resides.
Stevenson then becomes a man caught between two worlds. While he possesses social high status thanks to his lawyer occupation, the law enforcement that forcefully antagonizes underprivileged black citizens see him as no different than they are simply due to his skin color. The rest of the screenplay possesses typical legal drama machinations and resorts to expositional dialogue at times to get its point across, yet Stevenson's conflict proves to be its highest point.
In addition, Michael B. Jordan is in usual impressive form as Stevenson. His performance may not reach the same career-best heights as his work in Black Panther or Creed, but it's still a tremendous indication of his leading man capabilities. Jordan even lets his eyes express Stevenson's determination to challenge a world that has trouble accepting him.
Then there's Oscar winner Jamie Foxx who does his best work in years. Foxx expertly maps out both MacMillian's disillusionment over his conviction and fear of what may lie ahead. Also, kind of like with everything he's done, Rob Morgan is bound to be the unsung hero as Herbert, a death row inmate stricken with PTSD.
Brie Larson, who plays local advocate Eva Ansley, is also reliably good even if the script underserves her. Despite Ansley joining Stevenson's fight for justice, she's mainly depicted as an audience cipher with one small monologue giving her some ounce of character. Larson's involvement might be related to her previous collaborations with Cretton who put her on the map with Short Term 12. However, her character still felt rather out of place.
Thankfully, that's a rare major flaw the film possesses along with a slightly long running time of two hours and sixteen minutes. Other than that, Just Mercy does an exemplary job at keeping the conversation of racial inequality in America going, possessing old school filmmaking flare in the process. It's an accessible crowd pleaser with powerful drama and surprising levity and deserves a watch based on its inspirational telling of a fight for justice.