Both Pain and Glory and Bad Education are completely different films, yet they're connected by their depictions of middle-aged gay protagonists. Even if one has slightly more quality than the other, both pictures still showcase gay men in their complicated glory.
Speaking of the word "glory," Pain and Glory certainly lives up to the latter half of its title. Pedro Almodovar's latest picture is a gem about the power of art being used as a form of catharsis. Acting as a stand-in for Almodovar, Antonio Banderas plays Salvador Mallo, an aging filmmaker facing a career decline. As he questions where his career will go, he reflects on his turbulent childhood, his ailing health, his collaboration with his former leading man Alberto (Asier Etxeandia), and his long lost love (Leonardo Sbaraglia) who served as an inspiration for his work.
Antonio Banderas, who rightfully won Best Actor at this year's Cannes Film Festival, is tremendously layered as the despondent Salvador. Banderas presents him with a reclusive melancholia while oozing sensual charm. He easily shows how Salvador is quite alienated from those around him yet still yearns to feel something again. Penelope Cruz, another longtime Almodovar collaborator, also impresses in her small role as the younger version of Salvador's sensible mother, Jacinta.
Through the use of colorful cinematography and vibrant performances, Pain and Glory paints a vivid portrait of an artist's creative process and how a grand piece of art can stem from a dark emotional place. There's always an uneasy feeling about reliving rough moments in one's life. However, through the magic of filmmaking, those moments can be released from one's grasp.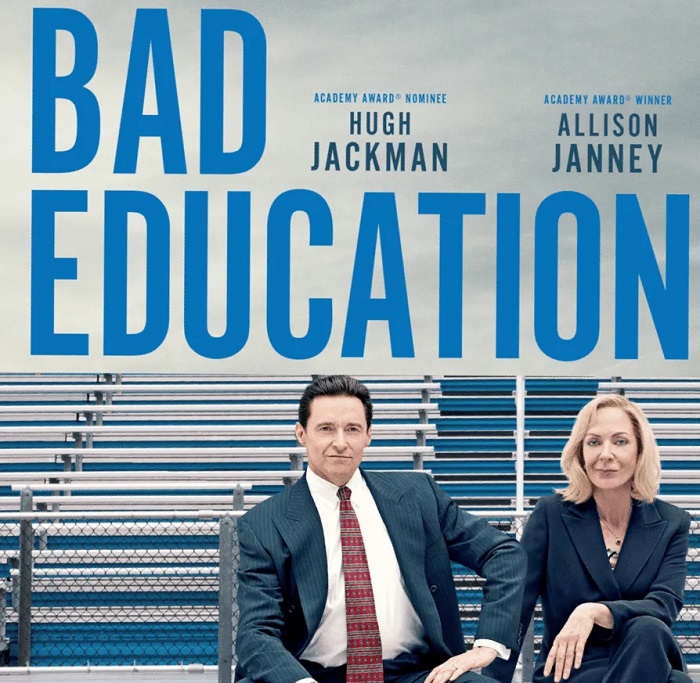 Then there's Bad Education which is not an English language remake of the 2004 Spanish film from Almodovar himself. Based on screenwriter Mike Makowsky's time as a Long Island high school student, Bad Education follows superintendent Dr. Frank Tassone (Hugh Jackman) who supervises one of the best school districts in the country. His own reputation then starts to crumble when it's revealed that his assistant Pam Gluckin (Allison Janney) has been embezzling from school funds for personal gain. Things still take a drastic turn when Rachel (Geraldine Viswanathan), a high school student, investigates this case for her school newspaper.
As opposed to Cory Finley's debut feature Thoroughbreds, Bad Education has a more restrained filmmaking style. On the one hand, its lack of caffeinated editing and sharp dialogue makes it surprising that it's made by the same guy who did Thoroughbreds. On the other, it prevents Bad Education from being as buoyant as it could've been. Finley still masterfully lets key camera shots and character actions spell out the storyline as opposed to using heavy exposition.
Hugh Jackman's performance proves to be another major highlight. Jackman manages to play against type as a shady businessman while exercising his greatest acting strengths thanks to his infectious charm. Also, his portrayal of a closeted homosexual is quite nuanced as he plays Frank as romantically blissful while keeping himself hidden. The rest of the cast is quite impressive, but the film is mostly the Jackman show and features his best non-Wolverine performance.
Aside from Geraldine Viswanathan as the persistent Rachel and the reliably amazing Allison Janney, most of the supporting actors including Ray Romano, Kayli Carter, and Rafael Casal, are underutilized, which is a slight detriment. But despite that flaw, Bad Education is a strong showcase for its leading actor and an admirable change of pace for director Cory Finley. Simply put, Bad Education gets a good B+ grade.