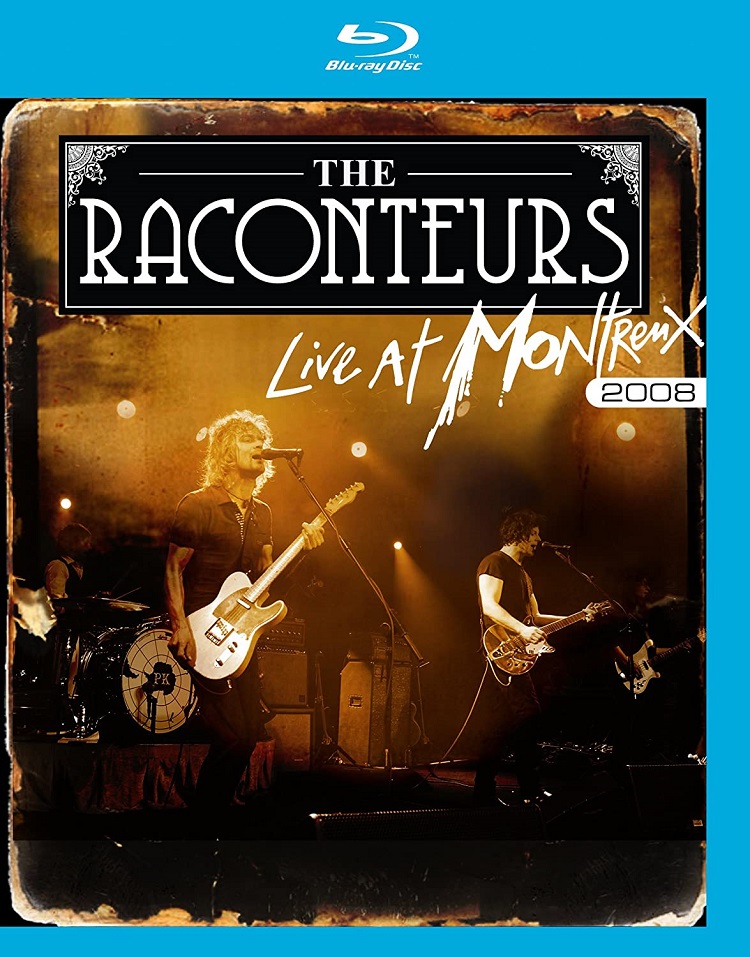 When James Brown died in 2006, the title of "hardest working man in show business" was vacated. Jack White might have a shot earning the designation at the pace he keeps himself occupied as musician and producer, putting out a steady stream of tunes over the years, including a James Bond theme, and sharing some of the spotlight to shine it on legends like Loretta Lynn and Wanda Jackson.
In the latter half of the previous decade, during breaks from The White Stripes, he formed a quartet with guitarist Brendan Benson, bassist Jack Lawrence, and drummer Patrick Keeler as The Racontuers, and they released two albums, Broken Boy Soldiers (2006) and Consolers of the Lonely (2008). Since they all were known for making music elsewhere first, Benson's solo work, Lawrence and Keeler with The Greenhornes, and of course, White with his sister Meg, the foursome were considered a supergroup, but they didn't care for the connotations that had, so they referred to themselves as "a new band made up of old friends."
Their tour in support of Consolers contained a stop at the Montreux Jazz Festival where they, along with multi-instrumentalist Mark Watrous, played a nearly 90-minute set in the Miles Davis Hall. This is that show. White plays a few riffs. Then eveyone jumps in. Lawrence and Keeler are tight, driving the rhythm. Benson and White exchange vocals, with the music set at different tempos. Then, White sets a blistering pace on guitar for the others to follow.
White moves to piano for the tender "You Don't Understand Me," yet the band still retains their ferocity, similar to the soft blues songs of Led Zeppelin, an apparent inspiration for the band. White then picks up an acoustic guitar for "Top Yourself," trading licks during the bridge with Benson, who plays slide guitar. "Old Enough" finds Watrous on violin as Benson and White alternate lead vocals.
After five tracks from Consolder, White picks up an electric guitar as they cover bluesman Charley Jordan's "Keep It Clean." The Raconteurs then delve into the first sampling of songs with a trio from their debut. White sings with a distorted vocal effect on "Intimate Secretary" and cuts loose with a blistering lead on the bridge. After "Level," "Steady, As She Goes" gets a big response when the first notes are played. The crowd is at its most enthusiastic, bouncing around to the band's biggest hit.
"The Switch and the Spur" moves beyond rock 'n' roll. The music has an epic feel, reminiscent of an Ennio Morricone score as White sings a Western tale about "an appaloosa and/ a wanted man sprung from jail." They then deliver a one-two punch of blues-rock, starting with a rousing performance of Terry Reid's "Rich Kid Blues." It builds into quite a slow jam and then segues into their slow blues "Blue Veins," which takes them to the end of the set. Their encore wraps up with another epic story song, "Carolina Drama."
The 1080i video delivers a satisfying picture, though not much is demanded of it as the band has no frills in terms of stage design, just a few colored lights to play under. The audio comes in the Eagle's standard of three options: DTS-HD Master Audio 5.1 mix, LPCM 2.0 mix and Dolby Digital 5.1 mix. The DTS is my favorite choice for delivering the fidelity of the performance. Unfortunately, there are no extras, but the performance is all that's needed.
There's no telling what's next, if anything, for the band, so fans and the curious should pick up The Raconteurs: Live at Montreux 2008 to witness a very good document of the band in concert.