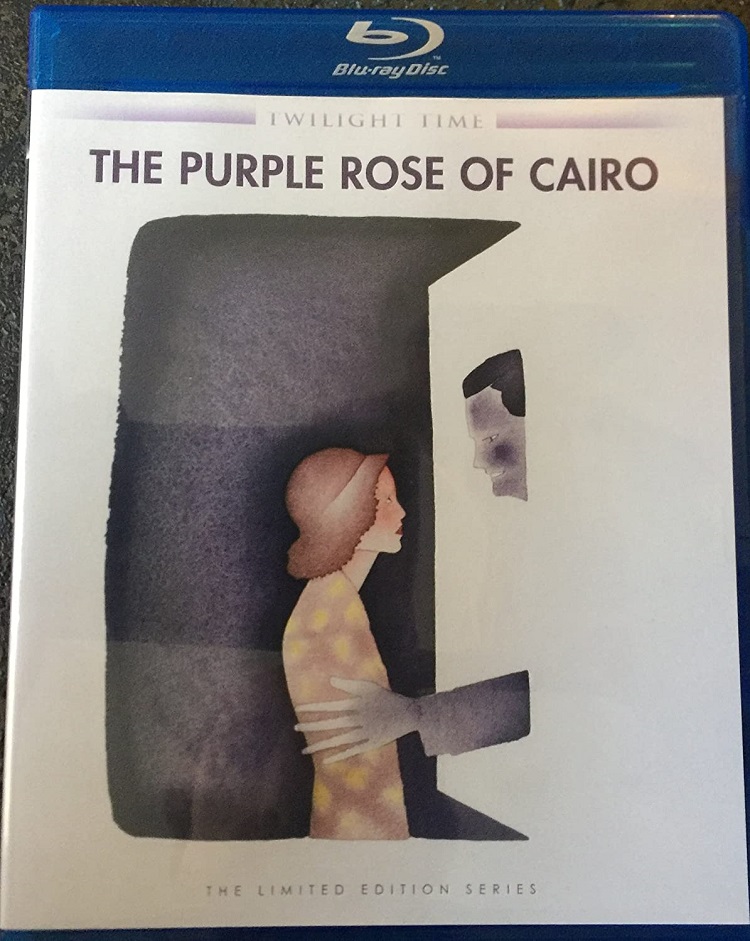 As a reasonably mature adult male who has been involved in an unending war with depression and mood swings since he was but a wee lad, I know how easy it is to seek solace from the cinema. To find a sense of purpose within the imaginary realms as designed by far-greater dreamers. I have danced the same steps as timeless American icons Fred Astaire and Gene Kelly. I have romantically wooed the jaw-dropping charms of international B movie actresses like Barbara Bouchet and Margaret Lee. Espionage? Exploration? Elimination? I've done it all just by becoming immersed in a movie, whether it was because the movie was so efficiently produced or certain performers were just plain irresistible.
It doesn't end there, however. I have even become an imaginary part in movies I thoroughly unequivocally loathed, just so I could effectively leave said motion picture offerings and put those terrible, sordid affairs behind me (Paul Thomas Anderson's Boogie Nights comes quickly to mind; I still don't get the fascination with that flick). Needless to say, this kind of teeter-tottering between the real and the unreal is primarily reserved for audiences to imagine on their own, though a good handful of filmmakers have managed to efficiently film an audience member's delightful delusions. But only a few of those movie moguls have been brave enough to take it a step further by having their "fictional" characters actually step out of the screen and into the "real" world.
And that, friends, leads us to Woody Allen's 1985 masterpiece, The Purple Rose of Cairo. On the same note, it could also lead us to The Last Action Hero – the very kid-friendly movie that spelled out the beginning of the end for Arnold Schwarzenegger's first movie career – but anyone who has seen that film will agree with me that the less said about that early '90s cinematic crime, the better. At least Woody's take on the subject – itself inspired by some of the more iconic work of Buster Keaton (see: Sherlock, Jr.), the manic antics of Olsen and Johnson (re: Hellzapoppin'), and Italian playwright Luigi Pirandello's absurdist feat, Six Characters in Search of an Author – has a better grasp of reality. Even if it is all a fantasy.
Here, in one of the rare early movies of Allen's lengthy filmography wherein the controversial comic/filmmaker does not appear (even his voice is absent here, unlike Radio Days, where, though he did not appear, provided narration instead), Mia Farrow takes the lead as an unhappily married woman named Cecilia, who barely holds a job as a waitress during the Great Depression. From the get go, as Cecilia discusses the latest picture with her sister and co-worker (played by Mia's real life sister, Stephanie), it's clear that this poor gal finds comfort from the confines of an increasingly miserable world at her local cinema, where that good ol' movie magic sweeps her far away from her very real troubles – if only for an hour or two.
When the latest RKO "B" picture, The Purple Rose of Cairo, starts showing at the theater, it becomes Cecilia's new favorite film – especially as her drunkenly abusive, gambler of an unfaithful husband (played by Danny Aiello) begins to treat her even worse and she loses her household's only viable source of income. So, Cecilia watches The Purple Rose of Cairo over and over again. That is, until – inexplicably – one of the movie's relatively minor characters (though don't call him that!) stops in the middle of sentence and directly addresses the despondent, dependent casualty of a just plain meager existence who has been sitting in the audience night after night, showing after showing.
As it turns out, Purple Rose's character, Tom Baxter (as played by a young Jeff Daniels), has secretly observed Cecilia from his side of the silver screen during the film's (thus far) short run. Having fallen in love with her, Tom somehow manages to escape his two-dimensional black and white chains to become a part of the real world (Norwegian synthpop group A-ha made music video history using a similar motif the very same year, incidentally). Alas, Tom's character is just that: a character. He is the end result of a finished filmic work as created by two screenwriters; he knows nothing of the real world or its various problems. His wad of money is a stack of prop bills. When he kisses Cecilia, he wonders why there is no fade out.
Meanwhile, Tom's fellow movie characters – as played by a delightful ensemble including the late Edward Herrmann (rest in peace, good sir), Van Johnson, Zoe Caldwell, John Wood, Deborah Rush, Milo O'Shea, and Annie-Joe Edwards – find themselves in trouble. With the sudden loss of their supposedly minor character (again, don't call him that!), the fictional creations find themselves unable to continue performing. Instead, in a gag that reminded me of Luis Buñuel's surrealistic 1962 epic, El Angel Exterminador – wherein a group of high society's elite suddenly find themselves unable to leave a room and resort to drastic measures to stay alive – they become stranded within a single long shot, making martinis and pacing back and forth while bickering with the theater's remaining, befuddled audience.
Panicked by the bizarre occurrence, RKO producer Raoul Hirsch (Alexander Cohen) and the actor who brought Tom Baxter to life, Gil Shepherd (Daniels again), travel to the small New Jersey town where the impossible has happened in an attempt to return the rogue character to the film, which continues to project onto the screen for days with no scientific explanation. When Tom's efforts to make Cecilia happy fail in the outside world, he takes her into the picture, where her sudden inclusion wreaks havoc with the movie's other characters. One of the film's best sequences has a maître d' (James Lynch), having realized his carefully constructed world has been compromised, throws down his menus, strikes up the orchestra, and promptly starts tap dancing!
Alas, the reality of the situation [ta-dum] truly prevents the imaginary characters come to life or the residents of the real world entering the atmosphere of Planet Hollywood [ta-dum again] from truly being able to co-exist. And this is not presented in a "scientific" way (such as in the A-ha video), but in a more plausible (if I may be permitted to use that word in this particular context) light. The fake folks from the world of celluloid are there to please the unhappy unfortunates who in-turn keep the fire of film burning – whether it be in their hearts, their minds, or their rather bleak lives. They both depend on each other, but only separately. When paired together, they are as doomed as, well, Arnold Schwarzenegger starring in kid-friendly films.
Interestingly, Michael Keaton was originally cast as Tom Baxter/Gil Shepherd. In fact, shooting had already commenced for ten days before Woody Allen decided the future Batman star was too contemporary-looking, and just didn't fit in. Frankly, that would have made for a wholly different experience. Possibly a better one, too, but I should not, for a single second, imply that I disliked The Purple Rose of Cairo. In fact, it's a damn fine film when viewed from either side of the silver screen. Farrow is particularly fetching as the tale's harrowed heroine, and the movie's many bit-players and extras (including Irving Metzman and Dianne Wiest) add to the enjoyment indefinitely even with just a single word of dialogue.
And I think by now we all know what can happen if you eliminate just one tiny character from a story.
Twilight Time continues its legacy of giving a damn about Woody Allen's classic movies with this, their fourth Blu-ray offering of his. The 1080p transfer presents the movie in a 1.85:1 aspect ratio, from an HD master out of the MGM vault. Frankly, if there were ever a movie that deserved to be put on modern-day home video in a 1.37:1 aspect ratio, it's this one – and I say that primarily because of the matting during the movie's film within a film, the other Purple Rose of Cairo, which looks like it was shot in the classic Academy format. But that minor footnote aside, the presentation looks pretty good overall, and shows off the very best cinematographer Gordon Willis had to offer.
The Purple Rose of Cairo carries a 1.0 DTS-HD MA soundtrack with it that delivers witty and poetic dialogue alike admirably, and English (SDH) subtitles are on-hand should they be required. A secondary audio option – that of the movie's isolated score by Dick Hyman (oh, my) – is one of the disc's two special features, the other being the film's original theatrical trailer. A booklet containing liner notes by Julie Kirgo is also included with this recommended Limited Edition (only 3,000 copies before it's gone, kids) Twilight Time release.