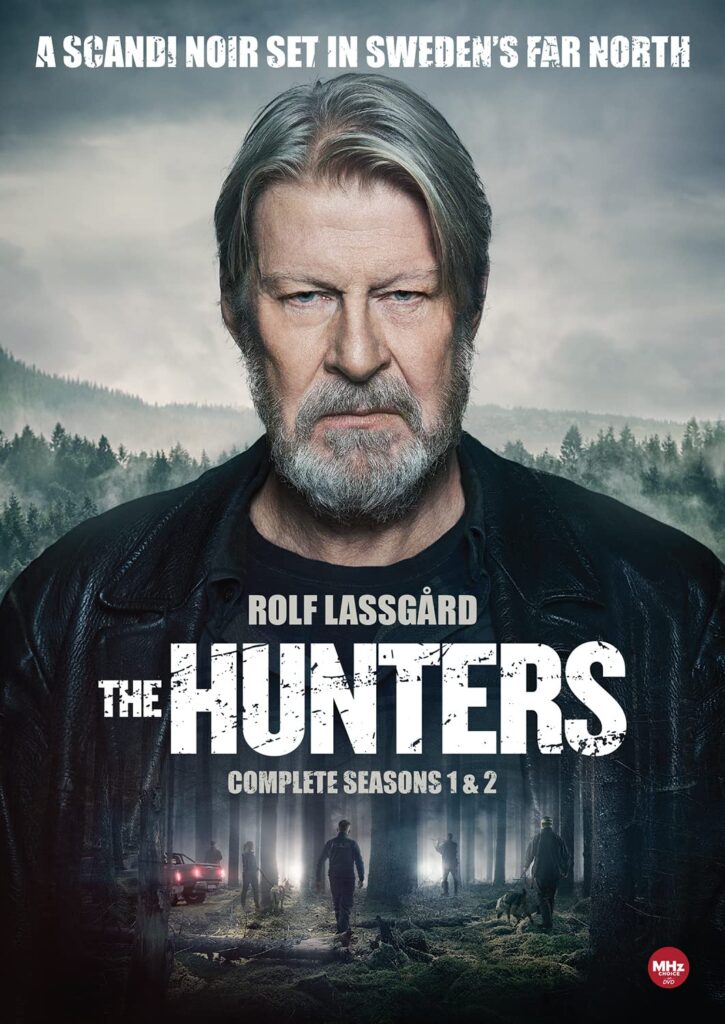 A grumpy old retired cop is slogging through his golden years as a security guard at a start-up gold mine when a series of suspicious deaths bring his detective instincts back into play. The setup for the first season of this "Scandi noir" TV series leads Erik Backström (Rolf Lassgård) on a quest that tests his police skills, his standing in the community, and his relationship with his cop nephew.
In the second season, Backström is forced to reevaluate his opinion of a newly released inmate he helped imprison 15 years ago. The community is still convinced that the jailbird is guilty, leading to his incredibly rough reintegration and the revelation of shocking new details that strike at the heart of Backström's family history. While this series isn't quite as impressive as the first, it's still a thoroughly enjoyable mystery with a charged ending that promises to upend the status quo if another season is produced.
The series gets a lot of mileage out of how insular Backström's world is, a thinly populated area where everyone knows each other so well that their career lines are dangerously blurred. Cops can't always be trusted to uphold the law since they may be in the pocket of neighborhood crooks or simply old friends with suspects. Likewise, Backström is so well known that he's able to move through both the police station and criminal organizations with complete comfort, even when he has no official business in either world. The shifting and shadowy allegiances add a delicious element of danger to the character interactions, keeping us off kilter as we try to work out which way the winds will blow as each season nears conclusion.
Lassgård exudes all the gruff weariness of an actor fully in touch with the character, and with good reason: he's been playing the role since 1996. While he's best known internationally for his starring role in the first film adaptation of A Man Called Ove, years before the recent Tom Hanks Otto remake, his association with the Backström character began with the 1996 movie also titled The Hunters. Similar to his starring role in the original Swedish Wallander film series, the character has aged right along with him through a subsequent 2011 film to the current series, moving from an active role with the Stockholm police to his current retired status as an unofficial investigator. While the new series can be enjoyed without any knowledge of his lengthy involvement with the character, fans of his earlier appearances will be especially delighted to see him still carrying the Backström torch decades later.
The twelve 45-minute episodes are spread across four DVDs housed in a standard-size DVD case. While it's great to have both seasons in one convenient package, the transfer leaves much to be desired. Video quality is shockingly poor, even by DVD standards, with pixelated horizontal lines making everything look like a PAL transfer that wasn't reformatted for NTSC. I often felt like I was watching an old low-resolution QuickTime video, which clearly isn't great on a large screen and didn't improve on PC. The frame rate is fine, but the resolution is not, so it may be worth fiddling with interlace and upscale settings to try to boost your results. Thankfully, the subs are fully legible, but forget about being able to read any credits. If you can get past the subpar DVD technical specs, the actual series production is quite competent, with well-defined details even in dimly lit interior scenes and lovely photography of the woodsy environs of northern Sweden.
Seasons 1 and 2 were first aired in 2018 and 2021, so presumably the door remains open for further adventures in the years to come. Aside from the disappointing technical quality, the DVD set is a great introduction for new Backström viewers and a welcome return of an old friend for veteran fans.