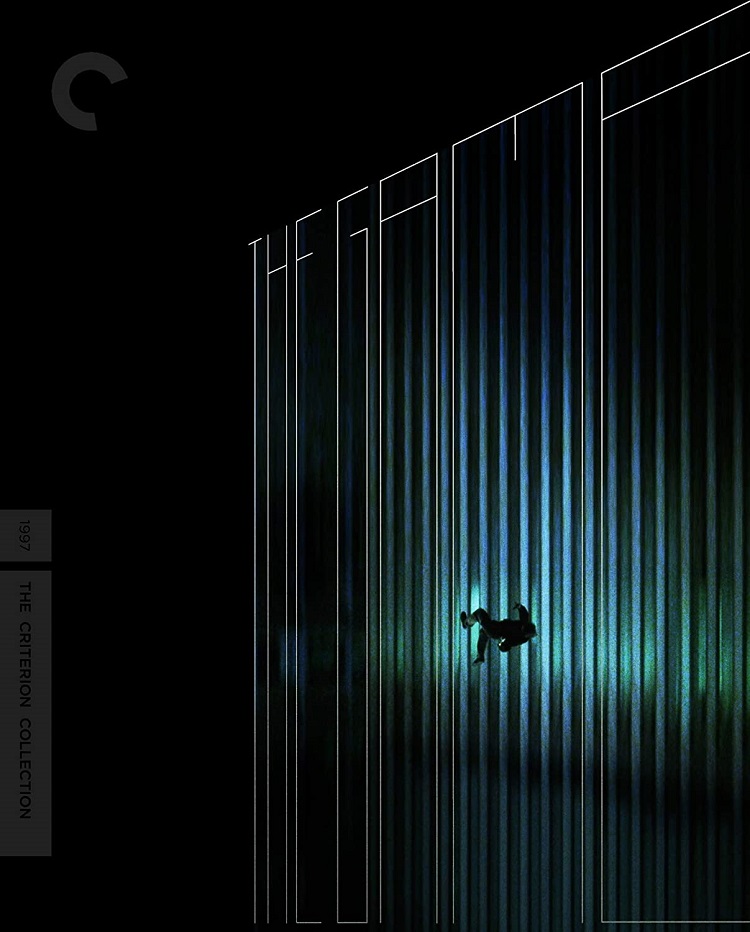 There's nothing taking time out of your everyday boring routine to play a fun game with your friends. In the case of completely unlikable investment banker Nicholas Van Orton (Michael Douglas), his venture into The Game is not one he is too terribly willing to participate in — and his playmates are anything but friendly. When he was a young boy, Nick's secretly unhappy father committed suicide on his 48th birthday. Now, having just turned 48 himself, Van Orton is just as miserable as his deceased father to anyone with half an eye. So, his young, reckless brother Conrad (Sean Penn) gives him a gift: a certificate for a game that is guaranteed to change his life.
Indeed it does. Soon, the folks at the highly dubious organization known as CRS (Consumer Recreation Services) begin to invade Van Orton's extremely dull personal life and his highly successful business one. Creepy lifesize clown dolls on the doorstep. Taunting telecasters on the boob tube. Red wine on a light-colored shirt. Shoot 'em ups by SWAT-like assassins. Insidious cab rides. And, possibly worst of all: drugged-out trips to Mexico without the assistance of his American Express Travelers Cheques. All these gifts and more await our less-than-friendly protagonist as he is forced to fight for his life by a company that is conspiring against him. But, then: exactly how much of what Van Orton is experiencing is real?
David Fincher, the filmmaker who practically re-invented the thriller genre with Se7en two years before — and who was unfairly blamed for damn-near ruining the science fiction genre after studio execs bastardized his debut feature, Alien³ in '92 (a film that suffered from far too many rewrites) — directs this dark-but-fascinating mystery co-starring the alluring Deborah Kara Unger (who appeared in this and Crash before disappearing from the mainstream shortly thereafter) as a participant in The Game, with memorable supporting roles filled by the great James Rebhorn, Peter Donat, Armin Mueller-Stahl (who appeared in just about every other movie in the late '90s), and cult fave Carroll Baker.
When I initially saw The Game on VHS in 1998, I was rather pleased by Fincher's style, but ultimately disappointed by what seemed like a truly unbelievable ending (the film did have just about as many rewrites as Alien³, after all!). Viewing it again now, fourteen years down the line, I am still of the same opinion. The Game is an edgy, enjoyable title that kept my interest two times running. Perhaps my suspension of disbelief had grown a few inches over the years, thus allowing me to take the film's less-plausible moments in a less-serious manner. It's possible that the countless god-awful moving pictures I've seen come and go since then make even the most disagreeable factor of The Game look like pure gold by comparison. Or maybe — just maybe — there's more to The Game than you might realize, and it simply warrants more than one viewing until it all starts making sense.
Then again, maybe I'm just in dire need of a voucher from the folks at CRS myself.
Oh, well, no matter what your own opinion of The Game might be, there's no denying it has managed to become a cult classic in its own right — a quality that the folks at Criterion have clearly observed, adding this one to their long list of library selections. Criterion brings us a beautiful SD transfer that is a very beautiful affair, bringing us two 5.1 soundtracks to boot (one from the original theatrical release, the other from the laserdisc release), as well as several special features (also ported over from the Criterion laserdisc).
Speaking of those recycled bonus materials, we get Fincher, Douglas, and Co. join us for a cut-and-paste audio commentary on Disc One, with Disc Two containing all kinds of goodies: there are some behind-the-scenes stuff; storyboard-to-film comparisons; an uncut look at the psychological test Douglas' character goes through in the film, as well as a short alternate ending; and finally, the film's trailer as well as its teaser (along with a render test of the teaser, both of which contain optional audio commentary). The only new item here is a 20-page booklet featuring an essay on the film by critic David Sterritt.
Definitely better than the old laserdisc, though I would (naturally) recommend the Blu-ray release of this Criterion issue to those of you with High-Def capabilities.