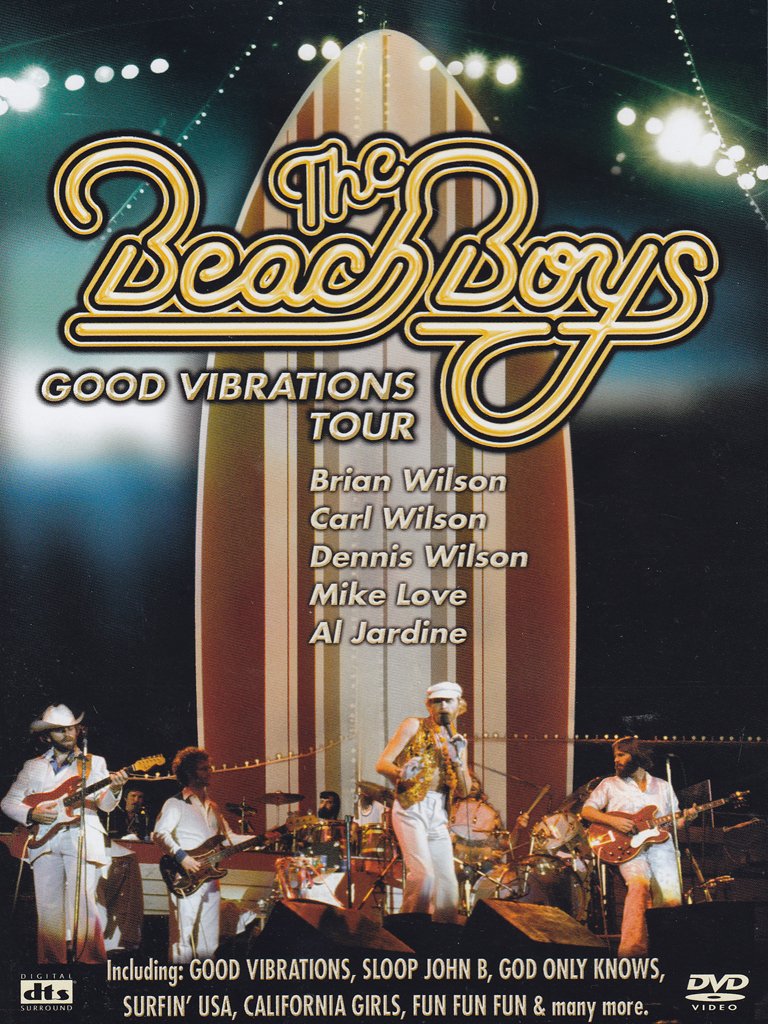 It seems like it would have been hard to go wrong if in 1976 Saturday Night Live creator and producer Lorne Michaels signed on to produce a special for NBC featuring The Beach Boys who had re-grouped to release a new album. And yet, oh so wrong this production does indeed go.
Ironically, the project was titled The Beach Boys: It's OK, but it would take a generous reviewer to say this new release, now titled The Beach Boys: Good Vibrations Tour is even close to be "Ok". The only thing in worse shape than this "special", due to hit shelves on June 18th from Eagle Rock Entertainment, is Brian Wilson at the time.
In watching this collection of interviews, performances, and scripted material, you get a sense that Lorne Michaels and director Gary Weis knew they were in trouble. This makes the appearance of Dan Aykroyd and John Belushi as Highway Patrolmen forcing Brian Wilson to surf in a scripted piece seem extremely desperate. How did that writing meeting go? "We're in trouble here, guys, so let's do a scene where we have two law enforcement officers take a horribly out of shape man from his home and force him to surf. Don't worry about the fact that the public knows he doesn't surf. That will make it funnier". Not only is this, and the rest of the production not entertaining, but it fosters a response from the audience that resonates every time Brian appears on camera; "Why doesn't someone put down the camera and help him"?
Unfortunately everyone from the editor to the sound mixer needed help here. Yes, there are a few moments where it truly is nice to see the brothers Wilson (Brian, Carl, and Dennis) together with their cousin (Mike Love) and friend (Al Jardine) but ultimately it's just not enough to spend your hard-earned money on. Even for the biggest of Beach Boys fans.
The majority of the performances are from a concert at Anaheim Stadium in Southern California. There is little of the classic harmony the Beach Boys were known for, but there are a few solo performances that will cause the audience to miss Carl and realize how underappreciated Dennis was.
Little insight is gleaned from the interviews other than the fact that Brian was clearly not ready to be back in the limelight.
At only 50 minutes this release was ripe for the inclusion of bonus material. Sadly, there is none.
Recommendation: It's a train wreck. You'll glance at it and know that you should look away.