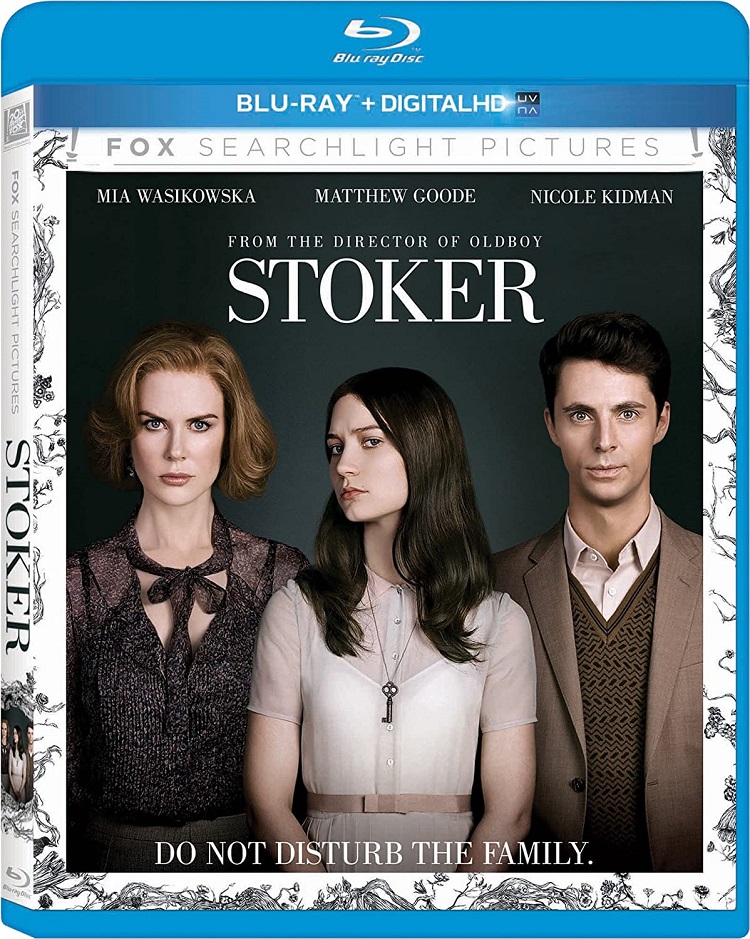 It is a great week to be a movie fan. This week's DVD/Blu-ray releases have a little something for everyone. There is a big-budget 3-D action adventure flick, a couple of British dramas, and a couple more '80s horror flicks getting collector's editions. A cult Korean filmmakers debuts his first English language thriller, a huge cast of stars make a daring comedy that was quickly panned by everybody, and there is a huge collection of classic films getting some nice treatments from Criterion and Kino.
If you like films at all, you'll likely find something to enjoy from this week's releases. With so many to choose from I struggled determining exactly which one to pick. Should I go with the Dame Maggie Smith in the Dustin Hoffman-directed Quartet? Or maybe the Criterion Collection's take on Harold Lloyd? So many choices, so few picks.
In the end, my inner horror nerd won. Even that was hard as their are at least three interesting horror flicks being released this week. But Park Chan-wook gets the prize as I'm very interested to see what he can do in English with the likes of Nicole Kidman. The South Korean Chan-wook is widely known for his vengeance trilogy (Sympathy for Mr. Vengeance, Oldboy, and Lady Vengeance) for good reason too as those films are intensely wonderful (and violent and weird.)
For his English debut he takes inspiration from the Master of Suspense and more specifically Shadow of a Doubt with its shadowy figures and characters who are possibly not what they seem. Unfortunately, it did not fare to well with either critics or audiences, but I'm more than willing to give him a chance as his previously films have proven him to be someone to behold.
Also out this week that looks interesting:
Quartet: The Harry Potter franchise may have been all about the kids, but it's the adults who tended to chew the scenery. This Dustin Hoffman-directed British drama stars two of those adults (Maggie Smith, Michael Gambon) plus Billy Connoly in what appears to be a delightful comedic romp.
Jack the Giant Slayer: Bryan Singer's big budget, CGI take on the classic kids' tale didn't light much of a spark with audiences but I figure it's worth a rental.
Call the Midwife: Season Two: I'm midway through the first season of this BBC/PBS series about midwifes in 1950s London and am thoroughly enjoying it. It feels very Downton Abbey-esque with its period pieces loaded with teary-eyed drama and laugh-out-loud humor, but mostly because all of the characters live with their better angels, and nobody plays the bad guy, not really. I should be getting my copy of season two very soon and I just cannot wait.
Lifeforce (Blu-ray Collector's Edition): Tobe Hooper's big budget, ridiculously silly, and nudity-filled sci-fi thriller isn't actually any good, but man it sure is fun in a MST3K sort of way. Extras include audio commentary with the director, a new retrospective with cast and crew and a vintage making of featurette.
The Howling (Blu-ray Collector's Edition) Another ridiculous film from the '80s gets the Blu-ray treatment with some nice special features including a couple of audio commentaries, multiple interviews with the filmmakers, deleted scenes, and some nice featurettes.
Safety Last! (Criterion Blu-ray): Harold Lloyd doesn't have the name recognition of Buster Keaton or Charlie Chaplain, but he made a slew of just-as-hilarious comedic silent films around the same time. Criterion has taken arguably his best film and given it their special treatment.
Movie 43: Featuring a ridiculously talented cast (including Dennis Quaid, Greg Kinnear, Hugh Jackman, and Kate Winslet to name but a few) Movie 43 is really a series of comedy sketches loosely connected by a washed-up producer pitching various movies to a studio exec. It seems to be hated by just about everyone, but it is still intriguing just the same.
Things to Come (Criterion Blu-ray): I've never heard of this science fiction movie, but it was penned by H.G. Wells and produced by the guy who did Thief of Baghdad so it's gotta be interesting.
Wilfred: Season Two: Last week we got the complete collection of the Australian version and now comes season two of the American remake.
Marketa Lazarova (Criterion Blu-ray): They say this is the greatest Czech film ever made. I don't think I've ever seen a Czech film so why not start with the best?
Of Human Bondage: Kino Classics Remastered Edition: Bette Davis was nominated for an Oscar in this classic drama based on the award-winning book.
Hell's House: Kino Classics Remastered Edition: Another Bette Davis drama, and you should never turn down a Bette Davis drama.