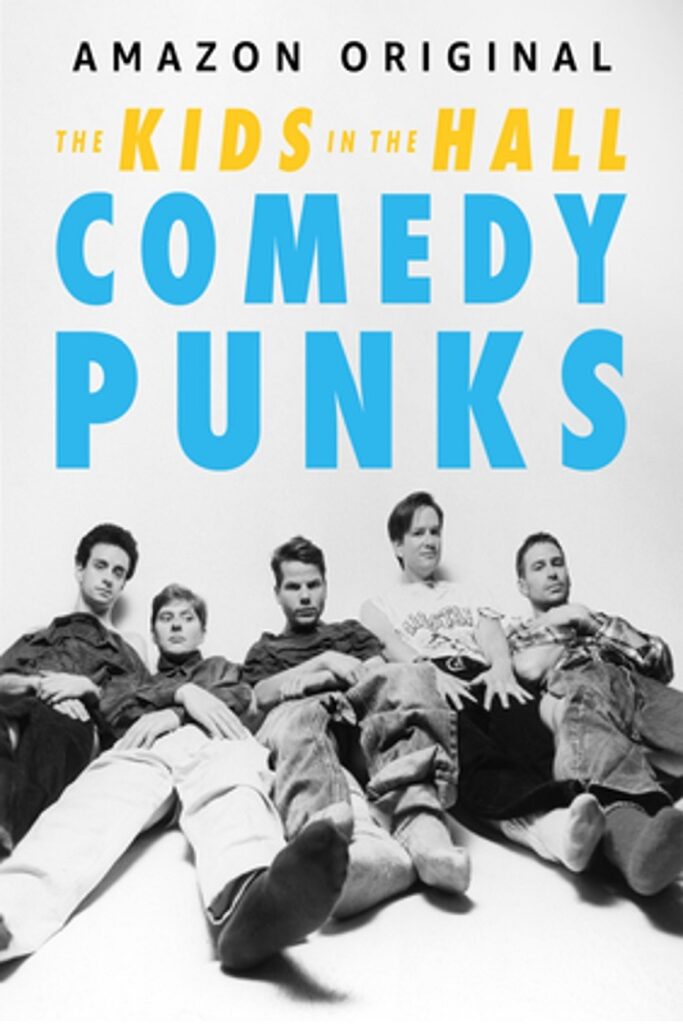 If you're a huge fan of the classic sketch comedy show The Kids of the Hall, you instantly recognize the iconic Canadian comedy quintet: Dave Foley, Bruce McCulloch, Kevin McDonald, Mark McKinney, and Scott Thompson. And you know a lot of the famous characters like the Chicken Lady, the Eradicator, Buddy Love, Billy Dreamer, etc. The show's humor was transgressive, irreverent, edgy, smart, topical, and unique. The world it created was a safe haven and refuge for many misfits and outsiders (such as myself) who didn't have an outlet to be themselves, but finally felt like they were heard and seen. It also took a lot of time to pull off.
Reg Harkema's amazing documentary The Kids in the Hall: Comedy Punks is definitely a must see, even for those who are not acquainted with the guys or the show. It takes a fun and heartfelt dive into what made the Kids household names, and the show an instant success. It does a terrific job of including other famous comedians/peers, such as Mike Myers, Julie Klausner, Jeanne Garaolo, Fred Armisen, and others, as they lovingly geek out to many famous sketches, lines, and the ahead-of-its-time risky comedy that still inspires them to this day.
The doc isn't afraid to go into some deep places, especially highlighting the fact it was probably the first sketch comedy to have an openly gay comedian (Thompson) and cover originally forbidden territory such as queer culture, AIDS, and taboo sexuality. It totally goes straight for the tears (not in a demeaning way of course) as it also details Scott's cancer diagnosis, which at the time had a low rate of survival.
It may have some of the usual tropes of documentaries, where it highlights the Kids' creative traumas, box office/critical failure of their Brain Candy feature film, deteriorating friendships, frustrations, reunion tours and personal problems, but they are so upfront and real about it all that you really overlook those tropes. That's what a true documentary does.
You're going to walk away an even bigger fan after seeing this film. They've gotten older, but the Kids are alright and still just as rebellious, natural, and marvelously insane as they were back then.