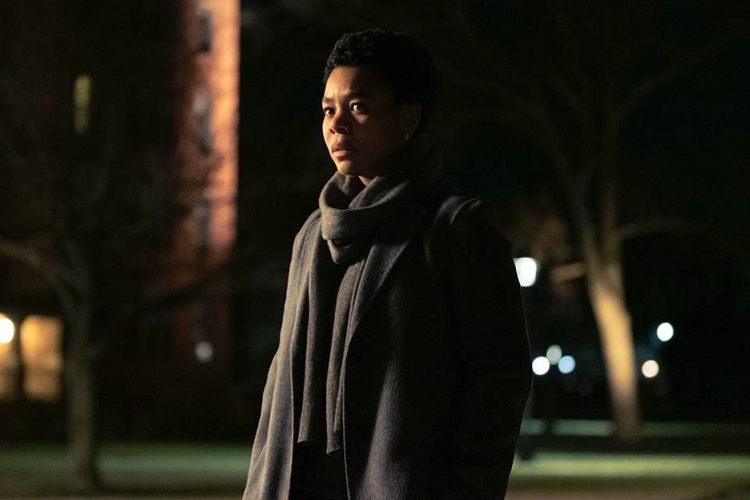 Let's face it, Jordan Peele's Get Out (2018) continues to be the horror gold standard of films about racism and people of color surrounded by unfortunately unending white privilege, but there is no denying the respect you have for other filmmakers trying to replicate its success and potency. It may not be as completely explored or fully realized as Peele's modern classic, but Mariama Diallo's debut film Master does come close.
Regina Hall stars alongside Zoe Renee and Amber Gray, as three black women trying to survive at a prestigious New England college. Hall plays Gail Bishop, the new "master" of one of the institution's component houses, where she's thrilled to be the first black person to do so; Renee is Jasmine, a new student who is happy to have independence and probably her first of taste of freedom; and Gray is Liv Beckman, Gail's friend and Jasmine's teacher of literature and politics. They each have struggles as they try to navigate and keep their heads above water as the college's sinister past rings its ugly head. There also seems to be supernatural forces at work as well, especially because of rumors of a former black female student being hanged by a racist witch in the 1960s. Even more sinister is the fact that majority of the campus' population consists of white people. All three women have to deal with not just the strange occurrences that are happening to them, but also the isolation and clear white judgment that threatens to push them to utter breaking point.
It's a not perfect film. Most of the white people are stereotypes, especially in a chilling scene where Jasmine is dancing at party while when a rap song is playing, and everyone seems to be surrounding her (real or imagined?) as they all say in the N-word at her. Some of the film's themes try too hard and are quite obvious, basically telling us what we pretty much get the gist of as soon as it starts. There's also the horror elements, which are eerie, but mostly seem like a gimmick. There really isn't no need for them, because the white privilege is already disturbing enough.
However, the acting is really good. Hall gives perhaps her greatest performance and is excellent all the way through. She continues to redefine her career and I can see her getting many awards in the future. Renee also holds her own as our young student Jasmine, dealing with being one of the very, very few black students on campus while also processing the typical horrors of college life. Gray has nice moments of her own as the radical professor and connection to both Gail and Jasmine, and she has revelations in the film that you probably won't see coming.
I'm not saying Master is a bad film by any means. Diallo's narrative logics and ideas are in the right place, even if some of them don't always stick the landing.