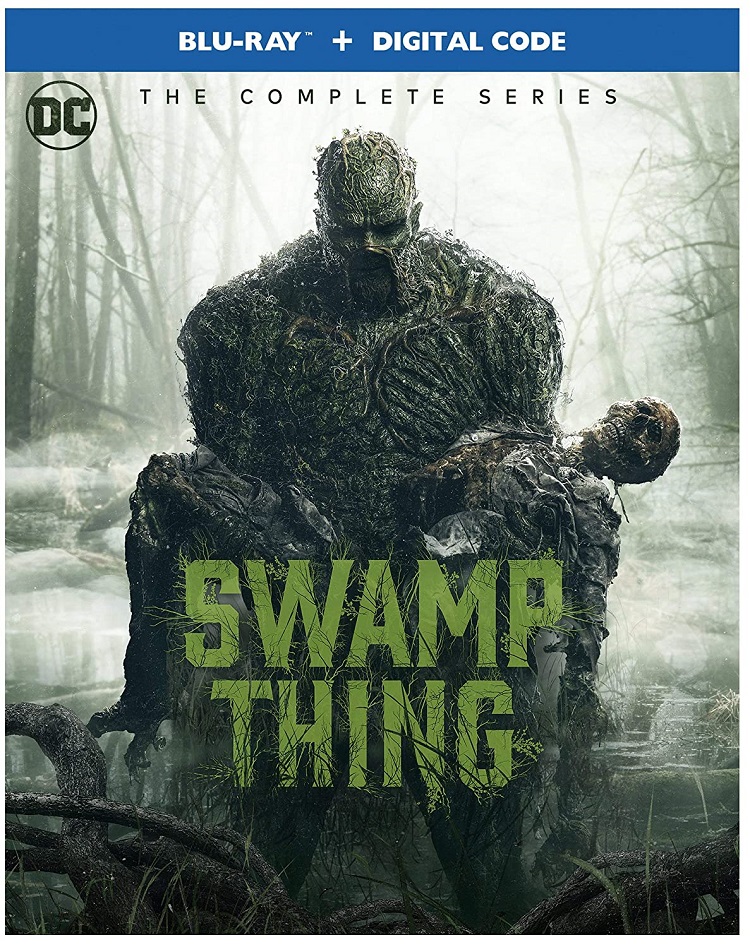 It was doomed from the beginning. Before making its debut on the DC Universe streaming service, Swamp Thing had its initial 13-episode first season cut to 10 episodes. Then, once it finally premiered, the show was cancelled after the airing of the pilot episode. The series was able to play out the remaining nine episodes, as the show aired weekly and didn't release all at once. But the fate of the series was already determined, and those who stuck with it to the end, hoping to get at least some kind of closure, were left gravely disappointed.
It's a pity, too, as this new version of Swamp Thing, which was executive produced by James Wan (Saw, The Conjuring) and Len Wiseman (Underworld), breaks the mold of the superhero formula by focusing more on the horror elements surrounding its titular character and the bleak, Louisiana setting. The world-building and attempts to connect to more popular DC characters, such as Batman or Superman, aren't present, giving more time to the central characters and creating the origins of villains exclusive to the series.
A CDC doctor named Abby Arcane (Crystal Reed) is sent back to her home town of Marais, Louisiana, to investigate a disease that has made many residents very sick. Abby's investigation sees her partnering with a biologist named Alec Holland (Andy Bean), who thinks the disease might have some connection to another job he's performing for local businessman Avery Sunderland (Will Patton). When Alec goes out solo for further investigation, he is shot by an unknown assailant. As Abby and her close friend/reporter Liz Tremayne (Maria Stein) try to locate Alec, a tall, mossy-like creature with dark red eyes known only as Swamp Thing emerges.
That's the overall summary of the main plot, but there are plenty of sub-plots surrounding the other characters within the Swamp Thing universe. We see Avery's relationship with his wife, Maria (Virginia Madsen), is spiraling downward, and he starts having an affair with the local sheriff Lucilia Cable (Jennifer Beals). Meanwhile, Abby is still troubled by the death of Shawna Sunderland, one of her longtime friends and the daughter of Avery and Maria. It happened when they were just about to graduate high school, and Maria is holding a secret in regards to her deceased daughter. There's also a biogeneticist named Jason Woodrue (Kevin Durand), who is brought in to do some extensive research on the swamp and what it contains, and a former stuntman named Daniel Cassidy (Ian Ziering), who owns a local video store and is trying to get back into the acting business.
The show is less about Swamp Thing going after villains and ridding those who plan to bring danger to the small town and more about the characters and their quirks, as well as the people that have become intrigued by what is in the swamp. Of course, this is just the first season, and it's all supposed to be build-up for what was to be many more seasons to come. Unfortunately, that won't happen anymore, and what the fans of the series are left with is something that could have been great but was unfortunately cut short.
With what has already been made, Swamp Thing is a dark and gruesome television series that doesn't cram so many notable characters into its first season in the hopes of trying to keep people interested (I'm looking at you, Gotham). There are several well-known figures that appear throughout the show, and some characters get slight alterations. It does an excellent job of slowly fleshing out certain characters before developing them into the figures they become in the comic series.
One of the great things about Swamp Thing is its reliance on practical effects for the main character and other creatures that appear throughout. The makeup and costume designs are incredibly well-crafted, and the cinematography gives the show an eerie vibe, making it one of the more unique superhero shows to have been created. It also digs a little deeper into Alec Holland as a character pre-transformation and shows how he is adapting to his new life.
The production value is almost movie-level. That is until one of Swamp Thing's vines come out and starts killing people. The CGI for those moments is a little cheap, but don't have a huge impact on the series overall. The show is certainly not for kids, as there are several scenes of bad guys getting ripped apart or stabbed by one of Swamp Thing's vines. Even the first episode has some graphic moments that caught me off guard. And while we will most likely never get a satisfying conclusion, Swamp Thing is still worth checking out for those interested in the character and to also see what was on the verge of possibly being a great series.
Swamp Thing: The Complete Series comes to Blu-ray with a 1080p high definition presentation and a 5.1 DTS-HD audio track. It perfectly captures the incredible design work and all the sounds that pop up throughout all 10 episodes. Unfortunately, there are no bonus features attached to it.