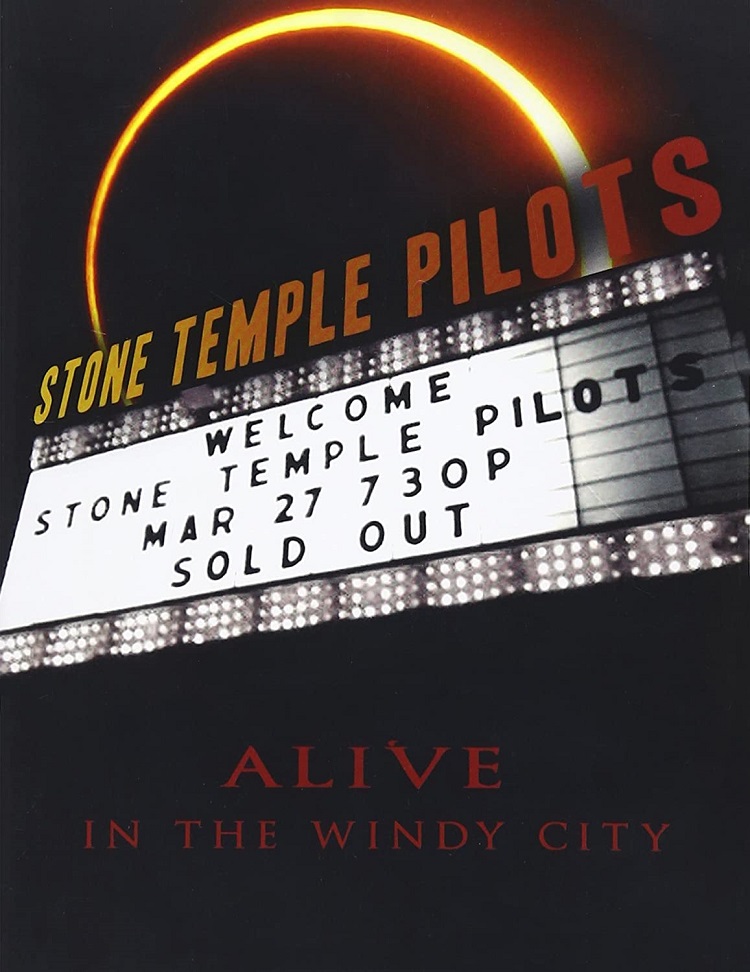 While the members of Stone Temple Pilots have often made for a volatile mix off the stage, there is no denying their chemistry on the stage. In March 2010, the band took to the Riviera Theatre in Chicago, IL, for a rock solid, sold-out show that forms the basis of the band's first-ever concert video release, Stone Temple Pilots: Alive In The Windy City.
The concert opens with "Vaseline," from the band's 1994 album, Purple. Scott Weiland is in strong vocal form on this riff-oriented rocker and both band and audience seem into it. Things stay up-tempo with the driving "Crackerman." In what has become something of a trademark, Weiland alternates between normal vocals and using a megaphone to amplify his voice while guitarist Dean DeLeo delivers a sizzling wah lead.
Although the band first came out of the so-called grunge scene, their influences are more varied as songs such as "Hollywood Bitch" with its '70s glam-influenced power pop and "Between The Lines" from the band's self-titled reunion album prove. They are also known for mellower tracks, as their faithful renditions of the laid-back "Big Empty" and "Creep" demonstrate.
Still, it's the rockers that seem to get the best crowd response. The band plays a raucous version of "Sex Type Thing," accompanied by a fantastic light show. "Dead And Bloated" is particularly heavy here, with the crowd singing along to the song's a cappella intro.
The Blu-ray is offered in 1080i high definition widescreen, presented in a 16:9 (1.78:1) ratio. If offers the choice between DTS-HD Master Audio and LPCM Stereo. Included as a bonus feature is an interview with the band.
Given their history, no one knows what the future holds for Stone Temple Pilots. In spite of this, their live shows still deliver as fully evidenced in Stone Temple Pilots: Alive In The Windy City.