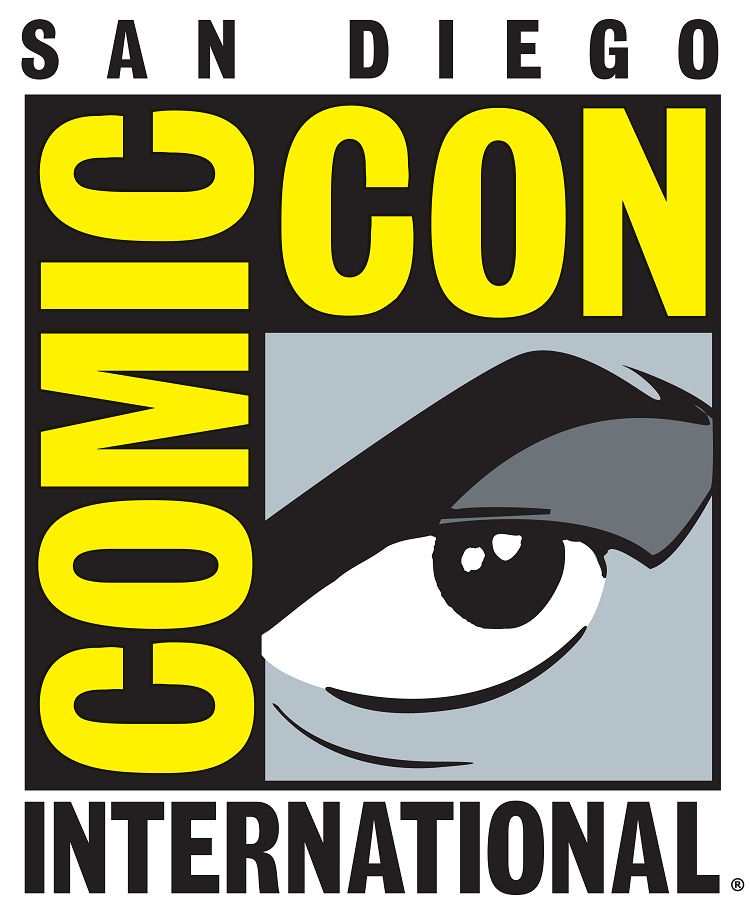 CAC #10: JAPAN AND GLOBAL INFLUENCE: After a morning of making a last trip around the Convention floor, I was shut out of a number of panels including Futurama, Godzilla, and YA authors. This little room caught my attention from an intellectual curiousity point of view. "CAC" stands for Comic Arts Confernce. The story of Yutsoko Chusonji should be a movie. Her story was moderated by Dexter L. Thomas Jr. and included June Madeley and Jonathan Valdez to discuss more of the sociological aspects to her story.
Yutsoko's story is that of a manga artist in the '80s who went to New York and became involved in the hip hop culture and African-American culture in general. She published very informative comics in Japan regarding the culture. Viewed today with the characters and their ebonics, this was a book very ahead of its time. But her reception back in Japan was not as positive. She was seen as disrespecting the Japanese hip hop culture. After an encounter at a nightclub where she almost got assaulted by Japanese hip hop artists, she changed the course of Japanese hip hop.
Yutsoko took this encounter as a time to pump up her homeland's culture and bankrolled Japan's first hip hop show. The show became an overnight sensation and exposed the country to a genre that was just emerging. The show is legendary on both sides of the Atlantic. Her influence is still felt and the popularity of the show over the years has helped the culture stay vibrant. It's great to hear these stories of single artists that had such huge influences on a whole subculture. Great to have this story in my back pocket now.
SPOTLIGHT ON GEORGE PEREZ: This started my run of seeing panels that are "Spotlight On". I've even threatened to go one Con with just going to panels titled "Spotlight On". These usually end up being a bit This Is Your Life and a bit "Behind The Scenes" mixed with A&E's Biography. George Perez is a true legend and has always been on of my favorites.
As you'd expect, there wasn't anything but adoration and love from the crowd for the man. In his 40 years of drawing comics, he's had a huge influence on Justice League, Avengers, Fantastic Four, and is most fondly remembered for Teen Titans. There were many questions about his role on Crisis on Infinite Earths but by far, the majority were about his Teen Titans work. He was appreciative of the compliments and I think it really shows the age of the average Con attendee at this point. He initially talked about being disappointed with recent TV adaptations of his characters, but he has come to realize that they are part of the new generation's vision of the work he did. It was refreshing to hear him not have "old man syndrome" – that everything was better in the past.
George's eye sight isn't what it used to be and has affected his pace to draw comics like he used to, but he's still got some major work on his plate. It's great to get to see the man get the adoration he deserves and take it with the proper humility.
ODDBALL COMICS WITH SCOTT SHAW!: I've been to this panel a few times. Scott Shaw! is a producer (Simpsons, Annoying Orange) and cartoonist. His panel is usually a hilarious slide show of really ridiculous comic covers made even funnier by Scott's MST3K-style commentary.
This year was not to be. There were computer failures that caused the slide show not to be available. It was a great frustration to Scott who wanted to just end the panel as it started. The crowd encouraged him to tell some stories until they were able to get a Facebook page up on the screen. It wasn't what he had planned but he moved on and went over some pictures of old covers that he had covered in past panels. I appreciate his "on with the show" attitude but having seen most of these before I was able to move next door to a panel that I really wanted to see. I mean, nothing could go wrong on two panels, right?
SPOTLIGHT ON SAM KIETH: There is only one Sam Kieth. He's an artist that I can identify immediately without even seeing the credits. He's a unique character too. The problem here was that this unique artist got a little off course at the previous Sandman anniversary panel, talking to Neil Gaiman. We all sat nervously in the room watching a slideshow of his art for the third or fourth time with everyone looking at their watches, wondering if this panel was going to happen.
Sam finally showed up about 10 minutes into the panel. His editor, Scott Dunbier, led a discussion of Sam's career starting with his early animal drawings through Sandman, Wolverine, and Maxx. Sam is one of those artists that doesn't feel like he should be considered with the best artists of his generation. Even when he received the Inkpot Award at the panel (which he called the Dr. Pepper Award), he was humble about his career. Scott had an interesting point that all the great artists think they could do better. He said, only one great artist he ever knew thought their art was perfect. And that artist deserved to say it – Frank Frazetta.
Sam is going to be involved in the re-release of his independent work – with the first book out and a second one coming. He promises a number of large graphic novels to come that he was working on during his recent long hiatus from comics. The crowd was excited by the news but there is definitely a crowd love for more of The Maxx. That book was a million-copy seller in its early days. It's hard to believe in the current sales figures of comics where that would be four times some of the best sellers. He was humble about the success of The Maxx – saying it was because of his association at Image with Todd McFarlane and Jim Lee. It's great to finally hear the man speak of his work but even more exciting for what we are about to see over the next couple years.
SPOTLIGHT ON LEONARD MALTIN: I've sworn by the Leonard Maltin's Movie Guide book for decades. It's been an invaluable source of short reviews, year of release, and cast members. Leonard shows up on TCM and talk shows and movie documentaries all the time. Mark Evanier interviewed him for this hour. It felt like a couple friends hanging out. It was interesting to hear Leonard recreate his journey through films from his youth. He loved genre films more than the hit films of the '50s and '60s.
There wasn't much in the way of news or even outrageous stories. It's just a comfortable hour of stories about his love of everything to do with film. Leonard isn't just a movie reviewer, he's of an older generation that appreciates the whole culture around film. There's an attention to the theaters, the costumes, the direction, and the cult of personality that few writers today consider in their critiques. He's a legend for someone like me who loves film and it's great to see a more relaxed side of him.
HIP HOP AND COMICS: CULTURES COMBINING: I stopped in this panel because there was no description in the program and no listing for it on the outside of the room. The room was one of the least crowded I attended the whole Con and I didn't recognize many of the panelist except Del The Funky Homosapien. The connection of hip hop and comics is relatively obvious from the graffiti culture and album covers of the early days of hip hop. The influence on recent comic culture is there with crossover of hip hop artists to comic books.
Unlike the Black Panel and the Japan and the Global Influence panels, there wasn't nearly the stories here that I hoped there would be. Hip hop is about storytelling and this panel was missing that narrative. This was probably the only panel I attended the whole Con that disappointed me. And it really could have been one of the better ones – it needed more James Brown, more personality and narrative. I just like stories.
THE FORCEY AWARDS: This year's 8th Annual Forcey Awards took place on the last night of the Con. Without further ado – your 2013 Forcey Award Winners . . .
BEST MOVIE – Pacific Rim. A write-in wins in a landslide.
BEST COMIC – Hawkeye. A close vote for all nominees but this one came to the top and I've now read enough issues since that I would have voted for it.
BEST MUSIC – Daft Punk – Random Access Memory. Another runaway winner. Plus, there was a call for this category to lose the "Best CD" title and we'll just go with music, no matter how you consume it.
BEST OF TV – Game of Thrones. In a sea of great TV shows, votes were all over the board but this one inched out a victory. We are full of quality shows and I wouldn't have been disappointed no matter who won.
BEST OF THE WEB – Netflix / Twitter. Once again, votes were split amongst all nominees, but these two are worthy winners. This is the second win for Netflix.
COOLEST ITEM OF THE YEAR – Aw Yeah Comics. Chris Smits tried to deflect this as a b.s. win – that it qualifies under "personal" victories. But he was shouted down, it's cool.
STRIKEFORCE HALL OF DOOM – a record six inductees were added to our roster aka "The Kirby"
Ennio Morricone / James Bond / Jaws / Neil Gaiman / Rankin & Bass / Stephen King
All excellent choices and some that have gone years of coming close and finally got over the hump this year.
THE KINNEY – Women's Rights In Texas. Once again, no clear cut winner and this one pulled in one more vote than many other choices. Can't say we're proud of this victory in most of Texas.
BLAST FROM THE PAST – BEST REISSUE – Jaws Blu-ray w/The Shark Is Still Working. Essentially this Hall of Doom winner got this award based on a most excellent "extra" on the disc. A doc worthy of a separate purchase if I didn't get it on the disc.
I love this Con. It provides me with a year of stories and I hope I've given a hint at some of the greatness that happens in San Diego for four days each year. Creative people gather and awesome happens.