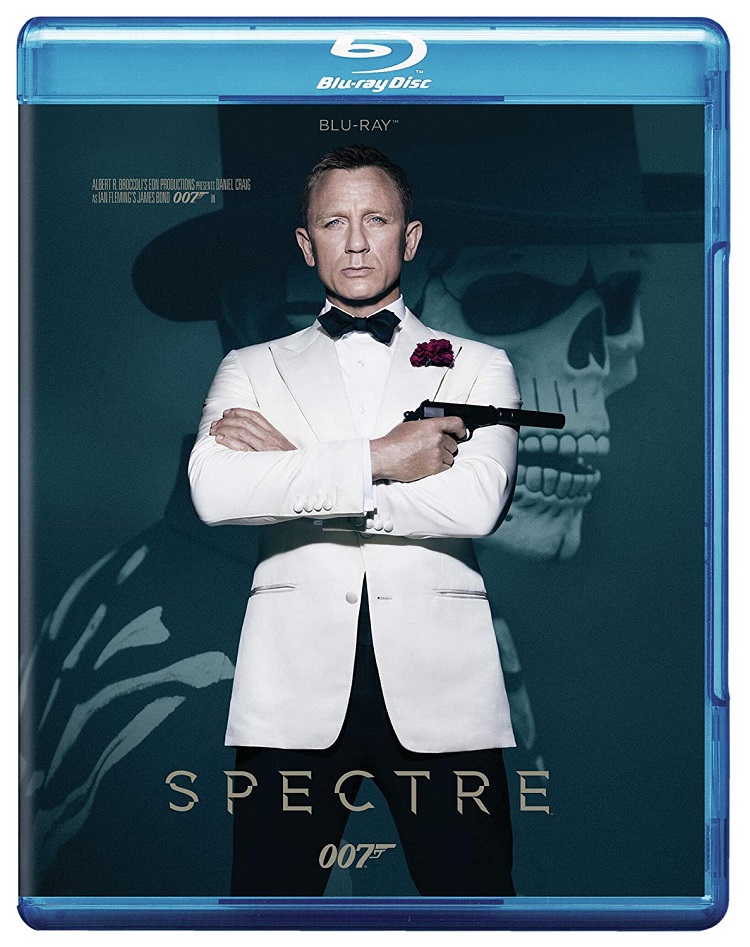 I have many fond memories of watching James Bond. I remember my dad taking me to see him in the theater. I remember catching Octopussy as a pubescent teen on cable in the back bedroom of my grandparents' house. Then they started releasing the films on VHS, and I watched them all over again. I remember being so mad at Timothy Dalton when he got the gig as Bond as I'd heard rumors Pierce Brosnan was going to get the role and I'd loved him on Remington Steele. Then I remember being disappointed when Brosnan did get the role as his movies were mostly terrible.
It's hard to blame Brosnan for that though, as the 1990s rolled into the 2000s, action films were changing. As were the audiences. Films were getting darker, more morally muddled. There was just no longer a place for Bond and his over-the-top but not quite campy action, utterly sexist attitudes, and otherwise rather old-fashioned spy stories. If you want to blame anyone, blame Mike Myers and his perfect for the moment spoof in the Austin Powers series.
When the series was rebooted with Daniel Craig in Casino Royale, honestly I'd kind of moved on. I didn't actually watch the film, despite its good reviews and massive fan love, until a year or so after it was released. I jumped back on that band wagon and have been pretty much there since then despite Quantum of Solace utterly lacking in any real Bond-isms and the less-than-magnificent showing of Skyfall. Which probably explains why I still haven't seen Spectre.
Still, I want to believe that this character has many more miles left in it, though I wouldn't mind seeing Daniel Craig turn the reins over to someone else. It would be nice to see them take the character in some different directions and give it some fresh directorial blood. But no matter what they do, I'll always have a special place in my movie-loving heart for Bond, James Bond, and I always hold out hope that each new film is going to take me to that special place. Read Steve Geise's review to learn what he thought of it.
Also out this week that looks interesting:
Crimson Peak: Guillermo del Toro's haunted house film got less than stellar reviews, but I'm always willing to give a really good director's "attempt to scare me" a good viewing.
A Lizard in a Woman's Skin: This is supposed to be one of Italian shock-meister Lucio Fulci's very best. I've only seen a few films from the director but I'm anxious to see more.
Grandma: Lily Tomlin is getting rave reviews for her performance as a cranky old lady on a road trip with her granddaughter.
The Leftovers: The Complete Second Season: I've not yet dipped my toe into this HBO series about a mysterious event that made thousands of people suddenly disappear and those who are left behind. I've gotten mixed vibes from the folks I know who've seen it, but the premise is intriguing.
The Emigrants / The New Land (Criterion Collection): Max von Sydow and Liv Ullmann star in these two films from Swedish director Jan Troll that charts the lives of a poor farming family's voyage from Sweden to America and their attempts to make a new life. Davy gave it a rave review which you can read here.
Sheba, Baby: Pam Grier stars as a Chicago detective who returns to Louisville, KY to help her father fight mobsters. That description alone puts me totally on board, but add in Arrow Video's usual stellar presentations and I'm first in line.