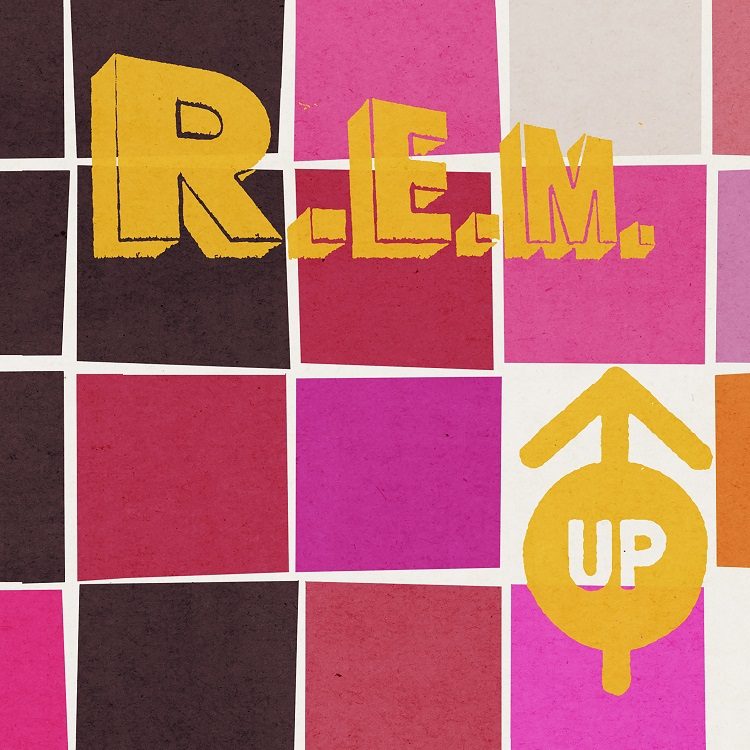 Craft Recordings is celebrating the 25th anniversary of R.E.M.'s bestselling 11th studio album Up with a series of expanded and remastered reissues, all of which are available for pre-order now and set for release on November 10. Created in partnership with the band, the Deluxe 2-CD/1 Blu-Ray edition offers a wealth of material for fans, including the band's previously unreleased set from their guest appearance on the hit TV series "Party of Five." Captured in 1999, the performance includes an 11-song setlist—including enduring hits like "Man on the Moon," "Losing My Religion," and "It's the End of the World as We Know It (and I Feel Fine)"—plus a spoken-word introduction. The accompanying Blu-ray features HD music videos from the 1998 album ("Daysleeper," "Lotus" and "At My Most Beautiful"), a six-song performance from the era (titled Uptake) recorded in a London studio, the album's original EPK, plus stunning hi-resolution and 5.1 surround sound audio. Housed in a 32-page hardcover book, the collection also includes new liner notes from journalist and Talkhouse Executive Editor Josh Modell (A.V. Club, SPIN, Rolling Stone, Vulture) featuring new interviews with the band members.
The expanded reissue, which features the album plus the "Party of Five" performance in its entirety, is also available in 2-CD, digital and hi-res configurations, while the 14-track, 2-LP album will be reissued on 180-gram vinyl. A limited-edition pressing on Green Marble vinyl is also available exclusively at R.E.M.'s official store along with special Up merchandise. All reissue formats feature newly remastered audio by Bob Ludwig at Gateway Mastering.
Available to stream now is the remastered version of "Daysleeper," as well as the band's never-before-released performance of the song from the "Party of Five" taping. R.E.M.'s appearance on the teen drama (which launched the careers of Matthew Fox and Neve Campbell, among others) remains a fond memory. "The intersection of visual and musical art is always interesting, so it was cool to be a part of TV," recalls bassist Mike Mills.
The intimate concert, recorded at Los Angeles' Palace Theatre, was populated by R.E.M. fan club members and served as an opportunity for the band to rehearse their latest material—plus beloved hits—ahead of touring. "There are dozens of great R.E.M. live sets out there, but nothing quite like this up-close oddity," writes Josh Modell. "Loose and happy, the band runs through a good chunk of Up in front of a small crowd…Stipe is chatty, telling stories about accidentally ripping off Billy Corgan (and telling Corgan about it), playing with the Human League on a funny stage at that very venue, and more."