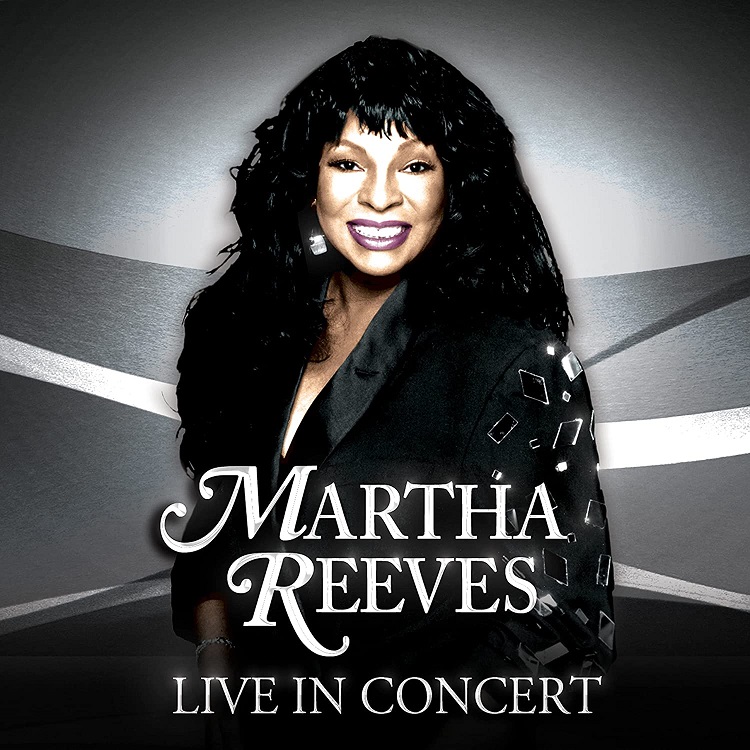 In 2004, Rolling Stone ranked Martha Reeves and the Vandellas at 96 in their 100 Greatest Artists of All Time list. Thanks to Reeve's powerful voice and material written by Motown's greatest songwriters, the group stands as one of the defining acts of the 1960s. "Dancing in the Street" became an unofficial anthem for '60s activism, while "Nowhere to Run" unintentionally expressed the uncertainty and sense of gloom surrounding the Vietnam War. Pop classics like "(Love Is Like A) Heat Wave" and "Jimmy Mack" remain oldies radio staples.
Four decades after the group's breakup, Reeves still tours, this time accompanied by her sisters Lois and Delphine. Their recent appearance at the Newberry Opera House in South Carolina has been issued as a DVD/CD set entitled Martha Reeves Live in Concert. While it is interesting to see a living legend still onstage, her at times shrill voice prevents complete enjoyment of the show.
Featuring a solid backing band, Reeves and her sisters begin with their 1963 hit "Quicksand," immediately followed by another early track, "Come and Get These Memories." The rarely-seen audience predictably reacts most when Reeves performs the most well-known hits: "Nowhere to Run," "Jimmy Mack," "Heat Wave," and the concert closer "Dancing in the Street." The Reeves sisters gamely try to replicate their original choreography, but would be better off executing easier moves. All of the aforementioned tracks are beloved classics, and are best remembered through the original recordings. Weathered by time and some hard living, Reeves' voice has changed in pitch. While this is not always a crucial issue—all voices change with age, of course—it proves to be a distraction during many of these great tunes.
In addition to her classics, Reeves covers tracks by her '60s peers. She gamely tries scatting through "What's Going On" in tribute to labelmate Marvin Gaye. The Beatles are saluted through "Something," but her voice simply cannot hit the varied notes required for that track. For the encore, the trio returns with a medley of soul classics by Stevie Wonder, the Four Tops, and Eddie Floyd, all interwoven with a reprise of "Dancing in the Streets." As Motown veterans, Martha Reeves and the Vandellas would certainly have the credentials to perform those iconic songs. However, Reeves' voice simply cannot match those tracks.
The DVD is professionally shot and the band (particularly the drummer) shines. Fully aware of her legendary status, I really wanted to like this DVD/CD package. Reeves still seems to enjoy performing, which is wonderful for her. However, I question the wisdom of issuing a video that does not show Reeves in her best light. If you want to see a Motown veteran, you might enjoy Martha Reeves Live in Concert. For overall performance quality, however, you may prefer to find footage of past shows, or simply purchase a greatest hits collection and indulge in Martha Reeves and the Vandellas at their peak.