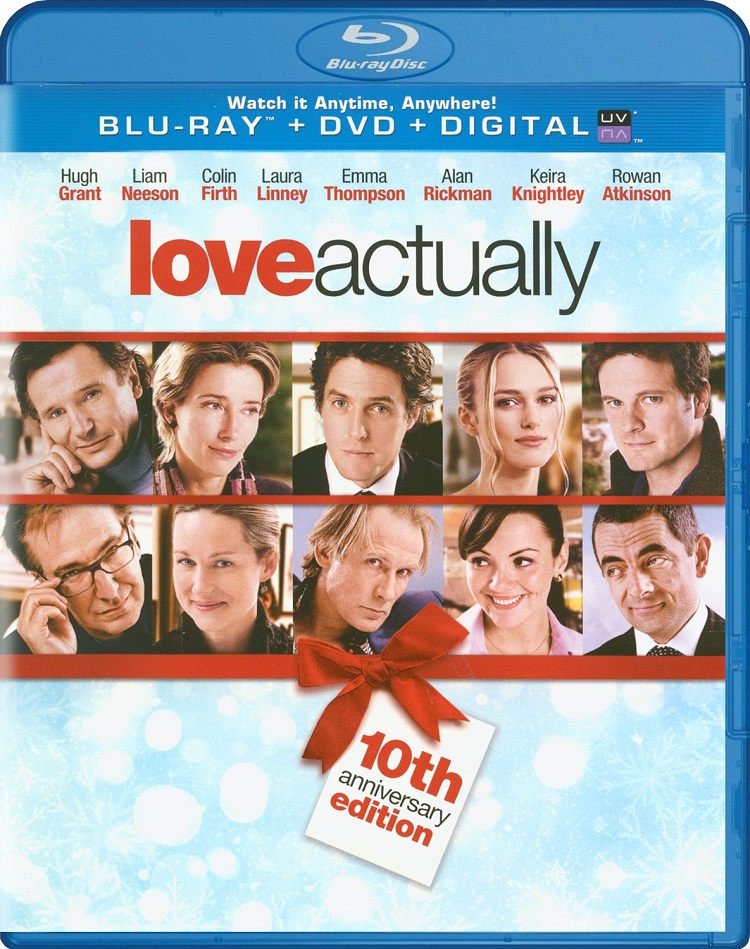 For much of my life I was a hum-bug. I hated Christmas and all its crass commercialism. I do like my family, and spending time with them is always enjoyable, but the rest of it I'd just assume throw out. Oh sure, I like to get presents but the whole "I bought you something so you have to buy me" exchange we do at Christmas makes it less than special.
I hated the crazy people at the post-Thanksgiving sales. I hated the overcrowded malls. I hated the tacky sweaters, the ridiculous ornaments, the bad movies, television specials, and music. Oh, how I hated the music and would ridicule anyone caught listening to or enjoying the music.
I loved hating it if truth be told. In the way that young men love to hate unimportant things with righteous anger. I hated, hated, hated it. Until I didn't. Somewhere along the line, I learned to stop hating Christmas and learned to love it. Getting married helped. Suddenly all those pointless rituals developed a certain meaning. And they were fun. I actually enjoyed taking my wife out to pick out a live tree and then taking it home and decorating it. Decorating the rest of the house was fun, too. As was wrapping up the presents and seeing them sitting under the tree. Then teasing each other over what we got and whether or not we could take a peek.
And the music? Well, I'm still kind of a music snob, but I even found Christmas music to love. The voices of Sinatra and Bing are beautiful no matter what they are singing and they add a certain kind of class to any Christmas moment. The John Denver/Muppets album was a staple in both our homes growing up and now it's always the first disk we play when setting up the tree.
We still don't watch a lot of Christmas movies. Most of them remain rather cheesy and dumb. I suspect when my daughter gets a bit older we'll start viewing the old claymation specials and It's a Wonderful Life again, but for now we're happy to leave the movie out of our merry making.
Well, except for Love Actually. That's an annual tradition. We bought the DVD ages ago on a lark. It was probably my wife who grabbed it as she's a little more cheesy than me. I agreed to watch it though I had my doubts. But then we both found we loved it.
It isn't a perfect movie by any means. It has far too many characters and interlocking stories. Things all too often wrap up a little too perfectly, it isn't particularly realistic, and there are more than a couple of moments that fall flat. But mostly it's really quite charming. The romance is sweet and tingly. The laughs come heartily and often. And it's got real heart. There are dark moments, scenes of real pain and anguish and those moments are real – not the sort of tacked-on sad scenes that so many Christmas stories throw in at the last minute. The characters are fleshed out and well acted and the writing creates this wonderful mesh of scenes and moments that feel like real life even if we know its all just a bit to movie-ish to be real.
And I love it, I really do. It's probably my favorite Christmas movie ever. We watch it every year and I never regret it.
Our copy is an old junkie Chinese bootlegs so I'm excited to see it get a new high-definition upgrade and a 10th anniversary treatment. Even if most of the extras are a carry over from the 2009 Blu-ray treatment. It does come with a new transfer and a nifty little Christmas ornament. Carry over special features include audio commentary, deleted scenes, and some featurettes.
In the last decade since Love Actually came out I've gone from being a total humbug to a great lover of the Christmas season. We now make the film an annual viewing and I'm very excited to get it in this 10th anniversary Blu-ray edition.
Also out this week that looks interesting:
Orson Welles' The Stranger: Kino Classics Remastered Edition: In the 1970s this classic fell into the public domain and has since been marred by quickie home-video releases (many of which contain terrible edits) but now it has been fully restored by Kino. It's also got audio commentary from Bret Wood, the original Nazi concentration footage from filmmaker George Stevens, and the original trailer.
Eyes Without a Face (Criterion Blu-ray): A terrifically moody, poetic (if not particularly scary) French horror film is given the Criterion treatment. Read my review here.
The Fall, Series 1: Gillian Anderson stars as a London cop sent to Scotland to catch a serial killer. The reviews have been kind and I very much like Anderson.
Maniac: Elijah Wood has made some very interesting choices in his post Lord of the Rings career. He's recently revealed his love for all things horror and created Cinespia, which promotes horror films, and now he's starring in this, a horror film in which he stars as a serial killer. Sign me up.
Vikings: Season One: I know nothing about this except that it's the first scripted show from the History Channel and it's about Vikings. That's enough to get me interested.
Pacific Rim: Guillermo Del Toro's big (in every sense of the word) monster movie. It made a ton of money but the reviews were very mixed, and the word from my friends likewise was mixed. It seems that if you like big monster Godzilla-type films then this works, but if you're looking for something more, then it fails. I'm willing to give it a shot even if it will likely lose a lot of impact on the small screen. Gordon S. Miller is declaring it "one of 2013's best Blu-rays.
Embrace of the Vampire (1995) / Embrace of the Vampire (2013): Trying to shed her Who's the Boss image Alyssa Milano made Poison Ivy 2 and this film in which she get all adult and naked. Neither film is any good, but they both hold a certain place in a guy of a certain age's hearts. For some reason they remade Embrace and now you can buy both on Blu-ray. You can read my reviews here and here.