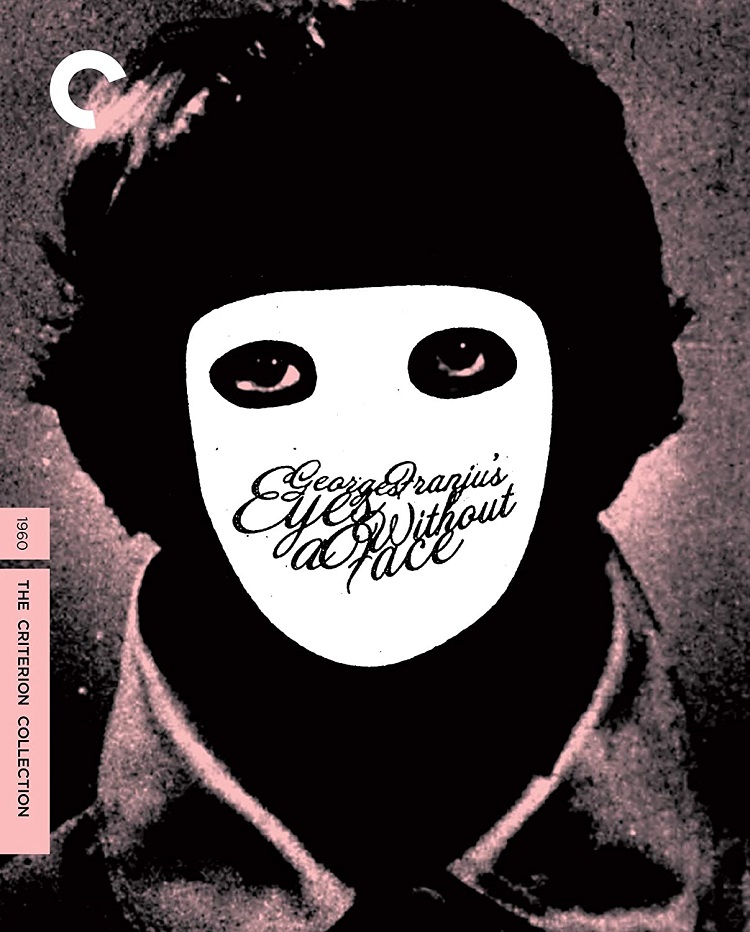 In the 1950s French critics and cultural purveyors thought that horror films were beneath them. Monsters and gore were not the sort of thing French filmmakers should bother with nor the cultured filmgoer should watch. The filmmakers mostly agreed but the public was becoming enamored with such British horror films as The Curse of Frankenstein and Horror of Dracula.
Producer Jules Borkon decided the critics could stuff it and embarked upon making a new French horror film. He enlisted director Georges Franju (a documentary filmmaker who was just then making his first fictional film, Head Against the Wall) to help him. Franju who grew up with the cinema fantanstique and the films of people like Georges Méliès and Louis Feuillade was excited with the opportunity to make a film in the genre.
While Borkon was happy to let Franju make the type of film he wanted, he cautioned him against making his movie with too much blood (which would upset the French censors) or with animal torture (which would upset the English censors) or having a mad scientist (which would upset the still sensitive about the whole mad Nazi censors.) The film, of course, has a mad scientist who tortures animals and a very bloody scene. But Franju's handling of such sensitive material is nothing short of poetry.
It made it past all the European censors without a problem (though it was still controversial upon release), but the Americans made several cuts and strangely renamed it The Horror Chamber of Dr. Faustus though there is no horror chamber or a character named Dr. Faustus. It was also teamed with another movie, Manster (because he got one man head and one monster head both sharing the same body – and if any movie needs a Criterion Blu-ray release that has to be it) for a double-feature billing.
The plot is straight-up classic '50s horror material. The mad scientist Dr. Génessier's (Pierre Brasseur) daughter's face has been horrible mangled due to an automobile accident caused by the doctor. Luckily, he has recently devised a way to transplant one person's face onto another. Unluckily, that new face has to be taken from a living human.
The doctor's assistant, Louise (Alida Valli), who herself has benefited from a face transplant, sets out to find a similar-looking young lady she can lure back to the lab and give the daughter, Christiane (Edith Scob), her new face. A few setbacks (and a new face that doesn't take) causes Christiane to rethink her life, family, and the idea that maybe having to wear a mask the rest of her life isn't the worst thing that could happen.
There is terror, blood, mad plots, and wild dogs galore. Yet it never feels like your typical horror movie. Franju has more than just thrills and cheap scares in mind. He's concerned with ideas like identity and just how far one might go to appear normal, or beautiful. He's making a genre picture that redefines its contraptions while at the same time remaining true to them. He's made a horror movie that is just as beautiful as it is scary.
The Blu-ray comes with a new high-definition digital restoration with uncompressed monaural soundtrack. It looks fantastic. It is a black and white film with lots of great shadows and expressionistic angles and compositions. The blacks are rich and glorious and the whites good and stark. It is a moody film and it shows just wonderfully in this restoration. The audio is pretty sparse but I had no trouble understanding the dialog (well, I don't speak French so I couldn't actually understand what they were saying but I heard them clearly) and everything else sounded crystal clear.
Criterion has loaded the disk with extras once again. There is an interesting feature that shows selections from a 1985 documentary that interviews the writers of the movie, Pierre Boileau and Thomas Narcejac. A brand new interview with Edith Scob gives some nice insight into her role in the film. There's also a hilarious archival interview with Franju from and old television series. Franju and his interviewer (who is dressed like a mad clown) stand inside a goofy mad scientist set while Franju presents himself as a serious filmmaker who doesn't have time for ridiculous genre questions.
Also included is Blood of the Beasts, a 1949 documentary about the slaughterhouses of Paris that is much more bloody and horrific than the fictional film. Lastly is a great big booklet featuring essays by Patrick McGrath and David Kalat.
Eyes Without a Face is a mesmerizing, poetic film that is more disturbing than horrific and while it embraces the horror genre, it manages to rise above it as well and present itself as a masterful work of art. Criterion's new Blu-ray is utterly gorgeous and filled with their typical supplementary materials that truly allows the viewer to understand the film and its makers better.