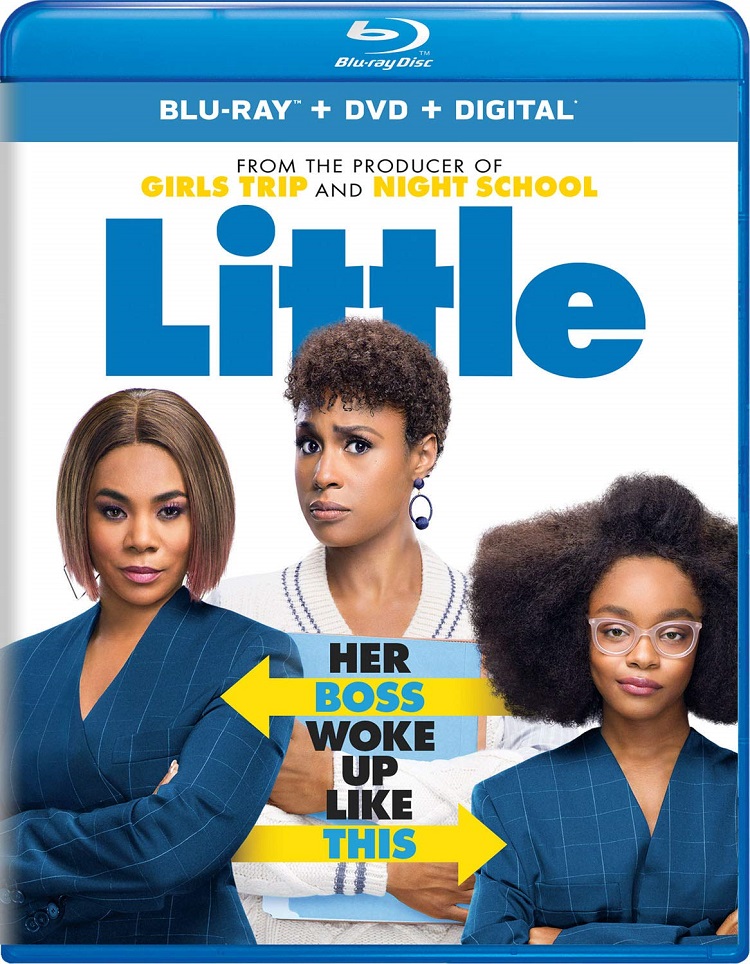 The central premise of Little is that it's pretty much a reverse Big. It depicts a 30-something woman who magically becomes her 13-year-old self. However, while Big and its female counterpart 13 Going on 30 handle the perils of wanting to grow up too fast, Little offers its own distinct storyline. Little attempts to handle the topic of bullying and how it turns us into the tormentors we despise.
When the film first opens, 13-year-old Jordan Sanders (Marsai Martin) is performing a science act at her school talent show. But when she gets ridiculed, she swears that she will never let anyone make her feel "small" again. When she grows up and becomes a successful tech mogul (Regina Hall), she ends up becoming the boss from hell, stomping over anyone that dares to cross her. But when she magically reverts back to her young self, she gets an opportunity to start over and become a different person. Also, she does so with the help of her mistreated assistant April (Issa Rae).
In addition, Jordan turning into a young girl illustrates how even as she grew older, she's still been the same angry and insecure child with an overgrown ego. Plus, the young version of her is played with expert comedic deadpan by Marsai Martin. She may be known from the TV series Black-ish but her performance in this proves she might have a future as a film talent both as an actress and a producer since she executive produced the picture, becoming the youngest person to produce a Hollywood movie in the process.
As for Regina Hall as older Jordan, she's the reliable comedic talent she always is. However, her antagonistic boss character is unlike other characters we've seen her play. Meanwhile, Issa Rae easily plays off of both actresses playing Jordan thanks to her rapid fire delivery. Even if her character isn't as well-developed, she still manages to be the film's surprising MVP.
All three ladies are terrific, though, and easily carry a film that showcases familiar beats. As entertaining as Little may be, it admittedly still goes places where you might expect it to. Also, there is an unfortunate transphobic joke thrown in that is completely unnecessary. But despite those slight flaws, it still manages to provide constant laughs.
In conclusion, Little might not change the face of the comedy genre. However, it still is an entertaining time at the movies and has some profound messages behind it. Plus, the three main actresses alone are worth the price of admission. Even if the film's familiar premise is a deciding factor as to whether to see it, I'd say at least check it out for the talent involved.