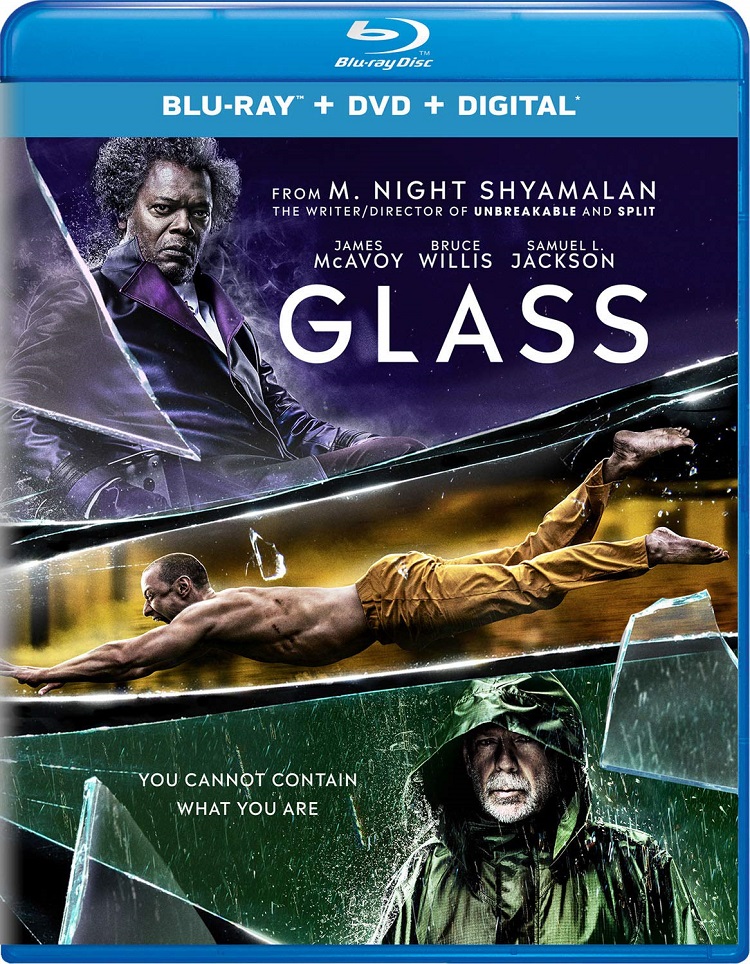 With the huge success of The Sixth Sense, director M. Night Shyamalan was able to make just about any film he wanted. He followed it with a series of similarly themed films full of dark emotion, supernatural mysteries, and a twist ending. He quickly went from critical darling to critical punching bag. Apparently, his movies still make money because he's still making them, but I tuned out after The Happening. In truth, I turned out earlier than that, but that was the last film of his I actually watched.
Of the films I have seen, Unbreakable is my favorite. It came out in 2000 around the same time as the first Bryan Singer X-Men film, which is really when the modern superhero movie came into existence. This was before Spider-Man, before the Dark Knight trilogy and a good eight years before the Marvel Cinematic Universe. It remains a unique take on the superhero genre with Bruce Willis playing a guy who doesn't even know he is a superhero and Samuel L. Jackson as someone who is just dying to become his nemesis. The tone is somber. There are no big action sequences or splashy computer effects. It isn't a perfect film but it is an interesting one. I always thought it deserved a sequel.
The big twist at the end of Shyamalan's 2016 multiple-personality thriller Split is that it is exists in the same universe as Unbreakable. With Glass, Shyamalan has finally given Unbreakable a proper sequel, adding in characters and elements from Split. I've not seen Split but now that they are all available on Blu-ray, I'm gonna have to sit down and watch the entire trilogy. I'm holding in my expectations as the reviews haven't been all kind, but I'm pretty excited to give it a whirl. We are holding a giveaway, which can be entered below.
Also out this week that looks interesting:
Replicas: Keanu Reeves and Alice Eve star in this sci-fi action flick about a synthetic biologist who tries to bring back his family after they die in a car crash.
The Kid Who Would Be King: Fantasy film set around the King Arthur and Excalibur stories starring a bunch of kids in the modern world.
Victoria: The Complete Third Season: Jenna Coleman stars as Queen Victoria in this series from PBS.
Diamonds of the Night (Criterion Collection): Czech drama from 1964 is about two boys who escape a train taking them to a concentration camp.
Bisbee '17: A mining town on the Arizona-Mexoco border reckons with the day it deported 1200 migrant minors 100 years ago.
Escape Room: Horror film about six strangers who find themselves locked inside a room where they must find the cause to escape or be killed.
Justice League vs. The Fatal Five: A new entry into the DC Animated Universe.