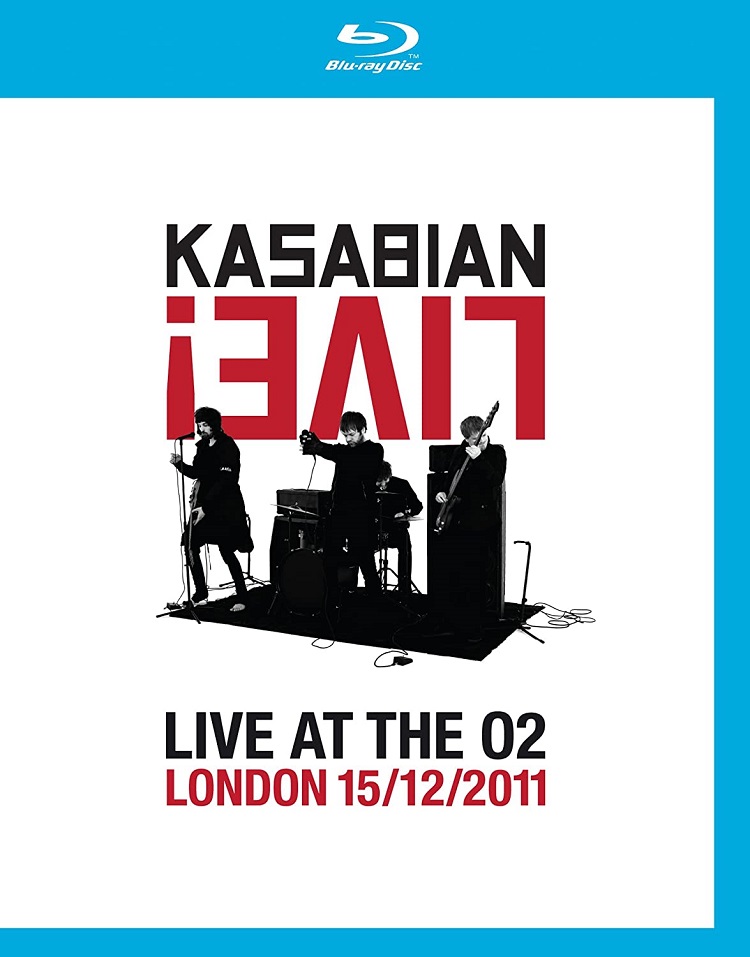 British indie rockers, Kasabian, took the UK and Ireland by storm with a sold-out arena tour at the end of 2011. Their energetic live performance was captured for the band's first-ever Blu-ray release, Kasabian: Live! – Live At The O2 London 15/12/11.
Filmed in high definition, both the band and crowd seem amped up for the event, with the band offering spirited performances and the crowd returning the energy to the stage. The show opens with "Days Are Forgotten," from the band's most recent album, Velociraptor! The opening is dramatic, with a giant white arch on stage during the song's droning intro. A wild screen and light show takes place, with effects appearing both in concert and on the Blu-ray itself and lead singer, Tom Meighan, first appearing on the stage as a digital light. It's a dramatic entrance for the band during this melodic track.
Next, the band goes back to 2006's Empire for "Shoot The Runner." Meighan and guitarist Sergio Pizzorno trade vocals on the track, which has a garage rock edge and driving drums. The band stays in up-tempo mode with "Velociraptor!," mixing garage rock with a melodic chorus and Middle Eastern overtones.
The Dirty Pretty Strings join the band on stage for the hard-driving "Where Did All The Love Go?" The strings provide a dreamy element during the choruses that contrasts nicely with the rest of the track. "I.D." is an eerie track, with its pulsating keyboard intro courtesy of Ben Kealey.
The Blu-ray is offered in 1080i high definition widescreen, presented in a 16:9 (1.78:1) ratio. If offers the choice between DTS-HD Master Audio and LPCM Stereo. Also included as a bonus feature is a documentary on the band.
Over the past eight years, Kasabian has established itself as one of the more successful newer bands in the UK with one platinum and three multiplatinum albums to its credit. The band delivers an energetic live show, as evidenced in Kasabian: Live! – Live At The O2 London 15/12/11.