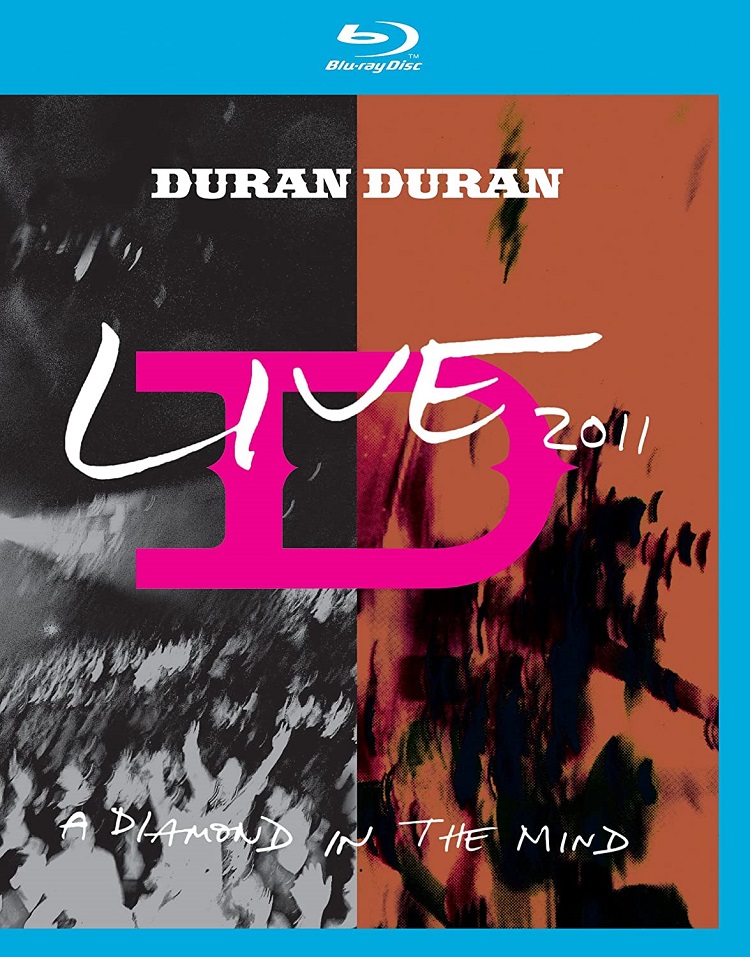 Duran Duran has always been as much a visual experience as an audio one. During the 1980s, their songs dominated the airwaves and their videos — shot in exotic locales with exotic women — dominated MTV (back when they still played music). This aspect of the band translated into their live shows as well, so it is no surprise that for their first live release in nearly a decade, Duran Duran: Live 2011: A Diamond In The Mind, the band would release a Blu-ray.
The stage show does not disappoint, either. The band wanted the stage to have arms that appeared like the aliens in War Of The Worlds, while pop culture, science fiction, and psychedelic images shared space on the screens with images of the crowd. Above the stage were four heads that alternated between band members, skulls and robots, among other things — but what of the music?
The show opens with "Before The Rain," from the band's most recent album, All You Need Is Now. Singer Simon Le Bon's voice is in fine form after nearly losing it in early 2011. Nick Rhodes' keyboard sets the mood in this atmospheric ballad. Up next is "Planet Earth," from the band's self-titled debut. Though the track is 30 years old, it sounds surprisingly current and could fit in with today's pop music.
Duran Duran extends the multimedia experience during "A View To A Kill." Rapid-fire special effects and lighting not only fill the stage, but also the Blu-ray itself, making the viewer feel part of the show. The band delivers spot-on renditions of their classic hits, "Hungry Like The Wolf" and "Rio," with the former in particular offering a spectacular light show.
The Blu-ray is offered in 1080i high definition widescreen, presented in a 16:9 (1.78:1) ratio. If offers the choice between DTS-HD Master Audio and LPCM Stereo. Bonus features include additional live tracks, including "Is There Something I Should Know?" and a behind-the-scenes documentary on the band.
Duran Duran has managed to combine good pop sense with good fashion sense and it has aided in their longevity. Duran Duran: Live 2011: A Diamond In The Mind shows a band that has lost nothing to time and proves they are more than their pretty-boy image.