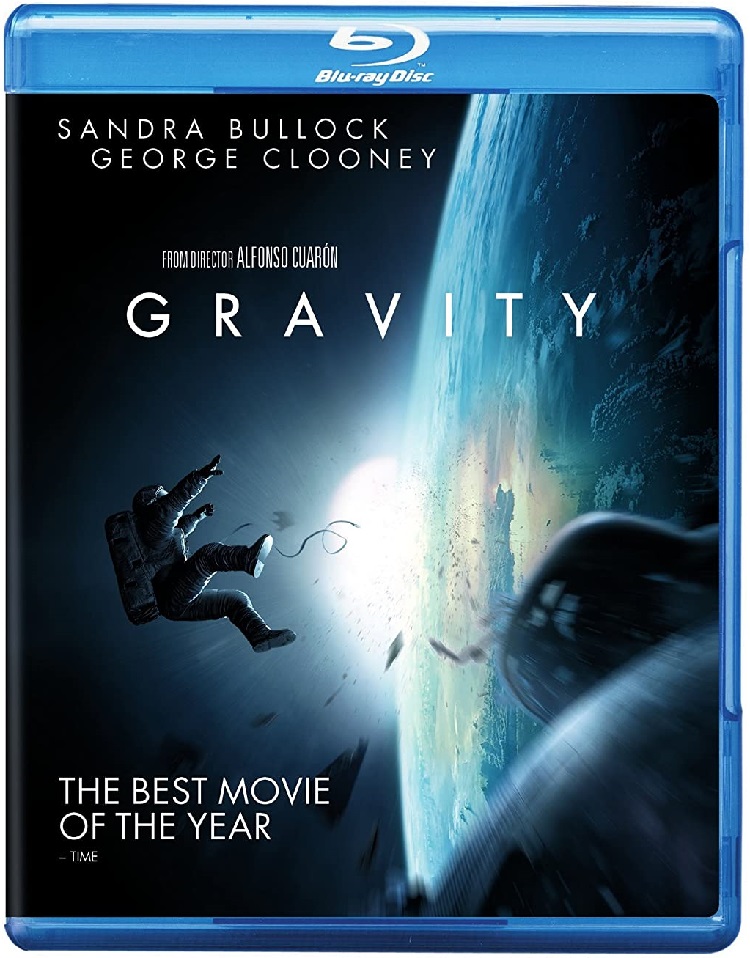 I'm really not a Sandra Bullock fan. She's attractive and certainly charming, and I really can't knock her acting chops, but there's just something about her that makes me not like her. Perhaps its that she spent so many years making so many bad movies. Unlike Matthew McConaughey, who also made a slew of bad movies (some with Bullock), she didn't start her career with interesting choices before going for the easy dollar. Both stars are now making interesting and critically acclaimed films, but while I'm quick to forgive McConaughey (and make his films my Pick of the Week), I still begrudge Bullock her silliness.
Still, he is undoubtedly making some good movies and acquiring lots of awards, and so I must begrudgingly start giving her some respect. Or at least start watching her movies. Gravity is a movie that I'll see almost in spite of her. It also stars George Clooney, was directed by Alfonso Cuaron, and is about two people being set adrift in space. I'll pretty much see anything with any one of those in them.
The trailers for Gravity look stunning, the critics and audiences seem to all adore it, and even though it's got Sandra Bullock as its star, I still gotta make it my Pick of the Week.
Also out this week that looks interesting:
Nebraska: Bruce Dern is getting all kinds of accolades for this Alexander Payne story about an old man and his son on a road trip. Payne is one of the most interesting directors working today and Dern has always been terrific even when he's making terrible films.
Blue is the Warmest Color (Criterion Blu-ray): Another critically acclaimed film. This ones from France and apparently is pretty explicit in its sexuality, but also in its warm depiction of youth. Criterion has already stated they will later release a version with more extras so only get this if you are only interested in the film itself.
Thor: The Dark World: The first movie based upon this comic book character was surprisingly decent. Critics haven't been as kind to this one, but I'll give it a shot.
Muscle Shoals: A documentary about the legendary studio.