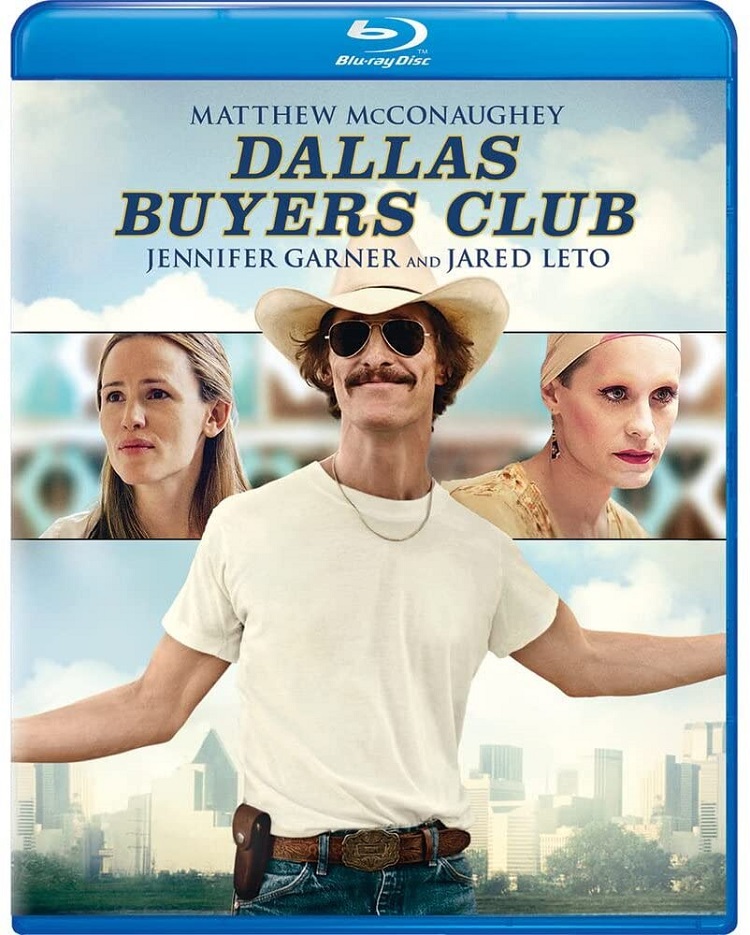 I believe I first saw Matthew McConaughey as "past his prime, but still picking up high school girls" David Wooderson in Richard Linklater's wonderful Dazed and Confused. But I didn't really recognize him as someone to watch until A Time to Kill. That movie was supposed to make him a star, but it failed to make it big with audiences and the buzz around McConaughey kind of died with it. He made a few other critically acclaimed films but mostly sank into romantic comedy schlock that undoubtedly made him plenty of bank and lots of women fans, but lost his value to movie fans like me.
And then just as quick as he'd fled the high ground he came right back. Dude has been turning in acclaimed performance after acclaimed performance. It was another Richard Linklater film that seems to have done it. Bernie came out in 2011 and since then he's made five films, four of which have won him loads of accolades and one, The Paperboy, bombed in pretty much everyday a film can bomb, but at least it looks interesting and is miles away from schlock like Sahara.
His turn in Dallas Buyers Club has generated nonstop buzz (as has the movie) and now both are nominated for Oscars. But it's not just McConaughey, who've I really have always liked even when I was praying he'd choose better movies, that makes this interesting; it's the whole picture.
McConaughey plays Ron Woodroof who is a rough and tumble lowlife redneck who gets AIDS, befriends a transgender (Oscar-nominated Jared Leto), and takes on the pharmaceutical industry and federal government by buying and selling AIDS medications that are not yet approved by the FDA.
Sounds good to me. Add to it all the buzz and you've got yourself a recipe for my Pick of the Week.
Also out this week that looks interesting:
About Time: Writer/director Richard Curtis has made a career out of funny, slightly-off ensemble comedies. This one involves the usual boys and girls looking for love but throws in some time travel into the mix.
Romeo & Juliet: Julian Fellowes, the guy behind Downton Abbey, adapted the play into a new film. Not sure we need another R&J film, but I'm always willing to give Shakespeare a shot.
Burton & Taylor: Helena Bonham Carter and Dominic West star as the volatile lovers and Hollywood stars.
The Lady Vanishes: A new adaptation of the Hitchcock classic. Again not sure it needed updating, but I'm interested in what they do with it.
Escape Plan: Arnold Schwarzenegger and Sylvester Stallone star. That's pretty much all you need to know.