Pop Culture Ephemera

The Death Of Dick Long (2019) (Directed by Daniel Scheinert): "What'd, y'all knock over a bank?" – Lake Travis. When band practice ends for the three friends and they ask each other "Wanna get weird?" at the beginning of the film, I did not take that as a warning instead of a question. The title gives away which of the band members will not survive the night. The rest of the film is a dark, very dark humor, comedy of errors as Zeke (Michael Abbott Jr.) and Earl (Andre Hyland) try to hide Dick's death from their friends and family and the police. This small town Alabama setting is full of characters that feel like Southern brethren of Coen Brothers's characters. Directed by Daniel Scheinert (half of The Daniels, Everything, Everywhere, All At Once), it makes me want to see his new film, How To Blow Up A Pipeline (2023) set in Texas. Daniel was raised in Alabama and everything about the film feels realistic despite the mic-drop, stop-the-film reveal of Dick's cause of death. It's weird, I'm not going to sugar coat that there isn't a message or redeeming theme, but I found myself oddly satisfied to just enjoy the weirdness.
The Flash – "Wildest Dreams" (S.9 E.7) (CW) (2023): "So we're stuck in a dream. Our bodies are dangerously close to overheating. And you're worried about an award?" – Nia Nal. Now I'm starting to feel like we (viewers) are being dragged through different Universe versions of the same stories. We've already gone through a literal Groundhog Day episode and the important theme of the season revolves around Barry (Grant Gustin) and Iris (Candice Patton) knowing their future and how you deal with your whole life being mapped out. This episode brings together Iris and Nia Nal (Nicole Maines), last seen in Supergirl. Iris and Nia Nal are trapped in an intriguing Dream World that shows Iris some potential presents that might have happened to her. You have to suspend lots of disbelief (I mean, you are watching a show about a man who can "run into the future"). The Dream World rules are pretty similar in most shows where characters are stuck in a dream. There's always a point at which if you die in the dream, you die in real life. By The Flash standards of this season, this is a pretty decent episode. I have seen that they can do better and am still disappointed that we are limping to the end.
Fat Larry's Band – "Zoom" (1982) (from Breakin' Out): "Smack just one kiss and I was outta whack / All at once there was no turnin' back" This Philly Soul/funk outfit never became the hitmakers that I thought they would be. Fat Larry would be dead by 1987 and this would be one of the few songs to make even a wave in the United States. There's a hint of that first Wham! album in the way this song feels like a band playing at a tropical club. This "love at first sight" song still has my head boppin' today.
When Dinosaurs Ruled The Earth (1970) (Directed by Val Guest) : "The beginning of love, hate, and fear." – Nararrator. This Hammer film is the third in their "Cave Girl" series. They started with One Million Years B.C. (1966) with Raquel Welch, Prehistoric Women (1967), and after this film, finished with Creatures The World Forgot (1971). To my memory, this is the only one of the series to feature men and dinosaurs existing together. The special effects are decent for what appears to generally be a low budget with very few sets. There's only "caveman language" but the plot seems to involve a tribe who tried to sacrifice their blonde women and one, Sanna (Victoria Veltri), was saved by a fisherman from a neighboring tribe. The rest of the film is either dinosaur attacks, women in cavewoman bikinis wrestling, or Sanna running in her cavewoman bikini. I have no doubt this was a box-office success. It's obviously corny and lacks much beyond dinosaurs and bikinis. I'm not saying I was disappointed. If the title sounds familiar, Spielberg paid homage to it in Jurassic Park with the title being on the banner that hung in the Welcome Center on Isla Nubar.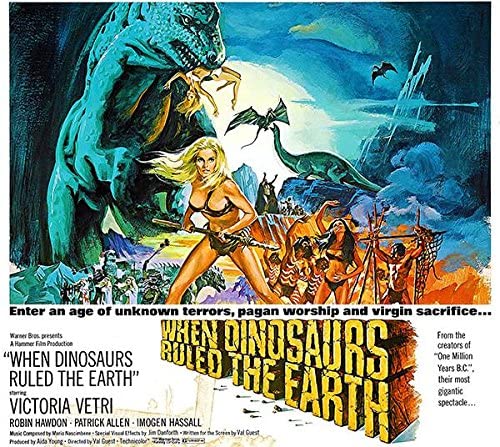 Cam (2018) (Directed by Daniel Goldhaber): "You stole my face and now I'm going to get it back!" – Alice. If this film didn't keep appearing on "Best of Blumhouse Productions" lists, I would have turned it off before getting to the first twist at the 30-minute mark. I would have missed the story becoming a Kafka meets Hitchcock film as Alice (Madeline Brewer), a cam girl, wakes up to find her account taken over by a model who looks and acts just like her. As no one believes her, it's up to Alice to go through the looking glass to figure out what has happened. If at this point you were checking to see if this is a live-action version of the Perfect Blue (1997) anime, I would congratulate you and tell you I did the same. But then again, if the film wasn't on those best-of lists, I would have turned it off before it hit the hour mark and the writers lost their treatment and forgot how they wanted to end the film. There are so many potentially interesting endings and it doesn't end up fleshing out any of these flesh-based possibilities. In the 2023 day of ChatGPT, this could be remade in a more scary and believable scenario. I can only put the middle 30 minutes in any "Must See" category.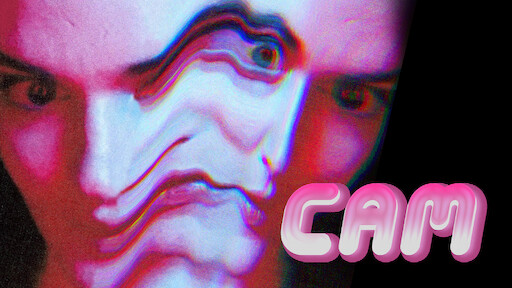 Best of the Rest
I still don't get the appeal of Marmite but this ad helping parents figure out if their baby will love or hate Marmite gives me the giggles.
I love words. Almost all of the words that I know have their appeal in one way or another. It's fun to peruse Dictionary.com for their take on new words and their research on old words. This list of long words is fun. The most fun fact to me is that "supercalifragilisticexpialidocious" was around before Mary Poppins (1964) but that the Sherman Brothers are credited with the spelling of it.
Sunday Morning Tuneage Flashback
On the Sunday Morning Tuneage of 11/11/2007, Christian's football season came to an end and Dee had six friends over for a sleepover for her 10th birthday. I was worried that Friday Night Lights was #73 in the ratings and concerned that Samantha Who? was #14 in the ratings with 14.2 million viewers (that would be the top show of the year today). My #48 film of all-time was Brief Encounter (1945). This David Lean film would still be ranked about here if I was to redo the list mostly because of how it helped spur my love of classic films when I worked at Liberty Street Video in Ann Arbor in 1987. Jorja was leaving C.S.I., and The Office was still my favorite. There was an episode I was pretty excited to see on a show that I wasn't watching regularly.

SpongeBob SquarePants – "Atlantis SquarePantis" (S.5 E.12) (NICK) (2007): "Art is what happens when you learn… to *dream*." – Lord Royal Highness. By 2007, I had lost touch with the show. It had already fallen out of favor with the original adult fandom. This episode caught my attention because of the appearance of David Bowie as the voice of Lord Royal Highness. This double-length episode was full of songs, but none of them by Bowie. So imagine an already disappointing plot about SpongeBob and Patrick finding the missing half of a amulet that leads them to Atlantis. The show pulls humor from a combination of The Wizard of Oz and liberal doses of Willy Wonka and the Chocolate Factory. Lord Royal Highness feels dropped out of The Yellow Submarine. It should work and it doesn't. I appreciate the adult level nods in the script but I remember much better episodes.
1973 in Review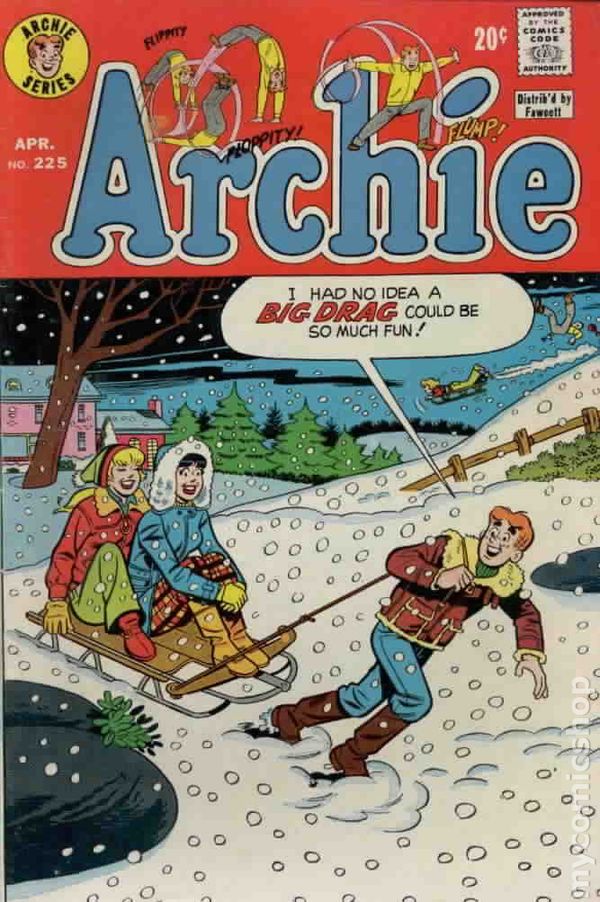 April – Archie #225 includes a cover by Dan DeCarlo and stories include "Missionary Impossible" and "Everything's Sew Sew".
April 17 – Federal Express starts deliveries out of the Memphis Airport. They manage to get 186 packages to 25 cities.
April 18 – Soylent Green debuts, set in the far distant future of 2022. The film gets terrible reviews and does practically nothing at the box office and is somehow maintains as high a pop culture knowledge as almost any film from 1973 that isn't called The Exorcist.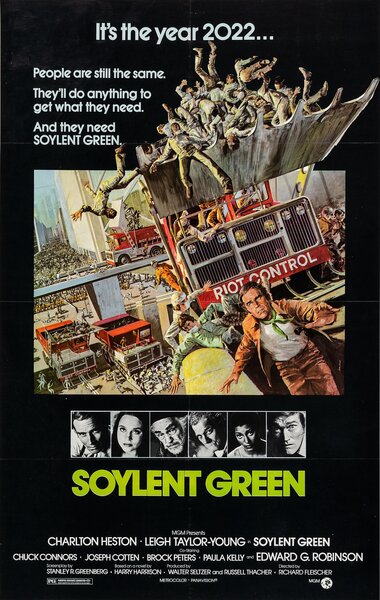 What the Hell Did I Put in My Mouth?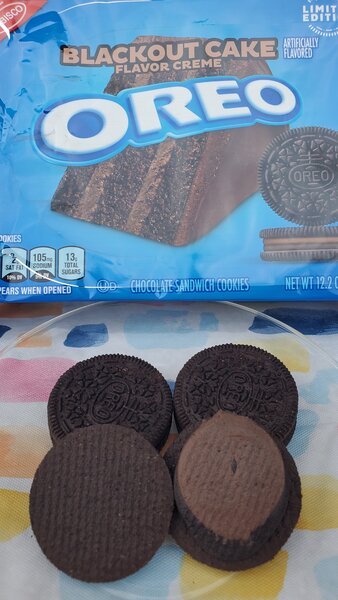 Oreo: Blackout Cake
It's two layers of creme like a Double Stuf. There's a layer of chocolate cake and a layer of dark chocolate cake creme between the two chocolate biscuits. I only know Blackout Cake as an East Coast deal. I've never had one. If this is how they taste, then sign me up. The real Blackout Cake appears to have a pudding component that these do not. Are they as good as the recent Brookie-O? Not really. They are on par with the normally available dark chocolate, but these don't have the bitterness of those. A really good entry but not pushing any new boundaries.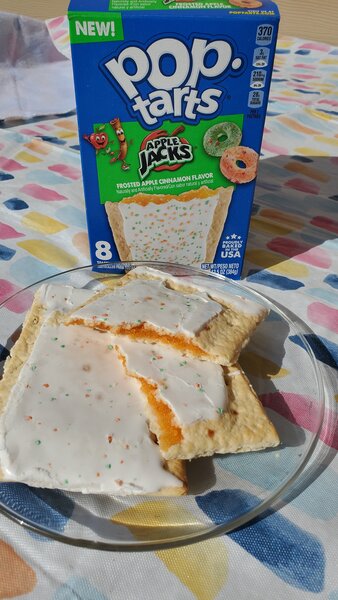 Pop-Tarts: Apple Jacks
At least I did the Banana Bread first of the two new Pop-Tarts flavors. Apple Jacks are an interesting apple cinnamon cereal that somehow doesn't taste like anything other than fruity sugar. That won't translate well to toaster pastry unless they resort to the apple cinnamon flavor. What I got was a weird orange-colored filling that had no apple at all and a cinnamon that isn't a cereal cinnamon. It's too sweet of a cinnamon. Is it unpleasant? No. It's more of a generic Pop-Tart that isn't good or bad and is forgotten almost immediately.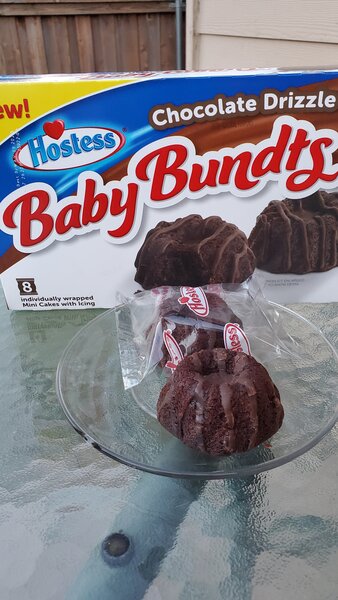 Hostess: Baby Bundts – Chocolate Drizzle
You may get the idea from this blog that I'm a choco-holic. You might not be too far off. I've noticed the Baby Bundt line from Hostess for a few years but it wasn't until they drizzled some chocolate on the chocolate bundt cake that I decided to try them. These bite-sized little cakes are a great snack size. I like to imagine similar tiny sized bundt pans although there's probably just a machine that pops them out. It's a tasty cake and the drizzle is a nice touch.
"Faster and faster we were higher than high
For once in my lifetime I was finally free
And you gave that to me" – Fat Larry's Band
Stay Hard.