Pop Culture Ephemera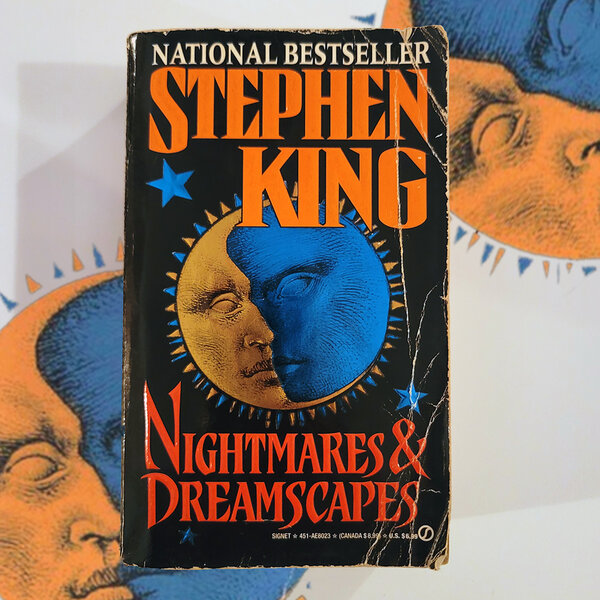 Stephen King – Nightmares and Dreamscapes (1993) (Viking): "Wait for the storm to end and then enjoy the sunshine." – Stephen King. These 23 stories served, if nothing else, to give us readers a sense of completion. The short story collections of Night Shift (1978) and Skeleton Crew (1985) along with Nightmares (1993) contained all of his short stories to date. That included stories previously published in magazines, anthologies, teleplays, and an essay on Little League. At 832 pages, I found this a bit uneven at best. That's a bit of the result of stories being written over the course of 20 years. Many of these have either been turned into television episodes or films, so I was familiar with almost all of the stories. A few stood out to me.

"Dolan's Cadillac": Published in installments in 1985, this was my favorite story of the collection. It's a simple revenge story told from planning through execution in exquisite detail. It is Poe influenced and worthy of Hitchcock in the way it plays out. I know there's a film based upon the story and it's on my list.
"The Night Flier": I watched and reviewed this film adaptation earlier this year in FTCH. The story doesn't feel like the direct Dracula tribute that it does in film. The story leans much more upon the themes of chasing the "Big Story" and dealing with dissatisfaction with a career. It's best to take the story and film together as each illuminates the other.
"Umney's Last Case": It's hard to read this and not hear the William H. Macy voice from the television adaptation. The tribute to Raymond Chandler and Ross MacDonald goes on a hundred pages which might be thirty too many for the type of story it is telling. The writer meets the character from his books is an old trope but it's pulled off by King's attention to the details of the detective genre writing style.
"The House on Maple Street": Copy and paste this story onto a paper without the author's name attached and I would have sworn it was Ray Bradbury. It is the story of a home coming to life (kinda). The science fiction elements mixed with young children dealing with adult issues makes this fit right into the world of Something Wicked This Way Comes. It's not the best story of the collection but I love reading King pay tribute to his influences.
Only Murders in the Building – "Hello, Darkness" (S.2 E.8) (HULU) (2022): "Hips before dips, Oliver." – Mabel. Checking in on the Second Season with just three episodes left. We are filling in some of the minor character stories to both exclude some and red herring others as we head towards revealing the Bunny killer and setting up a Third Season. We expand the Marv (Daniel Oreskes) character and we get our first extended time with Howard (Michael Cyril Creighton) as he uses the blackout to start a romance with his neighbor (who is a sneezer!). Their rendition of "Sounds of Silence" ties in the title, the blackout, connects the characters in the building, and helps establish The Arconia as an important character itself. There was too much time dedicated to Nina (Christine Ko) and the doorman for it to just be a throwaway subplot. This show doesn't waste our time like that. There are some important developments at the end of the episode but I got the feeling that in the end most of this was just a distraction like a yodeling version of "Sounds of Silence". "There's a thin line between civilization and chaos, and that line is electricity." – Charles.
Jenny Slate – "Peaceful Easy Feeling" (2022) (from Marcel the Shell with Shoes On): "But she can't take you any way / You don't already know how to go." – Eagles. As beautiful as Glenn Frey's vocal is on the original Eagles' version from 1972, this cover by Jenny Slate as Marcel really captures the theme of the song. There's a wonderful calm that comes over you from confidence in the strength of a relationship. When you don't have to question every little thing but you are awash with that peaceful, easy feeling.
Midsommar (2019) (Directed by Ari Aster): "He's my good friend and I like him, but… Dani, do you feel held by him? Does he feel like home to you?" – Pelle. It is rare that I'm at as much of a loss of words to comment on a film as I am with this one. It's unsettling but not in a bad way. The story of a group of friends traveling to Sweden, including a struggling couple, for a Midsommar Festival that's ancient and traditional. The first that happened is about 30 minutes in, I paused the film to look up cinematographer Pawel Pogorzelski. I immediately added each of his films to my to-watch list because he's the star of this production. The initial scene involves a death from lack of oxygen. The rest of the film leaves the viewer uneasy and scrambling for breath. At every turn, the viewer feels a sense of dread that we are seeing things that the American visitors are not aware. It is Dani's (Florence Pugh) story. She has suffered a family tragedy and travels to Sweden with what has become her substitute family. The troubling society that they have been dropped into is breathtaking. Dani ultimately has to deal with her trauma and a male-dominated society where her pain is just part of what is expected of women. I loved the surreal moments right up through the intense conclusion. Director Ari Aster wears his Roman Polanski influence on his sleeve and he does the old Master proud.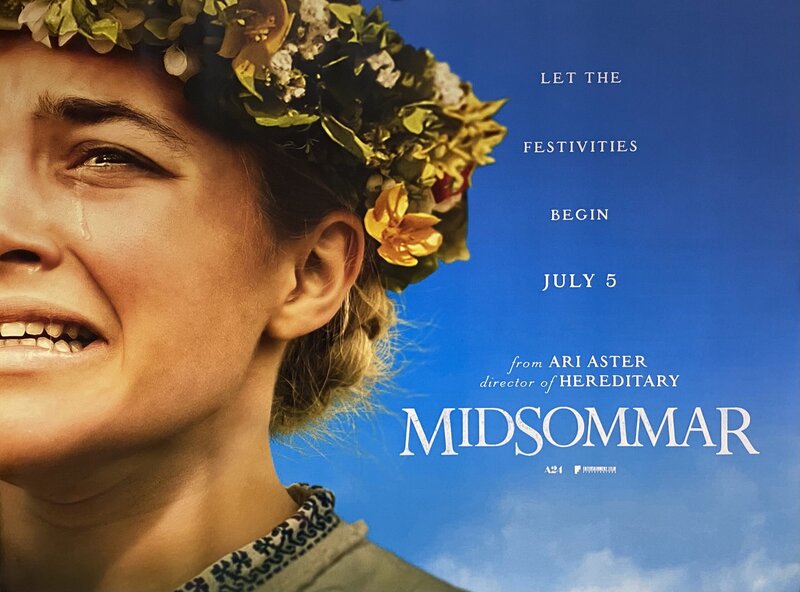 Marcel the Shell with Shoes On (2022) (Directed by Dean Fleischer-Camp): "Guess why I smile? Uh, because it's worth it." – Marcel. Documentary director Dean (Dean Fleischer-Camp) tells the story of Marcel (Jenny Slate) and his grandmother, Connie (Isabella Rossellini). It's a simple story of Marcel dealing with an aging grandmother and wanting to find his lost family. It's also the most entertaining and touching film of the year after Everything, Everywhere, All At Once. A coincidence that Jenny Slate (a co-creator here) is involved in both features? I knew I would be connected with this when I heard Marcel call his grandmother, Nana Connie. With all the cynical films out there, this is a breath of fresh air. The subject matter could be heavy as it explores dealing with loss of family and loneliness. But it's presented with such a positive attitude that even when you feel like crying, there's still a smile on your face. Philip Larkin's poem "The Tree" plays a big part in defining the message. It could have been a lazy way to rely on the words of others but the timing was perfect and it made me love the film even more. "But you can't enjoy the daffodil without honoring what has died so it can regrow. If you want to really grow, you must be able to know and allow for what change really looks like and feels like."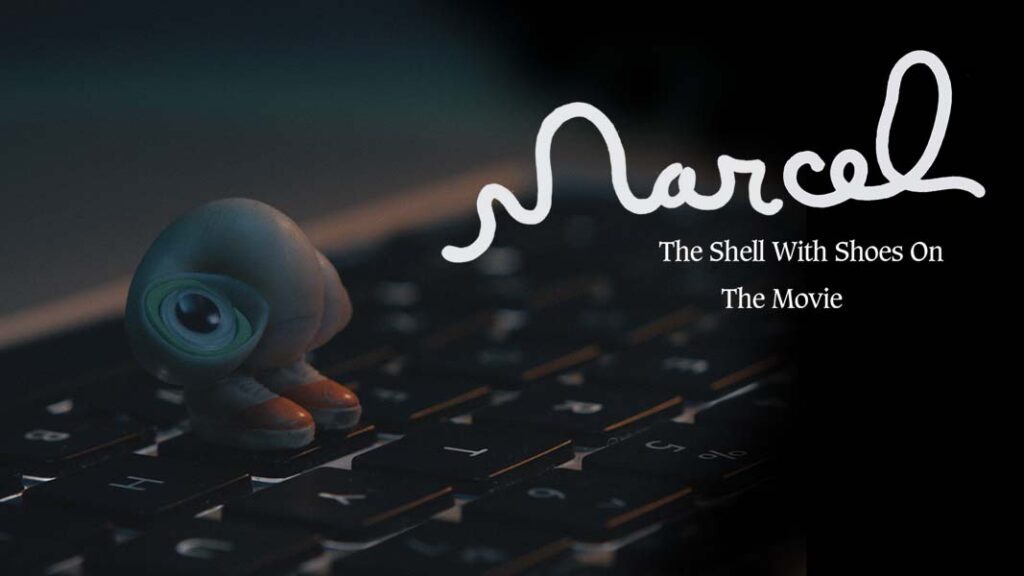 Best of the Rest
The Dawn of a New Donut. Last week Saturday was National Mustard Day. The powers from Big Mustard have decided that Americans are really lacking Breakfast Mustard. So Dough Donuts in New York City teamed up with French's Yellow to make some Mustard Glazed Donuts. I'm holding out for Grey Poupon Longjohns.
If asked to make a list of Stephen King novels and stories that haven't been adapted that will see the screen, I'd be on page two of that list before I said there would be a film of The Regulators. But reports are that one could be in the works. This Richard Bachman novel was released as a mirror world type of double with Desperation by Stephen King on the same day in 1996. The two novels share character names and loosely themes. The Regulators has some good horror elements as a possessed autistic child has his favorite show (a Transformers meets Captain Planet type of show) come to life to terrorize his neighborhood. While Desperation had a decent mini-series adaptation in 2006 directed by Mick Garris, this has always felt mostly unfilmable. File this under "I will believe it when I see it."
Continuing my rabbit hole of Joni Mitchell love, this is the antidote to "Our House". Instead of a song about the love of love, this is a longing view of home from far away. The dulcimer is such a beautiful instrument and it's like it was just built to accompany her voice. Sometimes your heart just cries out for returning to where you feel at home.
Sunday Morning Tuneage Flashback
On the Sunday Morning Tuneage of 3/25/2007, vacation was over and it was Caleb turned four and Christian about turn eleven this week. Not much on the television in June of 2007, so I was championing a new episode of Friday Night Lights, a lot of talk shows, and a new film on the Family Channel.

Bring It On: All or Nothing (2006) (Directed by Steve Rash): The third entry in the "franchise" was released direct to video before debuting on the Family Channel. Starring Hayden Panetierre ("Save the cheerleader, save the world") as Britney Allen. The movie isn't really a sequel as much as a retelling of the original film. Cheerleader Britney is forced to move to Crenshaw High and work her way as the only white girl onto the Crenshaw cheerleading squad. It's impressive how many popular songs they were able to license for the film including an important role by Rhianna. Solange Knowles is Camille, the hard-assed captain of the Crenshaw squad. There is soon to be a seventh entry in the franchise. It's painful to even imagine how this series has survived. The raunchy teen tropes just don't work well when told for the third or fourth time. This film holds interest simply on the strength of Panetierre and Knowles' scene stealing.
Flash From The Past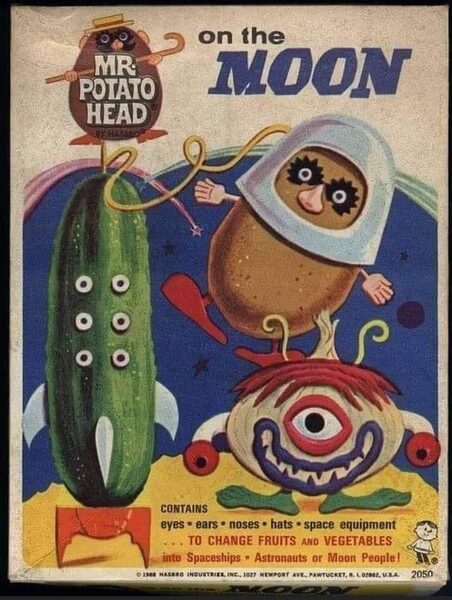 What the Hell Did I Put In My Mouth?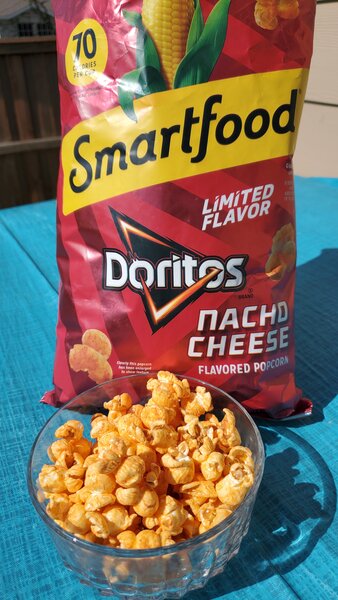 Smartfood: Doritos Nacho Cheese
I find Smartfood to be the most inconsistent of the popcorn-flavor companies. And I don't love the feeling of cheese popcorn on my fingers typically. That said, this is a tremendous combination. Doritos with popcorn, in general, is a good snack combination. The Nacho Cheese flavor is certainly the same as you taste on the Doritos and it's seasoned just lightly enough to not give me thick cheese fingers after a couple handfuls. Good for the upcoming football season.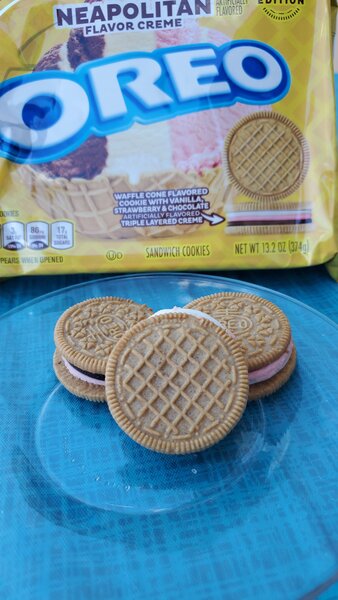 Oreo: Neapolitan
Waffle cone flavored cookie on the outside is really unnecessary. It would have been decent with the normal shortbread. Then you have three creme flavors to represent the Neapolitan flavors. Pretty decent effort but the strawberry was too dominant of a flavor for me. The waffle cone makes it a really crunchy exterior that ends up crumbling the cookie on the first bite. There's potential here with the combination of flavors but was just not executed effectively.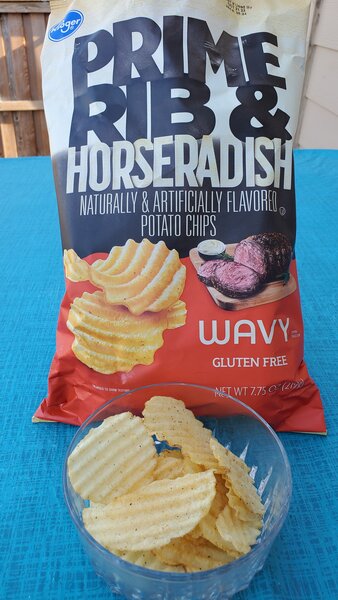 Kroger Prime Rib & Horseradish Potato Chips
Earlier this summer, we had Cuban Sandwich chips from Aldi. Kroger went a little more substantial serving up some Prime Rib and Horseradish chips. These have been around since 2017 but I didn't have them in my year of chips back then. I am a big fan of Kroger brand wavy chips. These didn't disappoint even though they were different than I expected. The first flavor was the horseradish and then the beef (almost a beef fat taste). I would have expected it in reverse. And the horseradish isn't going to clear out your sinuses; it's much more of a mellow flavor. I did enjoy them in the end.
"I get this feelin' I may know you
As a lover and a friend" – Eagles
Stay Hard.
sb