Previously on FTCH, there was a chili cheese keg, fudgy cream, and layers of Lay's. We sat in the sunshine with Maude, Macbeth, and it was the start of a brilliant friendship. This week provided us Texans with our annual Winter Storm. This one wasn't nearly the Snowmageddon of 2021 but it did require two Snow Days for us to recover. This week we use our imagination and elevate with King. There are single-flavored Hoots, two-flavored Cheerios, and three-cheesed crisps. Remember, one night with FTCH and the world's your oyster.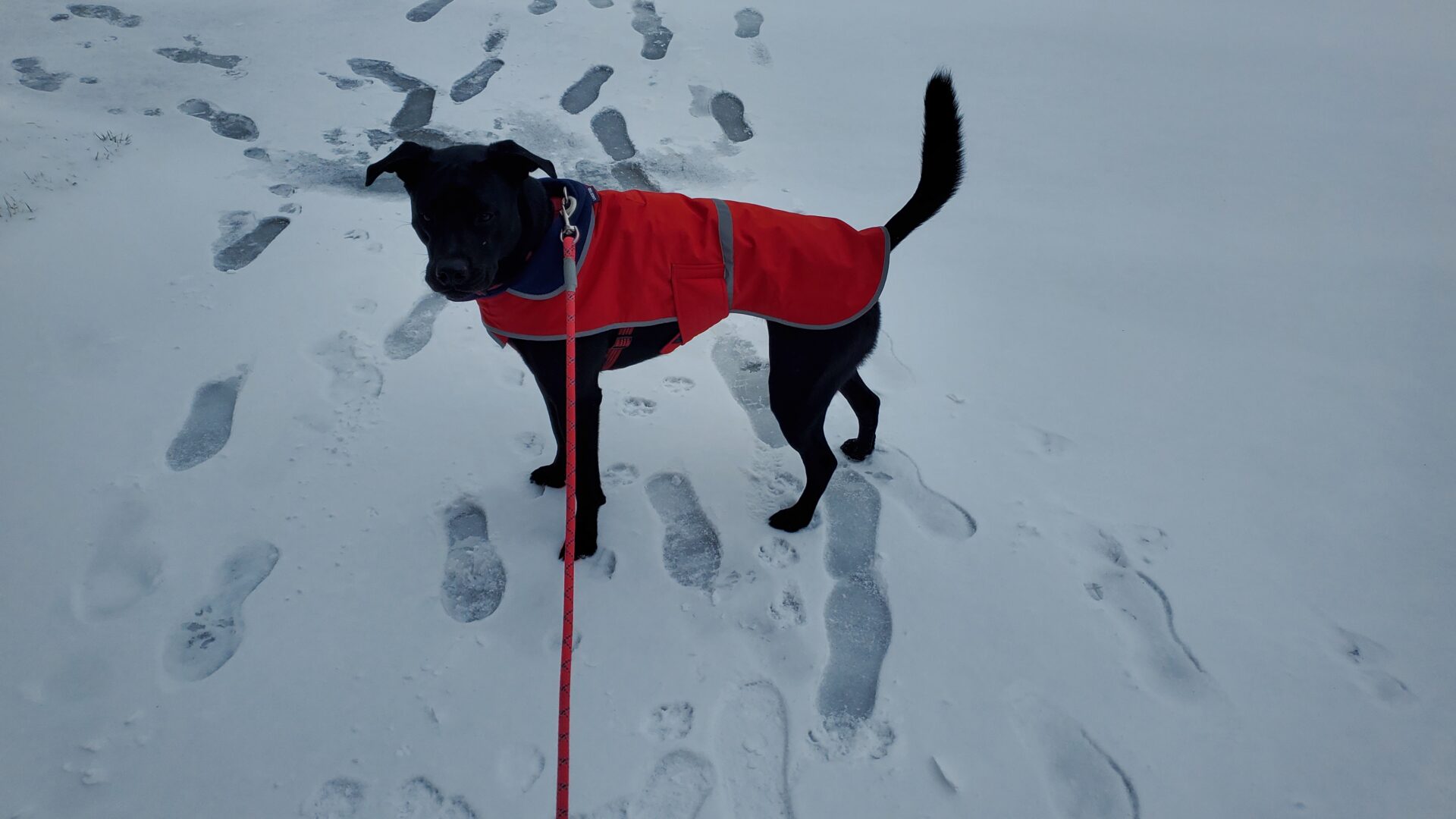 Pop Culture Ephemera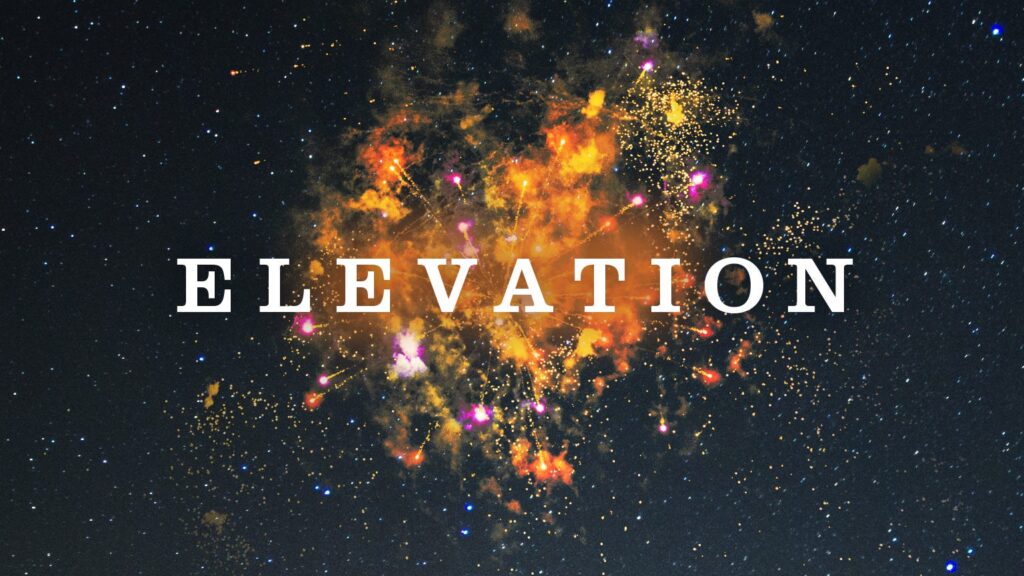 Stephen King – Elevation (2018) (Scribner): "Perhaps in their time of dying, everyone rises" – Scott Carey. This Castle Rock set novella could easily have been a longer story. The plot itself of Scott suffering from a really unique and interesting malady isn't too complex. The characters are what drive this story. Scott and his friend, Doctor Bob Ellis, are a good pair. And then there's the lesbian couple who own a restaurant down the street that really adds depth to the story. Thematically, it's about knowing the time of your death and how does that weigh on you or does it free you up to live your best life for the remaining time? I would have liked to see it expanded maybe another hundred pages to involve even more of the Castle Rock setting since it's got such a rich history. A good quick read was what I needed to start the year.
Nancy Drew – "The Voices in the Frost" (S.3 E.9) (2021): The end of the season (and likely the end of the series) is quickly approaching at this point. This is a good illustration of why I like this show more than I probably should. There's the ongoing investigation into the Frozen Hearts Murders by Nancy, Agent Park, and Ace. They are moving the story forward and building further the possible love triangle (or the wishful love triangle among us in the Drew Crew). The other is a self contained mystery of Eve's visit and if she did murder her ex-boyfriend or not. I'll be sorry to see her leave because she has helped expand Nick's character. Something I like about the show is that there are mysteries that are supernatural and then there are ones that are solved through more traditional means.
Gene Wilder – "Pure Imagination" (1971) (from Willy Wonka and the Chocolate Factory): "If you want to view paradise / Simply look around and view it" Not just a great song, but perfect placement in the film. The story has brought together the characters to the Chocolate Factory, we've entered with the confusion of what kind of plant we might be about to encounter. And then the characters enter a world of color and magic that only could be part of an innocent imagination. Much like the Wizard of Oz switch to color in Oz, this scene always gives me goosebumps. It's a song of hope and wonder and just what we need these days.
Legends of Tomorrow – "Paranoid Android" (S.7 E.8) (2022): The return after a mid-season break takes an already hilarious superhero show that has been on a roll and provides one of the best parodies of their run. We left off by saving the Chernobyl explosion but created a new set of Robo-Legends. The battle to return the Good Legends and get rid of the Robo-Legends is a hilarious parody of Eighties Era comic book heroes. Sara's breasts are bigger and Robo-Nate is outrageously muscled. The battle this episode is against the Soviet heroes and full of one-liners each time a scene changes. The Citizen Steel character is an obvious dig at Peacemaker which debuted the same week as this episode. The Legends show works better than most team shows because it lets each character have their moments. This is no different in that each character plays an important part, has good dialogue, and stays within character at the most dramatic moments. This is one of the easiest to like shows on the CW.
Mon Oncle Antoine (1971) (Directed by Claude Jutra): "Just can't mind your own business, can you? You look for trouble and drag everyone else along." – Uncle Antoine (Jean Duceppe). It's been called the Best Canadian Film of All-Time. It's a wonderful Christmas film, the majority of the story being told over a Christmas Eve and Christmas Day. It's listed as one of the best coming-of-age films of all-time also. So why have so few people watched this film? The language barrier is big for some people who just won't watch subtitles. The story is seen through the eyes of Benoit, the 14-year-old orphan, and his uncle, Antoine, who runs the General Store with an undertaking business above the store. I love that the coming-of-age portion of the journey isn't maudlin or overly happy. There's a realistic portrayal of the relationship between uncle and nephew that has positives and negatives. It's hard to not think this was made in the 1940s of the setting, the locations and sets are worth the watch.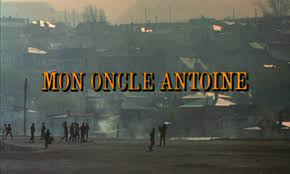 Best of the Rest
The Super Bowl advertising game has it's own G.O.A.T.s and the debate typically starts with Budweiser. This year's ad uses my two favorite elements – dogs and horses – to tell a story of America not giving up that tugs at the heartstrings. Putting the commercial in the hands of an Oscar-winning director like Chloe Zhao (The Eternals) is a good place to start.
This is an interesting breakdown of the loss of viewership for cable networks as streaming services have taken over. It's notable that even stalwarts like ESPN who would seem to have an advantage with live sports, have lost more viewers than they've gained new subscribers. There's no doubt that there are too many streaming services to be able to recreate the experience of having cable/satellite television. We railed for years to have an a la carte approach to cable and now that is essentially what we have just spread out over multiple apps. What did that give us? Viewership in lower numbers for any single show than we've seen in decades. The audience for even very successful shows like Yellowstone don't reach the numbers that some of the worst network shows of the Eighties would have reached. I expect a trend soon back towards a single access point for all of the current apps. That might still be best curated under Amazon or Google but the single source to find your shows across multiple apps is coming back.
Sunday Morning Tuneage Flashback
On the Sunday Morning Tuneage of 9/3/2006, I was preparing for a Labor Day Weekend. There wasn't too much to write about. I was excited for the progress of the new season of Prison Break (FOX) and Scrubs (NBC) was repeating a good episode that week. Remember repeats? There were a couple shows on Discovery I was looking forward to with Attack on the Pentagon and a episode of Mythbusters about jumping up at the last minute in a crashing elevator. I didn't have much worth revisiting so I'll include a song that was part of the tuneage in my house that day with Chaka Khan "Shining Star" from a tribute album to Maurice White with help from Angie Stone.
Flash From The Past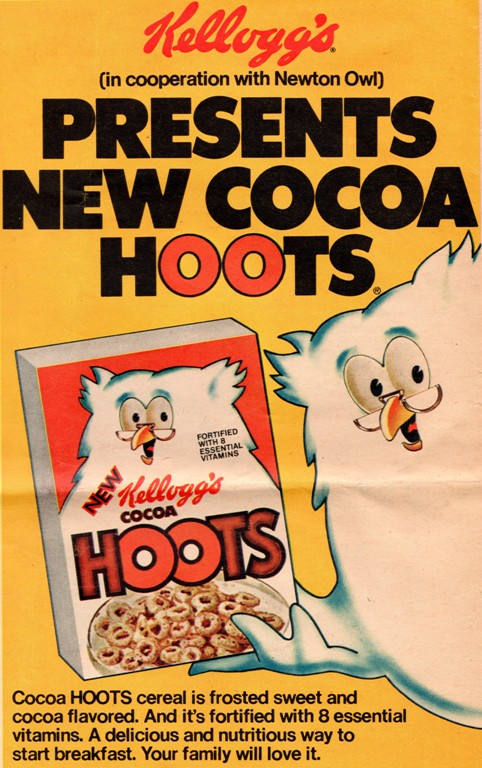 What the Hell Did I Put In My Mouth?
Cheerios: Chocolate Strawberry
Last week I tried the Strawberry Banana Cheerios and found the banana lacking. This mix debuted last year about this time of year. Somehow the strawberry flavoring isn't the same to me as the ones in the newer Strawberry Banana. The Chocolate Cheerios (now discontinued) were pretty decent but not sweet. The chocolate here overwhelms the strawberry. Not a bad cereal, better than last week's offering but still needs some improvement with the mix.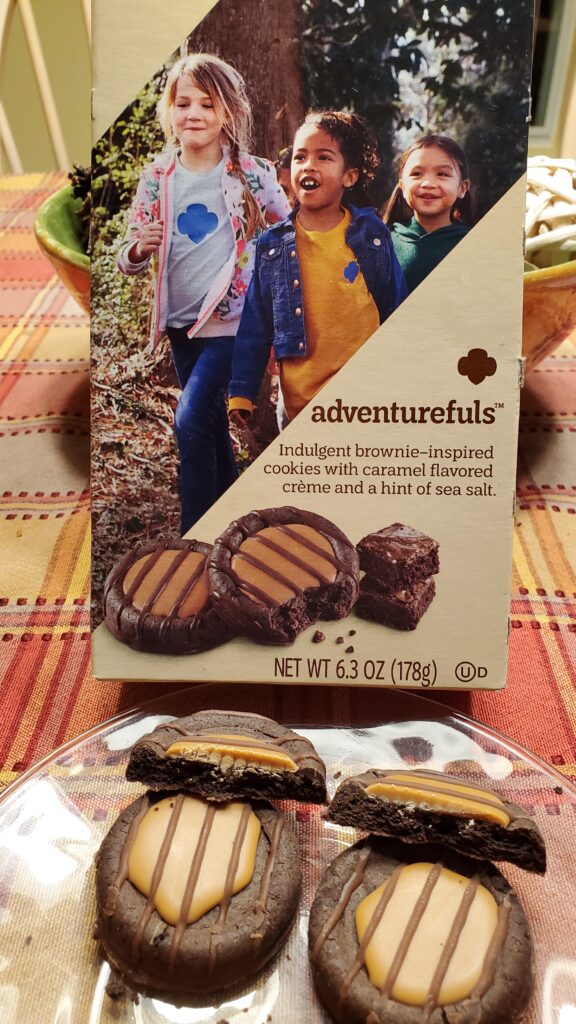 Girl Scout Cookies: Adventurefuls
The newest Girl Scout cookie is "brownie-inspired". It's not a brownie. I think of brownies as chewy and crumbly, not hard and crispy. I'm a Thin Mint and Samoas guy with Girl Scout cookies. The cookie portion tastes like a larger version of the Thin Mint cookie portion. The caramel creme and sea salt are very tasty but don't mix well with the cookie. Maybe I'm still confused by the brownie connection. If these were soft baked, I might be more onboard.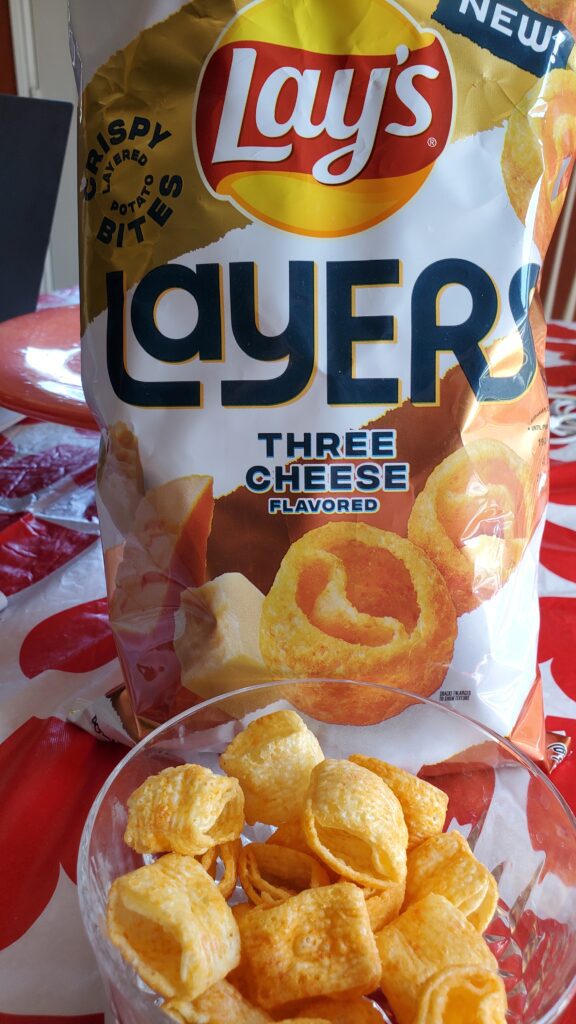 Lay's Layers Three Cheese
I covered the Munchos aspect of this brand last week when I reviewed the Sour Cream & Onion flavor. The Three Cheese is definitely a better product. I'm not sure what the three cheeses are that make up the potato bites but the ultimate result is closer to a cheddar and sour cream result. Definitely a brand that could use some spice.
"Come with me and you'll be
In a world of pure imagination
Take a look and you'll see
Into your imagination" – Gene Wilder
Stay Hard.
sb