Pop Culture Ephemera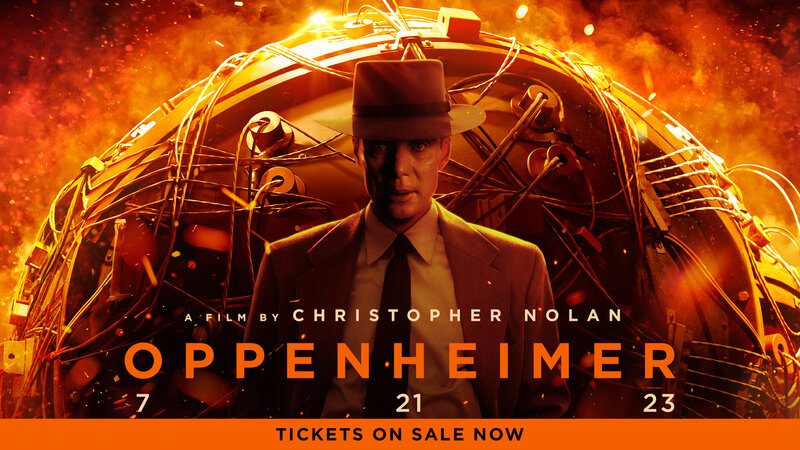 Oppenheimer (2023) (Directed by Christopher Nolan): "Prometheus stole fire from the gods and gave it to man. For this he was chained to a rock and tortured for eternity." – Caption. Advertised as a biopic, this film doesn't cover the childhood or the late life of Robert Oppenheimer. This film is concerned with the process of a singular moral choice that Oppenheimer makes as a scientist. Seeing it on the extra large XD screen helped show the isolation of Oppenheimer in the decision to create the atomic bomb. He is shown in extreme, short, and medium close-up with just his face in the screen to show his lonleiness. The New Mexico setting is beautiful for the vista shots of the mountains but it is just as desolate as his personality. The film portrays his sexual energies as a form of energy boiling under the surface like the bomb. In a contemporary world where we tell people to get "marketable" majors in college, this movie is a three-hour illustration of the need for philosophers. The last nod to the brilliance of this film is that when we know the result of a historical event, there isn't the need to tell the story chronologically. Nolan has had his flirtations with alternative timelines in his films, this is his most restrained but the circles are tight and his final return to the beginning is a great way to complete this important story. We need more thinking films.
Star Wars: Obi-Wan Kenobi – "Episode V" (S.1 E.5) (DISNEY+) (2022): "Your need for victory, Anakin. It blinds you." – Obi-Wan. This is the best episode of the series so far. The drama switches mostly away from saving young Leia to Obi-Wan battling Anakin as the forces surround them. The journey of (as of this episode) Grand Inquisitor Reva is compelling as she stands in an odd middle ground morally between the two. The undoing is the newly shot flashback scenes where Anakin is obviously a middle-aged man and not the twenty-ish character of the prequels. It's hard to generate much suspense when we know that some of these characters survive for at least six more films. The reason I like this almost above all the other Star Wars shows on Disney is the combination of exploring the moral issues of the Force and the politics of Rebellion, and the Universe building of filling in holes of future events. The final shot leaves lots of promise for the one remaining episode.
Ambrosia – "How Much I Feel" (1978) (from Life Beyond L.A.): "Just try to recall when we were as one." The Ambrosia Trilogy is complete. I started with their 1975 debut single "Holdin' on to Yesterday" and followed it with a later 1980 single "The Biggest Part of Me" and finish with a 1978 tune that's right smack in the sweet spot of the Yacht Rock genre. David Pack's lyrics are always spot on. This would find an audience that the earlier songs just couldn't and it would rise to be a #3 chart hit. The poignant and melancholy lyrics are just what I love about this genre. It's about a lost love that he wants to hold onto but knows that even separated there is no anger, just longing.
Big Bounce (1969) (Directed by Alex March): "That's part of the fun of it, isn't it? The risk involved." – Nancy Barker. Jack Ryan (Ryan O'Neal) is a Vietnam Vet with a temper who is fired as a migrant worker in California, but before he leaves town, he partners with the local sheriff to work at a motel in town where he meets Nancy (Leigh Taylor-Young), who convinces him to rob her rich boyfriend. This adaptation of Elmore Leonard's first foray into crime novels has the feeling of a story of someone not yet comfortable writing crime stories. I like Ryan O'Neal here. That's the extent of the good stuff I have to say about the film. The story is moved from Florida (a Leonard natural) to California for very little reason other than filming locations. There's an added tone of dissatisfaction with the war in Vietnam which feels out of place. The supporting actors are just going through the motions of stock characters making it feel like a Made-for-TV-Movie. It ends up not being a counterculture exploration nor an engaging noir, both of which directions the plot could have taken the story.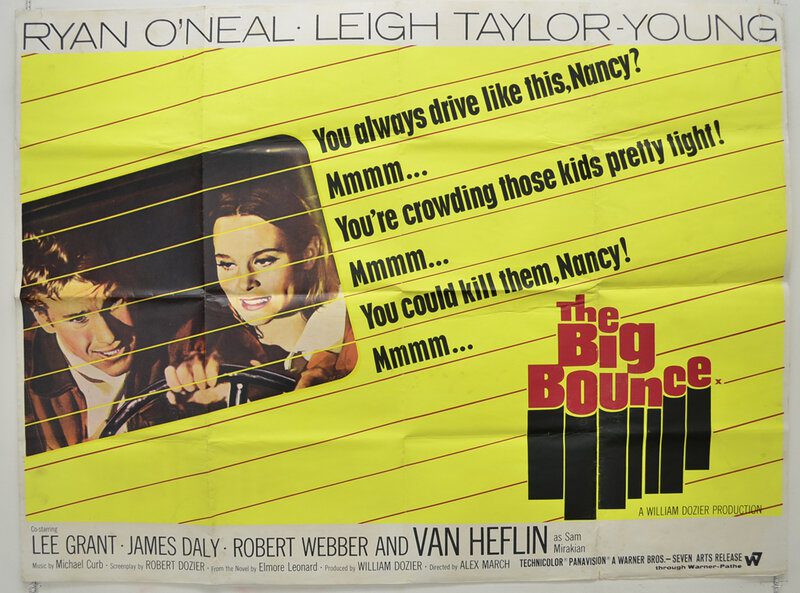 Big Bounce (2004) (Directed by George Armitage): "For a long time I've been walking down life's road with my two pals, Bad Luck and Bad Choices." – Jack Ryan. In 1969, it was $50,000 to rob for your mistress. In 2004, it's up to $200,000 and the scene has shifted from Florida in the book to California in 1969 to Hawaii in 2004. The good news is that a little more of the original plot around the stealing of the money has been reintroduced. The better news is some incredible actors like Owen Wilson taking on the Jack Ryan role. Also along are Morgan Freeman as the sheriff, Gary Sinise as Mr. Ritchie, and even fun roles for Willie Nelson and Harry Dean Stanton. The bad news is that it's still just flat. There was a promise that lessons had been learned from Get Shorty (1995) about how to cast and direct an Elmore Leonard adaptation. It didn't last into 2004. Not one actor seems invested in the plot; they concentrate more on just being an Elmore Leonard character. The other plot changes take away some of the drama including the loss of the shy woman and her daughter in the bungalow. Instead, she's turned into a horny single woman with no other background. The Hawaiian setting is beautiful but it doesn't distract from a soulless film.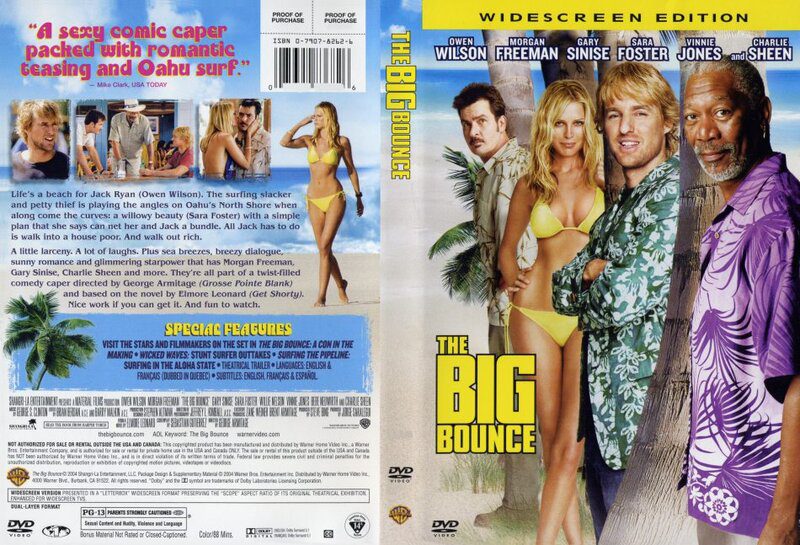 Best of the Rest
The adaptation of The Shining by Stanley Kubrick from the Stephen King novel is a never-ending fascination for me and it's been fodder of debate since the film was released. For those who don't want to read long articles, there's a really good 20-minute breakdown that makes us book readers feel a little better about the process.
The 2023 Christmas season will plant a tentpole with Wonka (2023). Timothee Chalamet plays a young Wonka and his meeting with the King Oompa Loompa (Hugh Grant). This is pretty much everything I don't like about franchise films in concept. Diverting so hugely from the source material is not usually promising. Try as I might, I just can't dislike Timothee Chalamet.
Sunday Morning Tuneage Flashback
On the Sunday Morning Tuneage of 2/3/2008, the temperatures were mild and we had some baseball practice on Sunday. I reprimanded myself for not including Shiner Bock on my previous week's beer list especially since it was in my fridge. In Lists, I put down on paper my Ten Favorite Cheeseburgers. It was five years before I would do a year of cheeseburgers and at this point my top three were Blimpie's Burgers (Ann Arbor), In-N-Out (only in California at the time), and Fuddruckers (the kids loved trips there). My #31 Favorite Movie of All-Time was The Searchers (1956) directed by John Ford. That's definitely not high enough as this film has aged well into a Top 25 Film. Because of the Writer's Strike, television was filled with reality shows like American Idol (Fox) and a new Big Brother (CBS) and a string of shows that were held back like Lost (ABC). I was a big fan of the Trio Network and Chiller Network for showing episodes of well-reviewed shows that had been cancelled early. There was one for me that week.

Profit – "Pilot" (S.1 E.1) (FOX) (1996): Positively reviewed and well remembered series. It only aired five of the initial nine hours. The Monday night show had a prime spot after Melrose Place. It is a show way ahead of its time. At a time when Fox was blazing new trails with The X-Files (FOX), this show ushered in the dark anti-hero that would dominate shows 20 years afterwards. Jim Profit (Adrian Pasdar) is an auditor by trade who by any means necessary works his way up the corporate ladder at multinational Gracen & Gracen (G&G). The first two hours of the Pilot puts in more character development and plot than most television shows managed in their first season. Pasdar serves as the narrator and keeps the plot moving. There's plenty of plotting, backstabbing, and healthy doses of sex. The public wasn't ready for such a ruthless main character to a story in 1996. This show would find a healthy home on HBO today. I'd be remiss not to mention good music score by Walter Murphy and Mike Post.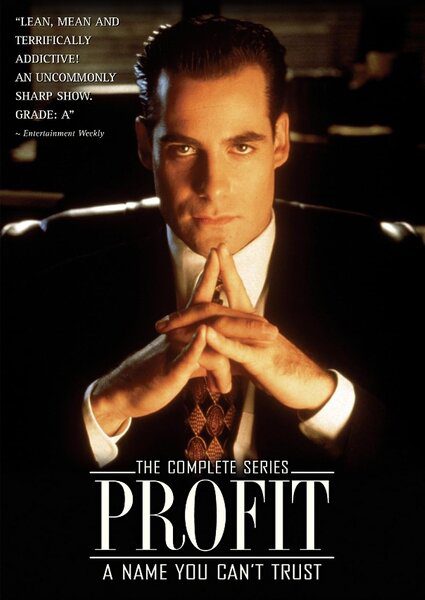 1973 in Review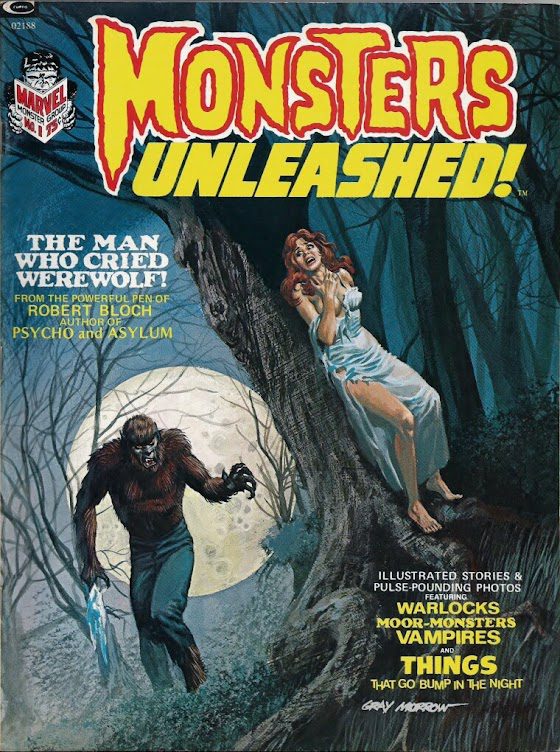 July – Monsters Unleashed #1 (Marvel). This anthology mostly reprinted stories about traditional Universal-type monsters. This issue features a werewolf story by Robert Bloch.
July 28 – The Summer Jam at Watkins Glen in New York sets a record with over 600,000 people at the Rock Festival featuring the Allman Brothers, Grateful Dead, and the Band.
July 1973 – Mike Andrews (Topps #42). The 1973 set had more horizontal pics than any other set I can remember. An odd picture of Andrews from pretty far away, in action, wearing his Sox Road Jersey against, I believe, the Royals. I'm curious where second base has gone and I worry for the runner when he stands up. The former Red Sox player would soon find himself a member of the A's for their last World Series run in the '70s before he disappeared off the baseball map.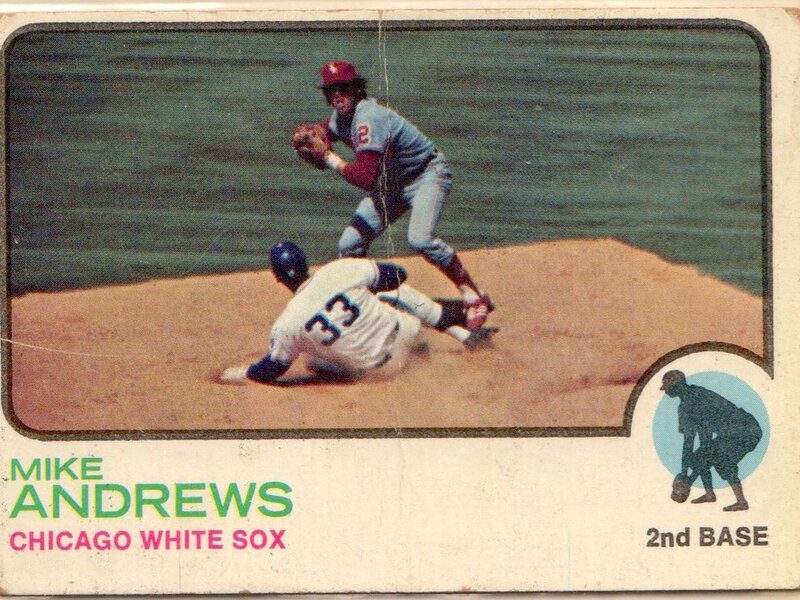 What the Hell Did I Put in My Mouth?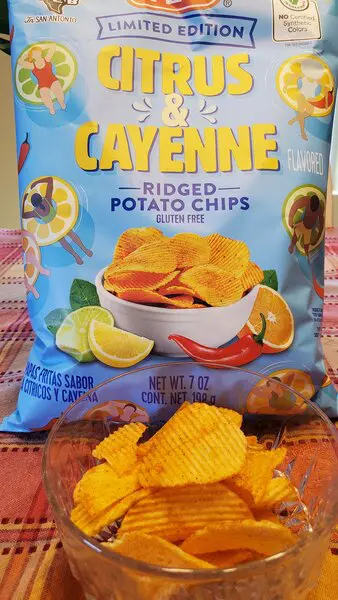 H.E.B. Citrus & Cayenne Ridged Potato Chips
The flavor that hits you mostly is the lime flavor of the citrus and then there's a hint of that cayenne pepper afterwards. It's subtle though. What impresses me the most with these H.E.B. chips is how perfectly crunchy that they are. Somewhere between a Wavy Lay and a Ruffle, it might be my favorite texture of a currently available potato chip line.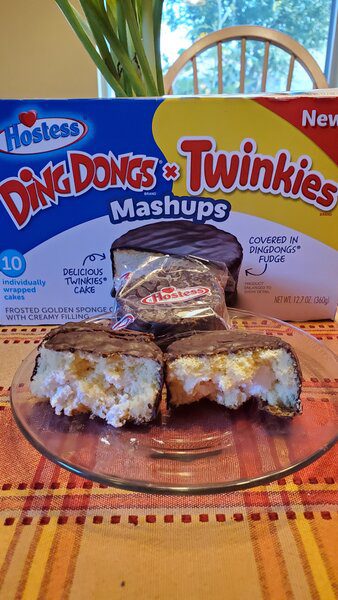 Hostess: Ding-Dongs x Twinkies Mashups
They mixed up the mashup. Ding Dongs have a terrible waxiness to the fudge coating. The best thing about the Twinkie is the golden sponge cake. There have been chocolate-covered Twinkies which are great. This just shoves a Twinkie into a smaller case. The hockey puck snack lacks the distinct flavor of either and just doesn't work.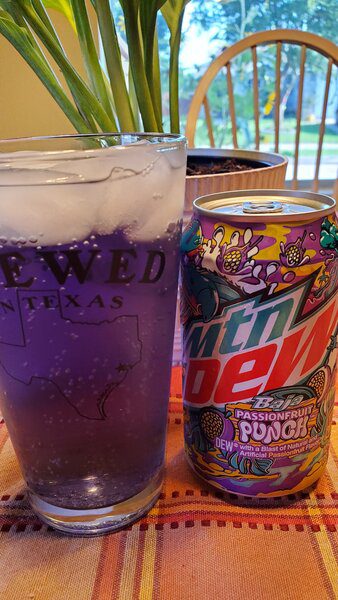 Mountain Dew: Baja Passionfruit Punch
The second new Mtn Dew Baja release this summer is a Passionfruit Punch. I like this purple soda more than the Caribbean Splash (Guava flavor) I reviewed last week. I might be influenced by the purple color but this gives off a very Pitch Black flavor and scent. It's a good mixer for about any liquor. My favorite is a Mtn Dew with chips and a sandwich. Always and forever.
"I'd give it all and then I'd give some more
If you would only love me like you had before
Well, take hold of my hand and I will be forgiven, yeah" – Ambrosia
Stay Hard.