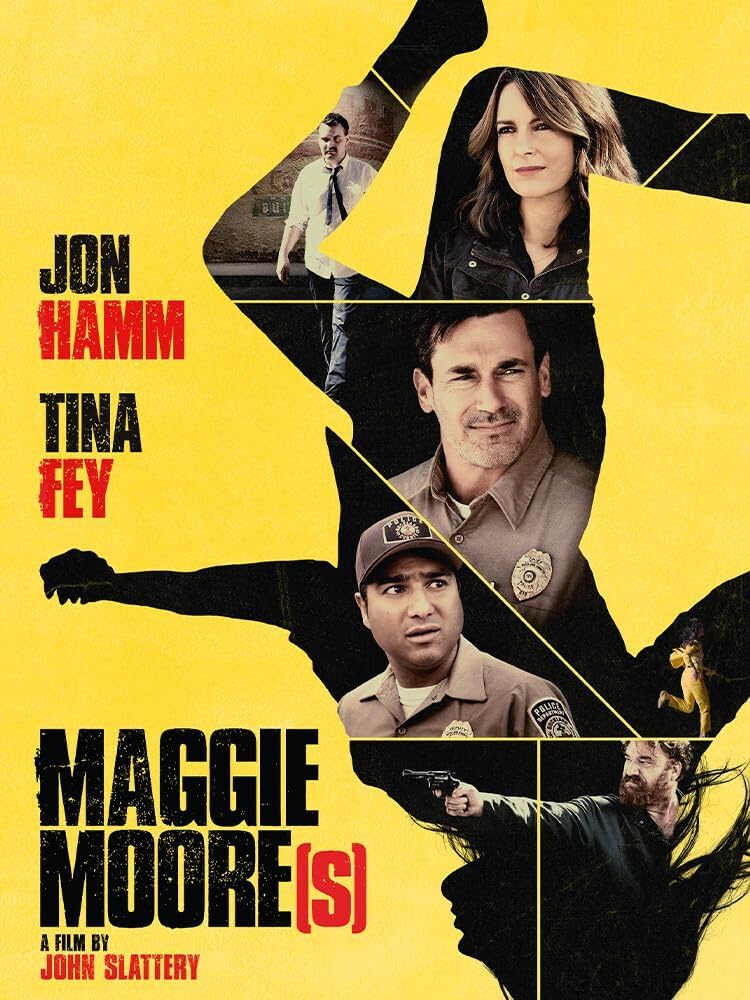 Jon Hamm was so good in Mad Men as the moody, almost sociopathically serious Don Draper that it is always hard to imagine him playing a comedic role. And yet he's really good at it. He was absolutely perfect in the terribly underseen Confess, Fletch, he was great in Tag and on 30 Rock, and continues to be brilliant in Good Omens.
From the trailers for Maggie Moore(s) he is right in Confess, Fletch territory which is just where I like him to be. The story follows Hamm as a small-town cop trying to solve the murders of two women who both carry the name, Maggie Moore. Tina Fey plays the love interest. The trailers make it look like a Fargo-esque mystery set in a quirky small town loaded with violence and humor. I don't know anything more than what the trailers show and that those I follow on Letterboxd didn't love it, but I don't care. I'm always willing to give funny Jon Hamm my attention and make those films my Pick of the Week.
Also out this week that looks interesting:
Guardians of the Galaxy Vol. 3: I loved the first film in this series but I found the sequel to be a great letdown and the less we talk about the recent Christmas special the better. I've grown pretty cold on the entirety of the MCU for a while now and so I completely missed this one in the theaters and have no strong desire to see it at home. I'm sure I'll eventually watch it, but I am in no hurry. Read Steve Geise's review.
Force of Evil: One of the great film noirs stars John Garfield as a lawyer who has lost all sense of morality after years of working for a gangster. Kino Lorber has given it a new 4K restoration, Martin Scorsese gives it an introduction, and critic Imogen Sara Smith delivers an audio commentary.
Dragon Ball Z: Seasons 1-9 Collection: I've never seen any of this anime, but this is a nice boxed collection for fans.