Pop Culture Ephemera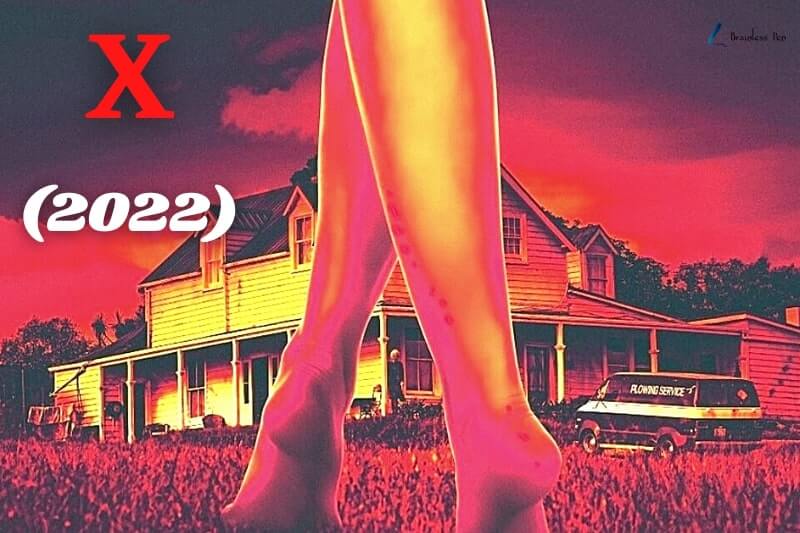 X (2022) (Directed by Ti West): "Alright, that's enough jabbering. I reckon it's about high time we cut to the chase and give the people what they want to see." – Wayne. In 1979, a group of young actors set out into the Texas countryside to make an adult film. The film owes influences to Last House on the Left (1972) as well as a huge dose of Texas Chainsaw Massacre (1974). Much of the commentary for the audience comes from the man directing the porn movie, RJ. He's trying to make an Art House Porn movie that is happening alongside the movie itself. The movie ends up being about making a horror film. All of the beats are there with a number of nods to what audiences expect from their horror films. There are nods to so many other possible subplots and messages that I feel like the film could have more focus. Maxine (Mia Goth) is a fun Linda Lovelace character and Jackson (Kid Cudi) does a breakout role with a great Dolemite look. This is part of the generation of horror films with wonderful cinematography, good scores, and solid editing. There could have been some deeper explorations of the themes but it's hard to find much fault in what made the final cut.
Better Call Saul – "Waterworks" (S.6 E.12) (AMC) (2022): "Have a nice life, Kim." – Jimmy. I've enjoyed this show so much that I've been reluctant to do these final episodes. This penultimate episode brings back Kim and starts to pull all the loose threads together. I don't know what the final episode will bring but it's hard to believe that it will top this one for being representative of what I have loved about this show. It has pathos, tragedy, and comedy wrapped into one episode. The B&W elements have given this season a great noir feel. Kim's life in Florida is just a colorless and boring as Gene's in Nebraska. The final scene feels like everything that Jimmy/Saul/Gene has been doing has led to this one moment. I have to finish the series soon and I'll miss one of the best-crafted stories to ever air.
Al Green – "Love and Happiness" (1972) (from I'm Still In Love With You): "Well, happiness is when / You really feel good about somebody." – Al Green. It's 1972 and the common mantra is that only Marvin Gaye has produced the Perfect Soul Album. Al said the 1972 equivalent of "Hold my beer." This album has nine soul songs that celebrate love, romance, and the magic of finding that special someone. It's hard to pick a single song off the album to feature (you might see another one somewhere in my social media soon). This one has the best combination of lyrics and music for me. That guitar that starts the song has such a great tone. But it's when a lovely Hammond organ kicks in at thirty seconds that the song reaches a new level. The slow groove of the drums and his voice tell one story of the peace of love and the sudden break of the horns tells the story of the power of love.
Horror Express (1972) (Directed by Eugenio Martin): "As the leader of the expedition, I must accept responsibility for its ending in disaster." – Professor Saxton. This Spanish science fiction horror film stars Hammer stalwarts Peter Cushing and Christopher Lee and up-and-coming, American actor Telly Savalas as a Kozak, Captain Kazan. The plot is a great mystery film setup of a group on a Trans-Siberian train with two feuding scientists, a package containing a find that might be a missing link for evolution, a "mad monk," and some upper-class passengers. Once the package is opened and murders start happening, it's a race to figure out exactly what it was that was in the package. At this point, the film becomes a de facto sequel to The Thing (1951). The details down to testing the remaining passengers to see who might be infected will show up later in the 1982 version. Cushing and Lee are fantastic and there's a right combination of mystery, horror (the gore is just the satisfyingly right amount), and science fiction. I want my horror films to have some genre depth and this fits the bill. There's a good story, some surprises, and fantastic acting.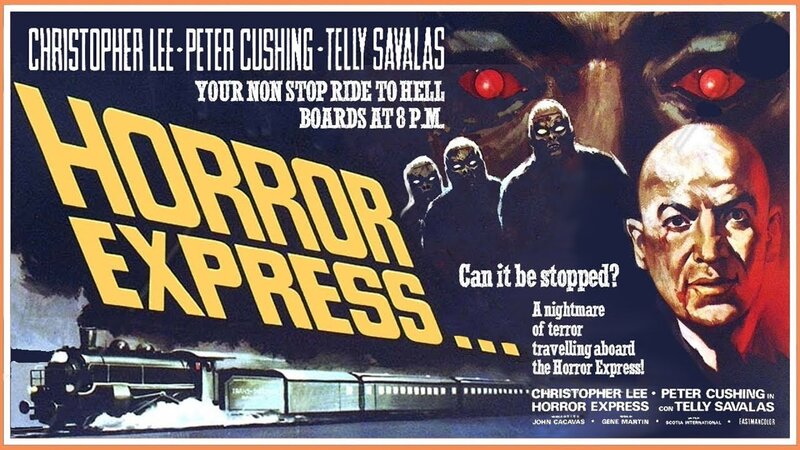 Dracula A.D. 1972 (1972) (Directed by Alan Gibson): "You would play your brains against mine. Against me who has commanded nations?" – Count Dracula. Hammer Films, Christopher Lee, and Peter Cushing are all names that go well together. This is the seventh Dracula film in the Hammer series and the sixth to star Christopher Lee. Cushing and Lee haven't been together in the series since Dracula (1958). The opening scene isn't the end of the previous film, The Scars of Dracula (1970), but a new scene that feels like the end of a film. As it goes, there's not a true chronology for the Hammer films. This film moves the setting from 1872 to 1972 through a too long explanation. Once we are there, the last hour is a fun, classic Dracula story with Van Helsing (grandfather and granddaughter this time) battling Dracula and "Renfield" (this time a young man named Johnny Alucard, played by Christopher Neame, a very uncanny Malcolm McDowell lookalike). It's not the best Hammer Horror film but I don't understand why it is so derided by fans. The 1972 setting is only important in the first few scenes to establish the setting but by the time we meet Dracula, it becomes a timeless battle as typical. Unfortunately, there will only be one more Dracula film for Hammer in this series.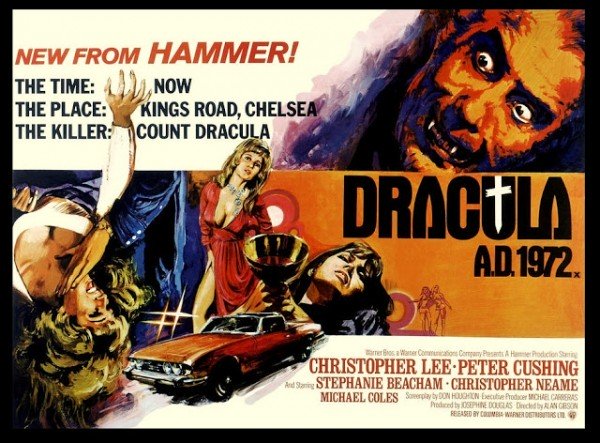 Best of the Rest
Python swallows woman at plantation in Indonesia. This is the headline that was sent to me by a good friend who knows that I will be disturbed the rest of my working day thinking about a seven-meter snake sneaking up on me to swallow me whole. Crazy that they had two other examples of swallowed villagers to go along with this story. Interestingly, the python asked her to remove her sandals before he ate her up.
I really liked X (2022) (see above) and I'm excited to see Pearl (2022), Ti West's sequel. While X was a beautiful 1970s set film, this preview itself makes it feel like a Hitchcock film of the 1950s.
The super deluxe version of Beatles' Revolver is out and I'm still digesting the hours of extras before writing some thoughts on it. This Yahoo article helps put the timing of the album in context. This is the album where I draw the line between "Early Beatles" and "Mature Beatles". The music experimentation takes over and they come across as much more challenged creatively. I've enjoyed all of the Super Deluxe releases and while there might not be much else in the vaults earlier than this album, it's an important peek into these musical geniuses.
Sunday Morning Tuneage Flashback
On the Sunday Morning Tuneage of 6/17/2007, it was Father's Day and I was looking to get some lawn work done before lunch with my parents. I loved Knocked Up and was calling it a tie for Best Comedy of the Year with Super Bad. I had just taken the kids to see Ratatouille the night before and declared it the return of Pixar to animation domination. I won't compare my Pixar rankings now against what they were then because it was such an incomplete sampling. We'll save that for another day. The rest of the television week wasn't too interesting except for some PBS shows and one special I was looking forward to.

AFI 100 Years . . . 100 Movies (10th Anniversary Edition) (2007) (CBS): From 1997 to 2007, I loved these meaningless specials from AFI. It filled my love for clip shows. It's hard to argue with the Top 100 choices, only with the placements. Getting roughly a minute per film means that some of them cover ground that we've heard thousands of times like for Toy Story (#99). And then there's quality reflections on films like Modern Times (#78) and Apocalypse Now (#30). The top five – Citizen Kane, The Godfather, Casablanca, Raging Bull, and Singin' in the Rain. Based upon the criteria set out by AFI, I'd probably sub out Vertigo and Lawrence of Arabia for their #4 and #5. In case you are curious, I've seen 96 of the top 100. Missing Shane (#45), Sullivan's Travels (#61), The Sixth Sense (#89), Swing Time (#90). Click here to see the list and then let me know how you stand below.
Flash From The Past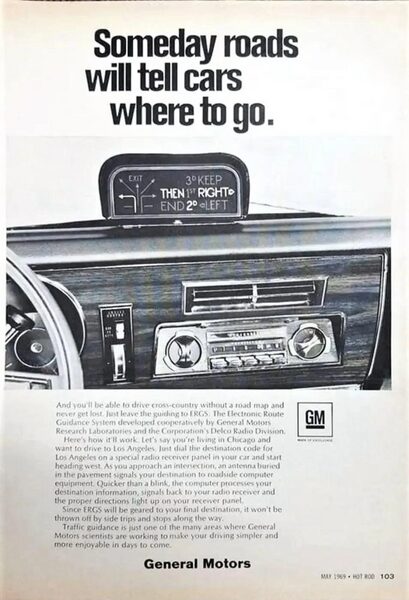 What the Hell Did I Put In My Mouth?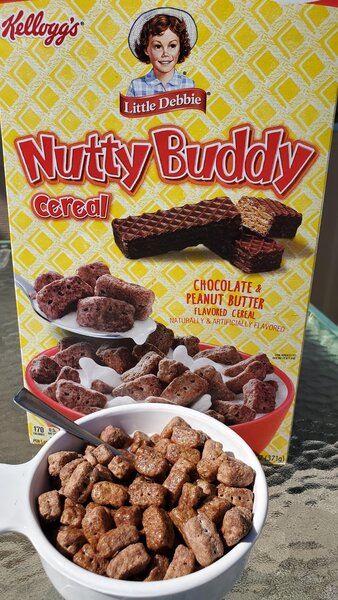 Nutty Buddy Cereal
I skipped the previous Little Debbie cereal releases of Cosmic Brownies and Oatmeal Creme Pies because I was in the middle of sampling all their ice cream varieties. The Nutty Buddy is the second best of the Little Debbie snacks (after the Swiss Cake Roll). Chocolate and Peanut Butter should be a no-brainer but this went wrong somewhere. The first thing that gets me is when you open the box, the smell is just wrong. It borders on unpleasant. As I watched the cereal turn the milk a chocolate color, the taste is really neither chocolate nor peanut butter. It gets soggy quickly and then the texture is unpleasant. Anyone want a box missing one bowl's worth of cereal?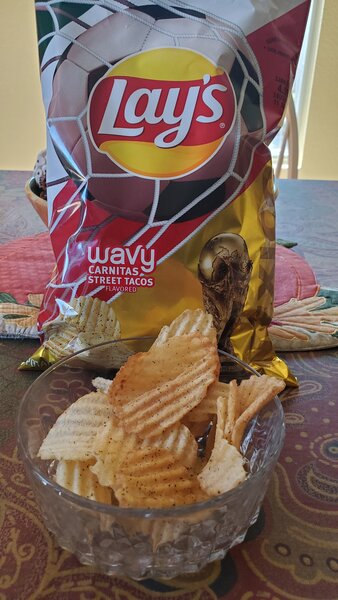 Lay's Wavy: Carnitas Street Tacos
This isn't the first go round for Lays and Carnitas Street Tacos flavor. They've experimented with this across their chip brands. This exact flavor was out in 2020 inspired by the California chain El Torito. This release, as part of a promotion for the 2022 World Cup (I was initially convinced that the World Cup trophy was a Terminator skull), is one of the better releases in a long time. There is an overwhelming onions and garlic flavor and the carnitas is pretty much a bacon flavor. It's a complex set of flavors and great with a sandwich and a beer.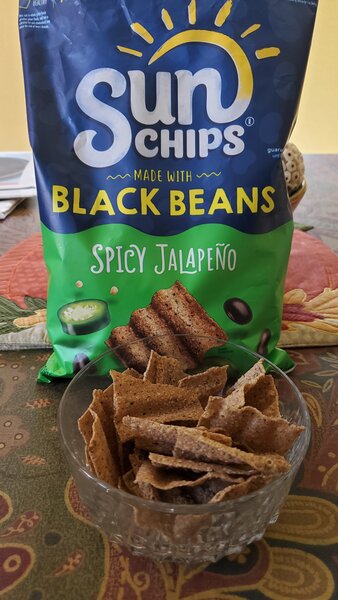 Sun Chips: Spicy Jalapeno
As I've aged, I have scaled back my definition of "spicy". I like a good sweat but not to suffer for hours after a meal or snack. These barely register on the jalapeno scale but in the very best way. I could eat a bag of these at a setting. I usually feel like flavors don't translate well to Sun Chips. They are usually too muted but this is a bold spice choice and raises the quality level of the Sun Chip brand.
"You be good to me
And I'll be good to you
We'll be together, yeah
We'll see each other
Walk away with victory, yeah" – Al Green
Stay Hard.
sb