Pop Culture Ephemera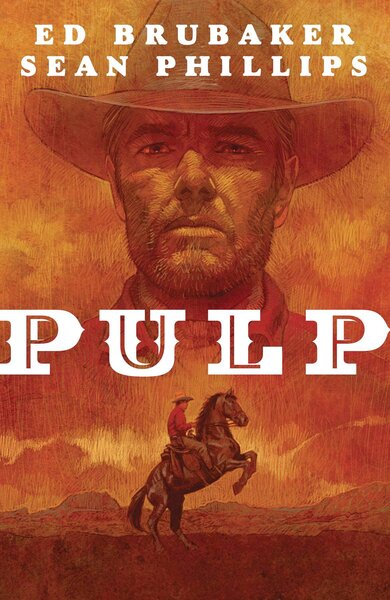 Ed Brubaker – Pulp (2020) (Image): "They shoot some bad guys . . . an' then they ride off to the next adventure." This one-shot graphic novel written by Ed Brubaker and art by Sean Phillips solidifies Brubaker as one of my favorite comic book writers currently working. The story functions as both a Western and Crime Story. The dual stories stem from an examination of the early history of the pulps and American embrace of the early Nazi movement. It brings up lots of moral and philosophical issues that could probably be addressed in a series two/three times as long. Max Winters is an elderly pulp writer of the 1930s who is telling stories of the Old West that are essentially autobiographical. With the end of his life approaching, Max decides to pull one last heist to rob the Nazis and set up his loved ones with money before he dies. Brubaker does a great job of setting up the heist and I really like the "one last heist" genre as I've explained before. I think there's some threads left open as we rush towards the final heist but like Elmore Leonard, Ed McBain, and Carl Hiassen, we don't read them expecting a huge departure from their chosen genres.
M*A*S*H – "Your Hit Parade" (S.6 E.19) (CBS) (1978): "This one's a mover and groover, and it ain't by Herbert Hoover!" – Radar. After a slow stretch without patients, Radar starts playing some new records over the PA system. The unit is hit with a record number of wounded. Radar is ordered to keep playing records as the doctors fight through all of the wounded. Radar as a hip DJ is one of the highlights of the season. The accompaniment of music and acknowledgement of it by the cast is a unique feature. Rarely do casts of the shows have visceral reactions to the music being played. There's a lovely story regarding "Sentimental Journey" that ties together all aspects of the episode. It's interesting how even six seasons into the run of the show that the writing can still be hilarious and groundbreaking.
Patti Smith – "Because the Night" (1978) (from Easter): "Desire is hunger is the fire I breathe" Music by Springsteen as he's working on his Darkness on the Edge of Town. Lyrics by Patti as she is working on her Easter album with producer Jimmy Iovine. Her lyrics are sung so powerfully and with raw emotion regarding her long distance relationship with MC5 guitarist, Fred "Sonic" Smith. All these years later and it's hard for me to not feel her energy like it's the first time hearing the song. It's a visceral song that hasn't lost one bit of power over the years.
Green Knight, The (2021) (Directed by David Lowery): "Honor. That is why a knight does what he does." There is something about an Arthurian Era film that seems to lend itself to amazing cinematography like Excalibur. This adaptation of Sir Gawain and the Green Knight has beautiful vistas, incredible weather effects, and some of Dev Patel's best acting as Sir Gawain. The original source material isn't full of depth so it's hard to expect much beyond the themes of the lyrical poem. Most of the film is Sir Gawain's journey to meet his fate from the Green Knight. This part of the tale is really where the director shines with themes doubling back against themes. I wish I had gone to the theater to see this film. It unfolds slowly and that's not to call it boring. The journey is the story. This is about the time of life when it's time to step up to meet your fate instead of sitting in the background.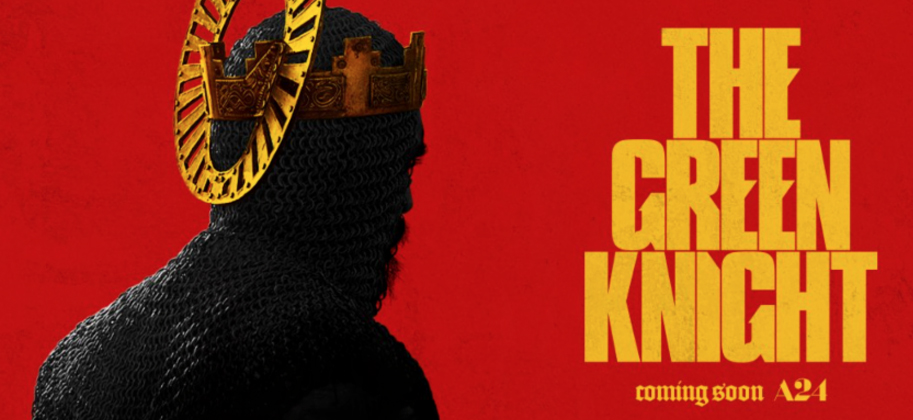 Tales From the Darkside: The Movie (1990) (Directed by John Harrison): "The Darkside is always there waiting for us to enter; waiting to enter us. Until next time, try to enjoy the daylight." – Narrator. This horror anthology movie is a theatrical version of the Tales From the Darkside (1983-1988) television show. The show and film are in the same EC Comics influence sphere as Creepshow (1982). In many ways, the series and film are more of a sequel to that film than the off-kilter Creepshow 2 (1987). I might be starting my Halloween watch a bit early this year and this is so much fun that I might need to restart the television series.

"The Wraparound Story": This Hansel & Gretel-influenced story serves as a good bookend to the stories with Deborah "Blondie" Harry as a evil witch.
"Lot 249": Based upon a Sir Arthur Conan Doyle gothic horror story, it is a fun mummy story with excellent young actors, Christian Slater and Steve Buscemi. Excellent use of an electric meat carver shows off the talents of special effects artists who would later contribute to The Walking Dead, like Greg Nicotero.
"Cat From Hell": Based upon a Stephen King story, this feels the most EC Comics of the bunch. I was disappointed that production and story feel more in place of a television episode than a theatrical release.
"Lover's Vow": Stars James Remar and a giant talking gargoyle. The special effects are really well done here and don't feel as dated as you might imagine a 32-year-old film might become. This one took a bit to get up a head of steam and I would have enjoyed it to be twice as long.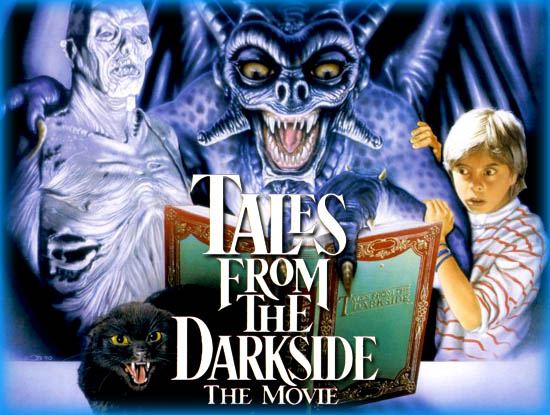 Best of the Rest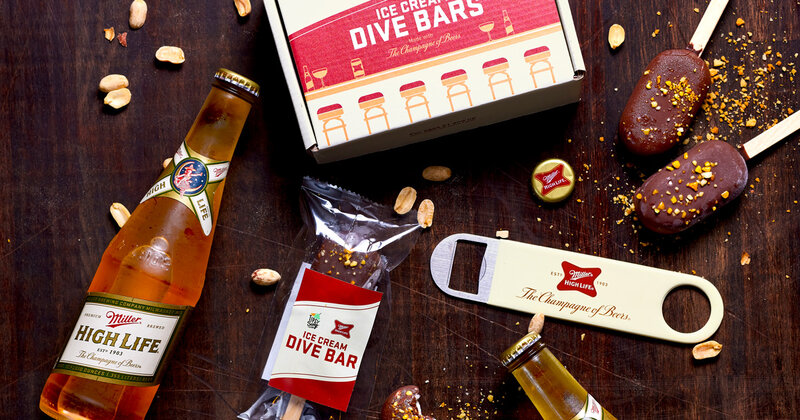 I started my reread/new read of the Stephen King novels/novellas/short stories back in 2019. I decided to do the novels in order and I've filled in the other books at random. This article from The Guardian addresses places to start with his books based upon your interests. I would totally agree with their assessment that Salem's Lot is the best of the early novels and it sets the stage for so many works to come. Their recommendation to wait for IT until you have a few of his books under your belt is also one of the best suggestions.
My life needs more Marcel content.
Sunday Morning Tuneage Flashback
On the Sunday Morning Tuneage of 4/8/2007, Happy Easter and we were eating candy and preparing for a big turkey lunch with family. The previous day had some April snow that we still played our Little League game through (and that's still in my memory banks). I had been reading an article on Porky's that week. I used that influence to rank my ESSENTIAL TEEN MOVIES OF THE EIGHTIES. I thought it might be a good time to revisit that decade of my teen years. And as you can see, my opinions haven't changed too much.
ESSENTIAL TEEN MOVIES OF THE EIGHTIES
2022 Rankings
Valley Girl (1983): The Romeo & Juliet story still stands above all the rest for me. It has the best soundtrack and Nicolas Cage as a teen you just can't help falling in love with.
Fast Times at Ridgemont Hight (1982): It's really a tie for the top spot if you push me hard enough. Both are set in Los Angeles and feel Yin and Yang to each other but make the complete Teen Movie experience when combined.
Last American Virgin (1982): This one pairs very well with Fast Times in how the story unfolds and different stories. It focuses more on sex and getting laid than the ones above but that's a fine topic for teens in that decade (or any decade).
Sixteen Candles (1984): The first of the John Hughes films set in high school is the best of the bunch. It is always worth another viewing.
The Outsiders (1983): Coppola directs an all-star cast of teens that depicts a world that has passed us by and yet has characters that teach us lessons still today.
2007 Rankings
Valley Girl (1983)
Fast Times at Ridgemont High (1982)
Last American Virgin (1982)
Revenge of the Nerds (1984): Few films have aged worse than this one. In the era of #MeToo and consent, it's hard to even fathom how we didn't feel uncomfortable with all the sexual scenes. Like putting hidden cameras in the sorority house seemed perfectly okay.
Porky's (1982): This one fell off the list but not by too much. It's still the film that set the bar for the Teen Movie genre, combining teen angst, obsession with sex, and a constant fun soundtrack.
Left off the list but crossed my mind before being knocked off by the above films – Risky Business (1983), The Breakfast Club (1985), Teen Wolf (1985), Better Off Dead (1985), Pretty In Pink (1986), Three O'Clock High (1987) and Some Kind of Wonderful (1987). This genre might need a further revisit now that I put some thought into this list.
Flash From The Past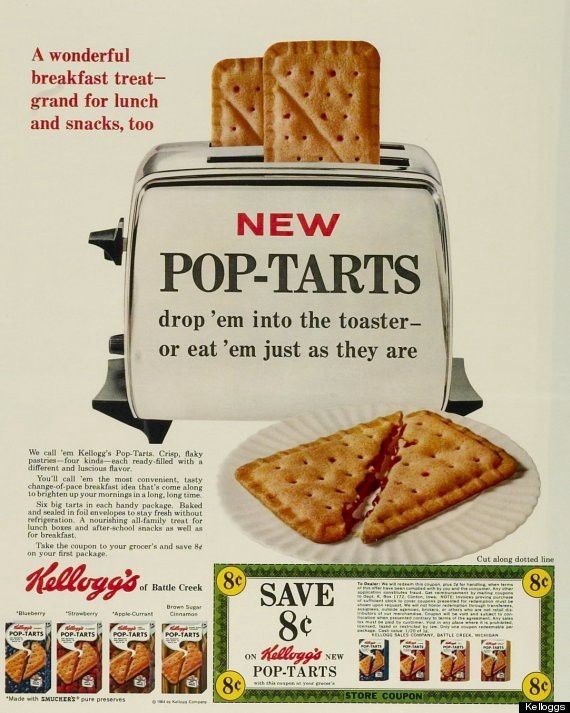 What the Hell Did I Put In My Mouth?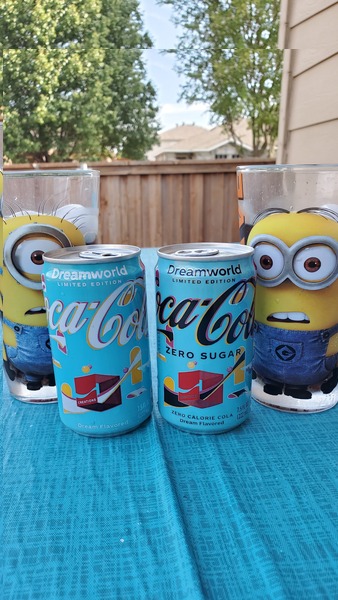 Coca-Cola: Dreamworld / Dreamworld Zero Sugar
According to the press release, this Coke has the flavor described as "the technicolor tastes and surrealism of the subconscious." Ummm. Yeah. That. And hints of furniture polish. It has a fruity candy scent when you open it but the taste is a mystery still. I can say that I won't be sad to see it leave the shelves. I thought as I typed this out that I would have an epiphany and figure out what the flavor is but it's still just fruit, candy, and Coke. Take a pass on this Dreamworld.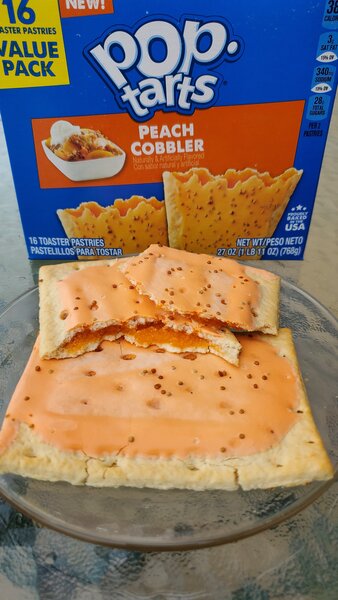 Pop-Tarts: Peach Cobbler
I have to file this under "Never Give Up". These came out last year at this time and I could never find them. By the end of 2021, I had given up on seeing them on grocery store shelves. Lo and behold, here they were on an endcap in August of 2022. These should be a slam dunk great Tart. But there's something just a little off about the peach flavor. It's more like a peach jam with cream frosting. Or maybe it's the simple difference in taste between a fresh peach and a canned peach. I can't love them but after all this time it's great to check them off my food list.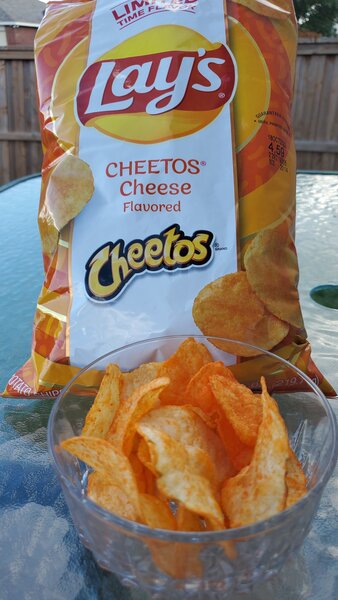 Lay's Cheetos
After last week's Chili Cheese Fritos, I wanted to revisit this Lay's Flavor Swap flavor from last year that's back on the shelves this Summer. These are a pretty decent cheese potato chip. They like to keep most of the cheese flavors to the traditional Lay's family. I would have loved this as a Kettle Chip. It's got all the Cheetos flavor without powdered orange fingers when you're done. These will require a good BLT this afternoon as the perfect accompaniment.
"Without you, oh, I cannot live
Forgive, the yearning burning
I believe it's time, too real to feel
So touch me now, touch me now, touch me now." – Patti Smith
Stay Hard.
sb