Pop Culture Ephemera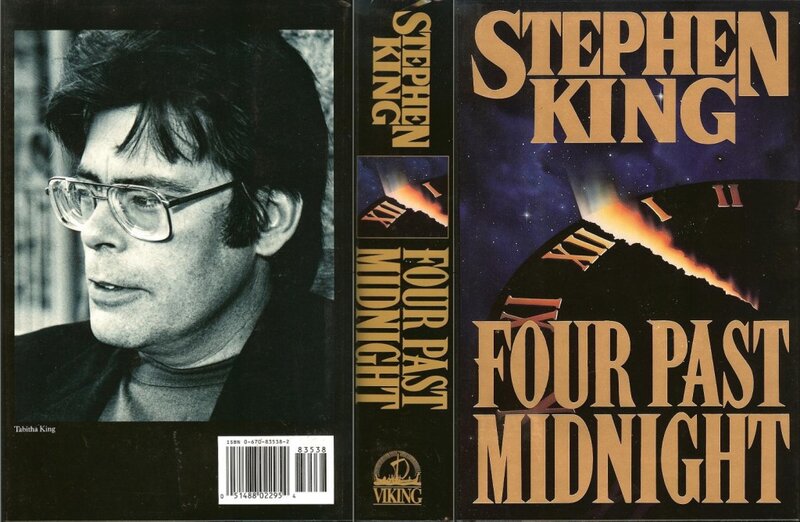 Stephen King – Four Past Midnight (1990) (Viking): "While the road of good intentions might end in hell, the people who tried to fill the potholes along the way deserved at least some credit." – King. The second collection of novellas from Stephen King have the unenviable task of trying to live up to the amazing stories in Different Seasons (1982). Much like that book, these stories stretch King's writing styles with not everything falling distinctly into the horror genre. The anthology is good but in many ways each story echoes another King story and feels like he is stealing from his own ideas.

"The Langoliers": This is about as science fiction as his work ever gets. We've seen it in a short story or two but in this longer format it works well. I have recently watched the mini-series again and it does stay close to the story, which functions on one level as a closed room mystery as a group of passengers wake up in the middle of a "red eye" flight to find a majority of the passengers and crew completely disappeared. While the actual Langoliers are the most disappointing part of the story, this is full of some cool concepts and fun characters.
"Secret Window, Secret Garden": Made into a film with Johnny Depp, the movie was more faithful to this story than I imagined it would have been. What's missing in a stalker/mystery story like this is the interior monologue that makes this story creepy. Much of the author as tortured by his work story feels like a dry run for The Dark Half (1989) mixed with the crazy fandom of Misery (1987).
"The Library Policeman": I'm surprised this hasn't been adapted to film. The returning horror to a small town mixed with the deaths of children is like a lost chapter of IT (1986). Some strange twists make this feel too long by half.
"The Sun Dog": The Castle Rock based story of the haunted Polaroid camera is taken almost directly from Needful Things (1991) that is still a couple years from being published. It's the most horror genre of the stories in the end. King knows how to scare us with an evil dog.
Wednesday – "Wednesday's Child Is Full of Woe" (S.1 E.1) (NETFLIX) (2022): " I find social media to be a soul-sucking void of meaningless affirmation." – Wednesday. Tim Burton returns to the themes he explored decades ago. Wednesday Addams (Jenna Ortega) gets kicked out of her old school after a prank and ends up at Nevermore Academy where her mother, Morticia (Catherine Zeta-Jones), attended in her youth. With a werewolf roomie, Enid Sinclair (Emma Myers), and the traditional cast of school characters (a bully, a tortured artist, the popular girl, and the bullied introvert), this show sets up in familiar territory. The surrounding town of Jericho sets up as a nice B-Story setting. The show doesn't need to set up Wednesday's character; we already know her and this episode serves to introduce the supporting cast. This show has very little to do with the original series. It's more of a jumping off point for Burton. There's a mystery or two about the town and school that makes me want to watch the remaining episodes to discover the hinted at histories. This show feels just one town over from a live-action Scooby-Doo.
Paul Williams – "The Lady Is Waiting" (1972) (from Life Goes On): "Waiting to comfort me if I am weary / Eases my mind." – Paul Williams. My prediction is that if anyone else but someone who looks and sounds like Paul Williams had released this album in 1972, we would hail it as one of the best albums of the decade. Beautifully written songs with some vocal help from friends like Linda Ronstadt and Jackson Browne would almost all go on to be performed by other artists. This song of desire and unconditional love really resonates with me. There is a beauty in simple acts of love and repetition that can too often go unnoticed. Paul's voice is vulnerable and yet thankful here and it's comforting.
Son of Flubber (1963) (Directed by Robert Stevenson): "Okay, Charlie, battle stations! I need a guinea pig for this experiment, and I know just the pig!" – Professor Brainard. Robert Stevenson who directed last week's reviewed In Search of the Castaways is back again in 1963 with the sequel to The Absent Minded Professor (1961). Professor Brainard is back (Fred MacMurray) where we left off but despite the title, without a son. There's a weather machine, some digs at the IRS, more misunderstandings because of the Professor's concentration on his work, and this time around a football game instead of a basketball game. The final lesson is summed up by the Professor in his trial at the end, it's important to be the person who tries and fails without fear as long as they are moving forward. The Disney films of this era have an energy and attention to detail that other movies don't have. It's incredibly dated and at the same time has enough laughs to be really entertaining.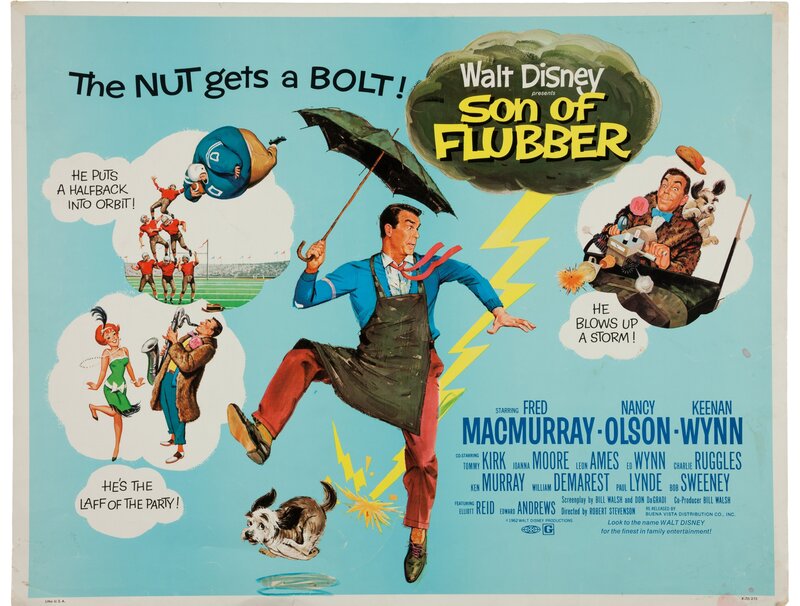 Eighth Grade (2018) (Directed by Bo Burnham): "If you could just see yourself the way I see you, the way you really are, then, I swear to god, you wouldn't be scared either." – Mark Day. Director Bo Burnham captures that completely awkward Eighth Grade year in a way that I may have only seen in Mid-90s (2018) released the same year. Kayla (Elsie Fisher) is a 13-year-old trying to make her way through the final days of Eighth Grade on the verge of starting High School. She uses her YouTube page to work out her problems and pep talk herself. This difference between her real life and the curated life on social media is perfectly developed. Every social situation is painfully awkward and full of pitfalls. Burnham captures the feeling of life or death that fills every moment of life at this age. The scene where Kayla is about to go out of the house into a pool party in her swimsuit feels like she's going into battle. It's a film full of uncomfortable moments that feel very truthful to the teenage experience. It never resorts to the "you'll get through this" message that adult filmmakers too often condescend to. I really appreciate the respect he shows for this age group.

Best of the Rest
Are we that much closer to a Dark Tower series on Amazon? That's what Forbes says that matches my first thoughts when I heard about Mike Flannagan going to Amazon. The adaptation of the series is still daunting for any single creator. Flannagan has proven to have good instincts, especially with his Doctor Sleep adaptation and Midnight Mass series. But his recent flat note of The Midnight Club probably gives Amazon pause before investing what would be hundreds of millions of dollars. Fingers crossed.
This was a big year for Kate Bush. If we are doing her legacy any justice, this Christmas would finally make her holiday song "December Will Be Magic Again" famous.
Speaking of classics. It's hard to get better than the facial expressions on Mog, who is having a very bad awful Christmas morning. Poor, kitty Mog.
Sunday Morning Tuneage Flashback
On the Sunday Morning Tuneage of 7/15/2007, it was the week before the San Diego Comic-Con and tragedy had struck our household. My cat of 18 years, Azrael, had just passed away. The week itself was pretty thin for television shows except for Big Love and Damages. I ranked Dracula (1931) as my #58 Best Film. I think that's about correct. It's a massively important film in my film fandom but it's still not even my favorite Universal Monsters film. There was a movie on Saturday night that caught my eye.

Sands of Oblivion (2007) (SCI-FI) (Directed by David Flores): "That was just a walking meat puppet." – Mark. A set was built for Cecil B. DeMille's (Dan Castellanetta) The Ten Commandments with actual cursed Egyptian artifacts and then buried in the sands of California. In modern day, Alice Carter (Morena Baccarin) and Jesse Carter (Adam Baldwin) are soon-to-be-divorced archeologists and end up unleashing the power of the amulet. An elderly George Kennedy plays John Tevis who has a passion for finding the lost set of the DeMille film. Based upon actual legends (see the documentary The Lost City of Cecil B. DeMille (2016), there's nothing here to bring out the historical stories. Despite the two alumni from Firefly, this is disappointing on most levels. The story is stilted, the effects aren't even up to usual Sci-Fi standards, and even the monster is boring. This couldn't take advantage of how Mummy crazy our nation was for Egyptian monsters in 2007.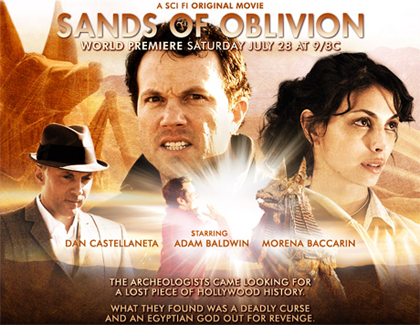 Flash From The Past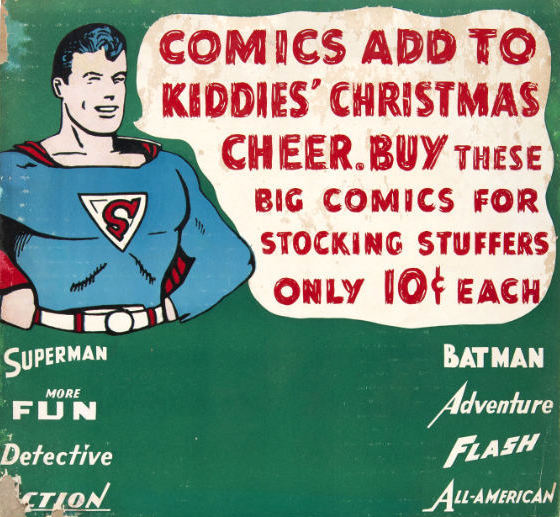 What the Hell Did I Put In My Mouth?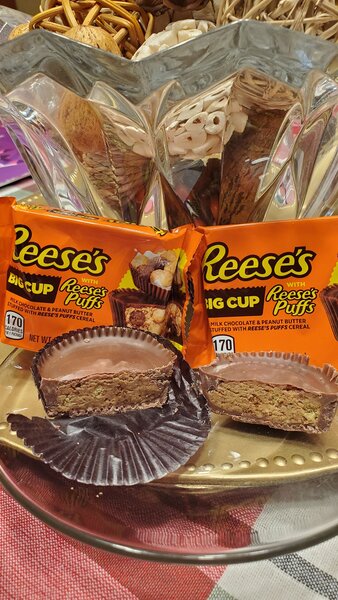 Reese's Big Cup: Reese's Puffs
I'm not mad at you, Reese's. You pretty much perfected the chocolate and peanut butter combo candy. And I understand the need to create new and exciting versions of your candy for the holiday season. This isn't a terrible offering; it's just not much of a difference from their normal Big Cup. The crunch of the Reese's Puff is too subtle to feel like it makes a difference in my enjoyment of the candy.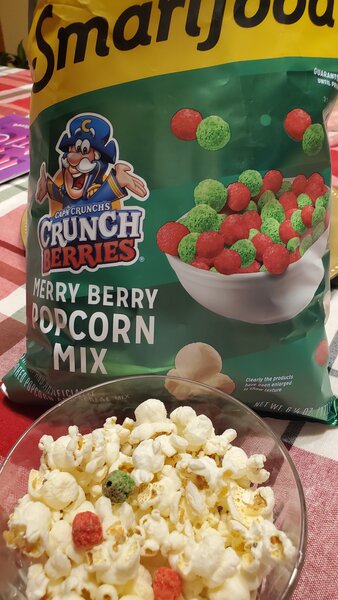 SmartFood: Merry Berry Popcorn Mix
There has been a Crunch Berries flavor for a couple years. I've always passed on it though. Essentially, they just got rid of the other colors in favor of just red and green Crunch Berries for the holiday mix. Simply put, it's not a great mix. There's a sugary sweet fake fruit flavor coating to the popcorn. It's not delightful. The Crunch Berries settle to the bottom and there isn't a good distribution no matter how I shake the bag. I didn't have a Merry experience with this usually dependable brand.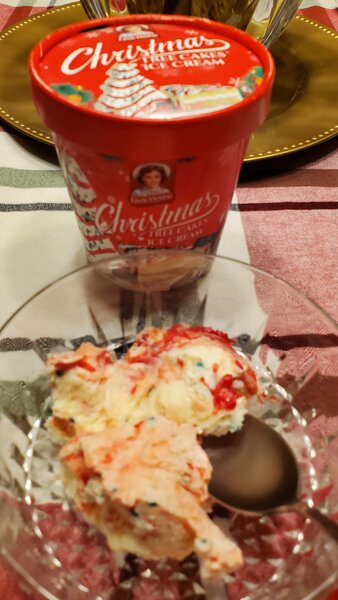 Little Debbie Christmas Tree Cakes Ice Cream
After the good but not great summer releases from Little Debbie in the ice cream aisle, I didn't have high hopes for this. It is the best of their releases I am happy to report. Chunks of pound cake that aren't too stiff and a solid vanilla ice cream with a swirl of red frosting and green crunchy sprinkles. I believe that this was a limited release last year that I missed. I can see why it flew off the shelves. The minor correction would be to make the green sprinkles to have a hint of peppermint flavor. Don't delay.
"A whisper of summer is there in her smile
Softly reflecting our love in the things that we say
And the lady is waiting
At the end of my day" – Paul Williams
Stay Hard.
sb