Pop Culture Ephemera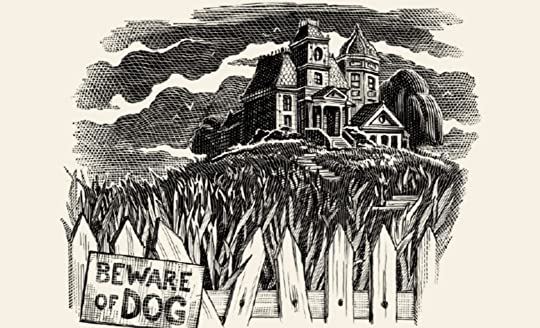 Stephen King – Fairy Tale (2022) (Scribner): "Time is the water, Charlie. Life is just the bridge it flows under." Charlie Reade (17) is set up as a regular, run-of-the-mill teenager who lost his mother to a tragic death when he was younger. Charlie meets Howard Bowditch through accidental circumstances and his budding relationship with Howard and his dog, Radar, leads to a long fantasy sequence that dominates the second half of the book to the point that you almost forget the first half of the book existed. The Charlie character is well done. He's a teenager that's not perfect and probably thinks things through in a way that a 70-year-old author likes to think a teenager would think them through. A novel that incorporates different fairy tales isn't a new concept and while entertaining, it's not particularly inspiring. I enjoyed the story, albeit a bit long at 600 pages, but I have bigger expectations for King. This could easily have tied into The Dark Tower or been referential to other works instead of Rumpelstiltskin. In the end, I was more entertained with the first third of the book than the Fantasy World of the last two thirds.
Star Wars: Obi-Wan Kenobi – "Part I" (S.1 E.1) (DISNEY+) (2022): "There's more to life than your farm, Owen. He needs to see that. There's a whole galaxy out there." – Obi-Wan. Full disclosure, I haven't watched Mandalorian or Andor yet, though they remain tops on my list. My curiosity got the best of me here. The six-episode series starts ten years after the end of Star Wars III: Revenge of the Sith (2005). Ben is working a nondescript job and spends his spare time keeping an eye on Luke from a creepy distance. Ewan McGregor's return as Obi-Wan lends a very comfortable feel to the ongoing story. The episode starts with a summary of the trilogy leading up to this show (a trilogy that has been upgraded in the eyes of fans who grew up seeing it in theaters as young children and have children of their own now) including what feels like an outtake scene from Revenge of the Sith. This episode doesn't have the action you might expect but works hard to set up the good guys, bad guys, and the world we are working in. The Empire's Grand Inquisitor (Rupert Friend) and Reva (Moses Ingram) will be good foes for Obi-Wan. I'm in for the rest of the episodes almost solely for Ewan.
Don McLean – "Birthday Song" (1972) (from Don McLean): "I don't believe in magic but I do believe in you / And when you say you believe in me / There's so much magic I can do." – Don McLean. By his second album in 1972, Don was showing that he felt more comfortable around a slower love song than a wide-ranging "American Pie". This is a very emotion-filled song to someone who has changed Don's life. He captures that longing well in similar songs like "Vincent" but this effort to "find the right words" rings true to me.
In Search of the Castaways (1962) (Directed by Robert Stevenson): "Though all your dreams may be tossed by the tide, cling to your hopes: never cast them aside" – Mary Grant (Hayley Mills). One of my favorite adventure films of my youth, based upon the Jules Verne story, holds up pretty well today. Mary Grant (Hayley Mills) and her brother (Keith Hamshere) are accompanied by their family friend, Professor Paganel (Maurice Chevalier), and convince Lord Glenarvan (Wilfrid Hyde-White) to help find their missing father who may have been lost in Chile. A super charming film with exciting effects in the hands of the man who would soon direct Mary Poppins. Earthquakes, floods, jaguars, and water spouts all make for a traditional Verne adventure. These action scenes are very influential on the Indiana Jones films.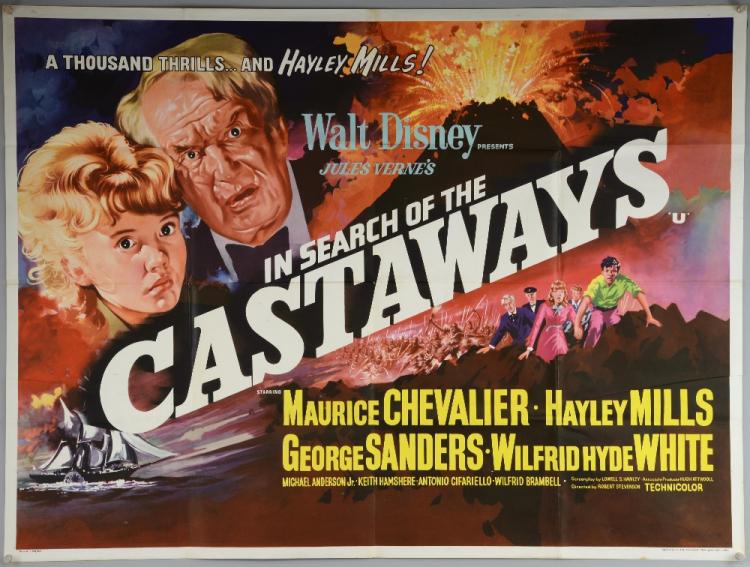 The Fabelmans (2022) (Directed by Steven Spielberg): "You do what your heart says you have to." – Mitzi. Now the best film of the year award is in doubt. This is a wonderful film. This thinly veiled autobiographical / coming-of-age movie is too easily written off as the story of Sammy (Mateo Zoryan Francis-DeFord and Gabrielle LaBelle). It's a good deal about his mother, Mitzi (Michelle Williams), and his father, Burt (Paul Dano), and the conflicts of how you define happiness and the battle of creative talent and scientific talent. I could go on for a whole blog about the film. Spielberg has always known how to frame a scene and just how long to allow the scene to play out. It isn't a biography that tries to do too much. The salient moments are covered. The themes are that of an older artist being able to tell the story of a young artist. Uncle Boris (Judd Hirsch) visits and gives Sammy some of the best advice of the film. People with talent have to commit to it and it's going to make other areas of their lives suffer. No single person feels happy on their own terms at the end of the film but they have learned to make the best of the situation. And Sammy learns that his talents can make others feel great even when he is sad. Like John Ford (David Lynch) says in summary, it's all about keeping your eyes on the horizon.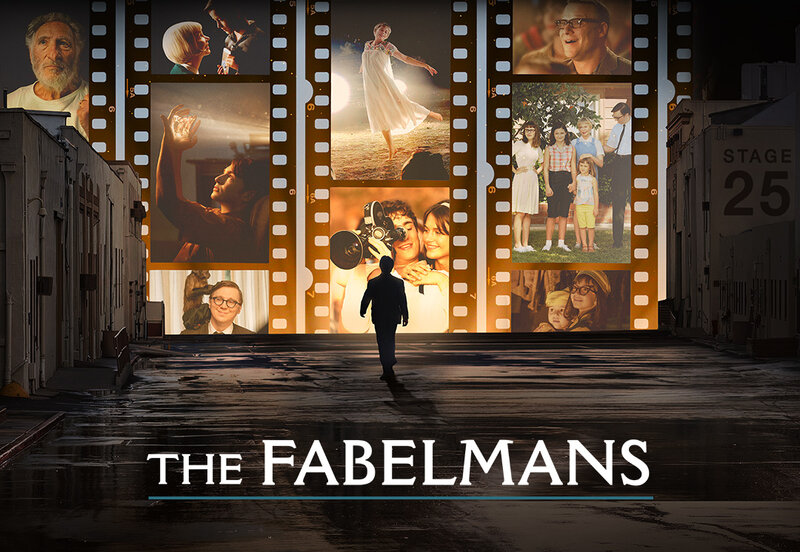 Best of the Rest
McDonald's has a history of entertaining advertisements. But Christmas has never been one of their strengths. I didn't expect them to come through with one of their more memorable ads but yet here we are with "The List". Directed by Tom Hooper (Les Miserables, The King's Speech), The Yaz "Only You" cover by Becky Hill is a brilliant find all by itself. Kudo, McDonald's UK.
The British are the big winners most Christmas seasons but this year they have gone above and beyond to tell movie type stories in the short commercial format. This lottery advertisement could be a CW or Hallmark film.
I try not to get overly excited about book adaptations anymore, especially in film format. White Noise was my first introduction to DeLillo. I read it in college and I think it's still a big player in Contemporary Novel courses. So all of us English Majors will be telling you how they did or didn't follow the book when this adaptation arrives on Netflix. From the trailer, I'd venture to say that it's at least thematically true to the book and will make those book reports that much easier for future students. Noah Baumbach directing Adam Driver sounds like a winning combination to me.
Sunday Morning Tuneage Flashback
On the Sunday Morning Tuneage of 7/15/2007, it was hot again in Texas and most of the activity of the week would be indoors. This week I ranked Diva (1981) as my #98 Favorite Film and that's pretty accurate. As was usual for summers, I was checking out new shows like Ghost Hunters, Bizarre Foods, and something called The Singing Bee. I don't remember half of these shows now. There was an HBO special that I was curious to check out.

Bill Maher: The Decider (HBO) (2007): If you aren't proficient in Summer 2007 politics then most of this will go over your head. The Rudy Giuliani will be elected President in 2008 prediction falls a bit flat. His Real Time (HBO) show was going on at this time so much of the political banter has been workshopped a bit. The Bush humor is an easy target. Fifteen years later, it's the social observations that still elicit some laughs. Filmed in Boston (I guess the cowboy imagery on the poster has to do with Bush and Texas), I believe this aired live. I would have loved this more in 2007 but today it was just a couple giggles.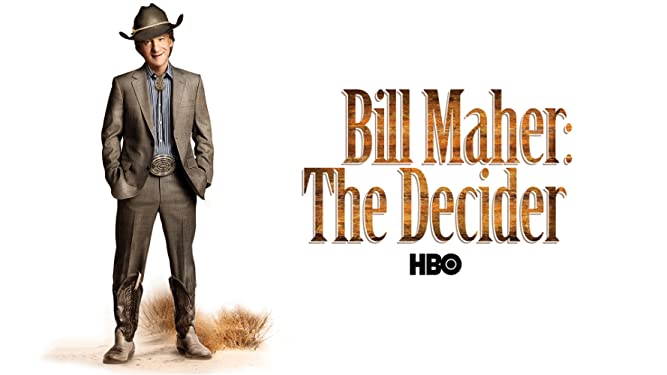 Flash From The Past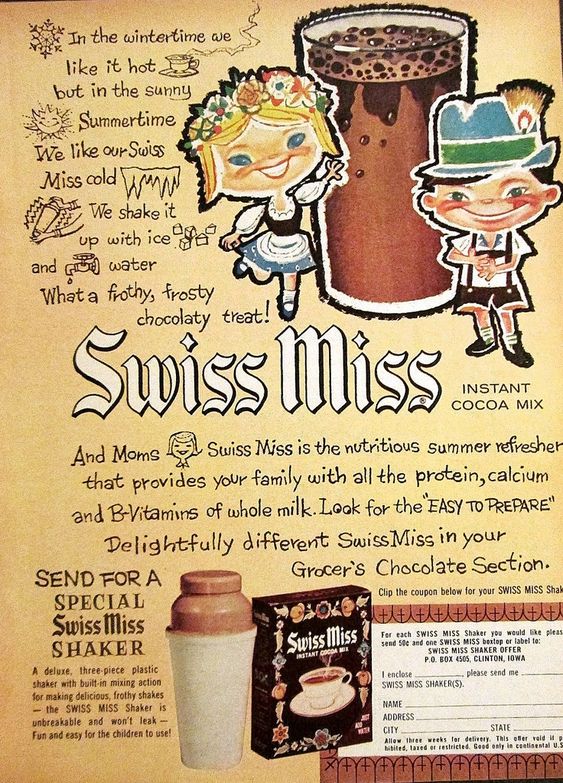 What the Hell Did I Put In My Mouth?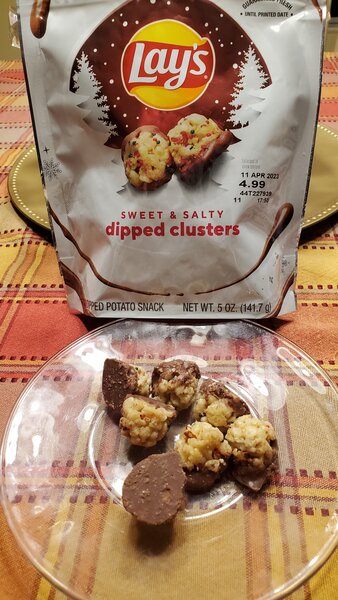 Lay's Sweet & Salty: Dipped Clusters
For the Holidays, one of my favorite sweet and salty snacks is the Rolos that are melted over pretzels. This new "potato snack" is interesting on the salty side because it's not just mashed-up potato chips. It's an odd mix of potato chips, rice snacks, and almonds. The three together provide almost a non-flavor and they aren't nearly salty enough against the chocolate which itself is sufficiently tasty. The crunch could be more satisfying also. Not a terrible snack but needs another season of workshopping.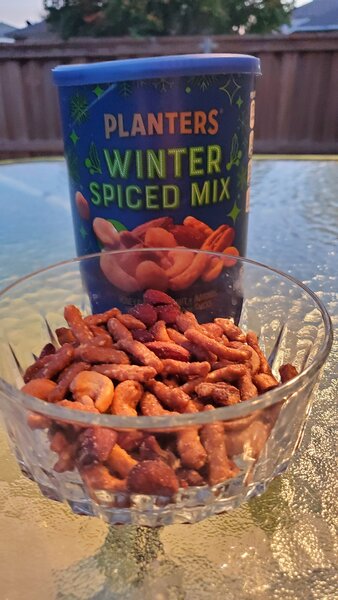 Planters Winter Spiced Mix
This mix has been around at least one previous season. This is my first trying the mix of honey roasted peanuts, almonds, cashews, pecans, and a buttload of honey roasted sesame sticks. There's a cinnamon added that creates the "spiced" of the mix and adds a seasonal flavor. It's mostly on the back end of the taste though and left me with an odd taste in my mouth. Planters is a quality brand and you are going to get a good mix of nuts here but you have to wade through a handful of sesame sticks with each helping.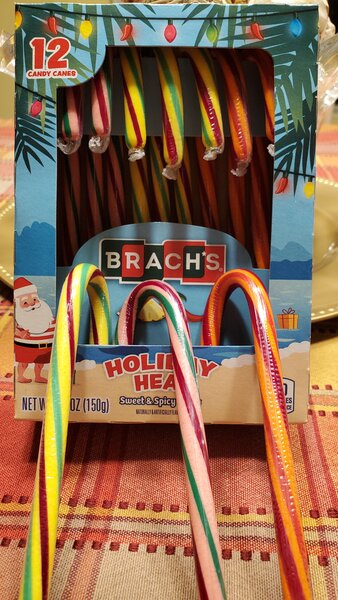 Brach's Holiday Heat
Brach's is the Platinum Level of candy canes. They are the brand that were on the best Christmas trees for the past 50 years. Those tiny ones are candy jar classics. The past few years have seen an expansion of holiday flavor offerings. This year brings a summer theme of spicy candy canes (they did refrain from "flamin' hot"). There is watermelon chili, pineapple chili, and mango chili. None of them are amazing, and the mango is almost pretty good. These will look good on the tree but they won't be part of my yearly traditions.
"You see I love the way you love me
I love the way you smile at me
I love the way we live this life we're in" – Don McLean
Stay Hard.
sb