Pop Culture Ephemera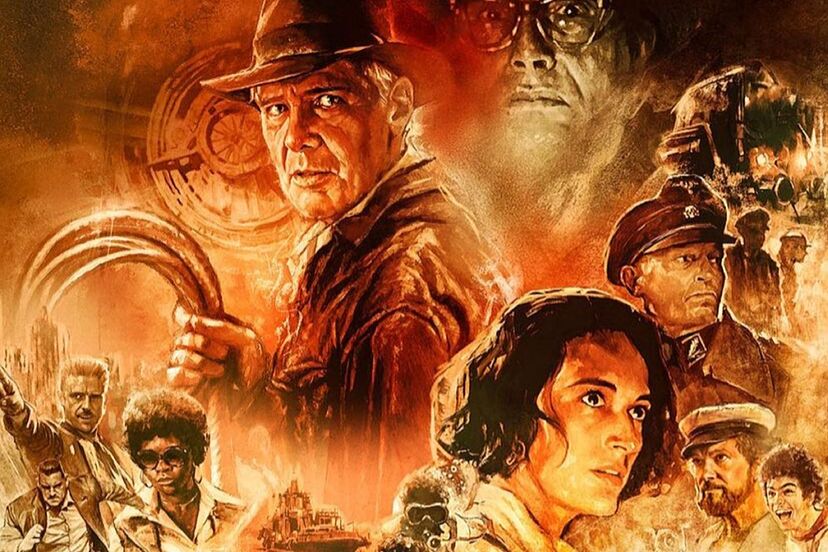 Indiana Jones and the Dial of Destiny (2023) (Directed by James Mangold): "I don't believe in magic. But a few times in my life, I've seen things. Things I can't explain. And I've come to believe it's not so much about what you believe, it's how hard you believe it." – Indiana Jones. This fifth time around is all about the past. It's about dealing with father issues from our past, longing for younger days and wanting to change our literal history. It's a chance for director James Mangold to deal with his own type of "father issues" as he takes the reins from Steven Spielberg to end a beloved series and at the same time make an intellectual property that started in the 1970s as a film set in the 1930s, in the style of shorts of the 1940s appeal to moviegoers of the 2020s by setting the film in the 1960s and de-aging a lead actor born in the 1940s. When it's all said and done, the longest film of the series isn't good enough to be great and isn't bad enough to be boring. The choice of Mads Mikkelsen as Jergen Voller, the villain, was inspired and helps keep the story focused. There's a strong female companion, a child companion, and an artifact that gives the owner the power of a god. All familiar components to an Indiana Jones film and yet there's a desperation to control history on the screen and in the direction. I am satisfied that it's over but I don't imagine revisiting this final chapter again.
Back – "Episode 6" (S.1 E.6) (CH. 4) (2017): "But Laurie wasn't a normal dad." – Stephen. After Laurie's death, his son Stephen (David Mitchell) takes over the family pub. Out of the blue, Andrew (Robert Webb) appears claiming to be a foster child the family cared for briefly in his youth. This last episode of the first series is a great end to this hilarious show. This doesn't have the same level of uncomfortable humor at the first five episodes but it adds to the complexity of both main characters. You won't want to stop here when there's just six more episodes to finish the second series. Mitchell and Webb have the most amazing chemistry. This is a good illustration of how you pace a series that American writers are just beginning to copy. "I'm not the man they think I am at home." (group singalong at Laurie's belated birthday party)
Ambrosia – "Holdin' on to Yesterday" (1975) (from Ambrosia): "Lord, I don't know when I'll see you / I can't reach you anymore". One of the most heartfelt lyrics of the era. This was the first breakout for Ambrosia. It showed off the incredible vocal harmonies of David Pack, Christopher North, Joe Puerta, and Burleigh Drummond. I love the percussion that drives the first few bars of the song but then it becomes a heavily keyboard-driven song. At this point, the rest of their songs were much more in the prog rock genre but the depth of the lyrics, vocals, and production showed what would become more of a signature the rest of the decade. This song still has a huge hold on my heart for so many reasons.
Down to the Bone (2004) (Directed by Debra Granik): "Old habits die hard." Irene (Vera Farmiga) lives in upstate New York with her husband and two children. She works at the local grocery store and she's addicted to drugs. Irene tries to balance recovery, a new job, and an affair. The title refers to a life that is raw and can't go down any further. There's a bleak documentary style that makes this story feel even more "real". First-time director Granik finds just the right moments to drop in on the characters and the scenes never feel like they linger too long. The film is in color but you could have convinced me that it was black, white, and gray in her world. The drug addiction story is powerful because it doesn't follow all the tropes that we have seen in films. There might night be the obvious tragic results but Farmiga's face shows off the toll it takes on her and her family.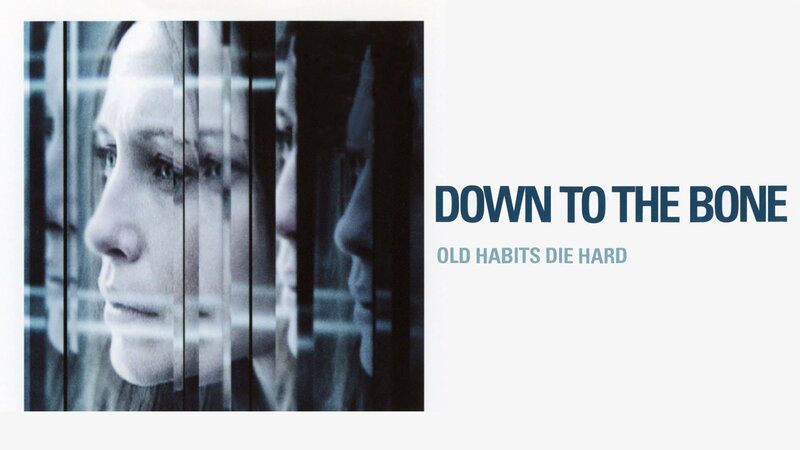 Heat (1995) (Directed by Michael Mann): "A guy told me one time, 'Don't let yourself get attached to anything you are not willing to walk out on in 30 seconds flat if you feel the heat around the corner.'" – Neil McCauley. So we understand each other, I can make a few solid arguments that this is a better film than The Departed (2005) and it's contemporary competitor, Casino (1995). Written and directed by Michael Mann, the film pits Al Pacino as Lt. Hanna versus Robert De Niro as master criminal, Neil McCauley. There might be love interests and solid supporting actors like Val Kilmer and Jon Voight. But make no mistake that this is good versus evil where those terms have some fluid definitions. Seen in 2023, this film might be better now than it was in 1995. You can appreciate that both actors were at the peak of their careers and their roles after this would be in the shadows of who they played here. This is the crime film as western. Howard Hawks and John Ford could each have done a similar job with the subject matter. The film is a love letter to the good, the bad, and the ugly parts of Los Angeles. The City of Dreams is reflected in two characters who are lonely and want that last heist/last arrest to follow their dreams. It's an embarrassment of riches in supporting actors, cinematography, dialog, and score. I wouldn't change a thing about it. I don't revisit this as often as I do other films of the genre but when I do, I'm rewarded with something new each time. How this film hasn't been given the Criterion treatment yet I cannot explain.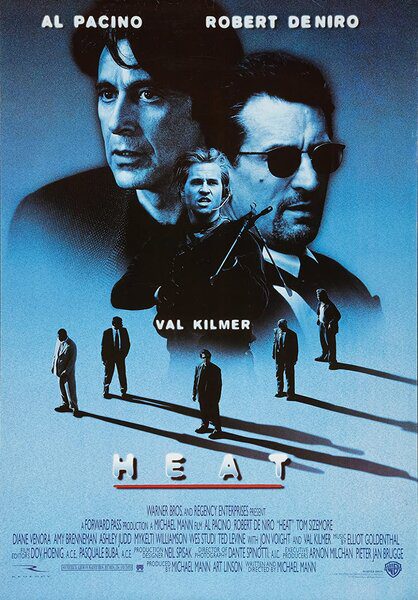 Best of the Rest
It's usually worth a minute of your time when a new Apple ad comes out and this recent one was no different. The Tkay Maidza song may never have come across my path had it not been for this commercial and now it's on heavy rotation. It seems to sell you more ways to tune out the population around you.
The Emmy awards include commercials. That's not a widely known trivia. The Apple "R.I.P. Leon" ad is laugh worthy, nominated for an Emmy, and already has a Cannes Lion award under its belt (do frogs wear belts?).
If you want to break me down to tears in 90 seconds, you have two tools at your disposal – daughters or dogs. An advertisement with daughters and dogs? I'm done for. This commercial had the highest favorability rating at the last Super Bowl and while it probably will lose to an Apple ad, it's a solid contender for my best ad of the year.
Sunday Morning Tuneage Flashback
On the Sunday Morning Tuneage of 1/27/2008, I was still recovering from the busy time at work. Back to youth sports with a few basketball losses. I remember those every other years of being really good and then being the young team that loses. For the previous holiday season, Blu-ray accounted for 90% of the High Def sales and the HD format was essentially DOA. My #34 favorite Film of All-Time was Treasure of the Sierra Madre (1948). John Huston directs an adventure tale starring Walter Huston and Humphrey Bogart. It's adventure as a test of one's manhood in a way that directors like John Ford were doing at the time. My gut initially thought of it as a Top Twenty type of film but where it's at seems fair in comparison to films around it. The fractured TV season had Lost (ABC) starting an eight episode season and a new show on HBO called The Wire was getting good reviews. I made a list that is worth a second look.

TOP AM RADIO SONGS. Today this would fit mostly under the Yacht Rock genre. I think of the genre as somewhere between Soft Rock and Smooth Jazz. It is almost always lyrically about love, relationships, or freedom. There should be a driving percussion and you better come away foot tapping the bass line. I will limit this to songs I heard from 1975-1985 on the local AM radio channels around Kalamazoo, Michigan. This is my current rankings with notes of my 2008 rankings below.

#1 – Ambrosia – "Holdin' on to Yesterday" (1975): See above. But while this is early in the genre, it has everything I want and it reminds me of "yesterday." (This is the only song in my Top Ten from both rankings and it was #1 in 2008 also).
#2 – Bobby Caldwell – "What You Won't Do for Love" (1978): A great bass, a soulful voice, and lyrics that cut you hard if you have a heart. "I've got a thing for you and I can't let go." Bobby has got it bad and you feel it.
#3 – Michael McDonald – "I Keep Forgettin' (Every Time You're Near)" (1982): The ache of "I keep forgettin' things will never be the same again." For my money, the last great AM Radio / Yacht Rock song. Once MTV appeared on the scene and FM radios became the norm in every car, this genre was doomed but this last gasp is the face of Yacht Rock for many people.
#4 – Gerry Rafferty – "Baker Street" (1978): "It's got so many people / But it's got no soul." The AM Radio of 1978 could not stop playing this song. That saxophone solo still ranks among the most identifiable from a pop song.
#5 – Christopher Cross – "Sailing" (1980): It's not a bad song at all. I am required to put it in any list like this because of the huge influence it had upon the genre. But this is also an outlier that peaked three years after the radio was full of songs like this. To be honest, "Ride Like The Wind" is superior in every way but I'd be flogged for putting that on the list instead.
#6 – Player – "Baby Come Back" (1977): Any song that contains the lyric "All day long wearing a mask of false bravado." should make a list. AM Radio was made for songs about wanting your girl back. You'll notice that these songs often share a really great intro you could talk over as a DJ but this first 30 seconds should never be sullied with a DJ voice.
#7 – Boz Skaggs – "Lowdown" (1976): AM hits meets Pop Jazz with a bit of hint at the Disco beat. That first few seconds with the bass and drums are my favorite parts.
#8 – Atlanta Rhythm Section – "So Into You" (1976): All the boxes checked. The casual listener could be forgiven for thinking this is a Steely Dan song.
#9 – Daryl Hall & John Oates – "Sara Smile" (1975): "If you feel like leaving you can go / Why don't you stay until tomorrow?" Is there a smoother, more romantic, more "I wish I had written these lyrics" song of the decade? As a fan of bass lines, this one might be a flat-out butter as they come.
#10 – Bobby Goldsboro – "Summer (The First Time)" (1973): The subject matter is a bit uncomfortable with a 17-year-old boy finding summer love with a 31-year-old woman. The storytelling of the lyrics along with the wonderful mix of guitar and piano on the track make this an early AM classic.

The 2008 list is still a great list of songs but my tastes in the genre has switched more to the nostalgic love songs.

#1 – Ambrosia – "Holdin' On To Yesterday" (1975)
#2 – Larry Graham – "One in a Million You" (1980): Listening now, I might regret leaving this off the Top Ten. In my head it falls just out of the genre the way I define it these days. But seriously, it's one of the most romantic songs that has ever been put on wax.
#3 – Charlie Dore – "Pilot of the Airwaves" (1979)
#4 – Ambrosia – "Biggest Part of Me" (1980): This time around I wasn't repeating artists.
#5 – Rupert Holmes – "Him" (1980): Notice I didn't put "Escape (The Pina Colada Song)" on either list. That's not by accident. This is a superior song. And you start to see my 1980s bias back in 2008.
#6 – Robbie Dupree – "Hot Rod Hearts" (1980)
#7 – The Dirt Band – "An American Dream" (1979): "Sandy beaches drinking rum every night".
#8 – Carly Simon – "Jesse" (1980)
#9 – J.D. Souther – "You're Only Lonely" (1979): I'd provide you with amnesty if you once thought this was an Eagles song.
#10 – Steve Forbert – "Romeo's Tune" (1979)
1973 in Review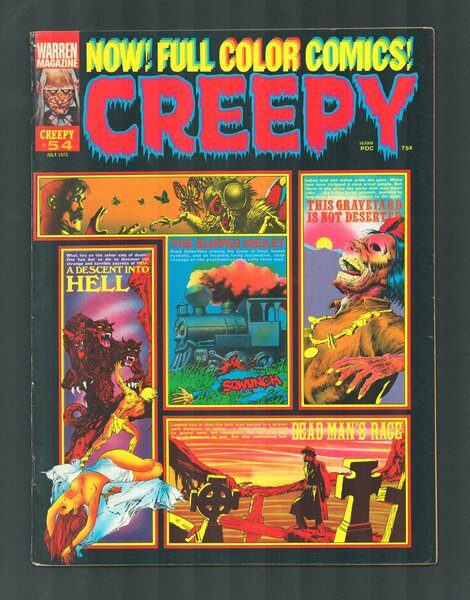 July – Creepy #54. Stories include "The Slipped Mickey Click Flip" by Doug Moench and Richard Corben.
July 16 – Alex Trebek debuts on American television on the game show The Wizard of Odds (NBC).
July 1973 – The first of four straight All-Star appearances by this long time Royal second baseman. Cookie would later coach the California Angels for a season in 1988, still holding the record for most wins by a coach named Cookie.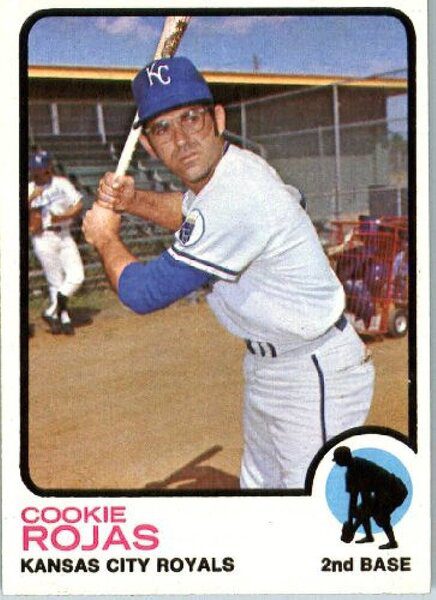 What the Hell Did I Put in My Mouth?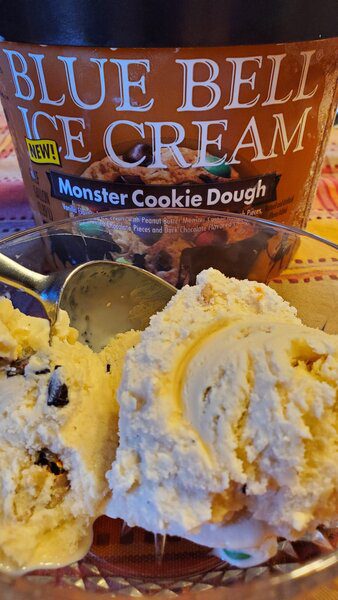 Blue Bell Ice Cream: Monster Cookie Dough
Vanilla ice cream with peanut butter cookie dough pieces (big ones) and "not M&M's" candies and little chunks of dark chocolate. This might be the best store bought ice cream of the year. Blue Bell vanilla isn't the best out there (that's still reserved for Breyer's), but this combination is a huge winner.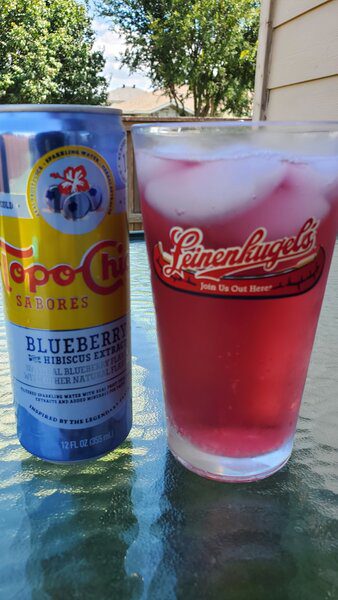 Topo Chico Sabores: Blueberry
Topo Chico is a dependable brand of mineral water. They have a good instinct for just enough fruity flavor for their new line of fruit-flavored sparkling waters. It's very bubbly and the blueberry taste is subtle but definitely there. I don't foresee it being in any drink rotation for me but there is a use as a mixer with lemonade.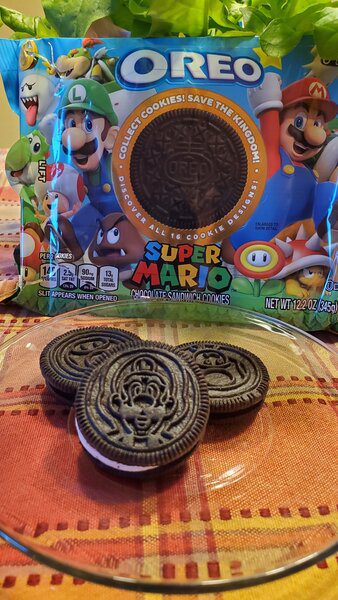 Oreo: Super Mario
Maybe to the taste, they are just a regular Oreo. But don't be fooled. They are Super Mario Oreos and they are fun to race around your plate. I don't always go in for the movie tie-in Oreos…okay, we all know that's a lie, I always go in for the movie tie-in Oreos. Looking for the Oppenheimer Oreos next week.
"I keep thinkin' that I'm lonely
But it's only missing you inside
Days that we were once together
Seems they'll never come alive" – Ambrosia
Stay Hard.