Pop Culture Ephemera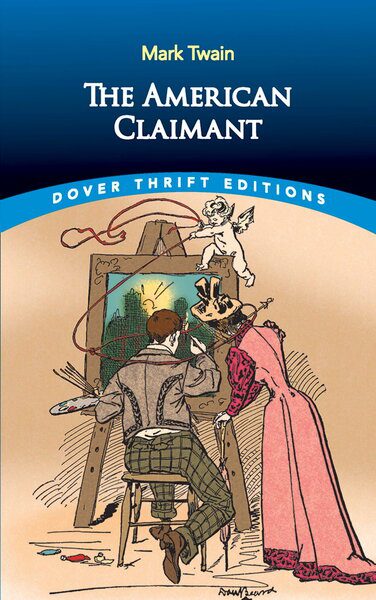 Mark Twain – The American Claimant (1892) (Dover): "Many a reader who wanted to read a tale through was not able to do it because of delays on account of the weather." The initial introduction when the author informs us that there will be no weather in this book because it is too distracting to the reader, you know you are in the hands of Twain at his most playful. Even more so when the appendix is a list of the weather you missed in the book. This book is related to The Gilded Age (1873) in the same way the Tom Sawyer (1876) and Huck Finn (1884) are connected. Here, the connection is Colonel Mulberry Sellers, the wacky inventor who is coming up with ideas to fund his purchase of Siberia. There is a reverse of most stories about royalty with a British subject who is to become royalty coming to America because being American is better than accepting his birthright. Both these parallel stories allow Twain to parody businessmen of the era and like The Gilded Age, in the 19 years since, he has come up with more thoughts on politics. I knew the least about this than any of Twain's writings and I was mostly entertained. The only drawback comes from some of the long-winded takes on government and businessmen who are constantly losing their fortunes on their investments. Side note: the fun trivia claim is that Twain dictated this book mostly to phonograph and it was the first book to be written in such a way.
The Walking Dead: Dead City – "Who's There?" (S.1 E.2) (AMC) (2023): "Now, I don't know if any of you have checked tonight's forecast, but if I see even one mole hair on one of your ugly ass faces, it won't be just a rainstorm." – Negan. The Maggie (Lauren Cohan) and Negan (Jeffrey Dean Morgan) "continuation" of The Walking Dead picks up roughly two years after we last saw the characters. This has created a big gap of "let's stop to fill you in on what has gone on in those two years" scenes. The multiple timelines were much more of a distraction in the first episode than this one. The New York City setting allows for some spectacular set design. The initial balance of the conflict between Maggie and Negan and introducing new conflicts is really just getting going. The six-episode format works better to focus the writers than the "two half seasons comprised of eight episodes" format. There's an important backstory of the villains, the Croat, but it's told instead of shown which is an odd choice for a series that loves their flashbacks. Any fan of "old Negan" will absolutely go bonkers at parts of this episode. I can't say I'm hooked but certainly enough to try the third episode.
U2 – "Beautiful Day" (2000) (from All That You Can't Leave Behind): "You thought you'd found a friend / To take you out of this place". By the end of 2000, the world needed this positive message song. The lyrics are relentlessly optimistic and remind us to value each day. The song wouldn't have reached the heights that it is valued decades later if it wasn't for the sheer power of Edge's guitar and the way Bono completely sells out on his vocals. With all of their politically charged songs of the previous decades, it's funny that this positive song remains one of their most beloved. It's the last single of theirs that I will sit through when it comes on the radio.
The Last of Sheila (1973) (Directed by Herbert Ross): "Who did this room? Parker Brothers?" – Lee. I consider this a true "lost classic" of the mystery genre of the '70s. Written by Stephen Sondheim and Anthony Perkins, the story of a group of friends on a yacht for a mystery scavenger hunt, a year after the death of the yacht owner's wife, Sheila. This is the primary influence of Glass Onion: A Knives Out Mystery (2022) but knowing that film won't help you solve the mystery here. The cast is an incredible array of stars of the day like James Coburn, Raquel Welch, Dyan Cannon, James Mason and Richard Benjamin (with the best mustache of the year). The mystery is a maze of clues and false flags that kept me guessing so much that I had to triple check that it wasn't written by Agatha Christie. The only film comparable in this era is the multiple game-playing of Sleuth (1972). It's rare that such a great film of the genre wasn't a story or book first. The dialog is well suited for each character and doesn't feel forced. The James Mason character, as the director, is the closest we have to the "detective" of the film and it makes me want to see him as Poirot.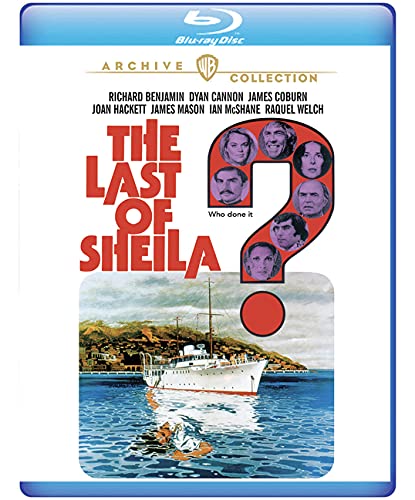 Asteroid City (2023) (Directed by Wes Anderson): "I reckon that alien didn't mean no harm. No, he ain't American. No, he ain't a creature of God's Earth, but he's a creature of somewhere." – Montana. It's been almost a week since I saw this film and it's still bouncing around in my head. I guess we can say what we always say, "It's quintessential Wes Anderson," and that is something that will cause many people to nod and understand. The structure is not too far from that of the magazine stories of The French Dispatch (2021) and felt like it was a natural progression from the documentary style of The Royal Tenenbaums (2001). If you have watched the previews, I don't have to tell you that it's likely his most beautiful film. The set design, the music, and the actors are all perfectly placed just like a play, which is the conceit here. The film is a play written by Conrad Earp (Edward Norton) that is the subject of a television documentary hosted by Bryan Cranston. The Earp character feels like a link to Max Fischer (Jason Schwartzman) from Rushmore (1998) who play acted the role of a teenager in order to distance himself from dealing with the loss of his mother. The Asteroid City version of Max is Augie Steenbeck (Jason Schwartzman) who is dealing with the loss of his wife. Augie goes through his grief process by talking to Midge Campbell (Scarlett Johansson) through their windows. If there an answer? Is there a meaning to the play and life? Midge answers it best: "We're just two catastrophically wounded people who don't express the depths of our pain because … we don't want to."  It's likely the most thoughtful film of the year.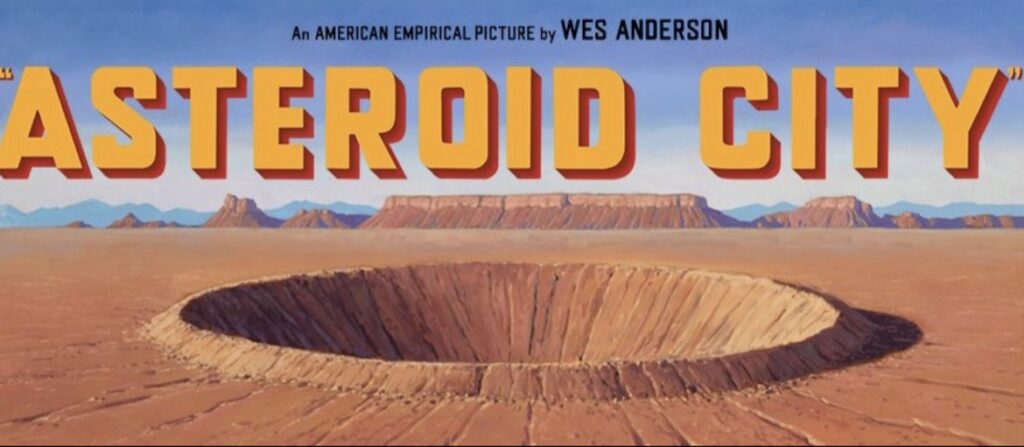 Best of the Rest
Wes Anderson's Asteroid City (2023) is a distant cousin to Mars Attacks! (1996). This Slim Whitman song plays an important part in the Tim Burton film and you can catch a snippet of it in the Wes Anderson picture. It has an American Southwest vibe to me.
It feels like we live in a world where every streaming service has a show that I want to watch released every week. If you get busy or take a week off, it's easy to let shows slip through the cracks until they circle back around on "Best Of" lists and such. That's the case for Treason (Netflix), a British thriller that looked great when it debuted around Christmas and then I let it disappear off my radar. Stephen King used his Bluesky account to remind us that this spy thriller is a bombshell. Back on my list.
I don't love eating at a Burger King. I don't think I've been to one in over a decade. I do think that they have taken the lead in Fast Food Burger ads for most of the century, at least since the King was running around. This time travel ad pays off with a funny line and even manages to throw some shade at McDonald's.
Sunday Morning Tuneage Flashback
On the Sunday Morning Tuneage of 1/20/2008, I was coming off of what seemed like 100 hours of work the previous week. I had made a Quick List of Top Ten Films with Aliens (I'll examine the Top Five)

2008. Top Five Films with Aliens. 1. E.T. / 2. Aliens / 3. The Thing (John Carpenter) / 4. Alien / 5. Close Encounters of the Third Kind
2023. Top Five Films with Aliens. 1. Close Encounters of the Third Kind (1977) / 2. E.T. (1982) / 3. Alien (1979) / 4. The Thing (1982) / 5. Pitch Black (2000). The only big difference being my continued appreciation for the action of Pitch Black.

My #16 Favorite Film of All-Time was The Godfather Part 2 (1974). The original was ranked #5 and upon review I might rank them closer together like #11 and #12 but it's in the neighborhood and my assessment of the film is that it's still just short of the acting in the original. I was still concerned about the Writer's Strike. Scripted television was running down and we were down to things like Life on Mars (BBC) ending, Amazing Race (CBS) coming to an season end, and the Winter X-Games (ESPN) with Shaun White. The networks were relying more and more on game shows (sound familiar). I was curious about one that I didn't watch.

The Moment of Truth – "Episode One" (S.1 E.1) (FOX) (2008): This is just about everything wrong with nighttime network game shows. Before the show, a contestant is asked 50 questions while hooked up to a lie detector. Then they must answer the questions again in front of their loved ones to earn money. The questions are cringeworthy like "Do you believe your girlfriend is the woman for you?" or "Did you ever touch a female client more than was necessary?"; they take way too long between the question and answer and then the reveal; and the music and lighting is the same canned stuff used on 20 other shows. This was cancelled pretty early on and I'm glad I didn't waste time watching it initially. Although, I'm not sure we've progressed much since then.
1973 in Review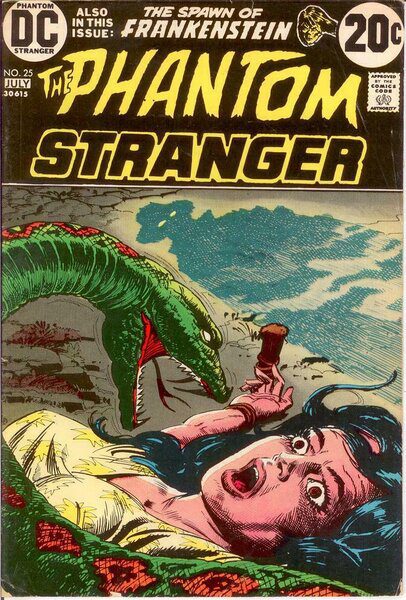 July – Phantom Stranger #25. A reprint issue with a great cover by Luis Dominguez. Written by Len Wein and art by Jim Aparo, this was an underappreciated character.
July 7 – At Wimbledon, Billie Jean King defeated Chris Evert to win the Women's title and Jan Kodes of Czechoslovakia was the Men's champion.
July 30 – Sports Illustrated (July 30, 1972). The magazine celebrates the emergence of Carlton Fisk. There's an article on the up-and-coming Phillies with the young outfield of Greg Luzinski, Del Unser, and Bill Robinson.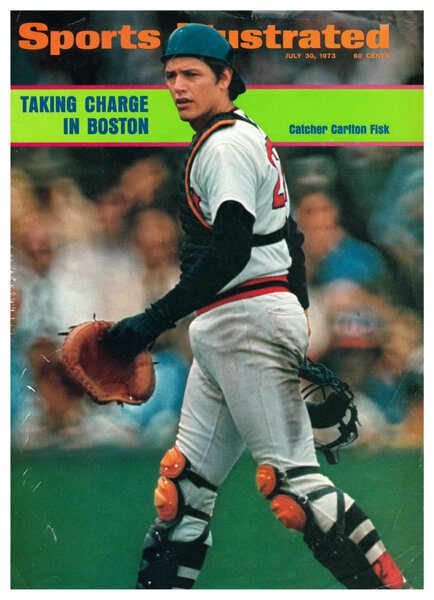 What the Hell Did I Put in My Mouth?
Coca-Cola Ultimate
The latest Coca-Cola Creations is from a video game called League of Legends. Not sure about the details of the game or how a soda figures into the gameplay. Each of the Creations have had a strong Coca-Cola base flavor with a hint of flavor. It's hard to quickly identify the flavor of this but in the end it tasted like a Coke that had a splash of Dr. Pepper added to it at the soda fountain. It's drinkable, thankfully in a smaller can.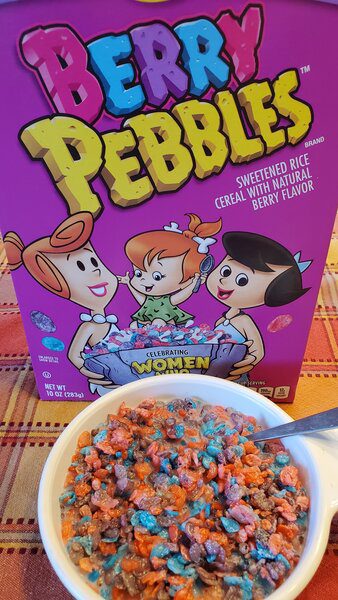 Berry Pebbles
There was a Berry Pebbles release in Summer 2014 with a red, white, and blue theme. Now it's a Women Who Rock theme that feels more Women's History Month than Patriotic July. I like Fruity Pebbles and isn't Berry Pebbles just a form of the same deal? I would like to taste them side by side to compare. This is a good cereal but don't expect much difference other than a pretty cute box cover.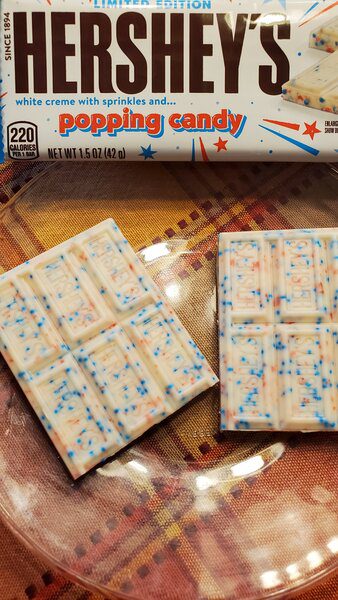 Hershey's Popping Candy
Despite appearances, it's not white chocolate but it is described as white creme with popping candy. What I tasted was very little chocolate flavor. Each bite was a crunchy hardened square of vanilla frosting. The candy didn't pop much but it did add a needed distraction. This candy didn't make me feel very patriotic. It just made me sad.
"Touch me
Take me to that other place
Teach me love
I know I'm not a hopeless case" – U2
Stay Hard.